Though it feels like Miss Universe 2020 just ended yesterday, we're actually entering another season of beauty pageants. Binibining Pilipinas 2021 is well underway, with the national costume virtual presentation held last Independence Day and the swimsuit presentation held just last Friday. Out of the 34 candidates, these are the ones we think you should watch out for.
Samantha Panlilio
View this post on Instagram
Miss Cavite Samantha Alexandra Panlilio is a 25-year-old senior consultant. Binibining Pilipinas 2021 would be Samantha's first-ever pageant, and she cites Alicia Keys and Heidi Klum as her role models.
When she has free time, she spends it reading and discovering new books and making cooking vlogs. Samantha found her passion for cooking when she moved to the US for college (she actually just got back last year!). She loves cooking so much that she even has a dedicated Instagram account called Wifey Worthy Meals (@wifeyworthymeals). Samantha makes a lot of healthy recipes, especially keto-based ones, so if you're looking to diet, you can check out her Instagram page!
She puts her cooking skills to good use by cooking for the COVID-19 Food Drive PH, to which she contributes 100 meals that the Philippine Army distributes to communities in need.
Justine Felizarta
View this post on Instagram
Twenty-seven-year-old Justine Felizarta of Davao del Sur is a licensed medical aesthetician who loves volunteering for OFW communities. When she was young, she had a simple upbringing abroad because her parents were working as OFWs. This is why she advocates for improving the lives of OFWs.
She dubs herself as a karaoke lover who enjoys singing R&B. She looks up to her mom, Oprah, Miriam Santiago, Naomi Campbell, and Miss Universe 2018 Catriona Gray.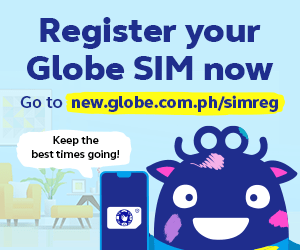 Meiji Cruz
View this post on Instagram
Miss Valenzuela Meiji Cruz is back to get her crowning moment. You might recognize her from Binibining Pilipinas 2012, where she already joined as a contestant. At 27 years old, she just finished college in 2019, after she worked hard for years to help her family's expenses and send her sister to college.
She turns to yoga to find herself and be fully present. Her other interests include watching films and documentaries and discussing political and social issues.
Czarina Guiao
View this post on Instagram
One of the youngest candidates in the Binibining Pilipinas roster, Miss Pampanga Czarina Guiao is only 21 years old. She is currently a student taking up a degree in social work and governance.
Before Binibining Pilipinas, she joined pageants in her school, barangay, and municipality. She cites Catriona Gray and Mother Teresa as her role models.
Honey Cartasano
View this post on Instagram
Rizal's Honey Cartasano is a 27-year-old sales and marketing manager who also works as a model. She shared in her introduction video that she never imagined herself joining a beauty pageant because she was shy and didn't dress up or get made up a lot. But here she is now, getting glammed up and owning the stage.
During her free time, she watches a lot of anime, which has been one of her interests since her childhood. She also loves hiking up mountains.
Hannah Arnold
View this post on Instagram
Miss Masbate Hannah Arnold is a 24-year-old professional model who is half-Filipino, half-Irish-Australian. Hannah grew up in Canberra, Australia, but she and her family flew home to Masbate frequently for vacations. She received a degree in Applied Science in Forensic Studies from the University of Canberra. She loves listening to crime podcasts and solving mysteries.
Her first foray into pageantry was in 2002 when she was crowned the Baby Queen of San Fernando, Masbate. Since then, she has joined several beauty pageants, including Miss Philippines Charity Queen 2014 and Binibining Pilipinas 2019. She is a huge advocate of children's education, frequently donating to the White Cross Children's Home orphanage and organizing donation drives during her birthday.
Lovely Mercado
View this post on Instagram
25-year-old teacher Lovely Mercado is the Binibining Pilipinas representative from Isabela. She took up a teaching degree from the Isabela State University Roxas Campus, but before she got to finish her studies, she had to stop studying after graduating from high school. She temporarily worked as a canteen staff in a hospital to earn enough for her college tuition. Lovely is now teaching at Matusalem National High School, while also working part-time as a model. As a teacher, she strongly advocates for education for all.
Maureen Montagne
View this post on Instagram
Miss Batangas Maureen Montagne is a 26-year-old model and event host. She has joined several local and international pageants, including Miss Eco International 2019 and even Miss USA 2015.
She's a big fan of a healthy lifestyle, and she loves yoga, hiking, and tap dancing to keep her body in shape. During the pandemic, she volunteered in a community kitchen that served meals to communities in need.
The Binibining Pilipinas 2021 grand coronation event will take place on July 11 at the Smart Araneta Coliseum with hosts Miss Universe 2018 Catriona Gray and Miss Grand International 2016 first runner-up Nicole Cordoves. There will be no live audience, but the ceremony will be live-streamed through the A2Z channel 11 network, IWant TFC, the Metro channel, and the Binibining Pilipinas YouTube channel.
Follow us on Facebook, Twitter, Instagram, and Youtube for the l8est entertaining, useful, and informative lists.