It's only been a few days since the official launch of McDonald's BTS Meal in the Philippines, and yet ARMYs all around the country are showing overwhelming love for the collaboration. And since the BTS Meal is only here for a limited time, fans want to preserve the memories and create keepsakes that would remind them of this moment. Some simply asked the McDo crew not to put the oily meals inside the paper bag, while some even went as far as opening the dip containers from the bottom to keep the BTS-themed cover intact. Most kept the packaging in frames or laminations. But other Pinoy ARMYs have definitely gone the extra mile, bringing out their creative sides and turning the BTS-themed packaging into their very own upcycled merchandise.
Keyring
What I did with my BTS meal. @HYBE_MERCH @BTS_twt pic.twitter.com/x0jzjWRfCN

— glorybelles (@glorybelles1) June 17, 2021
One of the easiest ways to keep your BTS Meal memories with you is to turn it into a keyring. There are a lot of acrylic keychains you can purchase on Shopee or Lazada for as low as PHP 6 apiece, so you can clip your BTS Meal memories to your bag and bring it anywhere.
Tumbler
This is how you memorialize waste. Stan responsibly. #BTSMeal pic.twitter.com/VMdrlFBqHz

— M.A. Buendía (@MABuendiaHD) June 18, 2021
Since you've already got a cup, why not turn it into an actual reusable tumbler? Just grab a photo-insert tumbler like this one from Shopee and slide your BTS Meal cup inside.
never knew recycling until today#BTSXMcD #BTSMeal #BTSMealPH pic.twitter.com/RQbX2zsmnb

— ➿ (@tangjjinjam) June 18, 2021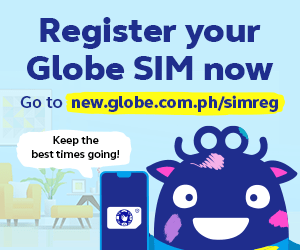 Phone case
View this post on Instagram
You would know someone is a K-pop fan if you see a photocard of their idols at the back of their phones. So if you want to keep things lowkey, you can upcycle your BTS Meal packaging and make a new phone case. You can keep things simple by sticking to the original design, or you could create a collage to keep things unique.
new phone case ig?

inspo from tiktok !! #BTSMeal pic.twitter.com/Hp4WeNa8RA

— ria⁷ (@kookiehrs) June 17, 2021
so i kinda did something lol #BTSMealPH pic.twitter.com/wzsKzbGnPF

— nive⁷ (@sugarash_) June 17, 2021
Mask case
diy mask holder using the #btsmeal paper bag

bg music from: DooPiano pic.twitter.com/ed7LkFQzxb

— J.Z.⁷ (@taettokkii) June 17, 2021
Since masks aren't going anywhere, this type of upcycled merchandise is definitely a great idea. A mask case would come in handy in the middle of this pandemic, and one with the BTS Meal packaging would help fellow ARMYs spot you from a mile away.
Updated: ARMY! You Can Get a ~FREE~ Upsize on the BTS Meal Just By Flexing Your Merch
Updated: ARMY! You Can Get a ~FREE~ Upsize on the BTS Meal Just By Flexing Your Merch
Kyzia Maramara | Jun 17, 2021
Journal and stationery
View this post on Instagram
turned my bts meal packaging to something useful! #btsmeal #BTSMealPH pic.twitter.com/MaWanBiJNL

— elle (@v_artt) June 17, 2021
If you're into journaling, you can use the BTS Meal paper bag as a cover for your journal about your life as an ARMY. Then you can turn the other parts of the packaging into sticker designs for your journal spreads. If you're a collector, maybe you can even turn them into pretty cards and put them in your photocard binder.
i made some cards out of my bts meal packaging. they look so cute☆*:.。.o(≧▽≦)o.。.:*☆#BTSMealPH pic.twitter.com/DWuW2tSiQ1

— Latae⁷☕️ (@bangtaetae) June 19, 2021
Plates and coasters
Since the BTS Meal is all about food anyway, you could also upcycle the packaging into actual kitchen items. These ARMYs took apart the BTS Meal cup and paper bag and turned them into a coaster with the use of resin. There's even a mini dish plate made of the paper bag, and it's so pretty! This would be perfect for your food shots for Instagram.
View this post on Instagram
Hair clip
Another great idea for upcycling your BTS Meal packaging with resin is to turn it into a hair clip. Yes, an actual wearable item! You could preserve the pretty dip covers with hangul on it if you cut them out and use resin to shape them into hair clips.
Bag
These ARMYs went the absolutely extraaa mile, and we're loving it! The owner of leather goods shop Kefi Crafts turned her BTS Meal packaging into a bag and a keychain that she could bring anywhere and everywhere.
Meanwhile, ARMYs all over the world are also getting creative and turning their BTS Meal packaging into upcycled merchandise for keeps. Just look at this bag, jacket, and bucket hat. We want it!
演唱會結束了我也終於做完了
要是有縫紉機就不用一針一線親手縫了(´;ω;`)#BTSXMcD pic.twitter.com/3GqHVJ2CDU

— ʕ •ᴥ•ʔ (@ginnny_) June 14, 2021
View this post on Instagram
Follow us on Facebook, Twitter, Instagram, and Youtube for the l8est entertaining, useful, and informative lists.