Presello is a different thing for different people. Depending on your status and social class, the YouTube channel could be inspirational, the only chance you'll get to find out what the interior of 8-bedroom houses in the heart of Ayala Alabang looks like. For the well-off, it's a shopping channel since Presello is, after all, a real estate company. But no matter how much your wallet has at the moment, those in the know can all agree that Presello is an entertaining YouTube channel. One of the best out there if we were to rank them. And this is why titos and titas at heart will love subscribing and bingeing videos.
These house tours are all residences for sale in the Philippines. Even if the staggering price tag makes you want to curl up in a ball from shock, here are 8 reasons why you're going to enjoy subscribing to this YouTube channel.
The dazzling house tours
The ultimate reason you should be hitting that subscribe button is for the jaw-dropping, beautiful houses Presello blesses your eyes with. Each house tour takes anywhere from 15 minutes to over an hour, but you won't notice the time since you're so engrossed with the sheer number of bedrooms a certain house has (each one even has its own private bath!). That's how entertaining Presello videos are. The featured houses are located in key cities like Manila, Makati, Quezon City, Taguig, and Alabang. Most of them are still in the market and their availability fuels your dreams of owning them one day.
Presello's elegant host
View this post on Instagram
If we ask Presello's 569k subscribers, they'd probably say they watch the videos more for the host than for the house tour itself. Julia Richards has been talking (or walking) us through grand mansions and houses since day 1 of the Presello channel in 2017. Her all-black fit is iconic. Raise your hand if you've watched her hair grow over the years. Everyone looks forward to Julia's static greeting — "My name is Julia and welcome to another Presello open house tour." To put it simply, the house tours are great but they're made even better because of an elegant host like Julia.
8 Local YouTuber House Tours to Motivate You to Get on That Grind
8 Local YouTuber House Tours to Motivate You to Get on That Grind
Ina Louise Manto | Nov 02, 2020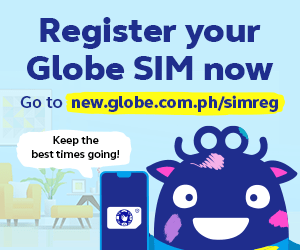 There are house unboxings too
Aside from house tours with Julia, the Presello YouTube channel also has "house unboxings." These are house tour videos under 8 minutes max and without a host. Bite-sized tours are great but we still prefer it if Julia was there to talk us through the entire thing, right?
It's the perfect inspo for the house you want to build
Just like how architect-slash-YouTuber Llyan Austria gave us educational tips on the essentials of building a house, Presello will give you ideas on elegant interiors. Wouldn't you also want a high ceiling, airy kitchen, and a "door that leads straight to the patio"? Presello combined with Pinterest is the best inspiration for those with mental blueprints of their future dream house.
YouTuber Llyan Austria's Channel Is the Inspiration Boost Architecture Students Need
YouTuber Llyan Austria's Channel Is the Inspiration Boost Architecture Students Need
Kyzia Maramara | Aug 02, 2020
It will motivate you to save up for your own house
Falling in love with a house featured on Presello has its own consequences: mini heart attacks and heartbreaks. Mostly caused by the price tag rather than the beauty and grandeur of the house. Houses cost anywhere from P15 million to P2 billion; just click on the YouTube video's description to reveal the dramatic cost. But that makes sense since you'd expect nothing less for 5-bedroom houses with garages and heavy oak doors in the middle of Alabang, right?
In the same way, the cost will have you making a face like you've just swallowed a shot of lemon juice, it will also somehow motivate you to save up. After all, something is only expensive if we think it's expensive. And even if you don't have the luxury to splurge on a house, you can always save up for something in the price range you can afford. Thanks, Presello, for giving us standards.
You'll get real estate education
If you're inspired to know more about real estate from the tons of house tours, you can do just that, thanks to Presello. People interested in real estate will love Working Lunch, Presello's podcast show available on their YouTube channel. There are episodes on real estate investing tips, stocks vs. real estate, and even discussions on brand new vs. pre-owned houses. Presello also has their Perfect Match segment, a toe-to-toe comparison of different houses.
It's a fun binge when you're taking a break from work
Got nothing else better to do? Burn your minutes watching house tours on Presello, we promise it's worth it. It's not only entertaining, but it's also educational too. And if you're tired of the corporate life and wondering why you're slaving away at your 9-to-5, you'll see the impressive houses and be reminded that you're working hard to have one of your own too. Or you really just like watching Julia's slim frame struggle with opening doors twice her height.
Bingeing Presello makes you feel like an adult
We're all adults here, sure. But you know you're an adult adult when you find yourself looking up videos on house tours, real estate, and financial advice more than other things. (Side note: We're not judging adults who prefer to watch other genres of YouTube videos, you do you.) There's a certain pride and realization in knowing you're slowly building on and planning your future. Maybe it's the pandemic that's caused us to value a house and a home, much like why Facebook group Home Buddies rose to fame — people want better lives. After all, a good home will make quarantining bearable.
Now, don't let us keep you. Back to bingeing Presello videos!
Check us out on Facebook and Instagram and be the first to know about the latest news and coolest trends!