It's graduation season again. For graduates of most four-year courses, this marks the end of their formal educational journey that ate up their whole childhood, teenage years, and early adulthood years. But for some graduates of courses with licensure requirements, the studying is far from over. It's safer to change your social media DPs to graduation togas once you've hurdled the board exams.
If you do well, your name will end up with a prestigious title! But licensure exams aren't exactly a walk in a park, and so people resort to the strangest methods to ace their exams. Most All of these are not academic-based and are just based on superstitions, but as our folks would say, "wala namang mawawala" if you try them out.
So if you're now enrolling at a review center, you might want to consider adopting these board exam superstitions before the big day. Why not?
Don't cut your hair a week/month prior to the exam day
This is perhaps one of the easiest rules (if you'd like to call them that) on this list. There's no shame or extra effort involved, just the little sacrifice of bearing the added layers of hair in this heat (yes, even in this habagat weather). And if you're worried about people judging you during your hair's awkward phase, we'll stop you right there: we're still in a pandemic, remember? Nobody really gives a damn. Everyone these days is experimenting with a new look anyway, so why not join the bandwagon?
Pandemic Long Hair, Don't Care? 8 Reasons Why We Should Expect to See More Long-Haired Men After the Pandemic
Pandemic Long Hair, Don't Care? 8 Reasons Why We Should Expect to See More Long-Haired Men After the Pandemic
Jon Christoffer Obice | May 13, 2021
Wearing red underwear (or anything that's red)
Red is a lucky color in Chinese culture, so it's understandable that plenty of exam-takers choose to wear red on the big day. If your success would depend on red underwear, what's keeping you from doing it? Unless you're Superman who wears his underwear outside his pants, no one will know.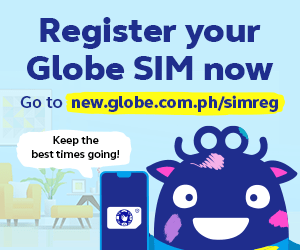 Ask a previous topnotcher to sharpen your pencils
Our parents would always say, "Education is the only treasure they could give us that would last a lifetime." True. Also, "Tell me who your friends are, and I'll tell you who you are." So if you often hang out with topnotchers during their review sessions in Starbucks or just about anywhere, it's more likely you'd be influenced by their dedication. And since you're already in their company, why not ask them for a little favor and ask them to sharpen your pencils? Who knows? Some of that good juju might rub off on you. And if, by fate, you pass the exams, consider it your memento for life.
Have your pencils/calculators blessed at the church
One of the best ways to feel empowered is to ask for the Lord's guidance. But if you want to go the extra mile, you could also seek a blessing from St. Jude Thaddeus, the patron saint of desperate measures and lost causes. Isn't it more encouraging to use your pencils and calculator if you know they're backed up by angels and saints from above?
Everything You Need to Know About the Civil Service Exam On July 2021
Everything You Need to Know About the Civil Service Exam On July 2021
Kyzia Maramara | May 25, 2021
Tap the whiteboard to "top the board!"
Do you get the wordplay here? No further explanations needed. You just have to do it. Just be careful not to topple it over like this.
Step inside the examination room with your right foot first
But as the adage says, "start the day right by doing right." And so even with the way we walk, we have to bear in mind to always step with our right foot first. If you've got a lot of apprehensions about not getting your answers right, at least you'll know that you did this one thing right. Amirite?
Kiss your answer sheet before submitting it
Not because you're clingy to your almost dilapidated and scrunched paper, but because you want to say farewell to it. This is also a symbol of victory, claiming that you'll never have to go back to this phase again because you're gonna ace this in one take! You could also think of it as a proper sendoff before launching your career to greater heights. Sleepless nights, I'm so over you! Cheers to that!
Don't ever look back once you leave the exam room
As Oasis once said, "Don't look back in anger." Well, you're not going to be really angry (hopefully). But if there's no reason to look back, why do it? If you want to bid goodbye to this chapter in your life, keep looking forward and move on. To a more prosperous future, you goal-digger!
Which of these superstitions have you once done? Share it with your friends — who knows, this might save them!