The Civil Service Commission (CSC) has confirmed that the Career Service Examination-Pen and Paper Test (CSE-PPT a.k.a. Civil Service Exam) will push through this year. Last year, the Commission had to cancel the written service exams due to the pandemic. This makes the July 2021 exam the first since the COVID-19 crisis hit.
What is the Civil Service Exam anyway and why should you consider taking it? For starters, if you're looking for a job opportunity in the government sector, you need to pass this exam first. There are two types of exams you can take: the Professional Level and the Subprofessional Level.
The Professional Level is the second level eligibility that lets you work for first level (clerical) and second level (technical, managerial) positions in the government. On the other hand, the Subprofessional Level is first-level eligibility that lets you work for first-level (clerical, administrative) positions in the government.
If you're still confused, don't worry! This article will help you out. Here's everything you need to know about the Civil Service Exam for 2021.
Important dates to remember
If you're looking to take the CSE this year, the application period is from May 14, 2021 to June 3, 2021. Slots are on a first-come-first-served basis. Hurry up and file yours since CSE can close a regional office once it's reached the targeted number of applicants.
The exam itself will be held on July 18, 2021.
After that, you have to wait for two months or 45 days before the test results are released. For 2021, the target date for results is on September 1, 2021.
Here's How You Can Apply for Your Philippine National ID
Here's How You Can Apply for Your Philippine National ID
Kyzia Maramara | Apr 28, 2021
Where are the testing centers?
According to the CSC, the CSE-PPT will be held in Regions VI (Western Visayas), VII (Central Visayas), XII (SOCCSKSARGEN), and Bangsamoro Autonomous Region in Muslim Mindanao (BARMM). The testing centers are mostly in Visayas and Mindanao and are "subject to change in light of the emerging/evolving COVID-19 situation."
Here are the testing centers per region:
Region VI – Western Visayas
Bacolod City
Kalibo, Aklan
Iloilo City
Jordan, Guimaras
Roxas City
San Jose, Antique
Region VII – Central Visayas
Dumaguete City
Tagbilaran City
Siquijor
Region IX – Zamboanga Peninsula

Zambaonga City
Pagadian City
Dipolog City
Ipil, Zamboanga Sibugay
Region XII
Koronadal City
General Santos City
BARMM
Here's How You Can Get a Philippine Postal ID in 2021
Here's How You Can Get a Philippine Postal ID in 2021
Meryl Medel | May 10, 2021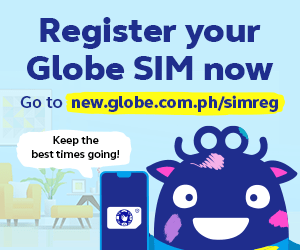 Qualification requirements
Since the CSC is strict when it comes to the Civil Service Exam takers, you have to make sure you meet all the qualifications below. You must be:
A Filipino citizen
At least 18 years old on the date of filing of the application
Of good moral character
Has not been convicted by final judgment of an offense or crime involving moral turpitude, or
disgraceful or immoral conduct, dishonesty, examination irregularity, drunkenness, or
addiction to drugs;
Has not been dishonorably discharged from military service, or dismissed for cause from any
civilian position in the government; and
Has not taken the same level of Career Service Examination, either through PPT or CSC
Computerized Examination (CSC COMEX), within three months before the date of
examination (in this case, the dates are from April 18, 2021 to July 17, 2021)
Once you've ticked all the boxes for qualifications, you can begin gathering the requirements for application.
Application requirements
According to the official CSE website, here are the requirements you need to submit in order to qualify for the exam:
1. Fully accomplished application CS Form No. 100.
2. Four (4) copies of identical pictures with specifications as follows:
Philippine passport size (4.5 cm x 3.5 cm or 1.8 inches x 1.4 inches)
Colored, with white background
Printed on good quality photo paper
In standard close-up shot (from shoulder level up with the head and face occupying at least 80% of the picture and with the name tag position at approximately 1 inch or 2.54 cm below the chin);
In bare face (with no eyeglasses or any accessories that may cover the facial features);
Showing left and right ears;
Taken in full-face view directly facing the camera
With neutral facial expression and both eyes open
With full and handwritten (not computer-generated) name tag in the format: First Name, Middle Initial, Last Name, and Extension Name (e.g. JUAN C. DELA CRUZ, JR.), and signature over printed name
Taken within the last three (3) months prior to the filing of the application
3. Original and photocopy of any valid ID containing your clear picture, date of birth, signature, and signature of the authorized head of the issuing agency. You can choose from these IDs below:
Driver's License/Temporary Driver's License (LTO O.R. must be presented together with old Driver's License; O.R. alone is not allowed)/Student Driver's Permit
Valid passport
PRC License
SSS I.D.
GSIS I.D. (UMID)
Voter's I.D./Voter's Certification
BIR/Taxpayer's I.D. (ATM type/TIN card type with picture)
PhilHealth I.D. (must have the bearer's name, clear picture, signature, and PhilHealth number)
Company/Office I.D.
School I.D.
Police Clearance/Police Clearance Certificate (with picture)
Postal I.D.
Barangay I.D.
NBI Clearance
Seaman's Book
HDMF Transaction I.D.
PWD I.D.
Solo Parent I.D.
Senior Citizen's I.D.
CSC Eligibility Card
The Commission is strict with IDs so any other card not included in that list will not be accepted.
If your ID is on the list but it lacks the information needed, you can support it by bringing your Birth Certificate authenticated by the National Statistics Office of Local Civil Registrar.
A Step-by-Step Guide on How to Get Your NBI Clearance This 2021
A Step-by-Step Guide on How to Get Your NBI Clearance This 2021
Kyzia Maramara | May 03, 2021
A Step-by-step CSE application
Now that you know you're qualified and you've got the requirements you need to bring, let's talk about the step-by-step CSE application.
According to the Commission, the actual procedure should only take you under 30 minutes to accomplish. But since we're in the middle of the pandemic and full capacity can't be exercised, expect that it could get longer.
You can file yours in two ways:
Personal filing: Register and schedule an appointment with your e CSC Regional Office (CSC RO) or with any CSC RO's Field Offices. You can find a complete directory of CSC Regional and Field Offices nationwide here.
Courier filing: Submit your application via courier and pay the exam fee through designated payment facilities. Again, you can reach out to your CSC Regional and Field Offices nationwide to double-check the procedure.
If both aren't feasible for your situation, you can contact your CSC RO and consult them for alternative modes of application.
For personal filing, here's an easy step-by-step guide:
Step 1: Download the CSC Form 100 from the CSC website.
Step 2: Submit accomplished application form without affixing signature and thumbprint.
Step 3: Affix signature and thumbprint on the form in the presence of the Action Officer.
Step 4: Pay the fee at the cashier.
Step 5: Present to Action Officer the OR with the processed application form.
Remember that the CSE-PPT has a fee of P500 so be prepared to pay at the cashier.
Scope of the examination
Not sure what you should brush up on? The Commission has released the scope of examination for the Professional and Subprofessional levels. Both require you to have a general knowledge of the following:
Philippine Constitution;
Code of Conduct and Ethical Standards for Public Officials andEmployees (R.A. 6713);
Peace and Human Rights Issues and Concepts; and
Environment Management and Protection
Professional Level:
Numerical Ability

basic operations
word problems

Analytical Ability

word association
identifying assumptions and conclusions
logic
data interpretation

Verbal Ability

grammar and correct usage
vocabulary
paragraph organization
reading comprehension
Subprofessional Level:
Numerical Ability

basic operations
word problems

Clerical Ability
Verbal Ability

grammar and correct usage
vocabulary
paragraph organization
reading comprehension
To pass the test, you need to have a general rating of at least 80.00.
What to expect on exam day
On exam day, make sure to bring these things with you:
ID card: Preferably the same ID card presented during filing of your application. If you're planning on presenting a different card, you can present any of the other accepted IDs in the list of requirements.
BLACK ball pen/s: Bring your own pen since borrowing is strictly prohibited to prevent cross-contamination.
Original Birth Certificate issued by the Philippine Statistics Authority, or the Local Civil Registry (only if ID card has no date of birth);
Health Declaration Form (to be downloaded from the CSC website); and
Personal alcohol/hand sanitizer (not more than 100 ml in size).
As for food, you can bring water or other beverages in a clear container as well as candies, biscuits, and small snacks.
New pandemic rules to follow
Since we're in the middle of a pandemic, the Commission has enhanced procedures and consulted with the Inter-Agency Task Force (IATF) for better health protocols. There are a couple of new rules applicants should observe such as:
There will only be 50% occupancy per testing room to allow adequate space for physical distancing.
Examinees with special needs (PWD, pregnant women, elderly) and examinees with comorbidities will be assigned separate room/s
Examinees must pre-accomplish a Health Declaration Form a day before the exam. The temperature reading will be written once you go through the thermal scanner of the testing venue
Examinees are required to create a StaySafe.PH account for contact tracing 14 days before and after the exam day
An "Examiners Guide" will replace the usual orientation/briefing. This will include guidelines and procedures for exam day and reminders for health and safety in light of the COVID-19 situation
Examinees must wear face masks and face shields and practice physical distancing at all times during physical filing of the application and on the day of the exam
You can expect a Health Monitoring Team to be present on the day of your exam. They're in charge of implementing health and safety protocols and handling examinees who manifest COVID-19 symptoms.
Come September 2021, you can access your examination rating through the Online Civil Service Examination Result Generation System found on the CSC website.
And that's it!
That's everything you need to know about how to apply for the civil service exam in the Philippines for 2021. Remember that submission for applications ends on June 3 which is less than 2 weeks from now. Don't miss out on submitting yours.
Follow the Philippine Civil Service Commission Facebook page and visit their official website for updates
Check us out on Facebook and Instagram and be the first to know about the latest news and coolest trends!