Who is Bob Ong? Is he a couple of writers under one pseudonym? Is he your favorite college professor? To this day his identity remains a mystery but does it even matter? Bob Ong books are some of the greatest Filipino books to ever grace the shelves of bookstores. They're introspective, they makes you think critically, and they also encourage you to be a better Filipino—all while using conversational humor and satire.
Bob Ong books are available in bookstores for Php 175 and they're the size of pocketbooks so they're easy to bring anywhere. There really is no good excuse for anyone to not read them. But in case you need a guide, here are some of the best Bob Ong books you can read depending on your mood:
When you feel nostalgic
READ: ABNKKBSNPLAko?! (2001)
Bob Ong's first-ever novel and most popular work is a compilation of his childhood experiences, from primary school to entering college and even joining the workforce and being a teacher. From the beginning, Bob Ong's use of humor to share his anecdotes made him one of the most interesting novelists out there. Hidden behind all the jokes, however, is the author's take on the country's education system.
ABNKKBSNPLAko?! had a movie adaptation in 2014 released by VIVA Films. It starred Andi Eigenmann, Meg Imperial, and Jericho Rosales.
When you want to relish the joy of being alive and the ability to loving someone
READ: Si (2014)
Bob Ong deviates from his usual humor and satire with Si, a novel on life and love. This book starts at the 72nd chapter where our unnamed protagonist is old and full of days, down to the first chapter at the end of the book where he is born into the world and starts his life. Si is a love story but love isn't all romance. It details heartbreak, family love, and even love for the country as Bob Ong weaves Philippine history in the chapters: EDSA Revolution, the 1990 Baguio earthquake, and more.
There have been debates on how to read this book (should the reader start from the beginning or from the end?) but our advice is to read it in a normal way, start from page one. You might find you'd be surprised to travel back in time with the old man.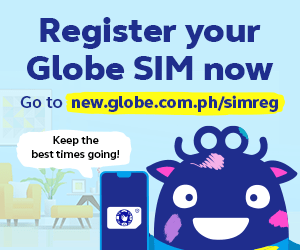 When you feel heroic (but also kind of sad on the inside)
READ: Kapitan Sino (2009)
This is a story about Rogelio Manglicmot who is a humble electronics technician in his town called Pelaez. It's the classic Pinoy teleserye superhero plot complete with a childhood friend, whom Rogelio secretly loves, and a sidekick in the form of a best friend. But it's not cringey or sappy at the least. Kapitan Sino tells of responsibility when Rogelio took it upon himself to be the town's defender against bad guys. It also tells of sacrifice when Rogelio was willing to give his all to save the people he loves. Overall, this Bob Ong fiction will leave you feeling heroic, or if not, will leave you curling in a ball and weeping a few tears.
When you want to hone your critical thinking skills
READ: Bakit Baligtad Magbasa ng Libro Ang Mga Pilipino? (2002)
This book will make you look silly in public since the book's cover is actually upside down but that's part of the joke. In this non-fiction novel, Bob Ong encourages everyone to think critically, from the most mundane things on earth to the most profound. Bakit sa ilalim ng overpass tumatawid ang mga Pilipino? Saan makakabili ng aritificial fresh flowers? And like all Bob Ong books, this one will make you reflect on what it means to be Filipino.
8 Books to Bring for Some Fun Under the Sun
8 Books to Bring for Some Fun Under the Sun
Gabriela Lee | Mar 13, 2017
When you want to laugh (particularly at the expense of Philippine mass media)
READ: Lumayo Ka Nga Sa Akin (2011)
This book is divided into three short films all written in screenplay form and all are parodies of mainstream Pinoy teleseryes and movies. Bala sa Bala, Kamao sa Kamao, Satsat sa Satsat is a screenplay on classic Pinoy action movies where the protagonist rescues his kidnapped leading lady while dodging every bullet that comes his way. Shake, Shaker, Shakest pokes fun on Filipino horror movies while Asawa ni Marie is a hilarious ode to soap operas complete with the rags-to-riches story of a girl.
There are kidnappings, leading ladies and love teams, sampalan, and a whole bunch of other corny stuff you can only find in Pinoy TV. Prepare to laugh out loud while reading this!
Lumayo Ka Nga Sa Akin was made into a film in 2016 starring Cristine Reyes, Maricel Soriano, Paolo Ballesteros, Candy Pangilinan, and Benjie Paras.
When you feel like scaring yourself
READ: Ang Mga Kaibigan ni Mama Susan (2010)
Cue Pinoy horror movie sound effects. This book is actually the journal homework of a college student named Gilberto P. Manansala or Galo. He starts writing entries as a requirement for one of his subjects. Pretty soon he encounters and uncovers horror stories and mysteries that invade his life until one day he can't escape them anymore. And we all remain as witnesses to his last days.
Joshua Garcia has been tapped to star as Galo in the film adaptation of this book to be produced by Black Sheep and Regal Entertainment and to be directed by Chito S. Rono. There are no details yet on production and release dates.
When you hate words but love pictures
READ: Alamat ng Gubat (2003)
Alamat ng Gubat or "Legend of the Forest" is a political satire dressed as a kid's book. It hides its wisdom in huge pictures, colorful characters, and of course, Bob Ong's signature humor. The story is about Tong, a crab in search of a banana heart (puso ng saging) to cure his father of illness. Along the way, he meets a tortoise, a wild dog, a bunny, a crocodile and a bunch of other animals and insects each representing the people in our society.
When you want a serious read for once
READ: MacArthur (2007)
You will never guess why this book is entitled "MacArthur" but we'll give you a hint: the book cover is a toilet bowl. MacArthur is one of Bob Ong's more serious novels and it tackles the realistic lives of poor Filipinos, those who live in the slums. The teenage protagonists battle real everyday stuff like drug and alcohol addiction on top of the financial crisis but like all Bob Ong books, it serves as an eye-opener on the lives of Filipinos living in a third-world country.
What's your favorite Bob Ong book?