The Bohol Quake: Then and Now
Oct 16, 2015 &nbsp • &nbsp 8List
It's been two years since a 7.2 magnitude earthquake rocked Bohol and took the lives of many, leaving their livelihoods, businesses and functions handicapped.
As President Noynoy Aquino's term ends, what has he and his administration done to get Bohol back up on its feet, and what are we going to do if a quake as devastating as that one strikes Metro Manila?
What happened then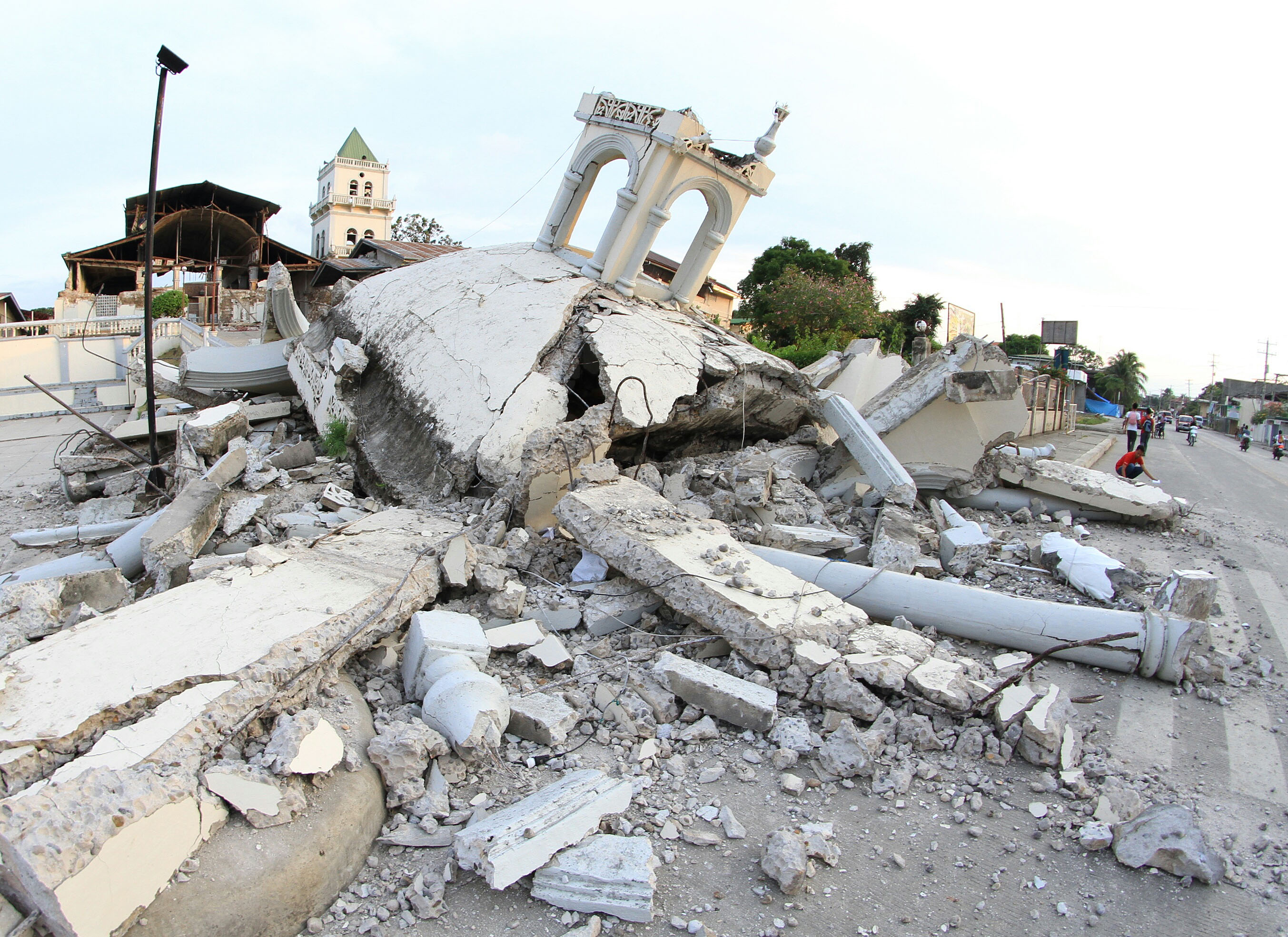 The quake jolted Bohol with an epicenter 2 kilometers away from the heart of Bohol's chocolate hills. Its 3,066 aftershocks reached as far as Davao and Zamboanga in Mindanao.
The Philippine Institute of Volcanology and Seismology (PHIVOLCS) reported that the earthquake was equivalent to 32 Hiroshima bombs, even deadlier than the 2010 Haiti quake, which had a 7.0 magnitude, and was the strongest in Bohol in 23 years, the last one being in February 1990 with a 6.8 magnitude.
Not a month after, neighboring island Cebu was hit by super typhoon Yolanda, also considered as the world's strongest tropical storm.
The aftermath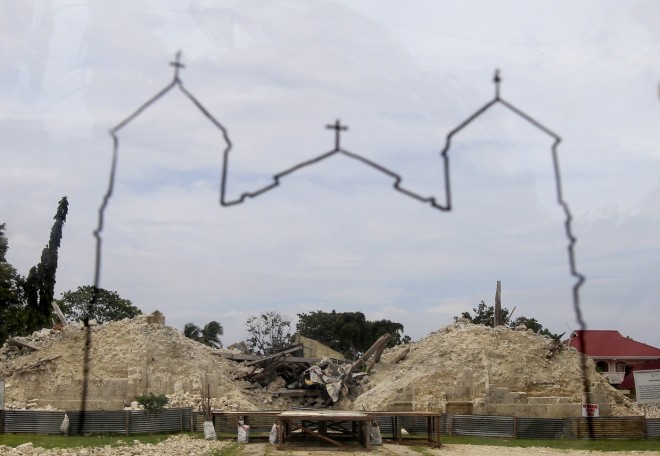 The National Disaster Risk Reduction and Management Council's 2013 report stated that 222 people died, 976 were injured and 8 people were missing, all around cities in Bohol and Cebu, Iloilo, Siquijor and Negros Oriental.
A total of 73,061 infrastructures were damaged, including major roads and bridges. The quake also damaged cultural treasures, such as limestone churches dating back to the Spanish era. The country's oldest church, the Basilica of the Holy Child in Cebu, lost its bell tower while a 17th century Loboc Church turned to rubble.
Government response
Local government units were tasked to operate rescue and relief operations, shifting to recovery operations during the second week after the earthquake struck. Restoration of infrastructure, as well as power and water system reconstruction, were also ongoing at the time.
News of politics getting in the way of the distribution of relief goods and local government officials holding up the relief goods have surfaced, delaying the operations and taking up more time than they should.
President Aquino visited Bohol after the quake to personally check on the situation but has since then spoke little of the updates and progress in his 2014 and 2015 State of the Nation Addresses.
What now?
A year after the earthquake, there were still reports of the slow progress of government response (with 981 more rehabilitation plans to go) but at the same time, hope still sparks for the people Bohol who continue to strive and work despite being affected by the tragedy.
This year in January, Pope Francis met with some of the survivors of Yolanda and the Bohol earthquake. In March, livelihood in Bohol was said to be back on track as more survivors were given jobs and training to get back on their feet. In April, PNoy approved a P 2.2 billion aid for the government officials devastated by the earthquake and for additional rehabilitation programs funded by the Department of Interior and Local Government Bohol Earthquake Assistance program.
Silver linings
Despite all these obstacles and hardships, the quake delivered some good to the people of Bohol. The movement of the fault caused a flat reef covered in seagrasses, corals and marine organisms to rise near the towns of Maribojoc and Loon.
The quake also left ground ruptures as long as six kilometers and created what is now known as the Great Wall of Bohol. The century-old churches have also been rebuilt and were reported to be operational, bringing Bohol back to the original tourist destination it once was.
Further assistance for Bohol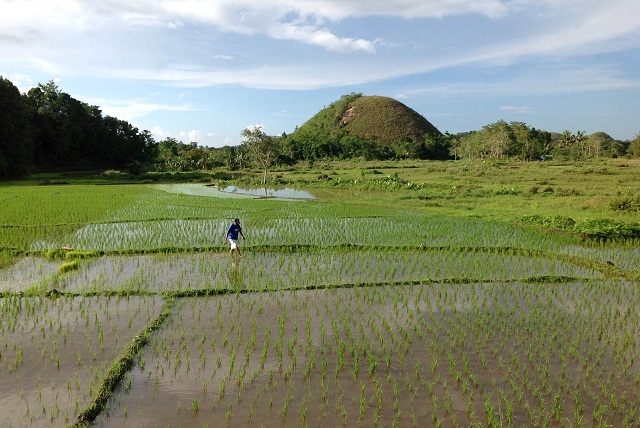 Now on its third anniversary, Bohol has come a long way on its road to recovery, now far from its devastated state two years ago. This, however, doesn't mean it doesn't need any more help.
Bohol Quake Assistance, a Facebook page controlled by the Bohol Local Development Foundation (BLDF), constantly posts updates about the progress of Bohol and documents efforts to continue rebuilding the many towns and cities affected by the earthquake. BLDF is a non-stock and non-profit corporation established in 2003 that targets specific households and communities and helps them with any form of assistance. You can donate or give aid to the people of Bohol by contacting  BLDF's Facebook page.
"The Big One"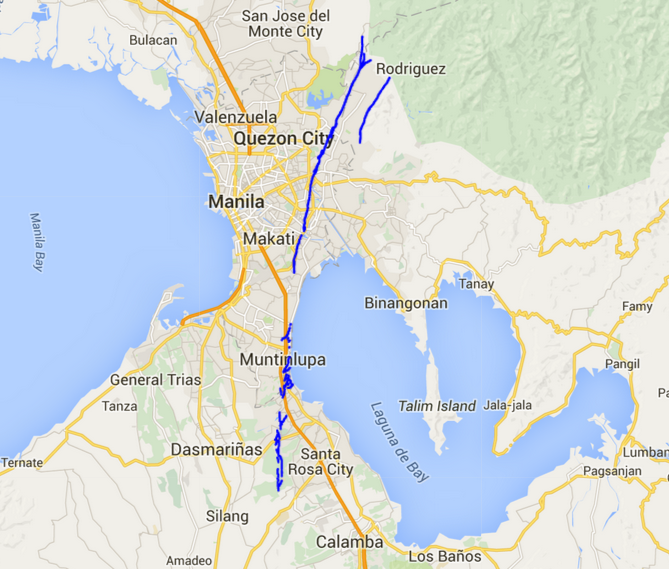 News and rumors of a similar 7.2 magnitude (or even greater) earthquake hitting Metro Manila have been circulating for months. The 100 km West Valley Fault System, known to pass along Manila's major cities and some nearby provinces, is reported to move again and affect us sometime in the future, already dubbed as "The Big One." It was recorded to have moved at least four times in the last 1,400 years and moves every 400 years. The last data of the fault's movement was 357 years ago, in 1658.
Because of this, the Metropolitan Manila Development Authority conducted a Shake Drill last July in order to prepare the Metro on what to do and expect during a real quake.
Keep calm and don't panic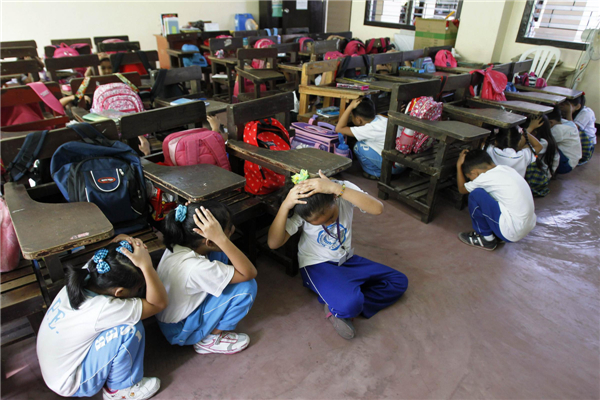 It's always better to be prepared. Be sure to read up on things you need to know about earthquakes and familiarize yourself with survival tips before, during and after an earthquake. You can also visit the PHIVOLCS' website for more information.
Stay alert and let's continue to support Bohol for its rehabilitation and recovery. What are your thoughts on Bohol's progress? Share them by commenting below.