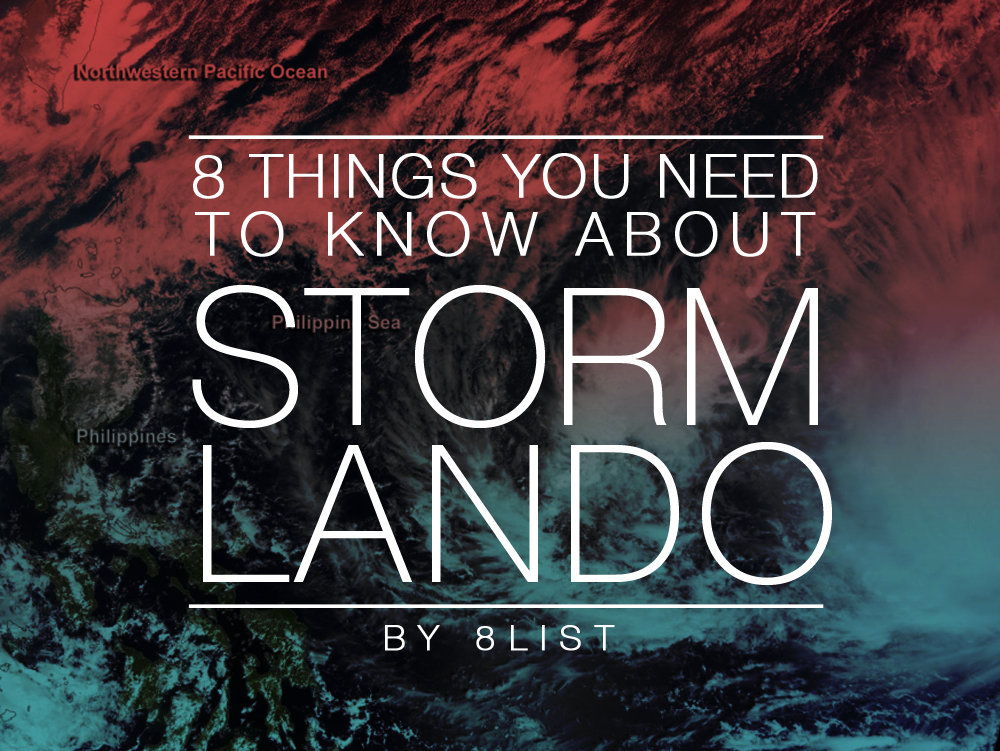 Are your weekend plans set already? We hope you didn't make them without considering the weather forecast! With Storm Lando already in the Philippines, you're gonna want to reconsider heading to Northern Luzon and maybe even going out at all. This weekend, a road trip to Baguio or a beach trip to Pagudpud would be a terrible idea.
We sound like we're raining on your parade (no pun intended), but Storm Lando will be in full force. Here are 8 things you should read up on to increase your chances of staying safe this weekend.
8. Lando 101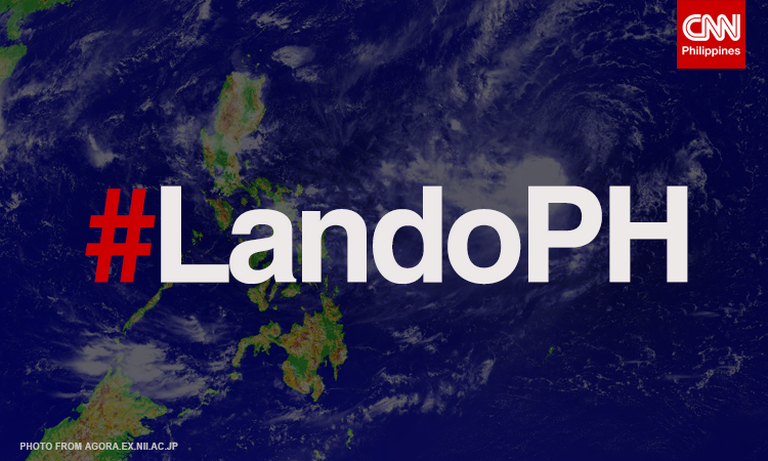 Also known internationally as Koppu, Lando is a tropical storm that was located in Okinawa, Japan just two days ago. It was moving westward at 24 kph towards Northern Luzon, and at that time was still considered a modest cyclone. Lando was expected to rapidly intensify as it approached the Philippines.
7. Wednesday (Oct. 14) – Lando in Philippine Area of Responsibility
According to PAGASA, Lando entered the Philippine Area of Responsibility on October 14, Wednesday, at 2PM. Lando was then located 1,440 kilometers east of Luzon with winds of up to 65 kph and gusts of up to 80kph. The resulting precipitation around the area was at moderate to heavy, PAGASA estimates.
The storm got stronger as it arrived in the Philippines, and it continued to do so.
6. Thursday (Oct. 15) – 8 Luzon Provinces under Storm Signal #1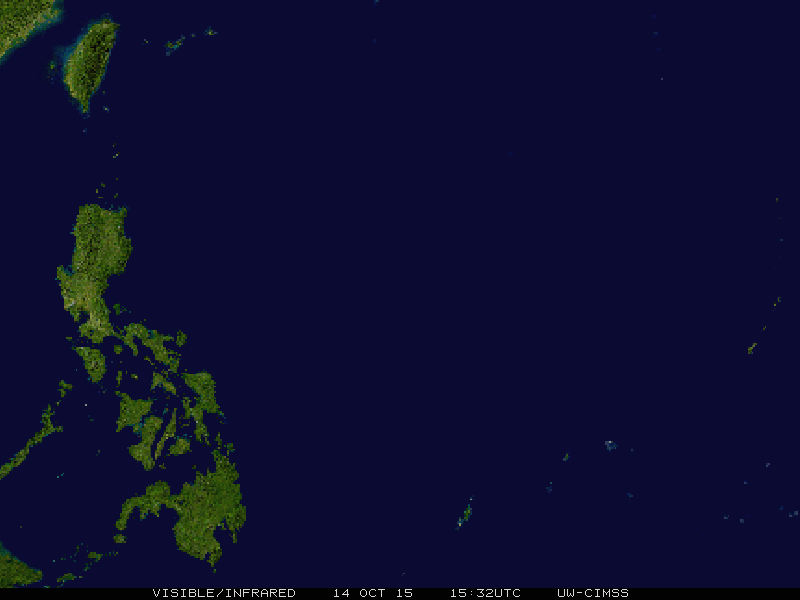 By Thursday afternoon, Lando became a severe tropical storm with winds of up to 95kph. Just a few hours after, it intensified further with winds of up to 135 kph, which rendered 8 provinces on Luzon's eastern seaboard to be on Public Storm Warning Signal No. 1. These provinces were Isabela, Cagayan, Quirino, Aurora, Quezon, Polillo Island, Camarines Norte and Sur as well as Catanduanes.
At this time, Lando was located 775km east of Baler, Aurora and posed as a threat to those in the Isabela-Cagayan area.
5. Friday (Oct. 16) – Lando Gains More Strength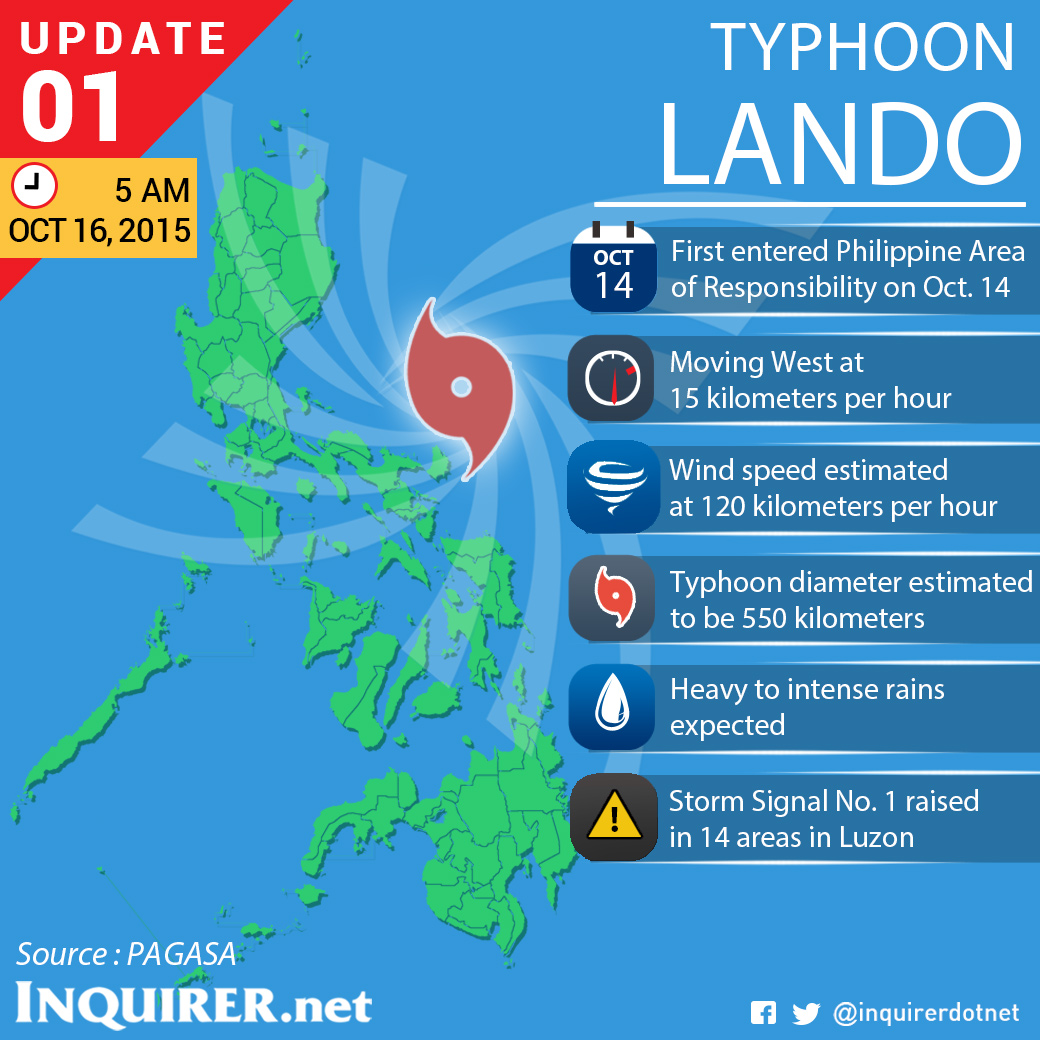 As Lando approached the Isabela-Aurora area, this storm was expected to intensify even further. Now with winds of up to 160kph, the Public Storm Warning Signal has been raised to Signal No. 2 and has been applied to more provinces in Northern Luzon. PAGASA warns us that rainfall will be heavy to intense.
4. How Saturday to Tuesday Might Look Like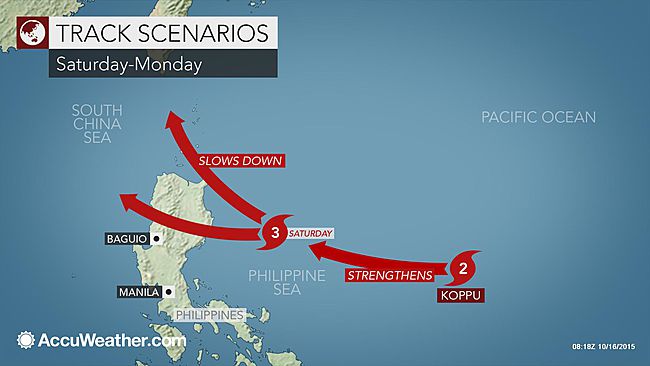 Not only did Lando strengthen as it approached Northern Luzon, it also slowed down significantly. This is why come Saturday, Lando is forecasted to become a category four typhoon for about three days. This means high probability of torrential rain and intense wind in Northern Luzon, continuously from Saturday up to Tuesday.
According to AccuWeather, "the most significant rain will fall in the mountainous terrain of Northern Luzon." Residents in Baguio, Bangui, Aparri, Tuguegarao and Pagudpud must prepare for Lando especially. As for those in Manila, they won't feel Lando's impact as much, but heavy rain is still probable from Sunday night to Monday. This may still cause flash flooding.
3. What to Watch Out For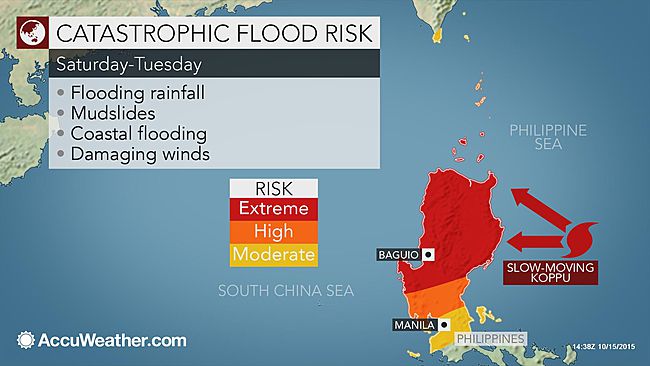 This weekend, safeguard lives and property across Luzon, as they are in danger due to tropical storm Lando. Expect up to three feet of rain, catastrophic flooding and deadly mudslides. Streams and rivers may very likely become raging waterways, which puts roads, bridges and low-rise communities at high risk.
Also take note that sea waves could reach heights of up to four meters. PAGASA warns us to stay away from the northern and western seaboards of Northern Luzon and Central Luzon, as well as the eastern seaboard of the Visayas.
2. Prepare for Lando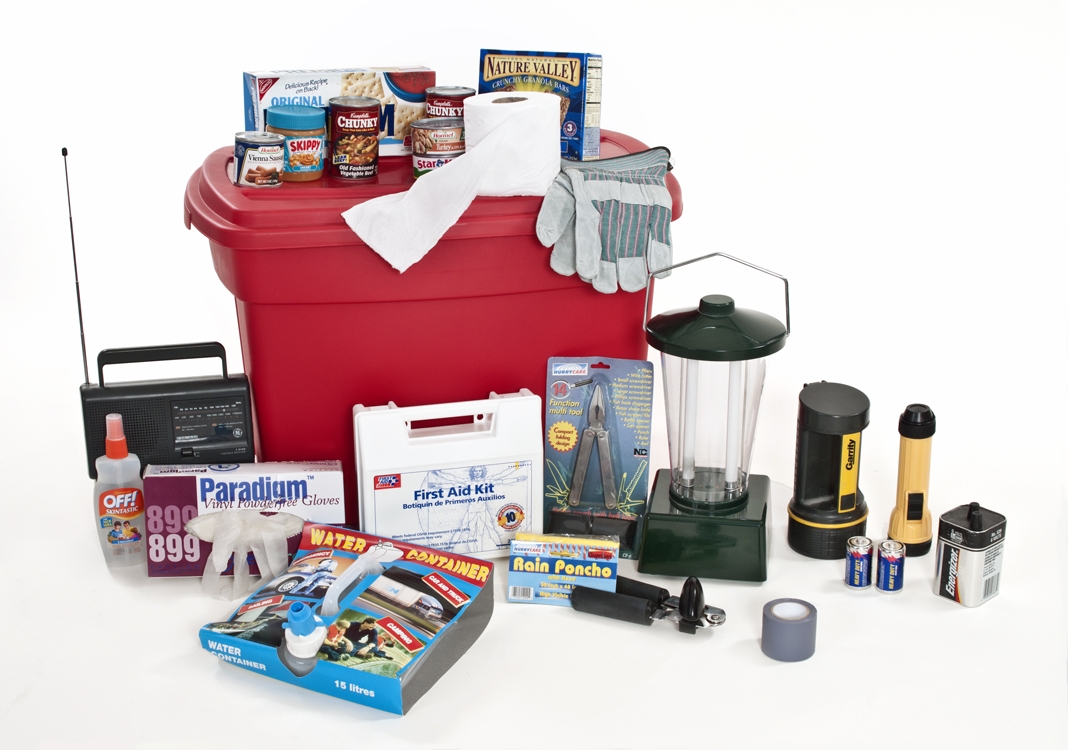 If you live in Northern Luzon, preparing for Lando is of crucial importance for you. Not only do you need to prepare for the storm; you need to prepare for it NOW.
Create (or hopefully just restock) your emergency preparedness kit, which includes a flashlight, batteries, cash and first aid materials. Here's a more extensive list. Devise a plan among your family members with regards to communication, meeting points and evacuation. Remember that sending texts is more reliable than phone calls; texts are more likely to be received. Also, ensure that your vehicle is fully-functional with a full tank and stock of emergency supplies. If you've identified that your home is safe from flood or landslides, stock it with extra water, food and fuel.
Take note that the forecasts change every six hours, and it's a must that you stay updated. Obey evacuation orders right away, and plan where to seek shelter if your home is prone to flooding and landslides.
1. Lando's Next Steps
Reconsider trips to Taiwan, Japan, and far eastern China anytime soon. Tropical storm Lando is heading to these countries after Tuesday next week. According to AccuWeather, Lando's greatest threats will most likely be felt most in western Taiwan and China's east coast.
Any other Lando details we need to know about? Let's help each other out, and share them with us below!