8 Breakfast Recipes that will Inspire Non-Morning People to Get Up
Oct 16, 2015 &nbsp • &nbsp Shen Mascariñas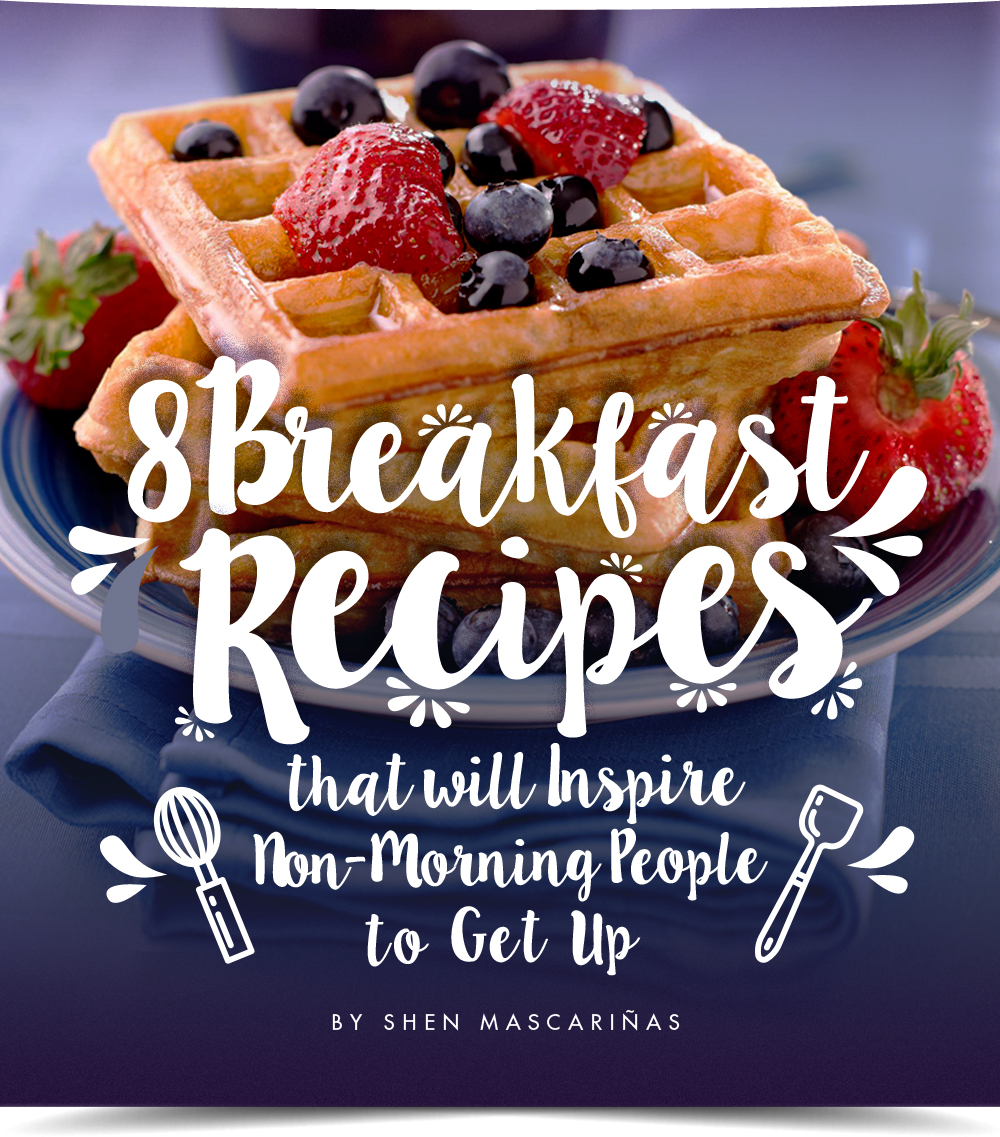 If you consider alarm clocks, morning meetings and early risers your enemies, then you're probably not a morning person. Waking up early enough to make it to work on time is always a struggle for you, and you end up rolling your eyes at the saying "breakfast is the most important meal of the day." Who, you wonder, even has enough time in the morning to prepare and actually eat breakfast?
Well, the last one's really a shame. Some breakfasts are truly worth responding to your alarm clock on its first ring. Some breakfasts taste so good and smell so alluring that you'll be too filled with mmmmms and nomnomnoms to even consider staying in bed.
If you think we're over-selling the breakfast idea, check out these 8 recipes and find yourself excited for tomorrow's breakfast.
8. Grilled Breakfast Burrito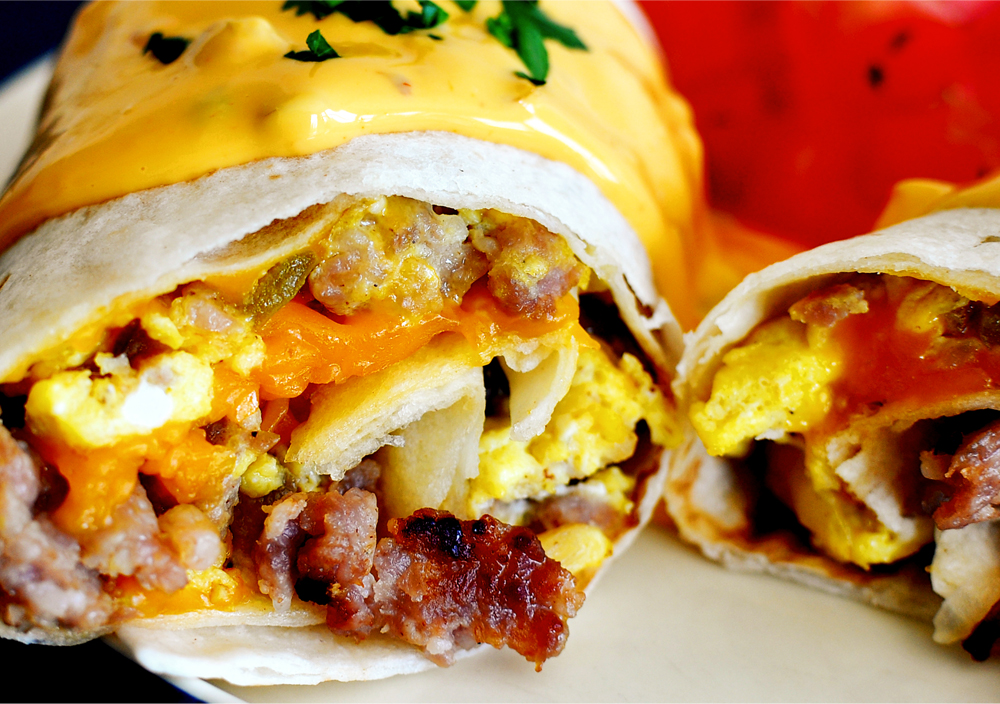 Get the recipe here.
Start your morning with a warm and comforting burrito that's filled with scrambled eggs, sausages, potatoes, onions, peppers and cheeses. This burrito is grilled, so expect the inside to be gooey and the outside to have crispy bits. You can also bring this breakfast burrito on your way to work in case you've overslept (again).
7. Huevos Rancheros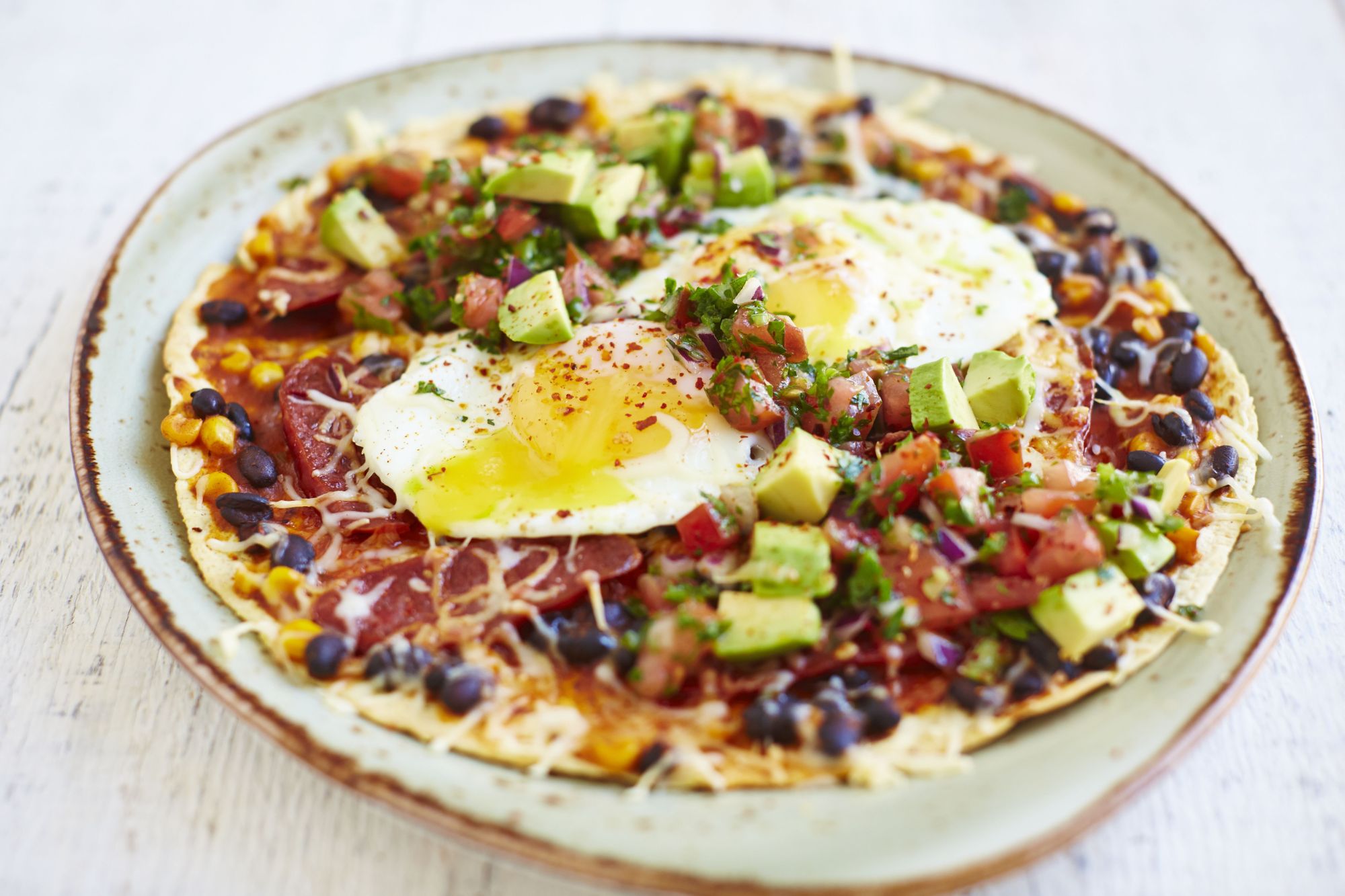 Get the recipe here.
Who says you can only satisfy your Mexican cravings come lunch or dinner time? If going for a Mexican breakfast will make you like mornings more, then by all means, go for it!
Imagine warm tortillas layered with refried beans, fried eggs, melted cheese, salsa, sour cream, avocado with lime juice and cilantro. Try this out, and you might catch yourself Salsa dancing as you get ready to leave your house.
6. Candied Bacon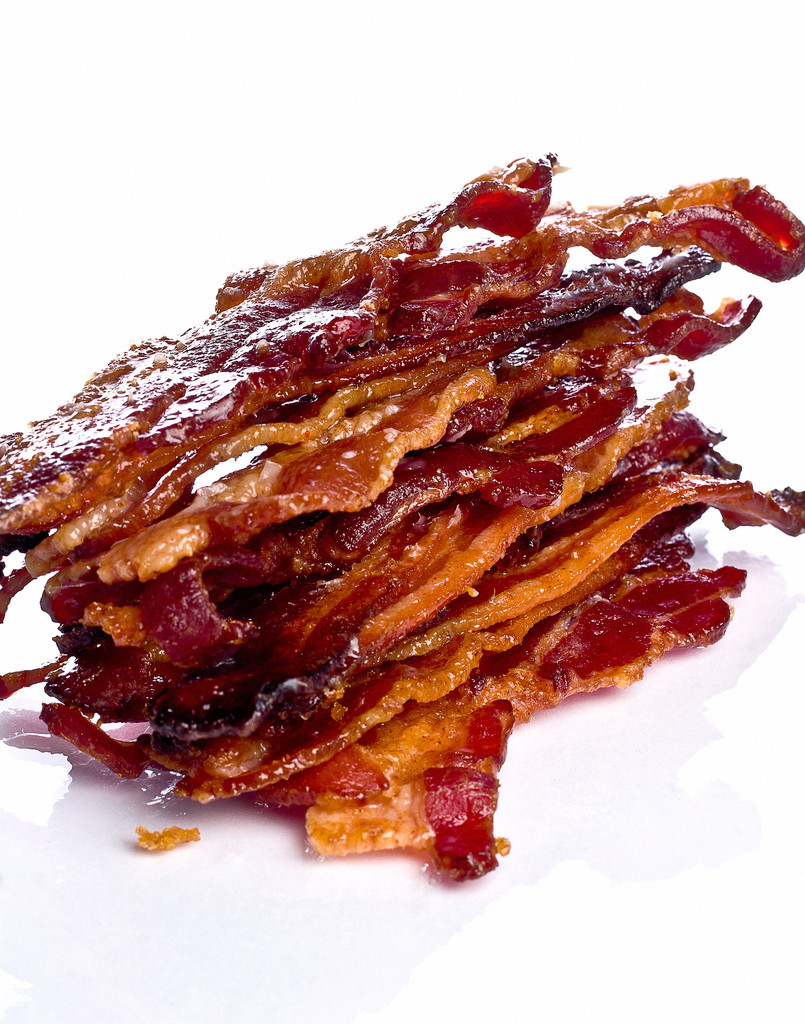 Get the recipe here.
This one's also called "millionaire's bacon" and once you taste it, you'll understand why. Candied bacon is crisp, salty, sweet and just about perfect with any breakfast dish. May it be with your –silog, waffles, pancakes, cereal or sandwich, this candied bacon will make it extra special.
5. Spanish Baked Eggs
Get the recipe here.
Dubbed by Jamie Oliver as the "best morning after breakfast," you really have to give this one-pan-dish a try. It requires minimal cleaning up after, and is extremely packed with flavor.
Chorizo, red peppers and cherry tomatoes make your eggs incredibly exciting while potatoes make the dish more hearty and filling. Scoop it up with some crusty bread, put this beautiful mess inside your mouth, and enjoy a really good start to your morning.
4. Cream Cheese Scrambled Eggs in Toast Cups
Get the recipe here.
Not only is this adorable to look at, its simple combination of eggs, cheese and bread is very tasty. Make your scrambled eggs the creamiest ever with milk, cream cheese and butter. The dash of chives is a fitting addition to cut through the richness.
3. Cinnamon Sugar Waffles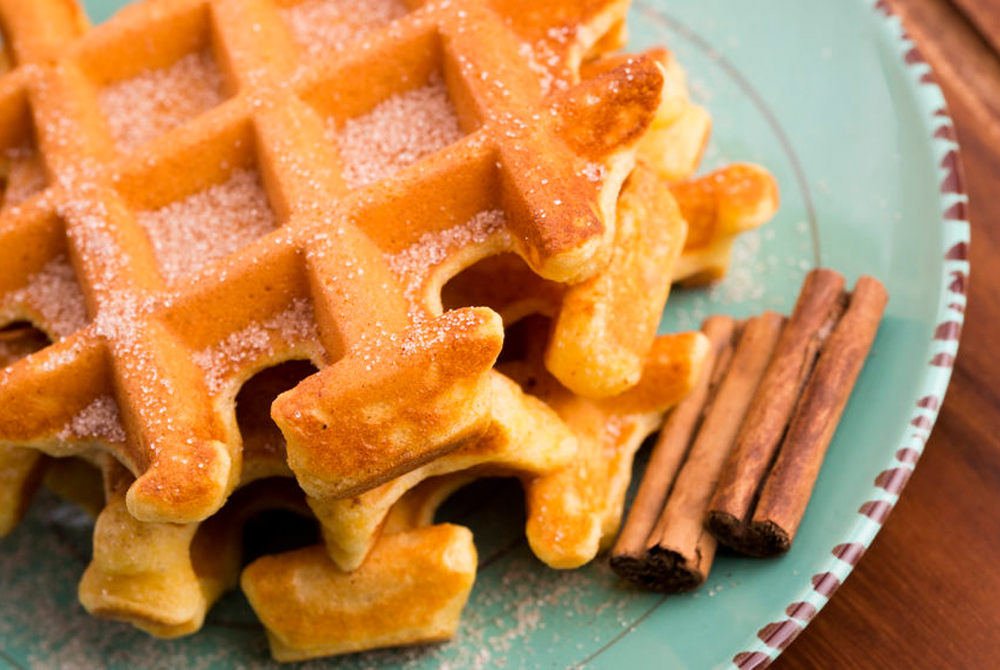 Get the recipe here.
This recipe incorporates yeast in the batter to make light and fluffy waffles. Once the majestic batter is cooked, the warm waffles are tossed in cinnamon sugar. While maple syrup is still a welcome guest to this party, you won't really miss its absence. Whipped cream seems more fitting.
2. Potato Scones with Scrambled Eggs and Smoked Salmon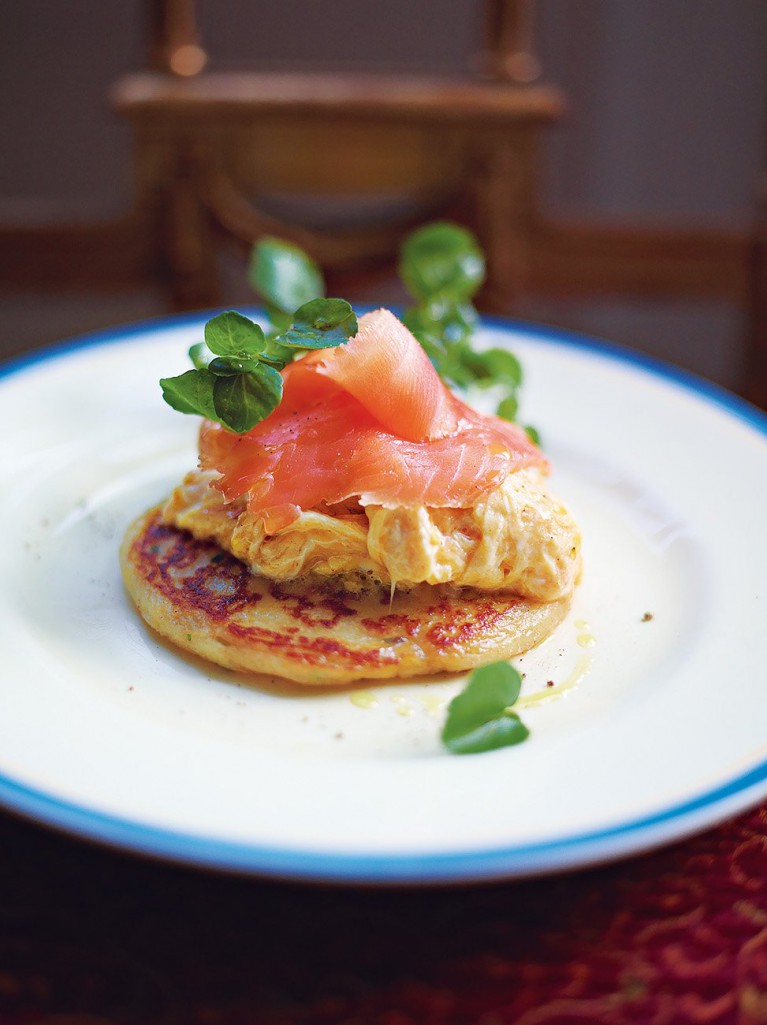 Get the recipe here.
If you like savory breakfasts more than indulgent sweet ones, then this might be your breakfast dream come true. Potatoes, flour, butter, chives and cheese make a very comforting "scone" that looks more like a pancake. This also serves as the perfect base for toppings. For this recipe, scrambled eggs and smoked salmon are used to finish off the potato pancakes.
1. Limoncello French Toast with Strawberries and Honey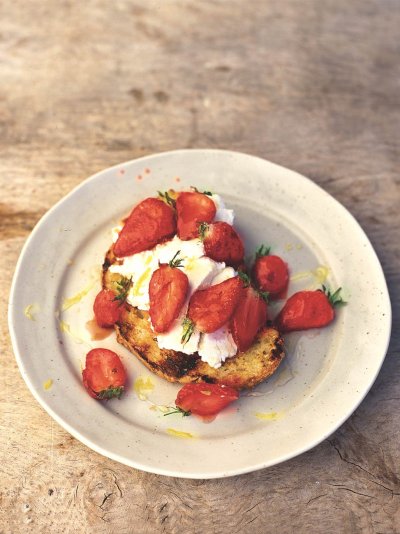 Get the recipe here.
This is definitely not your ordinary French toast. First, Jamie Oliver calls it "eggy bread"–how fancy does that sound?! Second, the milk and egg dipping mixture has a dash of Limoncello for punch. Third, the bread is cooked on a grill for great texture and some charred flavor. Finally, this French toast is topped with grilled strawberries, ricotta and honey. Just the sight (or smell) of this will surely wake you up.
Which recipe will start your day tomorrow? Let us know which one by commenting below!