Maybe you've got a growing pile of K-Pop albums on your table with no shelf to call home just yet or you've got books that you'd want properly displayed, whatever the case, owning a beautiful bookshelf is a must. We'd even say it's an adulting rite of passage. You won't have to shell out too much cash for a decent and sturdy bookshelf, you just have to know where to look. But of course, quality furniture that's made to last requires a little bit of money. Just think of it as an investment! Whatever your budget, we've listed down great bookshelves you can get, whether you're scrimping or splurging.
Invisible wall-mounted shelves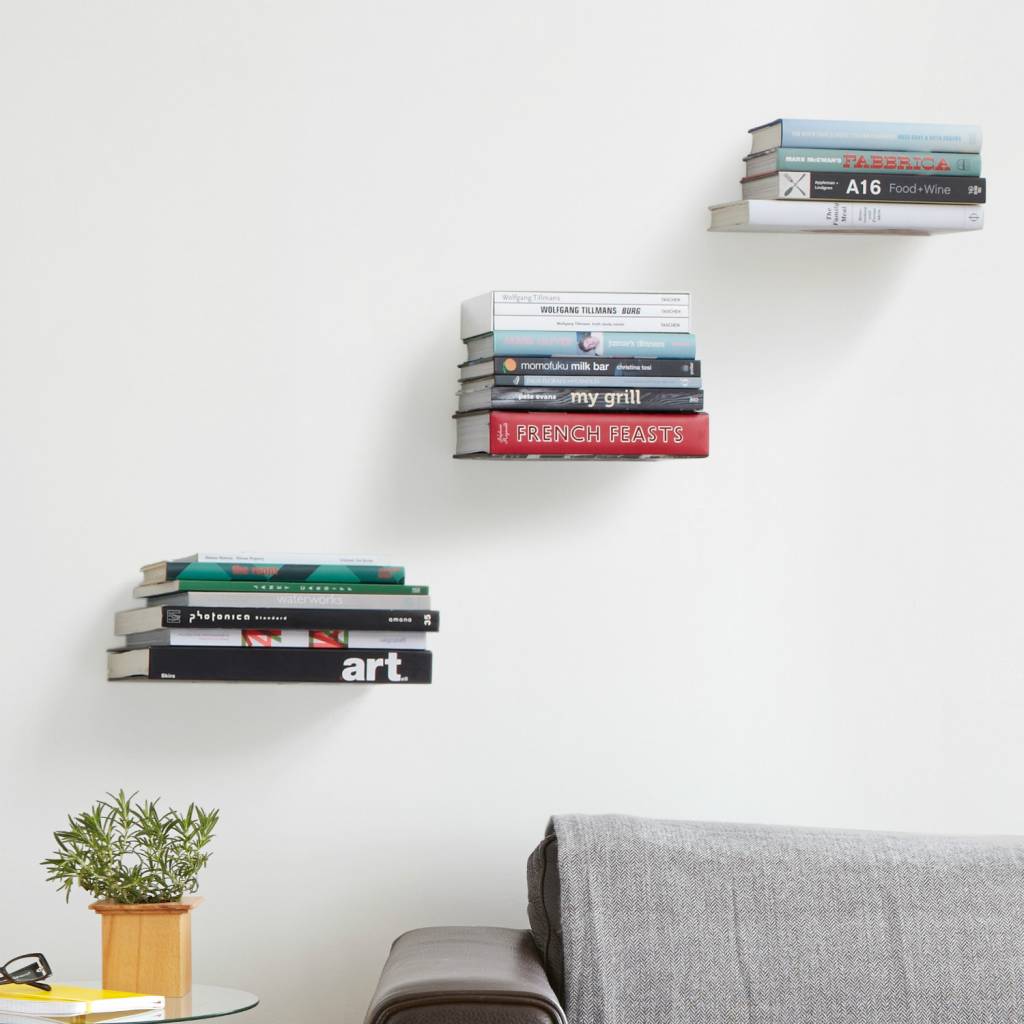 If you've got a plain wall and plenty of books that need a new space, these invisible wall-mounted shelves are the answer. It literally makes it look like your favorite titles are floating like magic! You'll also be able to save some floor space for other furniture. Get this invisible bookshelf for P308.
Diagonal layout bookshelf
Add a bit of quirky character to your space with a non-conventional bookshelf. This one goes a little over 2 ft. tall and is sturdy enough to store your heavy hardbound books.  Although you'd have to assemble it yourself, the effort is well and great considering you can get the shelf for P399.
Multipurpose display shelf
This simple asymmetrical bookshelf could double as your plantito/plantita nook too. Aside from books and small plants, you can place your scented candles and display your small figurines. Once you finish assembling, it stands at almost 5 ft. tall. It would also look great as a background for your virtual meetings! It's available in blue, white, and brown colorways for P889.
9-tier diagonal bookshelf with cabinet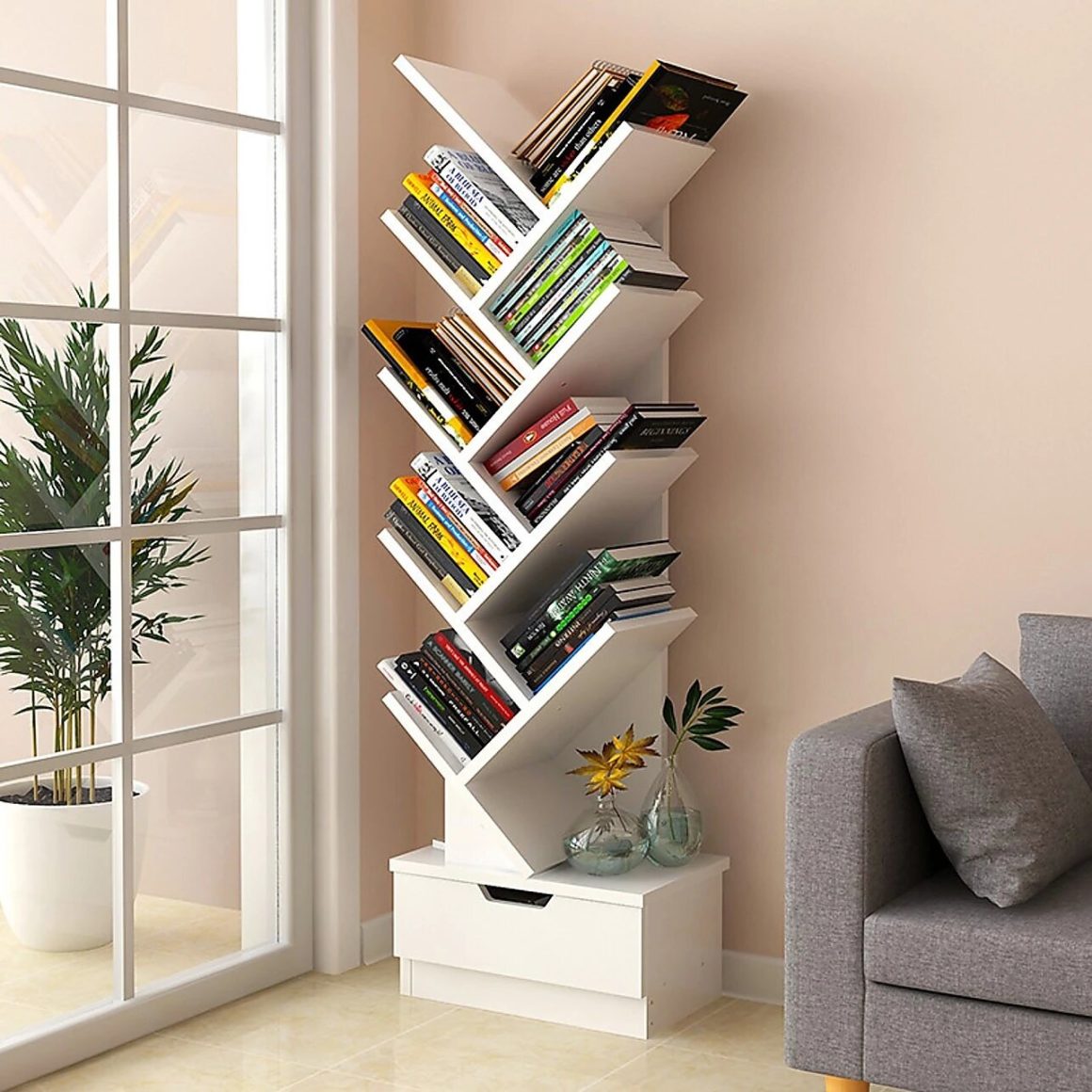 In case you find the previous diagonal bookshelf a little small for your growing book collection, Qoncept Furniture's 9-tier version might be better. It stands at almost 5 ft., sturdy and durable. Although assembling it requires a bit of patience, once done it's quite an eye-catching piece of furniture. Get it at Lazada for P1,780.
Tall and narrow bookcase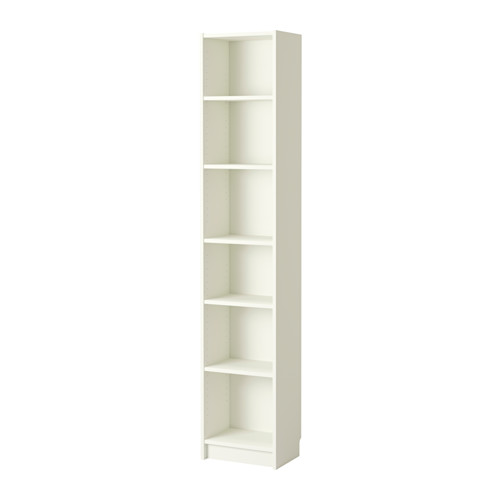 This no-frills Billy Bookcase from Furniture Source is built narrow and simple to help you make use of space. It comes with five adjustable shelves you can customize depending on your needs. This white (also available in black) bookshelf can showcase your albums in an ~aesthetic~ way. Have it delivered straight to your home for P4,699.
Rattan rack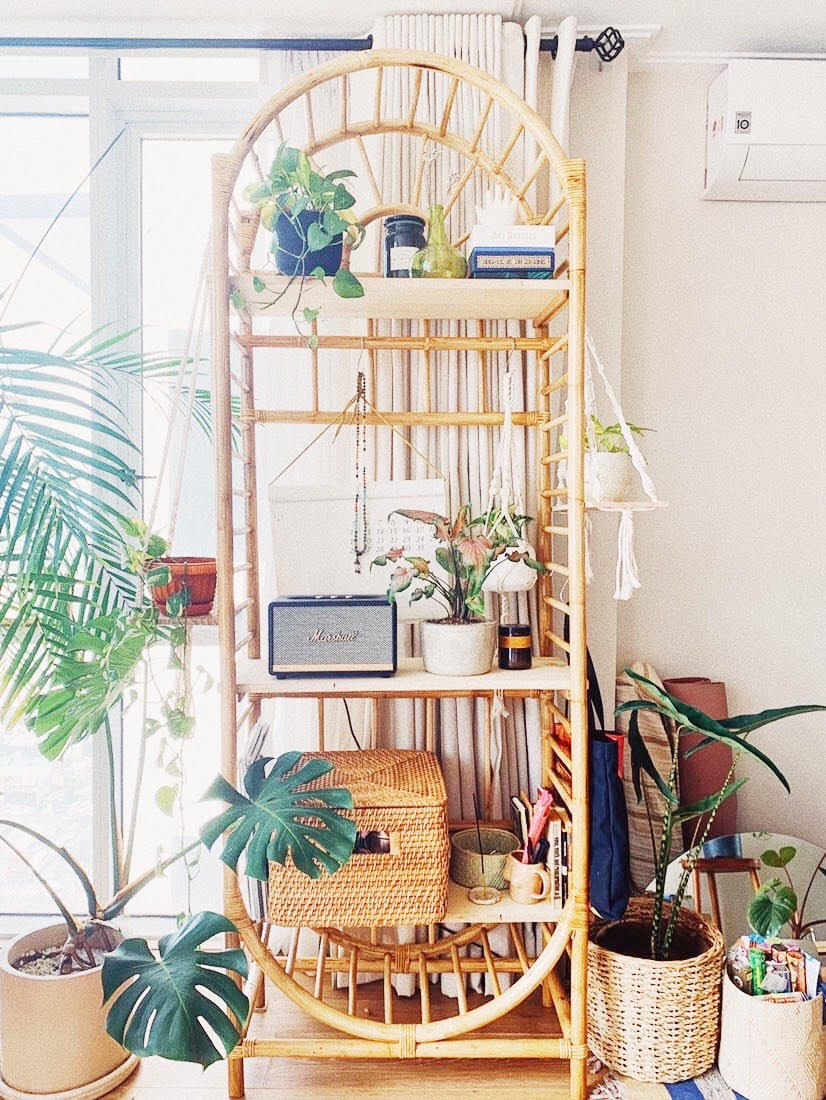 This Solana Rattan Rack/Bookshelf from Yanna's Home is the envy of your Pinterest dreams. The rattan shelf comes with four adjustable shelves and a free rod so you can easily convert it to a clothing rack. The overall design of the bookshelf looks so pleasant to the eye and hip. You'd definitely want to add in a few plants beside it to finish the whole Pinterest bedroom aesthetic. Get it made-to-order for P8,500 at Yanna's Home.
Slim stacking shelves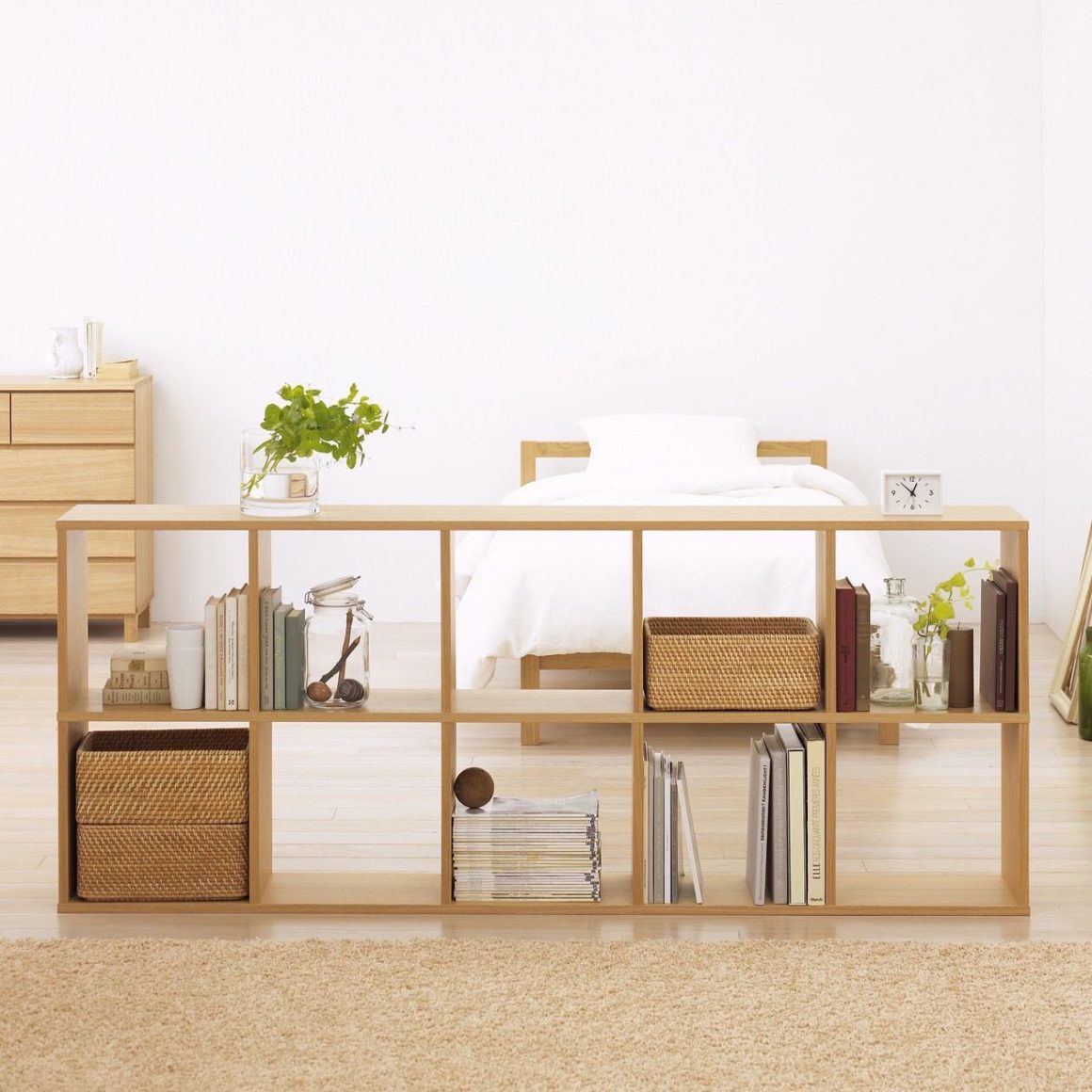 We can all agree that Muji's household furniture collection fits every description of what a minimalist and aesthetic home would look like. Their Slim Stacking Shelves are no exception. You can get these in 2, 3, or 5-row variants made of oak or walnut starting at P7,950. If you need more storage space, you can go for the Stacking Shelves Wide, which starts at P11,500.
Wave shelf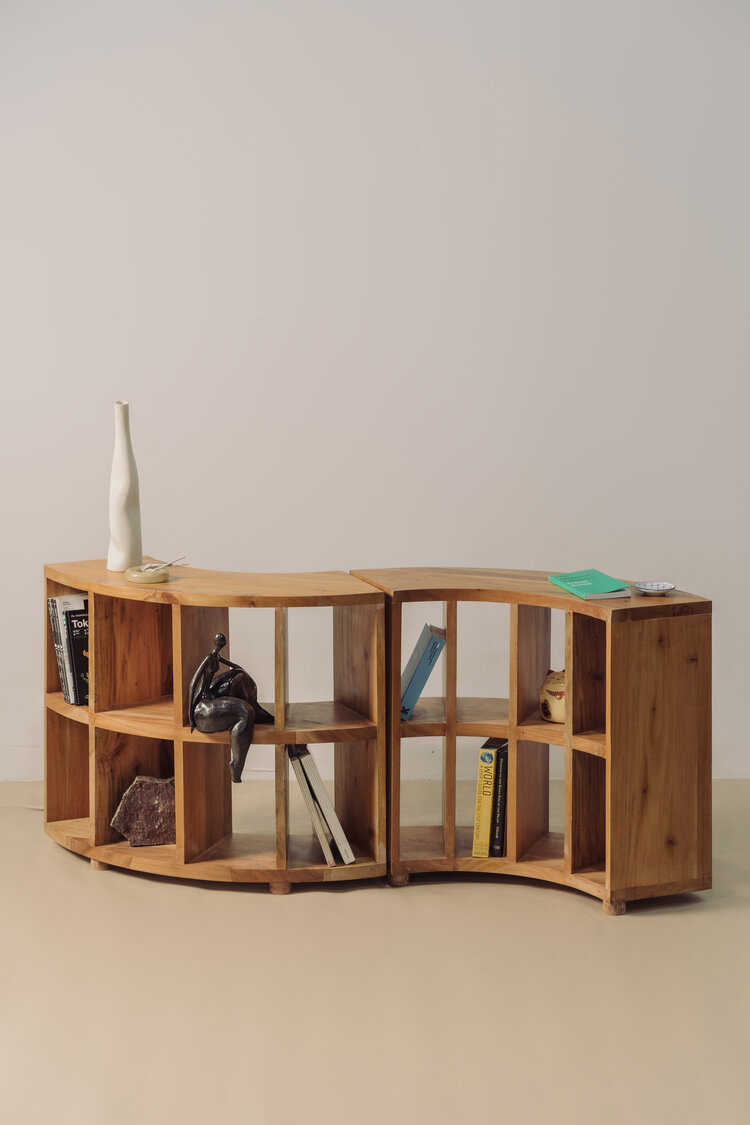 Nooke's Wave Shelf is absolutely gorgeous. Nooke artists themselves make each shelf from full mahogany wood carefully handcrafted in an organic wave form. The Wave Shelf is 2 ft. tall and almost 3 ft. wide, it can easily find a space in your humble abode. You can either put your books in the many cubby holes or mix things up and add beautiful vases with dried flowers or other trinkets for added character. Get the Wave Shelf for P17,990.00 at Nooke's official website.
Where do you buy your bookshelves?