The whole world has its eyes trained on the United States as the country reaches the final hours of counting votes for the presidential race. As of Thursday evening local time, there still isn't a winner but one thing is for sure: Kanye West has lost the race. But maybe his 60,000-vote defeat isn't as painful as it sounds. Did you even remember he was running for president?
He announced his intentions back in July 2020
We must now realize the promise of America by trusting God, unifying our vision and building our future. I am running for president of the United States 🇺🇸! #2020VISION

— ye (@kanyewest) July 5, 2020
In a move that literally no one saw coming, American hip-hop artist slash billionaire slash Kim Kardashian's husband Kanye West shared he was joining the presidential race. The announcement about his "perplexing run," as the New York Times put it, was made over Twitter which some easily brushed off as either fake news, a joke, or a post-Fourth of July drunk tweeting. It was none of the above. He was genuinely determined to be the next president although his late filing has caused him to miss the ballot in many states.
His party is called "The Birthday Party"
You have my full support!

— Elon Musk (@elonmusk) July 5, 2020
Part of the reason why many refused to believe the artist was serious about being a presidential candidate is because of the things he says and does that are frankly quite sus. His party is called "The Birthday Party" and according to an interview with Forbes it's because when he wins "it's everybody's birthday." He also shared that his advisors were his wife, Kim Kardashian-West and Elon Musk whom Kanye says he is "[proposing] to be the head of our space program." What?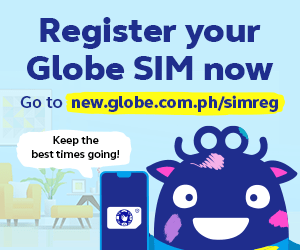 And then suddenly it's election day
On Twitter, Kanye walked us through his step by step voting process. And maybe because he was a wee bit excited since it was his first time ever to vote, he left the rest of the ballot unmarked except for his and his running mate's name. "KANYE WEST" he wrote as a write-in candidate in big bold letters and "MICHELLE TIDBALL" underneath it and then woosh it goes into the machine with Kanye swaggering away in confidence.
Later he took to social media to say that he voted for the only candidate that he "truly trusts" and that is none other than (surprise) himself. He's got the guts, we'll give him that.
He watched the polls closely
The leg tapping.. Kanye really thought he had a chance pic.twitter.com/WH5MGFjZvC

— dani (@kordeilogy) November 4, 2020
The ballots started streaming in and the counting slowly began, people around the globe waited for results with bated breath. But of course, no one would be more nervous about the results other than the candidates themselves. Check out our boy Kanye in the clip above in front of a gigantic screen, knocking his knees together. He thought he was going to win, that's cute.
Okay, maybe we do feel a little bit bad
The first vote of my life We are here to serve We pray for every servant leader in the world 🕊 pic.twitter.com/UWSrKslCt1

— ye (@kanyewest) November 3, 2020
Remember being a kid and saying you wanted to become president one day? Maybe instead of growing up and realizing it's kind of impossible, Kanye totally believed he could. Maybe, just maybe, his career in the music industry and marrying a Kardashian was a calculated stepping stone to a life-long goal — be the president. It's amusing, to say the least, for Kanye to assume he had a sliver of a chance at winning but again. And even though I want to close my eyes to avoid seeing his political demise, it can't be helped.
We can't blame him for wanting to change the world
#EleccionesUSA2020
Taylor Swift a Kanye West: pic.twitter.com/VNJGbsHx7G

— Evelyn Solano (@solanopuntoai) November 5, 2020
We've always criticized non-politicians who want to throw their hats in the political ring and it's justified. If you don't know a thing about the position you're gunning for, how are you supposed to lead? This isn't a regular job where you can learn on the go! Kudos to Kanye for wanting to change the world, man but he could've done small charities and stuff before jumping into a presidential run.
In the end, he got 60,000 votes
Can we talk about how 60,000 people voted for Kanye! Who are these people! pic.twitter.com/9PZAKqv5RM

— kelly thiebaud (@kellythiebaud) November 5, 2020
I think it's safe to say that no one really expected other candidates to rank except for Joe Biden and Donald Trump. And despite all the negativity and accusations by the Democrat party that Kanye running for prez was a sly Republican move to siphon voters from Joe Biden, he did get quite a number of votes the most being in Tennessee with 10,216. The 60,000 votes he got were from the 12 states where his name appeared on the ballot. But sadly (and as expected), his voter turnout was a mere 0.5%.
What the fuck Tennessee? 10k votes for Kanye? Explain this shit to Taylor Swift.

— I Smoked BBQ Beer And Freedom (@Dknight10k) November 5, 2020
But did he just hint that he will be running again?
KANYE 2024 pic.twitter.com/Zm2pKcn12t

— ye (@kanyewest) November 4, 2020
Kanye definitely knows how to take a hit — by posting a cool pic on Twitter — and he knows how to bounce back. Now that people know he's into politics he has hinted at running once again or as Rolling Stone quite alarmingly put it, he "threatened to run again in 2024." He also seems to be dodging interviews right now (he apparently canceled his post-election appearance on Jimmy Kimmel Live, darn) so we don't know for sure. Those Republicans and Democrats better watch out, the Birthday Party is only getting started.
What do you think about Kanye West's political run?