Amidst the chaos of the US election season, an unlikely hero emerged in hopes of influencing the beleaguered nation's voters. Far from a candidate (much less a citizen of the United States), that hero was Borat Sagdiyev, inimitably embodied by actor Sacha Baron Cohen (Grimsby, The Chicago 7). 14 years after the breakout success of 2006's hilarious Borat: Cultural Learnings of America for Make Benefit Glorious Nation of Kazakhstan, Cohen's hapless Kazakh journalist is back for another round of mockumentary mayhem.
The Story
Having been imprisoned since the embarrassment caused by his last film made Kazakhstan a laughing stock, Borat is tasked by his premier to restore their country's international reputation by presenting US Vice-President Michael Pence with a gift. That the gift is a chimpanzee named Johnny the Monkey (who also happens to be Kazakhstan's Minister of Culture) is irrelevant. Of infinitely more importance is that this time around, Borat is joined by his daughter, Tutar (played by Bulgarian actress Maria Bakalova).
Following an incident that results in Johnny being eaten, Borat is given the new mission of gifting Tutar to Pence. Naturally, the proposition delights the young lady, who dreams of following in Melania Trump's footsteps as "the happiest wife in the world". From then, we follow the Sagdiyevs in their quest to prepare Tutar for handover, engaging with Americans of all sorts along the way.
The price of fame
Comedy is a medium that thrives on the unexpected, and the popularity of 2006's Borat is the single biggest thing that keeps the sequel from hitting the same highs. As Cohen himself said, when he supposedly retired his most famous character in 2007, "The problem with success, although it's fantastic, is that every new person who sees the Borat movie is one less person I `get' with Borat again, so it's a kind of self-defeating form, really."
The film readily acknowledges the handicap: early on, we see Cohen, in costume as Borat, unable to walk down a street without being recognized. While the schadenfreudian hilarity of exposing people's ignorance and/or bigotry remains as potent as ever, Cohen's ability to do it as Borat is greatly diminished.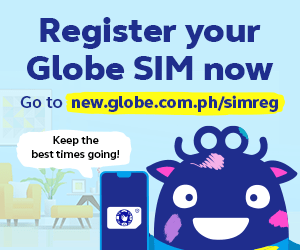 Shifting the focus
The filmmakers work around this in a few of ways, including letting Bakalova's Tutar handle the majority of fish-out-of-water situations (while Cohen is conveniently offscreen), having Borat in (increasingly ludicrous) disguises, and, reportedly, only having Borat interact with people vetted early on as never having heard of the character. Indeed, the majority of Borat's scenes as "himself" are when he and Tutar are alone, away from anyone who might recognize him.
Obvious set-ups
While one appreciates the lengths Cohen and his team went through, it results in a film that feels far more manufactured than its predecessor, as the filmmakers bend over backwards to justify the premise and situations being presented. Suspension of disbelief suffers; while the potential for inappropriate humor is still here, the means by which we get to it is now filled with awkward exposition and laborious story beats that we never needed before. By now, everybody knows Borat is just Cohen in costume with a funny accent, so the on-screen set-ups to justify his pranks are superfluous. Heck, if not for the name recognition a "Borat" sequel brought, it would have been infinitely less forced if Cohen just used another of his characters, as with 2009's Bruno, or any of the ones he plays in tv series Who is America?
A star is born
Bakalova is Borat 2's true star, with her Tutar stealing the show at multiple points on the road to being married off. Bakalova's commitment to character rivals Cohen's, coming across as utterly bizarre, clueless, and irreverent as one would imagine Borat's offspring to be. Seriously, Bakalova is so good when unleashed on unsuspecting Americans, one wonders why the movie couldn't have been about her in the first place.
Shock and awww
Where Borat was an excitable fool on his first trip to America, Tutar is much more the wide-eyed innocent seeking to learn more about this strange new country. Having been raised her to believe she was no better than cattle, Tutar experiences actual character development through the film, as she learns that women can do pretty much anything they set their minds to (including –but not limited to– driving, working, and self-pleasuring). Before long, Tutar finds her devotion to her homeland tested by her desire to follow in her father's footsteps as a journalist, and even Borat begins showing signs of human decency. Regardless, the find plenty of opportunities to offend random people along the way, from guests at a debutante ball, to a pastor in a maternal care center.
Tutar's turning point comes when she is left in the care of a babysitter, Jeanise Jones, who takes it upon herself to correct the young woman's misconceptions about her place in the world. But the best part about this segment didn't even happen in the movie: Believing herself to be participating in a documentary about women living without rights in impoverished parts of the world, Jones has said in interviews that she wished she'd been paid more for her part, especially after being laid off from her day job as a receptionist after filming took place. Amazingly, the Internet took notice and, inspired by the kindness Jones showed Tutar, resulted in Borat fans raising over US$100,000 for her and her family.
The controversy
Much has been made of the controversy surrounding certain segments in the film, particularly the one in which Trump legal advisor Rudy Giuliani is caught with his hand down his pants during an interview with Tutar, only to be interrupted by Borat entering the room, yelling that his (15-year old) daughter is too old for the former mayor. Cohen, the filmmakers, and Bakalova have declined to comment any more than to say that the scene speaks for itself, but they apparently felt strongly enough about the scene to move their film's release date up to come before the election.
There is a scene where a depressed Borat stumbles into a synagogue, only to be consoled by a kind worshiper who turns him around. With the worshiper in question, Judith Evans, having passed away before the film's release, her family sought to sue Cohen, under the belief that he'd taken advantage of her. Fortunately, it was revealed that, touched by her thoughtfulness, Cohen actually broke character (in an outtake) to inform Evans  that he was "playing an ignorant character as a means of Holocaust education".
The elephant in the room
The film's shortcomings aren't entirely the result of its lead character's popularity – Cohen has lost none of his talent for letting people (unwittingly) show their true colors. Unfortunately, given the example set by a certain American head of state since 2016, ignorance and bigotry writ large are no longer as shocking as they once were.
All told, Cohen and his team have produced a perfectly serviceable sequel to a comedy classic that doesn't so much tarnish its predecessor as it just exists alongside it. As far as comedy follow-ups go, it honestly could have been a lot worse. In any case, the punchline for the 2020 film is the same as it was in 2006: any context where an imbecile like Borat is less offensive than the so-called leader of the free world is a joke that nobody should have to laugh at.
Watch the trailer here:
Borat 2: Subsequent MovieFilm is now streaming on Amazon Prime Video.