It's the season of giving, and if you're working around a budget but don't want to skip on the yearly gifts for your loved ones, you'd be surprised with what you can purchase for Php 500 and below. We've rounded up some cool gifts that would be highly appreciated:
Face Mask Ear Savers

Looks like we're going to have to wear face masks for a while, and we understand how uncomfortable it gets especially in this humid weather. Save your loved ones from discomfort, especially if they're frontliners, with these face mask ear savers. Each pack comes with five leather straps for Php 149. They come in different colors too!
Jaguar Power Bank

This Jaguar 10,000 mAh Boost Charger boasts functionality and ergonomic design. Weighing just 270 grams, this lightweight power bank charges three times faster compared to other brands. Aside from charging your phone, this power bank can also charge other gadgets like tablets and audio accessories.
Get it for Php 399 here.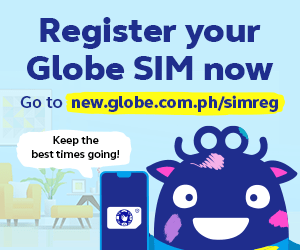 Handcrafted Soy Candle
View this post on Instagram
Why go for air fresheners when you can light a candle and feel zen afterward? Sunshine Kiss' Handcrafted Soy Candles will make any room smell good. They have an assortment of scents like black coffee, citronella, sweet orange, and lavender. You can also get a wood wick for an additional Php 10.
Get it for Php 270 here.
Stressed? Freshen Up Your Home and Find Your Zen With These Aesthetic Scented Candles
Stressed? Freshen Up Your Home and Find Your Zen With These Aesthetic Scented Candles
Meryl Medel | Oct 17, 2020
Wooden Laptop Stand

For the friend or loved one who still complains about a sore neck and shoulders when working from home. Did you know that your gadget should be at eye level to avoid soreness? Help your loved ones save on Salonpas and oils with this wooden stand suitable for 11-14 inch-laptops.
Get it for Php 339 here.
Automatic Alcohol Dispenser
Hygiene is something we shouldn't be lax about during this trying time. This dispenser can hold up to 300mL of alcohol or hand wash, and the best part is, it's automatic. It's perfect for placing by doors at home, your kitchen or bathroom sink, or even cars. The dispenser also comes with a hook for convenient placement around the house.
Get it for Php 259 here.
Kodak Colorplus 200 Film Roll

If you have a friend who enjoys film photography, a roll of film will be highly appreciated! We understand how pricey it gets especially if you want the good ones. Kodak Colorplus 200 is one of the cheapest color negatives you can find on the market and it's a good film roll with warm tones. This film roll has 36 exposures, which is perfect for capturing unforgettable memories during the holiday season.
Get it for Php 385 here.
Bluetooth Speaker

Sometimes, all you need is good music to get the day started or when you need a quick pick me up. But honestly, the best place to listen to music is when you're in the shower. Don't worry about the fear of getting your phone wet; the Audley SonicJam Bluetooth Speaker comes with a handle for easy hanging in the shower. Its Bluetooth range works up to 10 meters!
Get it for Php 499 here.
Wired Earphones with Mic

With days filled with meetings and classes, a pair of good quality earphones with a microphone is essential. The Kaku Dianjing KSC-269 wired earphones come with line control for adjusting between music and calls, noise reduction, and a 360 ° surround stereo perfect for playing games.
Get it for Php 490 here.
AirPods Too Expensive? Here Are Alternative True Wireless Earphones Under Php 4,000
AirPods Too Expensive? Here Are Alternative True Wireless Earphones Under Php 4,000
Meryl Medel | Nov 14, 2019
Got more suggestions for gifts under Php 500? Share with us below!