By this time, you've probably come to terms with the fact that this Christmas isn't going to be anywhere like how we imagined it to be earlier this year. With everything that we've had to give up in 2020, we can't blame you if you're having a hard time feeling the holiday cheer. But thankfully, you don't have to look for the Christmas spirit alone — you could enlist some help from vivo. Here's how the leading global tech company is planning on making the holiday season a little brighter.
Rediscover your passions

Just because we're nearing the end of the year doesn't mean that you're running out of time to pursue your dreams. This year, vivo invited millennials to continue exploring their passions even when stuck at home with the V19 series, and that invitation still stands. Use this time to improve your skills, discover new passions, and work on reaching your full potential — with the right device, doing all this is so much easier.
Connect with loved ones

During this time of year, we'd normally be going from one reunion to another, catching up with friends and extended family members we've barely seen all year. Though this probably isn't happening for most of us, we can still connect with our loved ones through technology. And thanks to vivo's top-of-the-line cameras, you can easily share every special detail with the people who really matter.
The X50 series, for instance, boasts industry-leading gimbal technology that lets you take clear and steady footage — perfect for recording video messages. And the V20 series has a 44MP Eye Autofocus Selfie Camera, which not only lets you take fantastic selfies (even in low light), but also makes you look amazing on video calls. And that's exactly what we all need right now, cause if your friends and family miss you as much as you miss them, they'd probably love to see you in HD.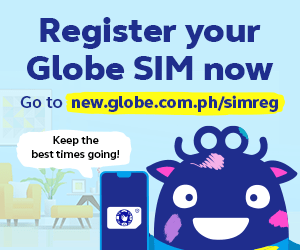 Put your gameface on

Apart from all the holiday shopping and feasting, this time of the year is also when you'd typically put your feet up and let yourself relax as much as you want. And this year shouldn't be an exception. With their incredible specs, vivo's smartphones will let you binge-watch your favorite shows and even play video games for hours without needing to charge. Take the Y30, for instance, which has a 5000mAh Ultra Battery that lets you play all day, so you never lose your momentum.
Top-of-the-line phones at affordable prices

Looking at their amazing features, you'd expect vivo's smartphones to come with steep price tags, but they're actually reasonably priced. Even vivo's flagship phone, the V20 pro (which happens to be the thinnest 5G-capable smartphone in the market) comes at an affordable price, so you don't have to go selling your kidney to get a top-of-the-line device.
There's no better time than now
If you're thinking of getting a vivo phone, now's the perfect time to buy. Why? If you purchase any vivo smartphone from November 16, 2020 to January 11, 2021, you're eligible to win big prizes in vivo's latest campaign.
#vivoSealedWithAWish
vivo will be playing Santa this Christmas by giving away amazing prizes through its #vivoSealedWithAWish campaign. vivo customers can basically submit their Christmas wishlist of three items through a digital Santa mailbox and get a chance to be one of the lucky winners to bring home one of those items. The items on the list should be physical, non-perishable, available in major malls in the Philippines, and worth no more than P10,000. (So yeah, no wishing for world peace.)

Big prizes
Other premium prizes up for grabs include a pair of Bluetooth earphones worth P2499, an air purifier worth P7999, and a brand new Ford EcoSport. 450 winners will get the Bluetooth earphones, while and 900 others will get a premium air purifier. Meanwhile, there will only be one lucky winner of the Ford EcoSport.
How to register
Interested? If you've bought a vivo smartphone within the promo period, head over to https://www.vivoglobal.ph/christmas-promo-campaign/, fill out and submit the form, wait for the confirmation email from vivo, and watch out for the results of the weekly draw dates on November 30; December 7, 14, 21, and 28; and January 4 and 11. All winners from each draw date will be announced via the official vivo Facebook page.
Eligible vivo smartphones include the vivo NEX 3, those under the Y-series (Y20i, Y20i 2021, Y30, Y19, Y11, Y12, Y15, Y17, Y91, Y91c, Y91i, Y95, Y85, Y81, Y81i, Y71, Y53, and the Y53c), the S-Series (S1 and S1 Pro), the V-series (V20, V20 Pro, V20 SE, V19 Neo, V17 Pro, V15 Pro, V15, V11, V11i, V9, V7+, V7, V5s, V5lite, V5 Plus, and V5), and the X50 series (X50 and X50 Pro).
To learn more, visit vivoglobal.ph.
What's on your Christmas wishlist this year?