8 Times Marketing Rivalries Got Down and Dirty

By 8List


It's a dog-eat-dog world out there, and it isn't really surprising when companies and brands get their metaphorical hands dirty to make sure their messages get to us, the all-powerful consumers. Sure, some countries have laws that restrict ads from throwing punches below the belt—but that never stopped anyone from trying. What's wrong, after all, with a little healthy competition?
With the recent launch of another commercial taking a potshot at one of its main competitors, let's take a look at some of the best and most entertaining marketing rivalries of our age.
8. DHL punks everyone else
You could almost smell a law suit brewing here. One of the most original dirty trick ideas ever: Paying your competitor to carry your superiority claim. Brilliant but not much less underhanded that the FedEx trucks.
7. Audi vs. BMW
Sometimes competition can get so heated that billboards start talking to each other. This is one clear case of nearly relentless one-upmanship. Betcha Audi will think twice about starting another billboard war. #gamesetmatch
6. Pepsi vs. Coke
Has there ever been a rivalry more entertaining than Pepsi vs. Coke? You gotta hand it to these companies for staying such good sports about it over the decades.
5. Nike vs. adidas
Throw in Puma, and these brands define what it means to bring out the best in each other. Also, how can anyone forget that time Nike designer Jason Petrie called out Derrick Rose for his ACL injury in 2012, only to have Adidas turn his comments into an entire marketing campaign?
4. Microsoft takes on Apple and Samsung
Kudos for poking fun without being insulting. This round definitely went to Microsoft.
3. Samsung takes shots at Apple
Not too subtle that you would have missed it, but not too heavy handed that it made you roll your eyes or take up arms. There's no propaganda like the truth.
2. Burger King vs. McDonald's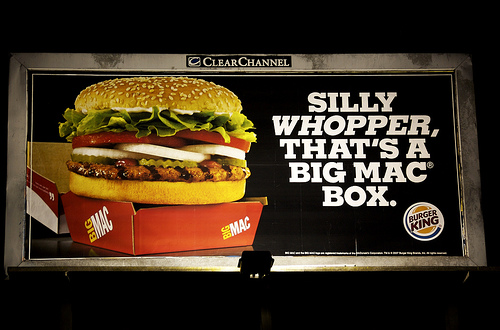 We may not notice it much in the Philippines, but the McDonald's-Burger King rivalry has been going on for years. From bragging about whose is bigger…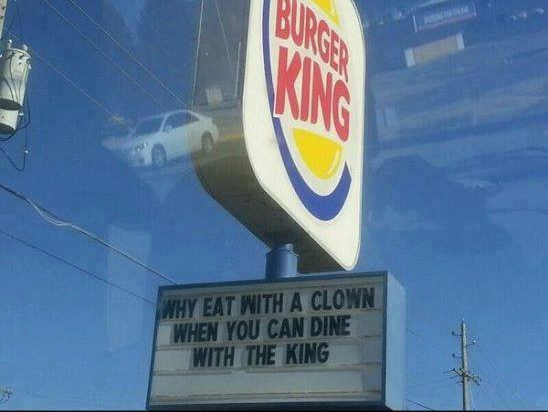 …to talking smack…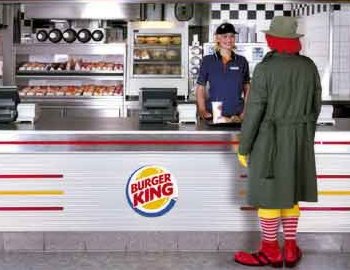 …and hinting at forbidden, uh, desires, nothing is sacred between these two. Let's just be glad they keep each other on edge.
1. Mercedes and Porsche congratulate BMW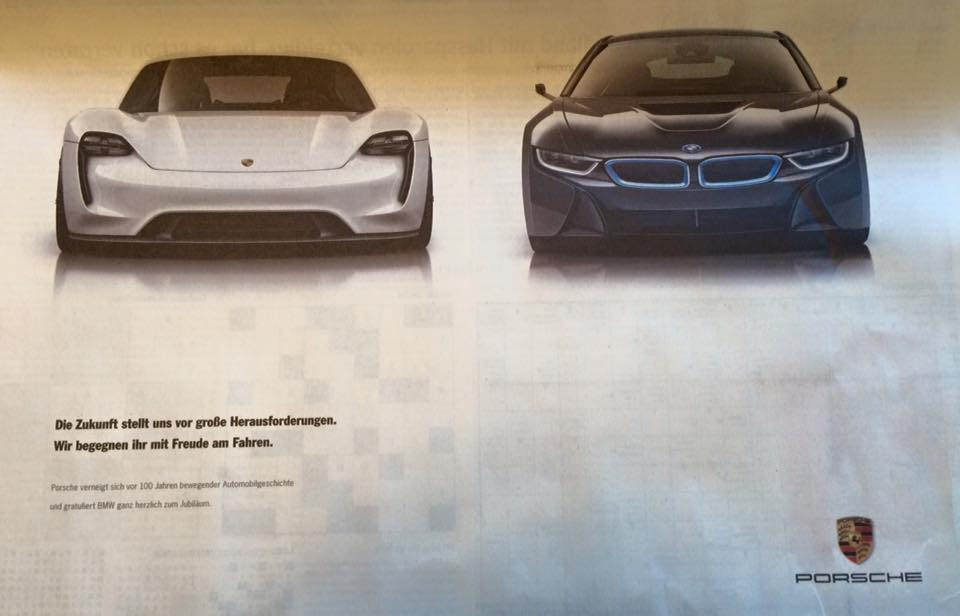 In more recent developments, BMW celebrated its centennial last month, and the ads celebrating the occasion have been nothing short of surprising. Mercedes took out an ad that pays tribute to the iconic BMW grill, adding a cheeky greeting that said, "Thanks for 100 years of competition. The previous 30 years were a bit boring,"—clearly a jab at Mercedes being the older of the companies.
Not to be outdone, Porsche also took out a large ad in the paper for BMW, saying "The future presents us with great challenges. We face them with sheer driving pleasure. Porsche bows to 100 years of moving automobile history and wholeheartedly congratulates BMW on this jubilee."
Way to keep it classy, you guys.
Know any other awesome ads between rivals? Share away in the comments below!