ARMY! Here are the BTS and BT21 Merchandise Locally Available Onhand
Dec 19, 2019 &nbsp • &nbsp Meryl Medel
Hey, AAAAAAAAAARMYYYYYYYYYY! (Did you hear that in the members' voice?) It's been three long years since BTS last graced the Philippines with their presence, and unfortunately, we just have to make do with online content  and merchandise. With just a wifi connection and a smartphone, you can access so much BTS content from live streams to fancams that it kind of gets overwhelming. But what about the official merchandise?
Earlier this year, BigHit migrated their online shop to the newly launched Weply, the company's official merch store accessible only via its smartphone app. Their shipping fees are considerably cheaper than other stores like Amazon, Interpark, or Ktown4u, but it's still quite pricey.
Of course, there are some fans who also double as online resellers handling  group orders to cut back on the international shipping fees, but in exchange, you have to wait for long periods of time ranging from weeks to months. And sometimes, you just want that instant gratification and hold that piece of BTS merch in your hands. As soon as possible.
So we've compiled a list of the readily available official merchandise you can get immediately here in the Philippines. Check them out below.
BTS x Mattel Dolls
PHP 899.75 — PHP 3,999.75
Just a week ago, Toy Kingdom announced that they finally brought the mini BTS dolls to us! These cute little chibi versions of our favorites are the perfect gifts for your fellow ARMYs. Or a gift to yourself! If you're looking for bigger versions of the septet, you can get the Fashion Dolls or the Prestige Dolls.
Shop at various Toy Kingdom branches or through Toy Kingdom's Lazada or Toys "R" Us's Lazada.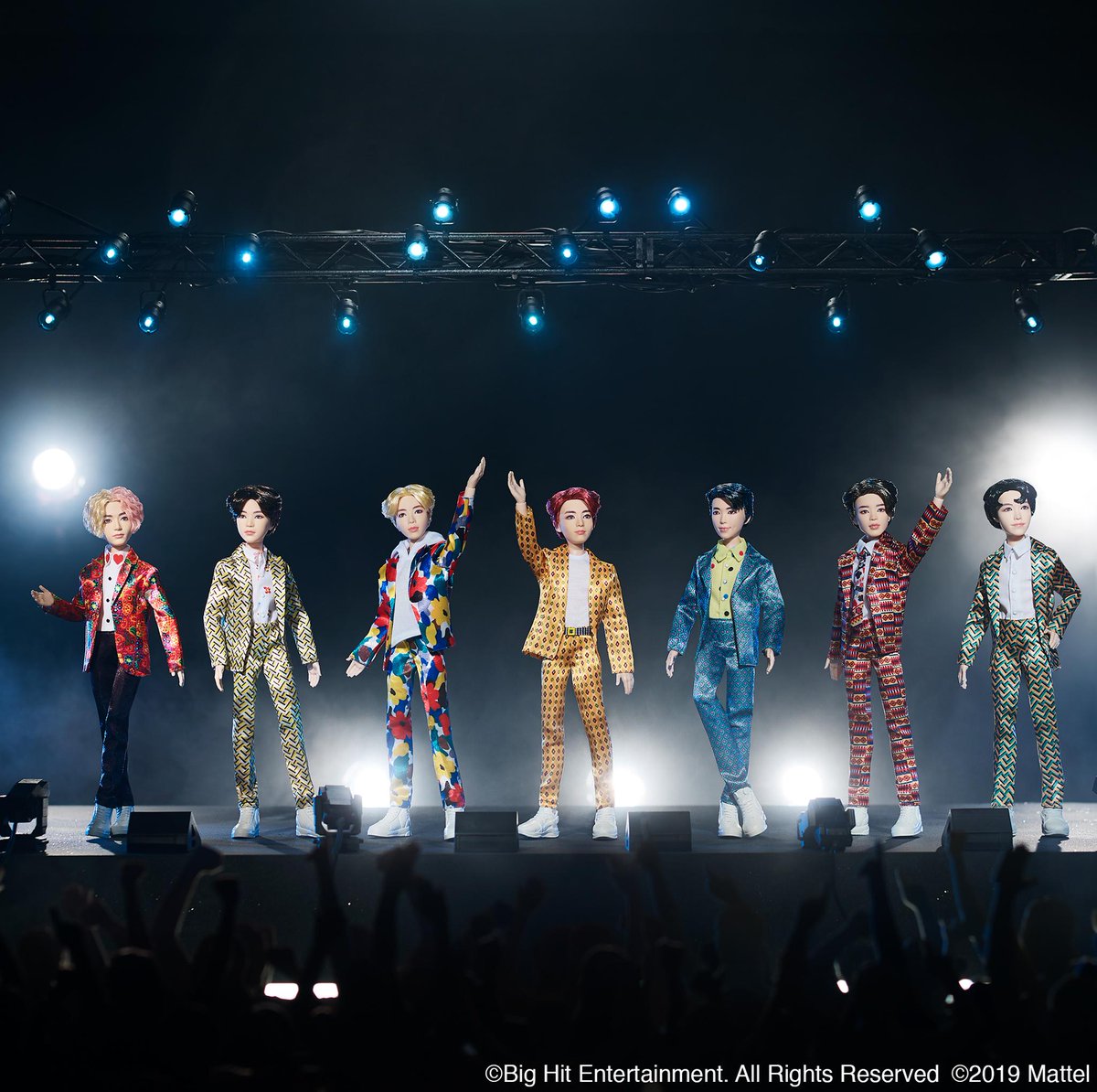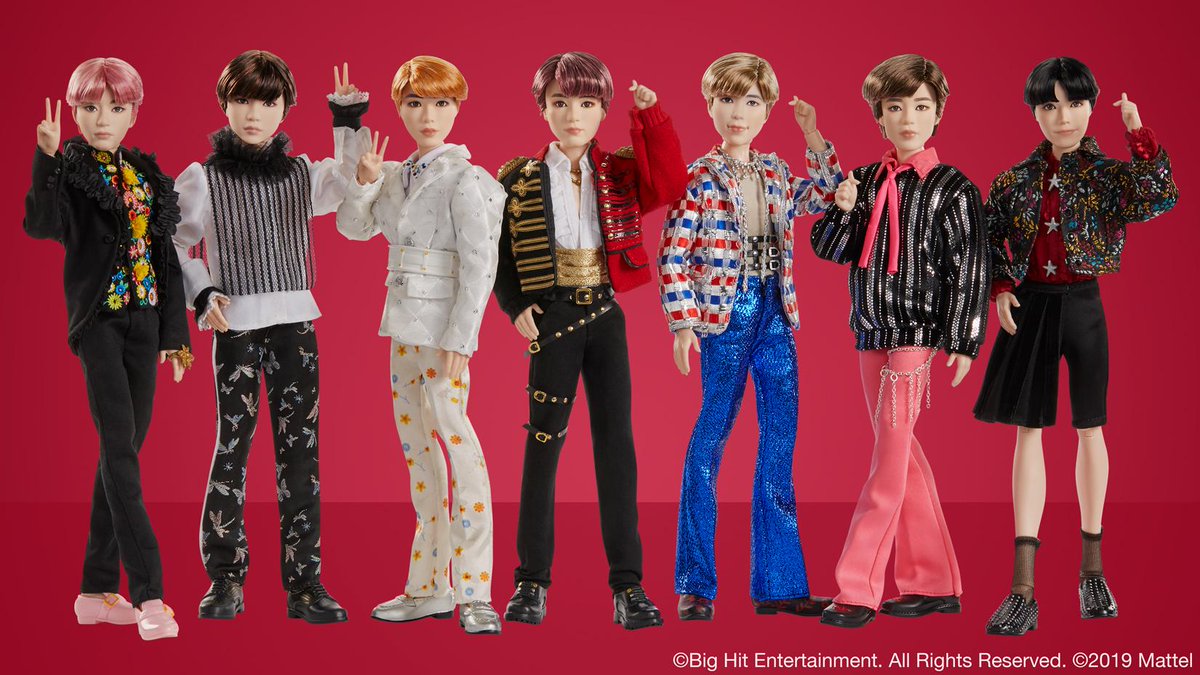 BTS x Funko Pop
PHP 595.00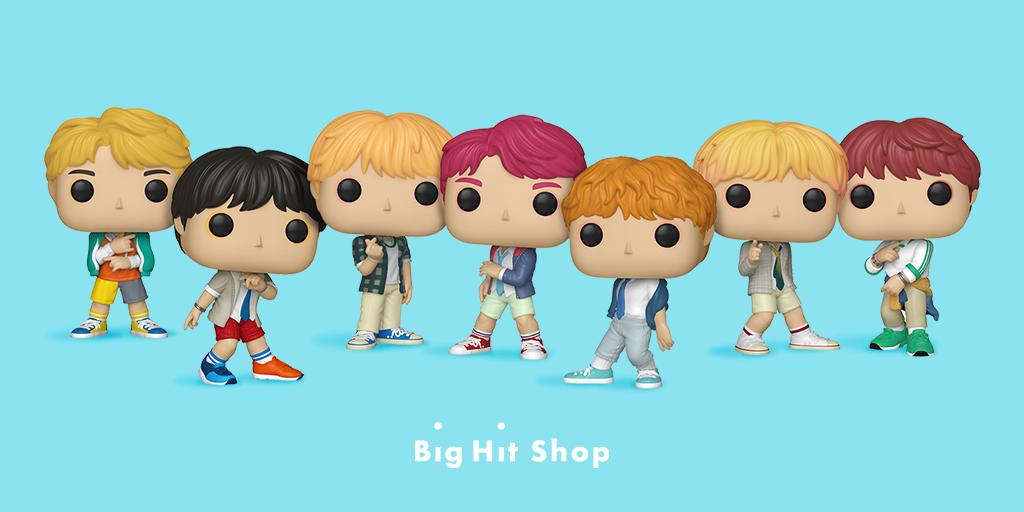 These bobble heads are one of those items that every collector must have. And of course, Funko brought the world's biggest boy band into the Pop vinyl universe. It's like the mini dolls: chibi versions of the members but more stylized and exaggerated. But still absolutely adorable!
Shop at various Filbar's branches or at Big Boys Toy Store in Greenhills.
BTS x UNO
PHP 399.75
When the members first played UNO onscreen on their variety show Run BTS!, they probably didn't think they would eventually play UNO using cards with their faces on it. And yet here they are . . . Play the classic card game with a Bangtan twist! When you play the "Dancing Wild" card, the next player has to perform a BTS dance routine or draw three additional cards. Their choreography is often so challenging . . . Help.
Shop at various National Bookstore branches or through their website.
BTS x VT Cosmetics
PHP 395.00 — PHP 1,980.00
These cosmetics collections are just the tools you need to achieve that ultimate K-beauty look. There's a collection for every look you might want: Pop Art Culture when you want to stand out, Glorious Gloria for when you want that extra glam, Born Natural for when you want that everyday look, and many more. They even have a collaboration with the members' BT21 characters!
Shop at the VT Cosmetics Pop Up Store at Glorietta or through BeautyMNL.
BTS x Mediheal
PHP 899.00
https://www.youtube.com/watch?v=x6R8TzxDstY
Another K-beauty brand, Mediheal is a sheet mask brand that focuses on beauty science to allow their customers to reach their full beauty potential. And when they collaborate with worldwide superstar BTS, everyone would want to experience some of that beauty science. When the members tell you "Love me, love Mediheal," wouldn't you also want to click add to cart immediately?
Shop at various Watsons branches, through their website, or through BeautyMNL.
BT21 and LINE FRIENDS
Prices vary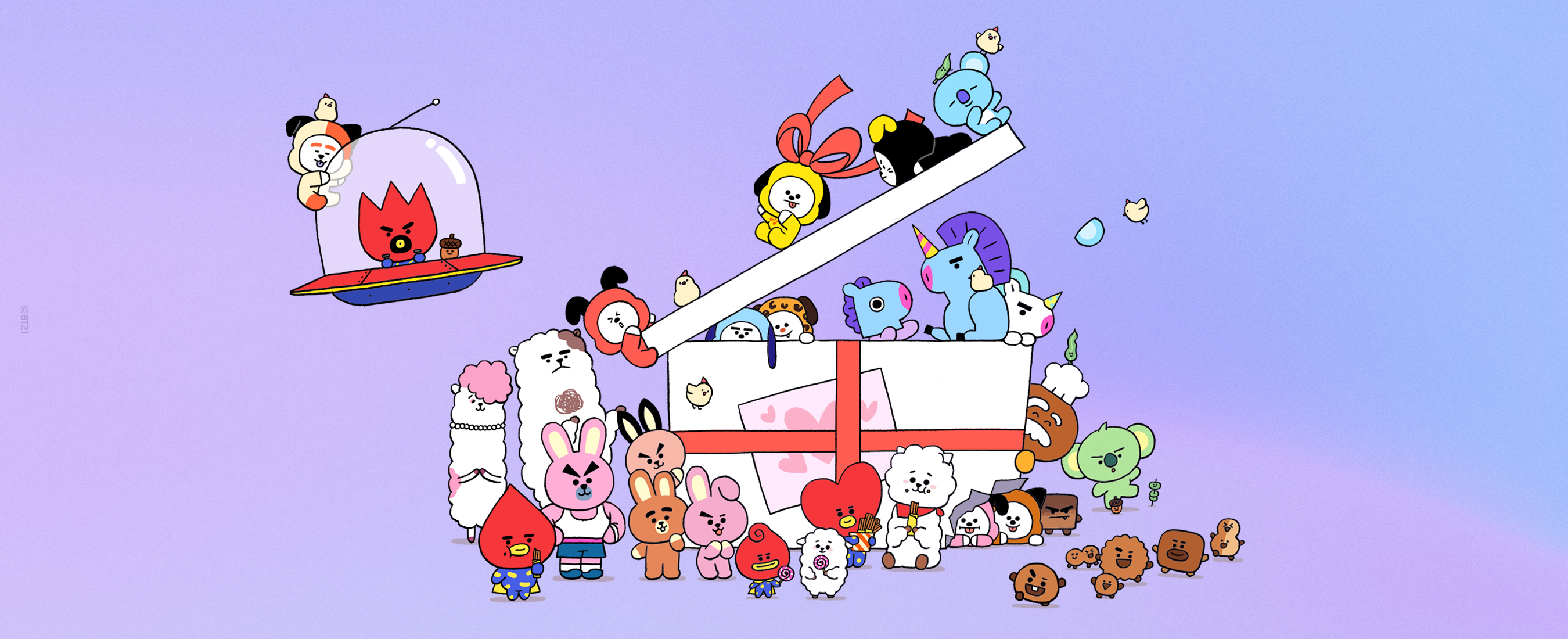 BT21 is simply cuteness overload. BTS and LINE FRIENDS collaborated to create animated characters where the members participated actively from drawing sketches to creating the characters' stories. Instead of simply creating avatars of the artists, they created new adorable characters that are now loved by the whole world, giving birth to a whole franchise of its own. Even these animated characters probably have nearly as much collaborations as BTS, can you believe that?
Shop at their first branch at Robinsons Place Manila or at their pop up store at Robinsons Galleria. A second branch will open soon at Ayala Malls Manila Bay. Check out their products at the LINE FRIENDS website.
BT21 x Uniqlo UT
PHP 590.00
https://www.instagram.com/uniqlophofficial/p/By1oRxSg7G5/
A collaboration between your go-to basic clothing shop and the adorable animated characters of BT21? Sign us up! Uniqlo UT released 12 designs featuring the BT21 characters and ARMYs all over the country snatched up all the stocks that it was sold out immediately within days. Well, nothing new.
Shop at various Uniqlo branches or through their website.
BT21 x VICE Cosmetics
PHP 175.00 — PHP 395.00
https://www.youtube.com/watch?v=6KklQJZJsMk
Homegrown local brand VICE surprised us all last October when they suddenly announced a collaboration with our favorite plushies. The collection features a 12-pan eyeshadow palette, four blush and highlighter duos, four lip and cheek tints, and four velvet liquid lipsticks.
Shop at various VICE branches or through their website.
Which merch are you adding to cart, ARMY? Or are you going to be patient and wait for your shipment from Weply? Tell us below!