Filipino ARMYs, rejoice! The BTS x McDonald's Meal has finally landed on our shores. It will be available in McDonald's stores nationwide for dine-in, take-out, and drive-thru starting Friday, June 18. The collab with the septet (RM, Jin, SUGA, j-hope, Jimin, V, and Jung Kook) was first announced in mid-April with a "menu tour" that gradually became available globally in 50 countries. Since the BTS Meal comes a few days after the global pop icons' 8th anniversary, feel free to dub this as the *unofficial* post-BTS Festa meal (I know I will).
But aside from the regular order, did you know you could also get discounts on the meal and delivery fees plus a free upsize? Check out how!
Behold, the BTS Meal

What should you expect to get from this highly-anticipated collab? None other than the supergroup's signature order, of course. For Php 260, the BTS Meal includes medium World Famous Fries, medium Coca-Cola, and the main star, 10-piece Chicken McNuggets with Sweet Chili and Cajun dipping sauces inspired by popular recipes from McDonald's South Korea. And if you're wondering, yes, you'll get all that goodness in one BTS x McDonald's packaging!
LOOK: A Sneak Peek at the BTS Pop-Up Store at SM Megamall
LOOK: A Sneak Peek at the BTS Pop-Up Store at SM Megamall
Cristina Morales | May 28, 2021
Here are the exciting promos and deals you can expect in the following weeks:
McDonald's App Weekly Deals
Tipid tips: Download the
McDonald's App
* and snag weekly deals when you order the BTS Meal via Front Counter and Drive-Thru transactions. Promos will last from June 21 to July 9. Want a glimpse of a weekly deal? Order the BTS Meal on June 21-25 and you'll get Php 10 off the entire meal.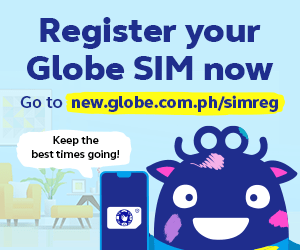 Get PHP 7 delivery fee
Order your BTS meal through the McDelivery App (different from the McDonald's App) from June 25 – 27 and enjoy a delivery fee of only Php 7.** This promo is only for orders Php 350 and up.
Free upsize for you, ARMY!
ARMY, you might want to order your BTS Meal again next week. From June 21 to 27, McDonald's will be having a
Lucky Ride Promo
. Order the meal
via drive-thru
to get a FREE upgrade from Medium to Large Fries and Coke! All you have to do is
show off your merch featuring the BTS bias of the day
, and get your free upgrade. But you can't just show off 
any 
merch, here are the
complete guidelines
:
Merch should contain the face of the BTS bias of the day
Only physical merch is allowed
Digital photos/merch is NOT allowed
BT21 and TinyTan merch are NOT allowed
Funko pops, cartoons, and figurines are NOT allowed
Cartoon drawings are NOT allowed
You can show off your photocards, shirts, mugs, image pickets, standees, etc.
Here's the BTS member of the day lineup:
June 21: RM
June 22: Jin
June 23: Suga
June 24: J-Hope
June 25: Jimin
June 26: V
June 27: Jungkook
Aside from the exciting deals and discounts in the coming weeks, last June 19 McDonald's and BTS also released 'Behind The Sauce,' a behind-the-scenes video of the boys from the shoot of their BTS Meal ad. Check it out here.
How to order your BTS Meal
Get the #BTSMealPH delivered straight to your doorstep from June 18 onwards, with McDelivery and our multiple delivery partners! Borahae! 💜

The #BTSMeal will be available via McDelivery, Drive-Thru and at our Front Counters for Dine-In and Take Out. pic.twitter.com/TvaJpdWHjW

— McDo Philippines (@McDo_PH) June 16, 2021
Don't worry, ARMY, you'll get a chance to taste Bangtan's signature order even without lining up in-store. The BTS Meal is available for online delivery starting June 18 through different apps: McDelivery, GrabFood, Pick A Roo, and foodpanda. However, these delivery apps have an implemented maximum order limit so delivery time may vary depending on your area.
M Safe doubles down on health protocol measures
Ready to order your new McDonald's favorites? 💜 Because your safety is our top priority, here are important reminders when getting your #BTSMealPH at our stores. pic.twitter.com/ft8aIhjAWd

— McDo Philippines (@McDo_PH) June 17, 2021
We're sure you've seen videos of McDonald's stores in other countries where counters were crowded with delivery riders ordering the meal. Well, McDonald's Philippines made sure that breach of health protocols in the middle of a pandemic won't be happening here. Here are some measures local McDonald's stores will be implementing to make sure everything is in order:
No masks and face shields, no entry
Filling out health declaration forms is required
There will be a queuing system with strict social distancing measures
Marshalls will be assigned to direct smooth flow for drive-thru and delivery options
In addition to these measures, McDo Philippines has also reached out to local government units and barangays for aid on crowd control and facilitating traffic. You don't need to worry about the influx of people, McDonald's comes prepared!
BTS paints the town purple
Days leading up to the BTS Meal launch has been nothing short of exciting. For starters, McDonald's started an internal contest for McDonald's employees to show off their love and excitement for the collab through a TikTok dance challenge. You can watch the crew's amazing dance moves through the hashtags #McDoCrewDanceChallenge and #McDoIPurpleYou on TikTok.
Borahae to all the frontliners who continue to light up our world! 💜 pic.twitter.com/D58U6X6F9J

— McDo Philippines (@McDo_PH) June 16, 2021
To kick off the launch, on June 16, McDonald's gave a first taste of the much-awaited offering to healthcare workers. Through McDonald's Kindness Kitchen, over 2,000 BTS Meals were distributed to select hospitals and vaccination hubs. Customers, on the other hand, also got the opportunity to secure limited slots from the McDonald's App to purchase the BTS Meal, a day ahead of the official launch.
mcdo katip is where i get picked up for work and i decided to go in when i saw purple balloons and wow they're ready! they are even playing BTS songs as we speak. gurl im so kilig pls #BTSXMcD #BTSMeal pic.twitter.com/Tm9XRunavf

— A⁷ (@lagelimolala) June 16, 2021
It's going to be a BTS world for us for the next couple of weeks (yay!) as McDonald's stores get decked in purple.  Purple balloons, shiny purple streamers, and even glowing in purple LED lights at night. Starting June 21, some stores will be putting up a mini BTS x McDo photo booth so you get to enjoy your experience better.
BTS x McDonald's merch
Want to cop these? Get them while they're hot on Weverse! https://t.co/pZwHYIIlT8 #BTSMeal #BTSMealPH pic.twitter.com/bnWnuODrdD

— McDo Philippines (@McDo_PH) June 17, 2021
Can't have enough of the BTS x McDonald's collab? Cop some limited edition merch to commemorate it! The first batch of BTS x McDonald's merch dropped last May 27. While it's mostly sold out now, you can still check it out on the WeVerse Shop app.
The latest and second batch of merch was made available for preorder on the app on June 17, Thursday morning. It includes two collections: the bright graphic of the Melting Collection and the Saucy Collection with personalized designs by BTS members. There's an assortment of shirts, hoodies, sweats, socks, slides, stationary sets, travel sets, PJs, and more. Download the WeVerse Shop app and take your pick!
ARMY! Here Are 8 BTS Merch Items That Any Tita-At-Heart Fan Would Love
ARMY! Here Are 8 BTS Merch Items That Any Tita-At-Heart Fan Would Love
Meryl Medel | May 17, 2021
Check us out on Facebook and Instagram and be the first to know about the latest news and coolest trends!   
*Exclusive discounts from the McDonald's App are only redeemable via Drive Thru, Take-Out, and Dine In.
**Terms and Conditions apply