If you're on the lookout for, uhm, creative accommodations when you travel with bae, then why not take it to another level by going to these imaginative love hotels in Japan, South Korea and United States!
Hello Kitty Bondage
Who knew Hello Kitty could be re-imagined as a love hotel—a bondage theme, no less. This is located at Hotel Adonis in Osaka, Japan. Look at those hanging leash above—just imagine all the things you and bae can do with them.
Oh, and yes—childhood ruined.
Ramen Lovers
Called the Ramen Room (what else?) at the Cozy Pension Hotel in Seoul, this ramen-themed hotel will spice up (get it?) your nights with bae. Because nothing beats a cup of shin ramyun wherever, whenever.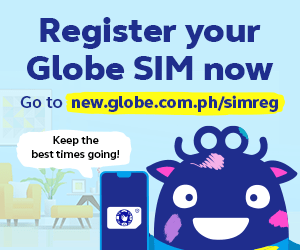 Chezlee Pension
This "ancient royalty" themed hotel will definitely make bae feel like a queen (or king) even for a short time. This one is aptly called the Ancient Royalty Hotel  and is located at Tongyeong, South Korea.
Medieval Room
If you're into kinky medieval theme, then Don Q Inn's in Dodgeville at Wisconsin, United States is for you.
Hotel Rochelle
Hotel Rochelle in Tokyo is the place to fulfill your BDSM fantasies. Just look at those kinky equipment at you and bae's disposal. And that red lighting is straight out of Rocky Horror Picture Show.
Towers Hotel
You know you've watched enough JAV (don't be coy) if you know the context behind this train themed-hotel in Tower's Hotel in Osaka.
Hotel Public Jam
The Hotel Public Jam in Osaka offers you the chance to do it in the car without getting caught. But aside from cars, this hotel also has mini-carousels, if that's your thing, or a bed with a ship theme if you want to, ahem, rock the boat.
Keibajo Us
If you and bae are in the mood for a teacher-student role play, then this is the place to fulfill that fantasy—a classroom-themed hotel in Niigata, Japan! But if that bores you too much, then here's the good news: they also have a hospital and prison-themed rooms!
Know other thematic love hotels? Share them below!