When Price Matters:


8 Steak Places
Worth Every Peso


by Tim Henares

As a person who has tried out a lot of different steaks, it falls upon me to take you on an imaginary food trip through some of the better steaks I've had, in various price ranges. Sometimes, we're willing to splurge. Sometimes, we just want to taste a steak in the worst way possible.
Well, this list has you covered! Here now are some of the best steaks you can experience within their respective price ranges!
8. Slice n Dice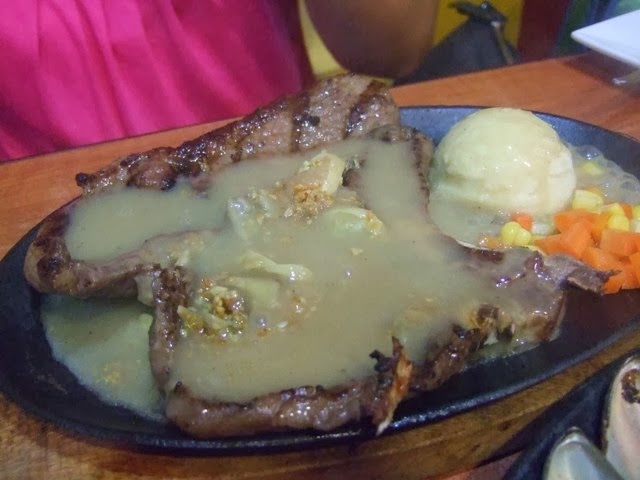 via ericjazfoodies.blogspot.com
Locate the branch nearest you here | Facebook
Pro tip: Get the Porterhouse Ala Pobre (P249).
Anything cheaper than this and you will be sure to be disappointed. While the 99-peso steaks are available, I recommend you stay away from those and start with the 249-peso porterhouse. If you're willing to toss in a bit more, have a go at their cheesy garlic mussels, which is the only reason why I ever liked Slice n Dice in the first place.
You really get what you pay for, but this is the cheapest steak you can have that's worth a damn.
7. Mad Mark's Creamery & Good Eats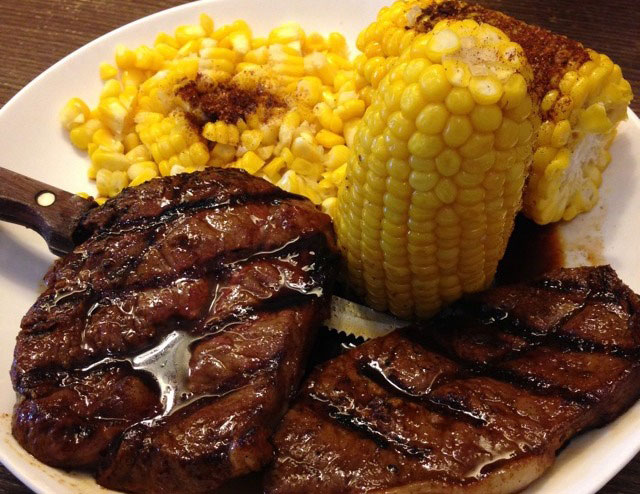 via looloo.com
Locate the branch nearest you here | Facebook
Pro tip: Get their Signature Steak (P315).
This is a no-frills but tasty steak that put Mad Mark's on the map. It comes with two side dishes of your choice, your choice of sauce, and is actually big enough to share. Not bad for 315 pesos, right?
6. House of Minis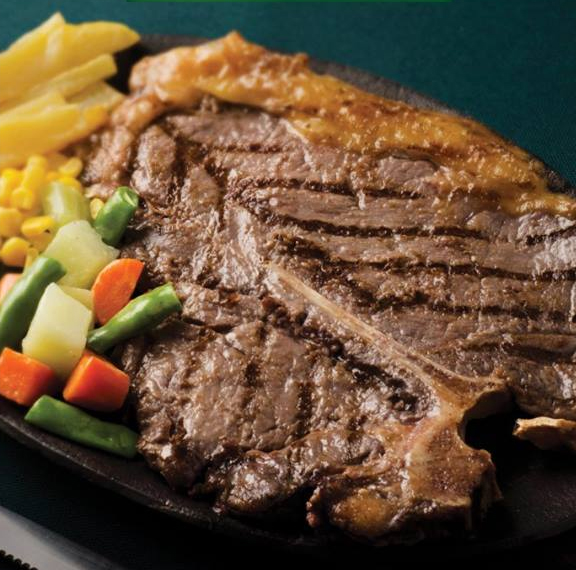 via facebook.com/sgshouseofminis
Locate the branch nearest you here | Facebook
Pro tip: Get the Porterhouse Regular (P350).
There are multiple branches of House of Minis, and not all of them feature the same prices. That being said, the one at the Glorietta 4 Food Court is the most affordable of the lot. Within its price range of under 500 pesos, House of Minis is undisputedly the best in its class for me, but I am willing to be corrected if anyone can show me a better, tastier steak for under 500 bucks. Make sure the gravy is separate from the rest of the steak, and savor the tasty fat for last.
5. Tender Bob's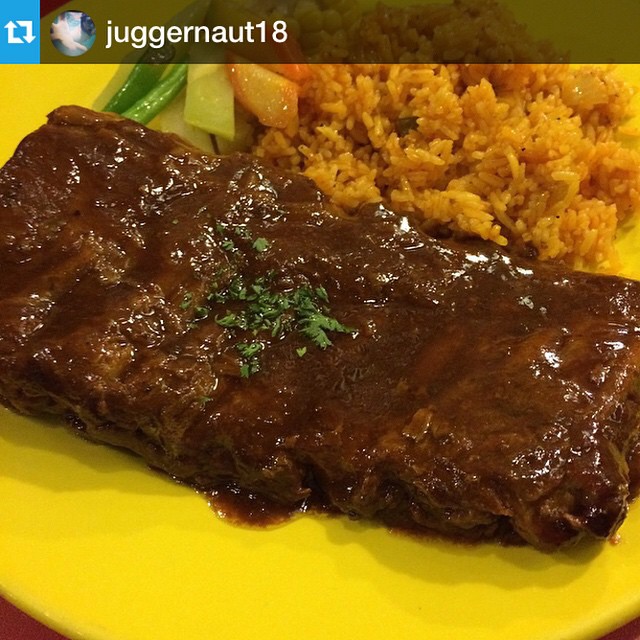 via facebook.com/TenderBobs
Locate the branch nearest you here | Facebook | Website
Pro tip: Get the Local Starving Ribeye Steak (P689) or the USDA Prime Starving Ribeye Steak (P1,419).
When it comes to mid range prices, Tender Bob's is king because they serve both local and USDA Prime steaks, and the price difference is noticeable–as is the quality of the meat. I've actually tried having two steaks before in one sitting; just the smallest ribeye from the local and the USDA prime menu, and while the Batangus beef was definitely good and worth its price, the USDA Prime steak was head over heels better, more tender and much tastier.
Also enjoy the Loaded Potato Skins if you have room for it.
4. Prime 101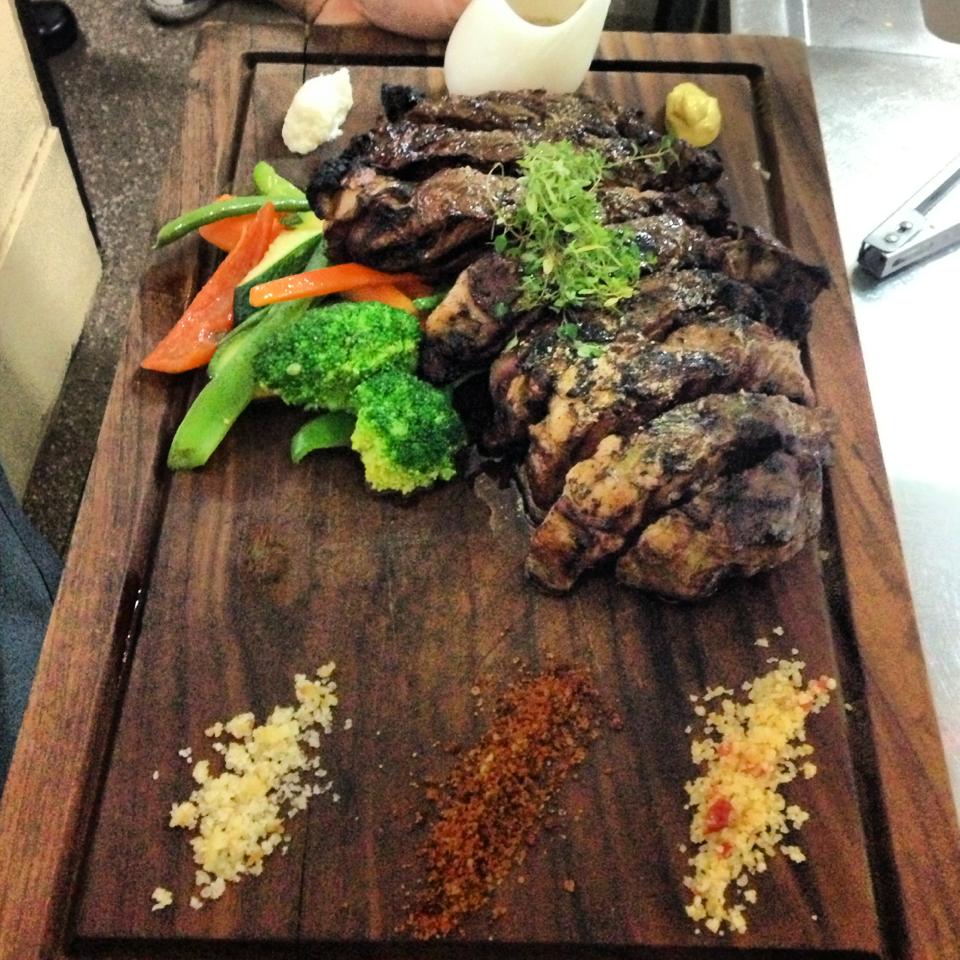 via facebook.com/Prime101
2226 Chino Roces Street, San Lorenzo, Makati City
02 720 8674 | Facebook
Open everyday from 11am to 2pm then 5:30pm to 11:30pm
Pro tip: Get the US Prime Ribeye, 500 grams (P2,300).
Prime 101 is a very strange place, indeed. If you don't believe me, go there yourself and find out how well a furniture showroom goes with a steak place. And while it also sells some of the most expensive steaks you can possibly find, it has most likely the best rib eye steak in the lower end of the high end, if you get what I mean. At P2,300, their Prime Rib Eye is tasty, and the marbling is divine. From this point on, we go pricier and pricier, and these are the best in class each step of the way!
3. Hai Chix and Steaks
via facebook.com/haichixandsteaks
Ortigas Home Depot, Dona Julia Vargas Avenue, Ugong, Pasig City | (02) 661 7695
Open everyday from 11am to 2pm then 5:30pm to 11pm
Second Floor, 6 Missouri Street, Greenhills, San Juan City | (02) 696 3358
Open everyday from 10am to 2pm then 5:30pm to 9pm
Facebook
Pro tip: Get the US Angus Porterhouse (P3,250).
Hai Chix is my personal favorite steak in any price range if only for one fact: they make sure that the fat is deep fried and placed on top of the steak, and they serve you rice that is fried in what your steak was cooked on, resulting in the tastiest rice not called "talangka rice." They also have heavenly buttered garlic shrimps as the perfect appetizer on top of all this. And yes, please remember that the US Angus Porterhouse Steak is meant to be shared by three people.
2. Mamou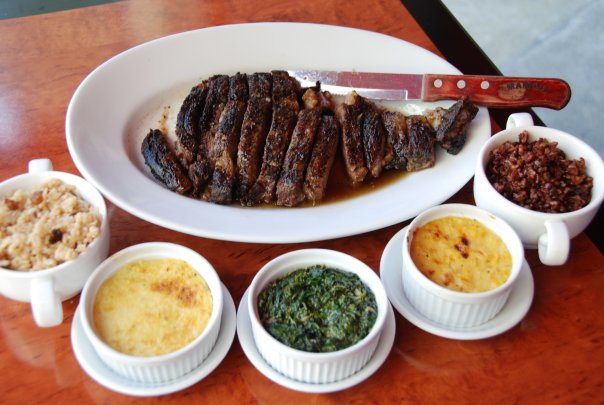 via facebook.com/mamouahomekitchen
Ground Floor, Serendra, Bonifacio Global City, Taguig City | (02) 246 9069 ext:311
Open on the weekdays from 12nn to 3pm then 6pm to 10pm | weekends from 11am to 3pm then 6pm to 10pm
Ground Floor, Power Plant Mall, Rockwell, Makati City | (02) 822 6218, 0917 806 2668
Open everyday from 12nn to 3pm then 6pm to 10pm
Facebook
Pro tip: Get the Twin Dry Aged USDA Prime Grade Bone-In Ribeye Steak (P3990).
This is the steak that is sinful and it knows it. Not only does it have the deep-fried fat Hai Chix and Steaks does (it's rumored that a former Mamou Chef started Hai Chix), it also features an elevated dish so that you have easy access to the steak's juices. This is a masterpiece of a steak and you have to go for a special kind of meat to beat this. Within the realm of USDA-grade steaks, Mamou is king of the mountain.
1. House of Wagyu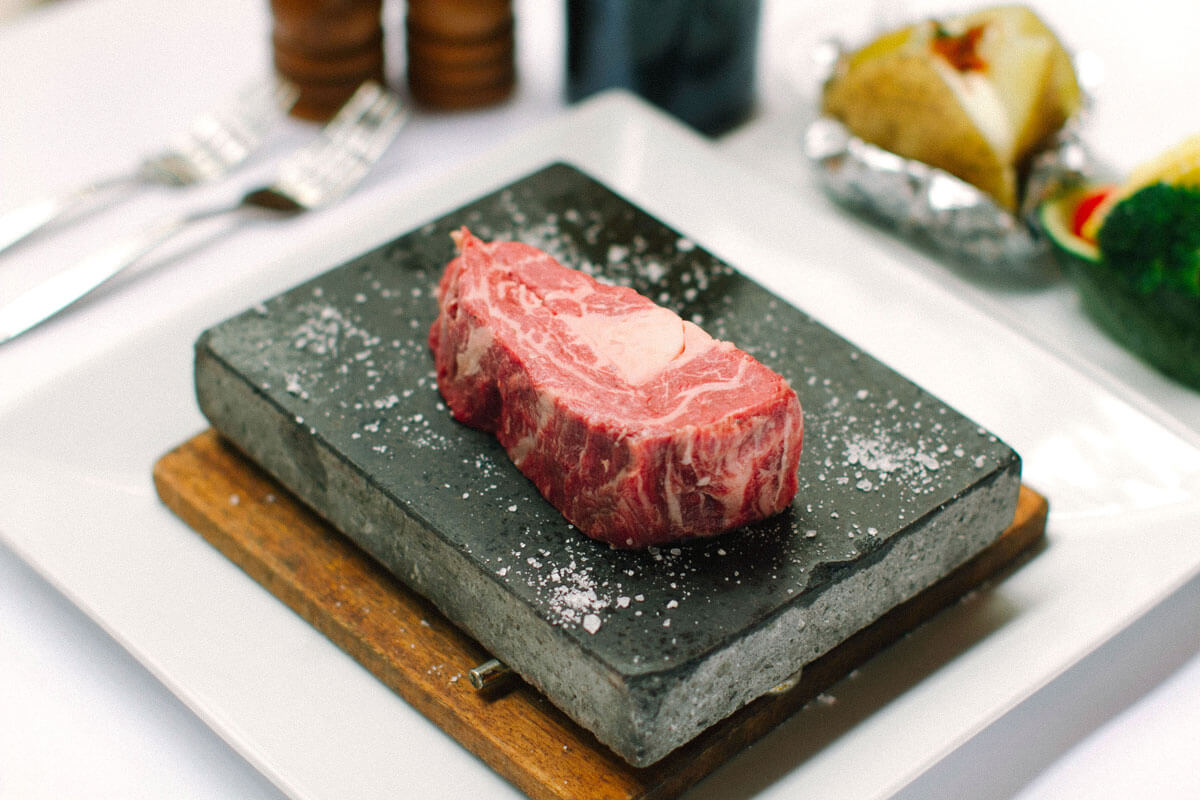 via looloo.com
Locate the branch nearest you here | Facebook
Pro tip: Get the House of Wagyu Rib Eye Grade 12 for 2 (P7,500).
This is the creme dela creme of steaks. Wagyu is of course "soft after" for being arguably the best quality of beef money can buy not named "Kobe." Words cannot do this steak justice, especially when you realize that they only use salt and pepper as seasoning and nothing else.
By the way, Wolfgang's Steakhouse recently opened in Resorts World. You might want to check that out, because while I have yet to try it, there have been lots of rave reviews about them. Expect their steaks to be in the price range of Mamou and House of Wagyu.
Got any pocket-friendly steak recommendations? Share your tips in the comments below!