Mother's Day is just around the corner and if you're panicking because you don't have the perfect gift yet, relax. We got you! We've rounded up eight wallet-friendly Mother's Day gifts you can purchase online. We made sure every item is useful and serves a purpose so your hard-earned money doesn't go to waste. Check it out below!
Smart Touch Heating Coaster

And speaking of just the right temperature, this heating coaster will make sure your Mom won't be drinking lukewarm coffee even when she's busy. The Smart Touch Heating Coaster from Uraliffe (P698) can keep drinks warm for up to eight hours.
This Heating Coaster Could Keep Your Coffee Warm For Hours + Other Cool Finds for Coffee Lovers
This Heating Coaster Could Keep Your Coffee Warm For Hours + Other Cool Finds for Coffee Lovers
Meryl Medel | Jan 29, 2021
Stylish bags
View this post on Instagram
View this post on Instagram
When it comes to moms, you can never go wrong with gifting them pretty bags. The bamboo weave Vern bag from Coco x Fifi is only P960 comes in black and tan colorways while VxG Leather Co's leather bag catalog starts at P959.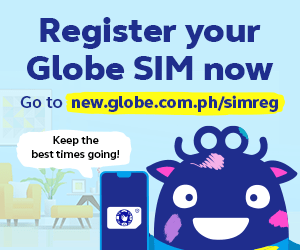 Electric coffee grinder

It's about time your mom owned an electric coffee grinder! Sonifer's Electric Grinder (P678) is not only affordable, but it has multiple uses too. It can grind 50g of fresh coffee and other dry ingredients as well such as nuts, seasoning, and grain. This electric grinder is also portable so your mom can bring it to her office or even to out-of-town trips.
Scented candles
View this post on Instagram
View this post on Instagram
There are a lot of scented candles you can purchase online these days. They've got the prettiest designs and the most relaxing scents perfect for helping mom get rid of her stress at home. Doma Essence candles (P250) are organic, vegan, with reusable jars, and Sunny Label's candles (P550) are infused with natural oils and put in bright-colored jars. You can even get mom a scented candle that smells like her favorite Pinoy dessert.
Stylish glass cups
View this post on Instagram
View this post on Instagram
Feels Like Home's Nordic Mountain Glass Cup (P550) would look pretty on your Mom's WFH desk. The glass cup rests on a removable wooden bottom that resembles mountains. If your mom loves all things floral, Harper and Harlow's flower print glass cups (P380) are the way to go. Want to level up? Get her double-walled glasses that will keep her drinks at just the right temperature.
Vacuum Cleaner

Vacuum cleaners are life changers. Sweeping the floor is tiring and can sometimes strain your back (ask your mom). You can make your mom's life easier from now on with a budget vacuum cleaner or even robot floor vacuum cleaners. The Deerma Black DX115C (P1,349) will suck the dust out of your home. You can even use different attachments so you can vacuum couches and windows.
Maybe you have an even tighter budget. You can still give her mini vacuum cleaners to help clean her WFH desk and tables in the house.
A handmade, knitted creation
View this post on Instagram
What spells heartwarming and tipid more than a DIY gift? Don't be afraid to learn a new hobby in one day and start knitting/crocheting away for your mom. It doesn't have to be a super long scarf right away, you can start small with bucket hats and pretty coasters. We guarantee your mom will love it, plus, she'll be so proud of you too. A starter kit for knitting will only cost you P500! And if you feel like you can't do it, get crochet/knit inspo from these local shops.
Cosmetic rack
For moms who love experimenting with skincare, this is the perfect gift. Give her vanity desk or bathroom space a makeover with this pretty Rosegold Frame Rack (P1,150). You can get it in two or three tiers. The Pennyworth Shop also has other cosmetic rack designs you might want to check out.
Check us out on Facebook and Instagram and be the first to know about the latest news and coolest trends!