Mondays are now a bit more bearable, thanks to the perfect nightcap that is Business Proposal.
A series based on a popular webtoon of the same title, it follows an uptight but surprisingly romantic chaebol Kang Tae-mu (Ahn Hyo-seop), who falls for the bright and hardworking Shin Ha-ri (Kim Se-jeong) after a slew of mistaken identity hijinks.
Tae-mu's secretary Cha Sung-hoon (Kim Min-kyu) and Ha-ri's bff Jin Young-seo (Seol In-ah) also get their own love storyline because we all know two couples are better than one in K-romantic comedies.
As one of South Korea's (and the rest of the world's) most buzz-worthy K-dramas at the moment, Business Proposal has got viewers drawn not just to the story, but also to the actors playing each character with—what fans of the webtoon would call—justice.
Here, we take a look at eight facts about the main cast of the series that will make you love them even more!
Kim Se-jeong and Seol In-ah are friends IRL
View this post on Instagram
Business Proposal marks the reunion of Kim Se-jeong and Seol In-ah in a drama almost five years after starring in the high school drama School 2017. Eagle-eyed fans even spotted a photo of the two actors (possibly taken behind the scenes of School 2017) in the room of Shin Ha-ri.
Ahn Hyo-seop and Kim Min-kyu are cat people
View this post on Instagram
Yep, you read that right! Ahn Hyo-seop and Kim Min-kyu are certified cat dads! Hyo-seop, a self-professed homebody, loves spending time with his cat Baul (derived from his English name "Paul") during his downtime.
View this post on Instagram
Meanwhile, Min-kyu is raising two cats named Xian and Shami. He even enlisted the services of a photography studio for a proper photoshoot with his furbabies.
Seol In-ah adopted a puppy
View this post on Instagram
Speaking of fur parents, Seol In-ah is also one! On the KBS variety show Dogs Are Incredible, she made an appearance with her lovable dog named Julie, whom she adopted as a puppy from a junkyard owner. According to In-ah, the junkyard owner had no intentions of keeping Julie and her siblings after their mother ran away, which is why she decided to adopt one of the puppies. She is also part of an online community advocating for rescuing big dogs that have been abandoned.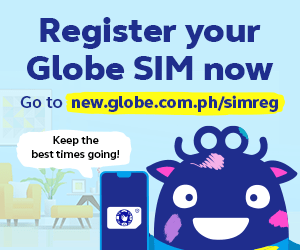 Kim Sejeong and Melomance gamely took song requests from people on the set of Business Proposal, staging *memorable* impromptu performances
Clips of musical duo Melomance—who made a cameo in the show's fourth episode—and Kim Se-jeong performing Alicia Keys' If I Ain't Got You and Karina Pasian's Slow Motion on the set of the show recently went viral, surprising many who may haven't heard of Kim Se-jeong the main vocal of the now-defunct girl group Gugudan.
A gifted singer, Se-jeong has also covered a lot of K-pop and western songs in the past. She would upload videos on her YouTube channel, sing casually during live streams, or make guest appearances on TV shows.
Ahn Hyo Seop and Seol In Ah have idol-like skills up their sleeve
That's because they used to be K-pop idol trainees!
Before pursuing acting, Ahn Hyo-seop spent three years as a trainee under JYP Entertainment, almost debuting with GOT7. Time and again, his K-pop idol-worthy qualities would shine through — like when he made a dance cover of Maroon 5's "Sugar" with Splash Splash Love and Queen of Ring co-star Kim Seul-gi, and when he participated in the project group S.O.U.L. for the web series Top Management, which also starred ASTRO's Cha Eun-woo.
Seol In-ah experienced the struggle that K-pop idol aspirants went through and even trained with KARA member Heo Young-ji. Although she did not become a K-pop star in the end, she still wows people with her impressive dance moves. On the variety show Running Man, she even taught the cast and guests how to do a handstand.
Kim Se-jeong is a *talented* songwriter and composer
In fact, she wrote and composed all the tracks in her 2021 album titled I'm. Another song under Se-jeong's creds is "Meet Again", which is the heartfelt OST featured in her previous hit fantasy-thriller series The Uncanny Counter.
Seol In-ah loves playing the guitar
View this post on Instagram
Now that you know Seol In-ah was once a K-pop idol trainee, it shouldn't come as a surprise that she can play the guitar, too! She occasionally treats her Instagram followers to short videos of her playing tunes on her guitar while showcasing her vocal chops.
Kim Min-kyu has a heart-melting singing voice
He may have been active in the acting scene since 2013, but Kim Min-kyu's first real claim to fame was when he stole hearts with his soulful rendition of the beloved Lee Seok-hoon classic 10 Reasons To Love You on the Mnet musical variety show I Can See Your Voice in 2017. His performance was so well-received, the official clip of his stage has amassed a whopping 22 million views on YouTube so far!
New episodes of Business Proposal go live on Netflix Mondays and Tuesdays at 10:30pm.