Ever imagined yourself as a K-drama character? You cross paths with your love interest and you fall in love while pursuing your dreams. When you hold hands or kiss for the first time, cameras turn it into slow motion and replay it from 24 different angles.
K-dramas turn even the most mundane of things look aesthetic. What if these aesthetic moments happened IRL?
That's exactly what content creator Raymond Baltazar has going on his social media pages. It's his normie life reimagined as part of a K-drama and it's peak entertainment. He nails it all down to the sponsors by the end of his video. If you need a good laugh this week, check his videos out.
Stepping out of your room
Like something out of a Joseon-era K-drama, Raymond walked out of his room wearing what looks like to be a traditional Korean men's hat. Upon closer inspection, we see that his hat is made out of a part of an electric fan. Inventive. He continues his morning routine of using chopsticks to eat tinapay and drink milk. The credits roll to Goblin's OST "Stay With Me" by Chanyeol and Punch and we immediately want more.
A random scarf
IRL, if a scarf gets caught in the wind, you'll probably freak out trying to get it back. But if you're a K-drama character, the wind will bend to your will and your love interest will pick that scarf up to hand it to you.
If These K-Dramas Had Pinoy Adaptations, These Love Teams Would Be ~*PERFECT*~
If These K-Dramas Had Pinoy Adaptations, These Love Teams Would Be ~*PERFECT*~
Kyzia Maramara | Feb 04, 2022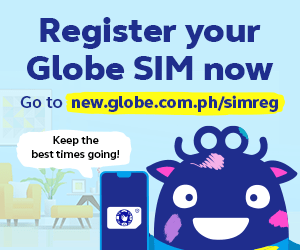 When it rains
Raymond perfectly captures how K-dramas make rain look aesthetic. It's in the close-up shots of the puddles of water, the multiple angles, and the character reaching out their hand to touch the rain. In the Philippines though, that's probably thigh-high flood, traffic, and a horrible commute experience.
Tying your shoelaces
It's the slow realization that your sneakers are untied. It's the gentle way you sit to tie it and the slow-mo that happens when your love interest appears. Raymond is living the K-drama life and we're here for it!
Washing plates
Who else can romanticize washing the dishes more than K-drama characters? They make everything look aesthetic — from the suds on the sponge to your posture that probably needs correction. Sprinkle in some signature OSTs and you've got yourself a whole K-drama scene.
Aside from these funny reinventions of everyday living as a K-drama character, Raymond also does amazing parodies of his favorite K-dramas.
Our Beloved Summer
Those who've watched Our Beloved Summer know that it's one of the most relaxing slice-of-life K-dramas out there. Something about the way it was shot, the collection of calming OSTs, and the way the characters behave speak to our aesthetic-craving souls. We understand how Raymond couldn't resist a parody.
Twenty-Five Twenty-One
Here's a K-drama everyone's currently talking about. Raymond parodies Na Hee Do, a fencing prodigy who we always see, well, fencing, and channels her Pinoy version Na Hee Bang.
Goblin
It's been six years but we still can't get over Goblin. Raymond's reenactment of the iconic scene where Kim Shin and his bride Ji Eun Tak cross paths can't help but make us want to rewatch it again! Although this reenactment did feature a "Goblin na puyat" but it's the feels that count, right?
If he gave you a good laugh, check Raymond Baltazar out on Facebook, TikTok, and YouTube. Aside from his reenactments, his relatable reactions to watching K-dramas brings fun to anyone's timeline.
Check us out on Facebook, Instagram, Twitter, TikTok and YouTube, to be the first to know about the latest news and coolest trends!