The twelve episodes of Korean drama Business Proposal were full of light, fluffy moments that turned romance tropes upside down for comedic effect. For most of the show (except for the last two episodes that took itself a *bit* too seriously), the drama was self-aware about its use of K-dramaland tropes and cheeky enough to use them to make viewers laugh. So if you're looking for that light, fluffy, comedic vibe, we've got a list of K-dramas similar to Business Proposal that you can binge-watch next:
Welcome to Waikiki
If you truly want a light drama that would give you as much laughter as BP did (maybe even more!), then look no further and just watch Welcome to Waikiki. It tells the story of three young men as they attempt to build up and manage a guesthouse venture in an effort to save up money and finance their own film project. Unfortunately, things go sideways when they don't really get guests — that is, until a baby is left with them and three ladies enter the house. Watch it here now.
Weightlifting Fairy Kim Bok Joo
Most K-drama fans have probably seen this series, but it never hurts to feel giddy again about the budding romance between our favorite college athletes. The coming-of-age story follows collegiate weightlifter Kim Bok-joo (Lee Sung-kyung) as she trains with her friends, fails at competitions, reaches her dreams, and finds love and support with swimmer Jung Joon-hyung (Nam Joo-hyuk). Watch it here now.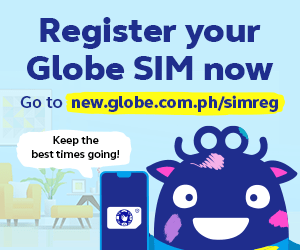 Still 17
Did you love Ahn Hyo-seop as Kang Tae-moo in Business Proposal? Maybe you'd like to see the actor in a younger and more playful role in Still 17. The drama tells the story of aspiring violinist Woo Seo-ri (Shin Hye-sun) who fell into a coma when she was 17, only to wake up as a lost and confused 30-year-old over a decade later. She goes to her family home, which now houses her future love interest Gong Woo-jin (Yang Se-jong) and his 17-year-old nephew Yoo Chan (played by Ahn Hyo-seop!!), the captain of his high school rowing club. Watch it here now.
8 Facts That Will Make You Love The Main Cast Of 'Business Proposal' Even More
8 Facts That Will Make You Love The Main Cast Of 'Business Proposal' Even More
Andy Flores | Mar 22, 2022
Because This is My First Life
Another light drama with a familiar face from Business Proposal! This series tells the story of socially awkward IT genius Nam Se-hee (Lee Min-ki) and broke and homeless writer Yoon Ji-ho (Jung So-min) as they sign a marriage contract that allows them to live together and stay as a landlord and tenant. But of course, things don't go as planned when they fall in love. Aside from the main couple's storyline, the series also looks at the lives and loves of the couple's friends.
Kim Min-kyu, a.k.a. Secretary Cha Sung-hoon from Business Proposal, makes a brief appearance as Yeon Boko-nam, a colleague of Yoon Ji-ho. Watch it here now.
Her Private Life
If you liked the double life that Shin Ha-ri lived at the start of Business Proposal and all the hilarity that resulted from that, you might also like Her Private Life. It follows Sung Deok-mi (Park Min-young), a diligent and professional art curator by day and a dedicated and fanatic idol fangirl by night. Her secret is exposed to her boss Ryan Gold (Kim Jae-wook) after an incident while following her idol. White Ocean's Cha Shi-an. Watch it here now.
1% of Something
Are you a fan of the arranged marriage and contract relationship tropes like you've seen on Business Proposal? You should give 1% of Something a try! It follows the story of perfect yet arrogant chaebol heir Lee Jae-in (Ha Seok-jin), who is forced to marry to inherit his grandfather's fortune. He enlists the help of elementary school teacher Kim Da-hyun (Jun So-min) to be in a pretend relationship with him for six months. Watch it here now.
QUIZ: Which Character in K-Drama 'Business Proposal' Are You?
QUIZ: Which Character in K-Drama 'Business Proposal' Are You?
Meryl Medel | Mar 28, 2022
What's Wrong With Secretary Kim
Loved the CEO–employee relationship of Shin Ha-ri and Kang Tae-moo? You might enjoy the dynamics of the executive and secretary of this drama. What's Wrong With Secretary Kim starts after Kim Mi-so (Park Min-young) resigns from her position as secretary to narcissistic yet incredibly successful company executive Lee Young-joon (Park Seo-joon). He attempts to romance her in order to make her stay, and in the process, falls in love with her. Watch it here now.
Touch Your Heart
Another office drama you might enjoy is Touch Your Heart starring the second lead couple of Goblin. Actress Oh Yun-seo (Yoo In-na) finds her successful career in hot water when she gets caught in scandal. In an attempt to regain her popularity and land a role in a famous screenwriter's drama, she joins the firm of Kwon Jung-rok (Lee Dong-wook) to learn the ropes of being a lawyer's secretary. Watch it here now.
Can you recommend any other K-dramas similar to 'Business Proposal'? Share them with us!
Follow us on Facebook, Twitter, Instagram, Tiktok, and Youtube for the l8est entertaining, useful, and informative lists!