When it comes to Italian cuisine, the first thing that probably comes to your mind are main dishes like pizza and pasta. But when we ask you to name an Italian dessert, your answer might just circle around gelato, panna cotta, or tiramisu — which Filipinos are most familiar with. If you want to add another sweet treat to that list, you should try the cannoli.
A cannoli is an Italian pastry made of tube-shaped pastry dough fried to a crisp and filled with ricotta and other toppings. It's not too sweet — just the right level of sweetness! — so it's perfect for any palate. Luckily for all of us, there are a lot of restaurants and stores that are now selling this Italian dessert right here in the Philippines, so you don't need to fly all the way to Italy. Remember, you cannoli live once. So indulge and order a box of cannoli from these food shops around the metro.
Salvatore Cuomo & Bar
View this post on Instagram
Named after the world-famous Italian-Japanese chef, Salvatore Cuomo & Bar balances premium and casual dining, where you can get quality food and service without the rules and restrictions of fine dining. That includes their delicious Cannoli filled with mascarpone, fruit, and nuts, priced at PHP 301.34.
Salvatore Cuomo & Bar is located in Uptown Parade, 9th Ave., corner 38th Street, Bonifacio Global City, Taguig. For your orders, check out their website.
a mano
Promising a "fresh and faithful Italian" cuisine experience, a mano is a must-try for any foodie out there. Aside from their oven-fresh pizza and handmade pasta, you should make sure to add at least one order of their Cannoli Siciliani. Priced at PHP 410 per order, it comes with three pieces, each a different filling: the classic ricotta, a sweet-and-salty pistachio, and a luscious chocolate.
A mano is located in Powerplant Mall, Makati. For your orders, contact them via 0917 552 6266 or Facebook.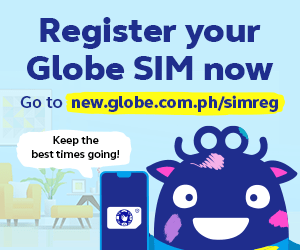 Holy Cannolis
If you're the type who loves to experiment with new flavors, a box of this sweet pastry from Holy Cannolis is perfect for you. From chocolate chips to dried fruits and nuts, Holy Cannolis offers a wide range of fillings and toppings for your cannoli that you would need to order a lot to taste everything at least once. And it's so pretty that you'd want to show it off on your IG feed!
Holy Cannolis is located in Eastwood, Quezon City. For your orders, contact them via Facebook or Instagram.
Homey Cannoli
Homey Cannoli has a wide range of toppings to choose from — chocolate chips, almonds, cashew, oreo, Chips Ahoy, graham crackers, tiramisu, matcha, and strawberry. It's like they selected most Pinoy favorites and decided to put them in a cannoli, and you'd be pretty sold on it, especially with an affordable starting price of PHP 105 for a box of three.
Homey Cannoli is located in Dagupan, Pangasinan. For your orders, contact them via 0939 919 0234 or Facebook.
KT's Kitchen
KT's Kitchen offers three flavors of cannoli: classico, cioccolato, and pistachio. A box starts at PHP 500, and you can get just your favorite flavor, or a box of all three variants. Make sure to add some soft and fluffy beignets for extra merienda snack. For your orders, contact them via 0917 843 4454 or Facebook.
Extra Virgin
Led by Chef Marky Buhain, Extra Virgin specializes in convenient and delivery-ready yet quality party trays of European dishes with a twist — including the cannoli.
Extra Virgin is located along Shaw Boulevard, Mandaluyong. For your orders, contact them via 0908 664 1974 or Facebook.
Cucina Artigianale
View this post on Instagram
Also known as Gab's Just Desserts on Instagram, Cucina Artigianale is best known for their creamy, luscious tiramisu, but they have expanded their menu to include crisp, creamy cannolis. They offer 9 flavors: classic ricotta, pistachio, strawberry, blueberry, matcha, Oreo, Ferrero, PB&R (peanut butter and ricotta), and arancia e cioccolato (ricotta with candied orange peel and dark chocolate peels). Don't worry though; you can get a box of assorted flavors. Price varies but starts at PHP 499 for a box of six.
Cucina Artigianale is located in the EDSA–Cubao area. For your orders, contact them via Facebook or Instagram.
Nothing But Jill
View this post on Instagram
Chocolate lovers! If the classic cannoli isn't sweet enough for your tastes, Nothing But Jill has your back. Aside from the sugar-dusted crisp pastry, you can also opt for their Chocolate Cannoli, which has its tube-shaped pastry dipped in chocolate before being filled with creamy ricotta. Price starts at PHP 350. For your orders, visit their website.
Where else would you order Italian cannoli?