How's your calendar looking? Packed with holiday parties, dinners and reunions, we bet. Between all those, trying to get your Christmas shopping done, oh and of course working your ass off, so you can afford those fancy meals and gifts—do you even have the time to roll up your sleeves and chop up garlic? Just the thought of that is stressing us the F out.
Un-complicate holiday planning, and save your energy for having fun with your loved ones. Let your hair down, and delegate the dirty work to the professionals. Whether you're in need of a caterer or in search of party platters, consider these 8 your culinary lifesavers this Christmas!
Neil's Kitchen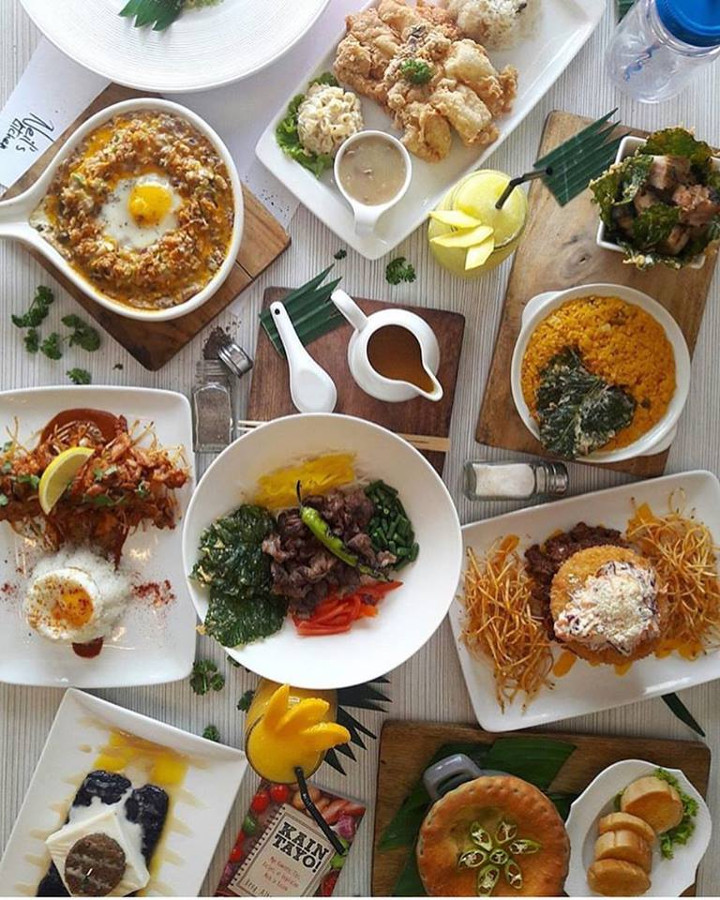 Westgate Center, Filinvest City, Muntinlupa City
(02) 710 8962, 0917 311 2916 | Facebook
This southern restaurant has been drawing crowds even from the north for its bold and innovative take on Filipino cuisine. Neil's Kitchen's Sinigang Paella, Alabang Fried Chicken, and Chocnut Fried Suman are just some examples. You can have large portions of that yumminess with their wide selection of takeaway platters, perfect for your holiday parties.
And good news—the takeaway options outnumber the dishes in the main menu, featuring new and exciting offerings like roast turkey and leg of lamb! Neil's Kitchen also caters with various themed menus like Spanish Flair, Filipino Fiesta, and Asian Fusion.
The Creamery Catering
2 Saint Peter Street, Brgy. Oranbo, Pasig
(02) 687 4373, 0917 880 0203, 0922 867 2489 | Facebook | Website
Whether you're planning a tea party, a fancy dinner or a casual get-together, The Creamery Catering's varied /\packages will definitely have what you're looking for. You can even create your own menu from a plethora of scrumptious offerings.
Just some crowd-favorites are the Kare-Kare Pasta, Stewed Beef in Coconut and Lime and the Baked Parmesan Fish in Basil Cream Sauce.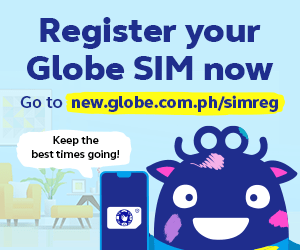 Pio's Paella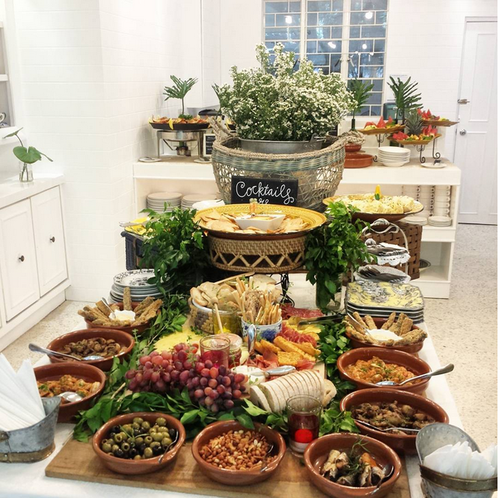 96 Sct. Reyes corner Sct. Fuentebella, Brgy. Laging Handa, Quezon City
(02) 509 4529, (02) 501 2391, 0917 5322 892 | Facebook | Website
A sight of a huge, generous-looking paella is like a beacon of light for ravenous party guests. It will take your feast from good to awesome real quick. For that and more, seek the help of Pio's Kitchen. There are four paella variants to choose from—Marisco (all seafood), Mixta (chicken, chorizo, and seafood), Negra (with seafood and saffron aioli) and Bagnet (with eggplant chimichurri).
Pio's Kitchen also offers a myriad of appetizers, entrees, and desserts that will perfectly complement your paella pick. How about a tapas selection for starters, Roast Chicken Iberico for a hearty main and Churros to finish?
Rustic Mornings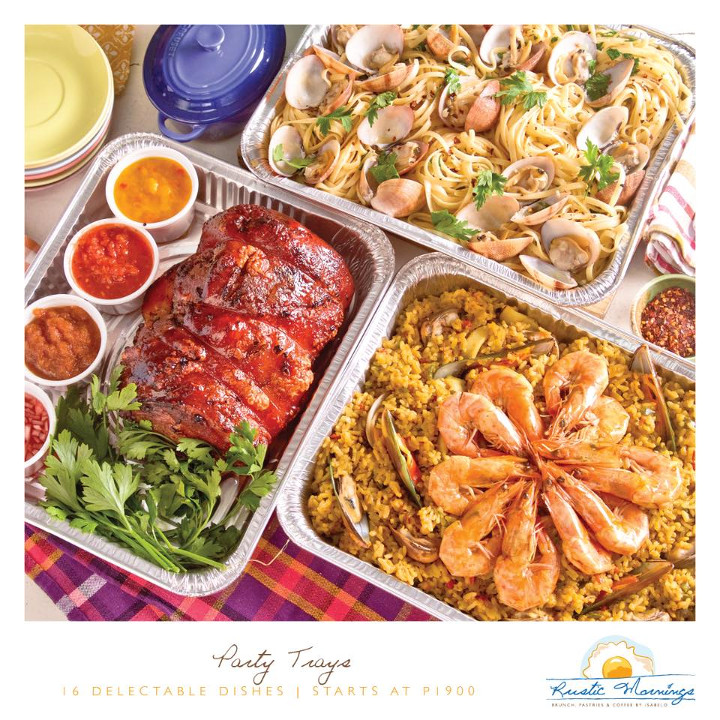 11 Isabelo Mendoza St., San Roque, Marikina City
(02) 425 8610 | Facebook | Website
Rustic Mornings by Isabelo is Markina's longstanding, culinary gem. It has been attracting foodies from all over for a scenic, tasty brunch. And for those who don't know, they also cater and offer party platters! We recommend the Tomato Curry Kofta Balls, Portobello Pasta in White Wine and the 4-Hour Roasted Pork Crackling.
Moe's Southwest Grill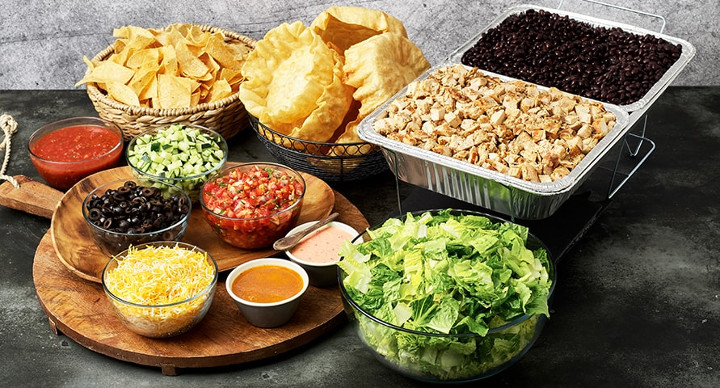 4F Uptown Place Mall, BGC, Taguig
(02) 805 2246 | Facebook | Website
Spice up the holidays with a Mexican-themed party! Don't worry; all you have to think about is your muy caliente outfit, and Moe's Southwest Grill will take care of the rest. They can set-up a fajita bar, salad bar, taco bar and nacho bar for you and your guests. And as the perfect party-starter, how about ordering their Moe-Rita as well?
The Good Seed by Edgy Veggy

The Good Seed, 3 Brixton Street, Kapitolyo, Pasig
0917 847 4831 | Facebook
Vegans and vegetarians, your catering prayers have been answered! The Good Seed specializes in vegan and vegetarian meal programs and full-service catering.
While indulgence is usually associated with the holidays, we can't deny the guilt that follows soon after all the copious amounts of lechon, lechon and more lechon. So, for all you carnivores, here's another option. This year, skip the guilt altogether, and nourish your bellies with The Good Seed's vegan and vegetarian catering service.
Casa Medillano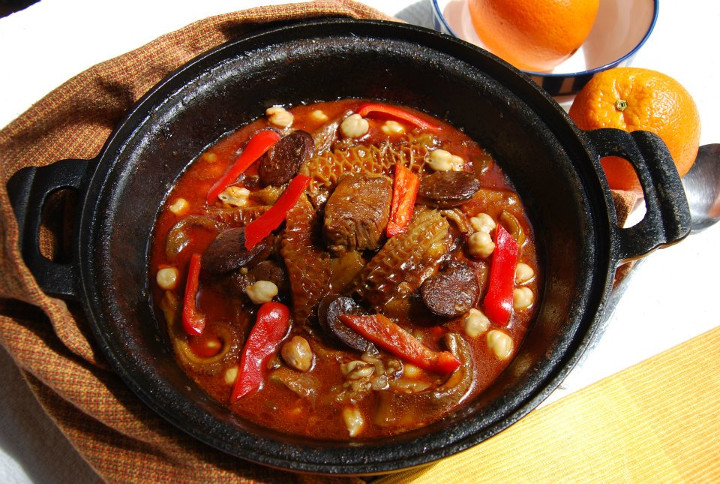 50 Roseville, White Plains, Quezon City
0916 556 8842 | Facebook
Us Pinoys seem to like to go back to our Spanish roots come Christmas feasting time, don't you think? If you agree, here's another food business specializing in homemade, authentic Spanish cuisine.
Casa Medillano's Callos, Lengua and Beef Ragout are just some of the crowd-favorites you mustn't miss. They also offer dishes from other cuisines like Mediterranean and of course, Filipino.
M Catering & Fine Foods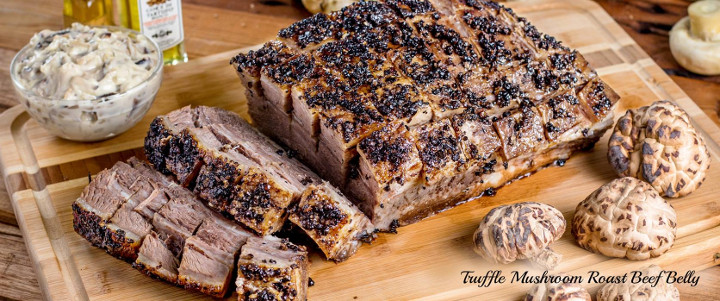 1 Kalantiaw St. corner 20th St., Project 4, Quezon City
(02) 366 6389, 0917 840 5953 | Facebook | Website
M Catering & Fine Foods is a popular, well-trusted caterer that also does event planning and styling. Even if you just order from their party platters menu, you know you're in food hands. Their offerings are diverse, featuring different cuisines, but topnotch quality is what remains consistent. Try their Truffle Mushroom Roast Beef Belly, M Supreme Ham, and Pork Belly Cochinillo.
Any other caterers and party platters we can turn to this holiday frenzy? Share your favorites below!