Catriona Gray won the Philippines' fourth Miss Universe crown last December and we couldn't be any prouder. She stood out and shone bright among almost a hundred other contestants and she did it with grace and flair too! Her love for her country is evident in her efforts to include Filipino-inspired outfits and even jewelry to her pageant looks. Now, our Miss Universe is out to charm the rest of the world.
Catriona kicked off her reign at her New York City Media Week where she nailed every interview and became a fashion icon at the same time. Look at her amazing wardrobe!
The airport look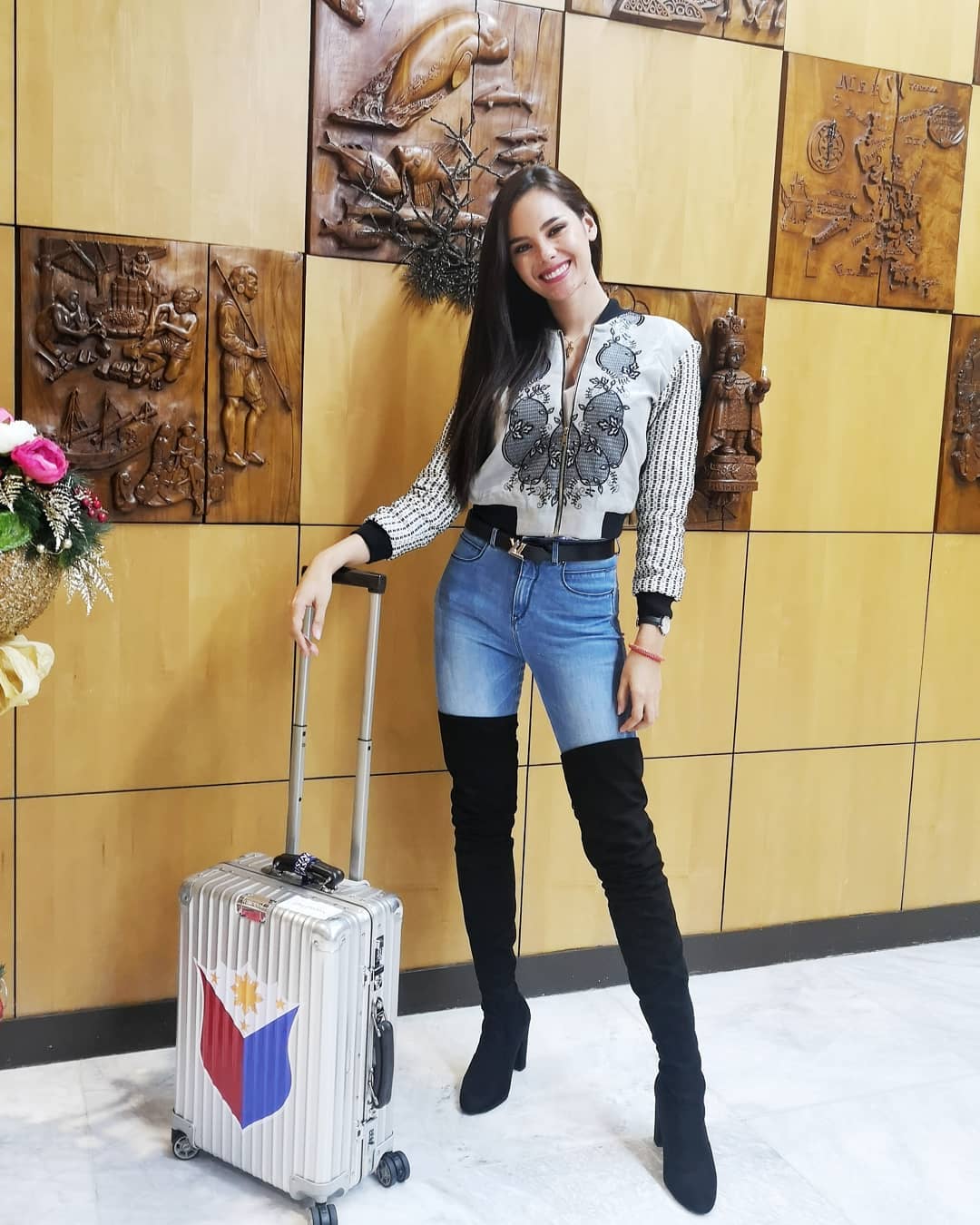 Media Week was only about to start when Cat posted this photo on Instagram. She definitely killed it in a Jor-El Espina Bomberong, jeans, and thigh high boots! This laid-back look just shows how Catriona can rock formal and casual attire. That's our Miss Universe right there!
A denim skirt that's proudly Pinoy

Cat's desire to promote her love for the Philippines and get our culture out there has always been through incorporating a little bit of the country in her outfits. During the Miss Universe competition, her outfits were inspired by tribes, the PH flag, and Mayon Volcano. When she visited the Miss Universe headquarters in NYC, she wore a denim skirt hand-embellished with mother of pearl by the Tagakaolo tribe!
This yellow number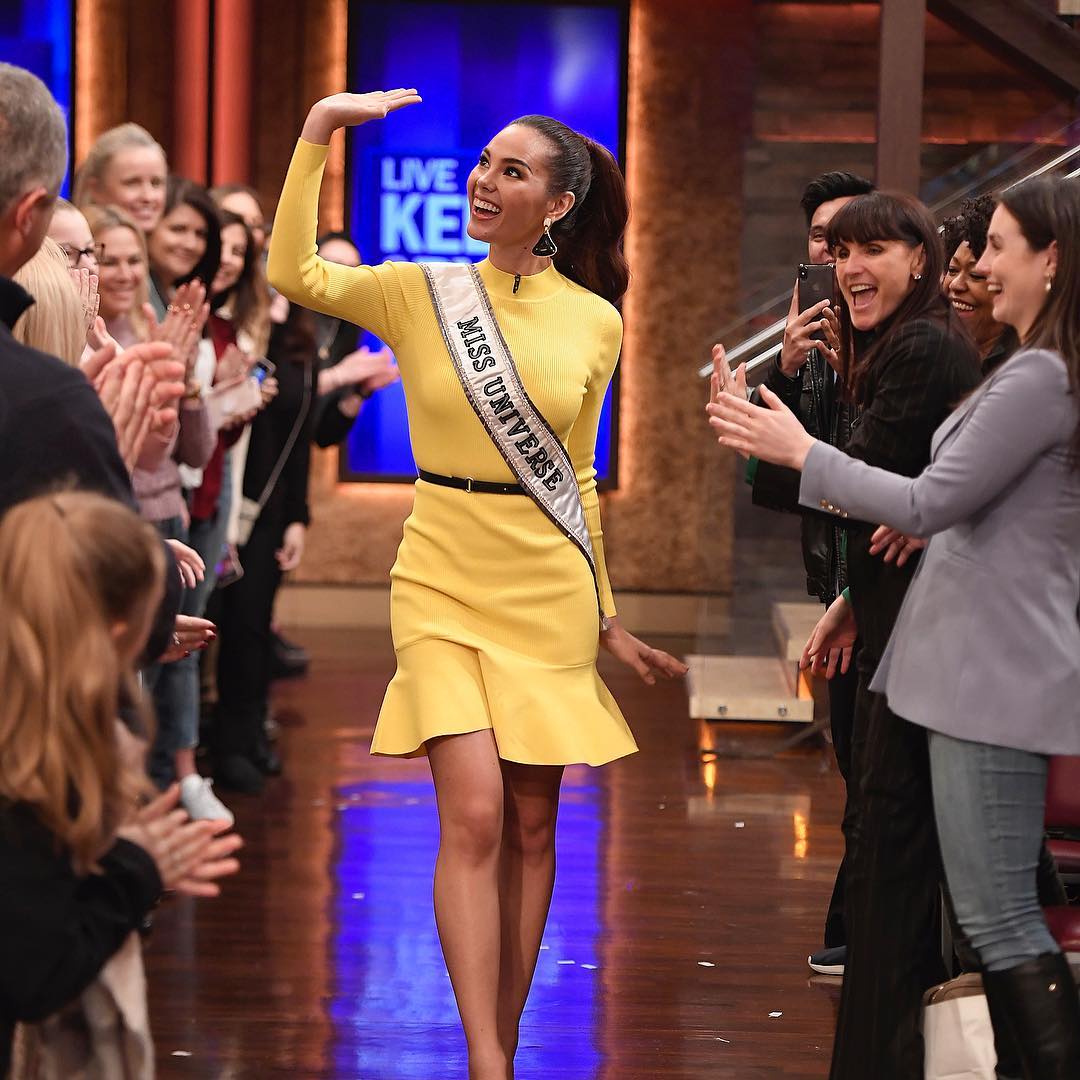 She wore a simple yellow peplum dress by Karen Millen on her first day of media touring. The beautiful bright yellow color works well with the equally bright smile of the woman wearing it.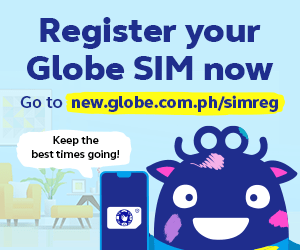 She even crosses the street perfectly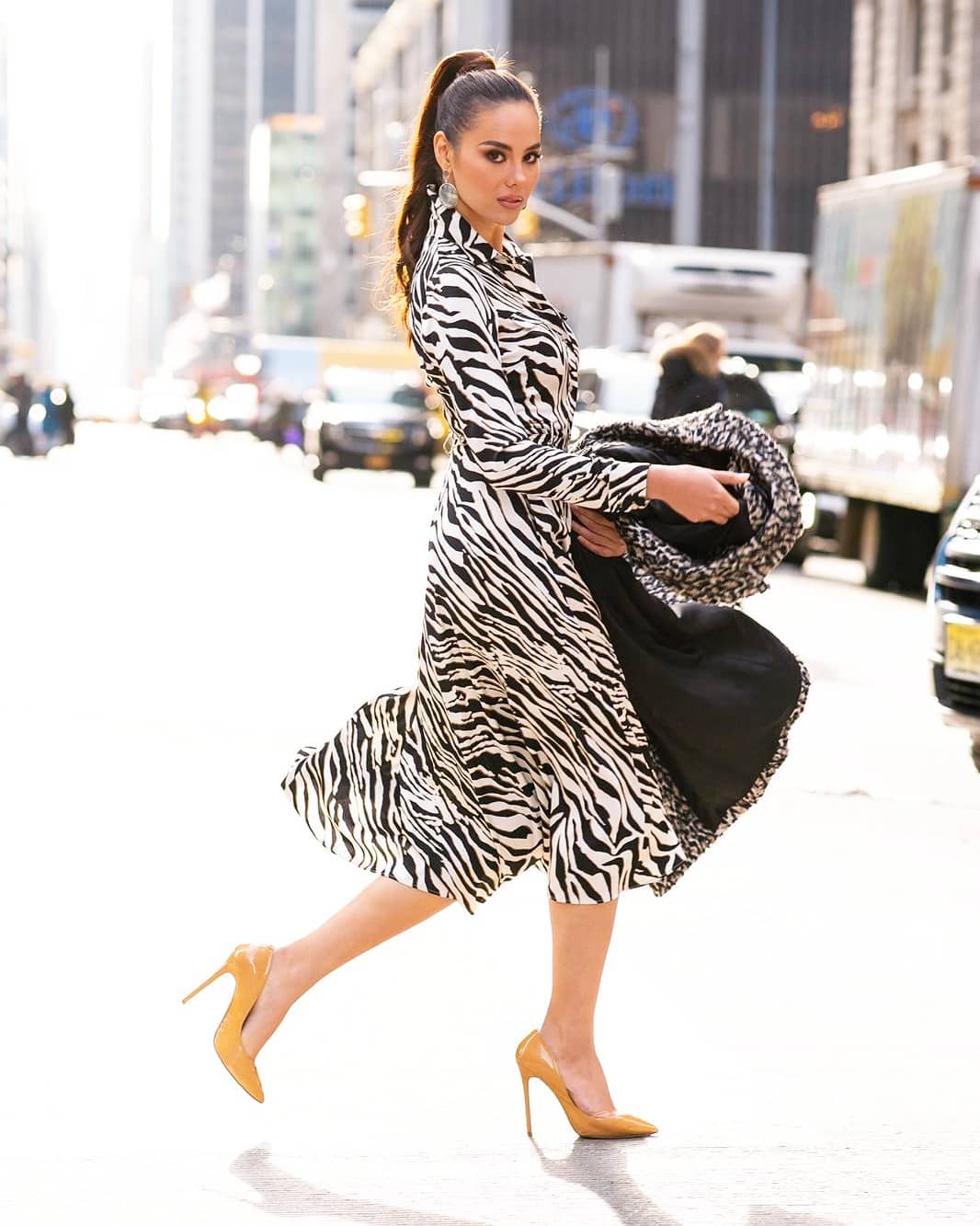 Print on print for this quick street photo shoot in zebra stripes print Karen Millen dress and Christina Sabatini jewelry. Cat's glam team makes sure she slays even just going from interview to interview. We love that high ponytail!
Her Sherri Hill blue dress and the Mikimoto crown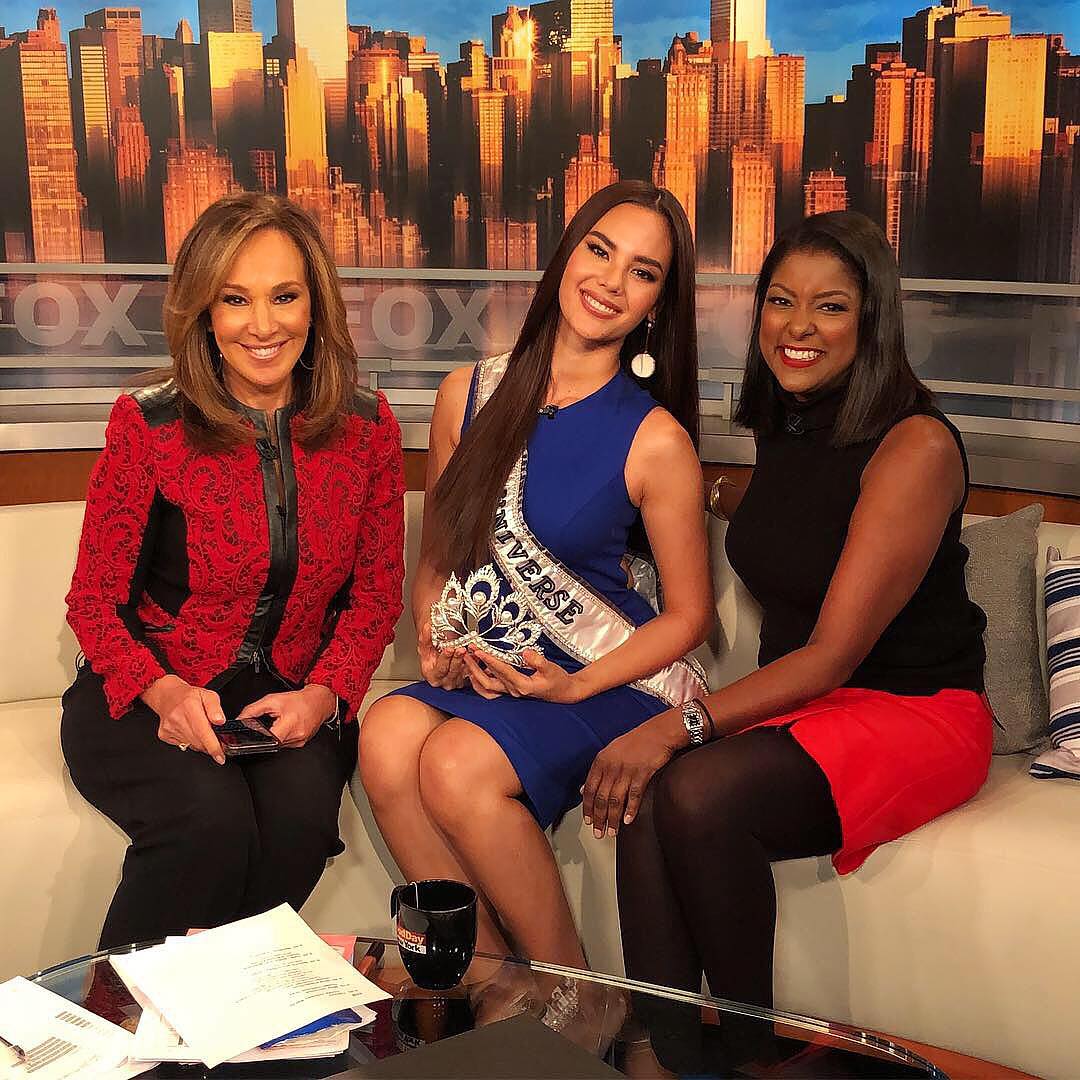 Media week day 2 finds Catriona in a simple and elegant blue Sherri Hill dress, taking the Mikimoto crown with her for the day.
Her Ifugao-inspired top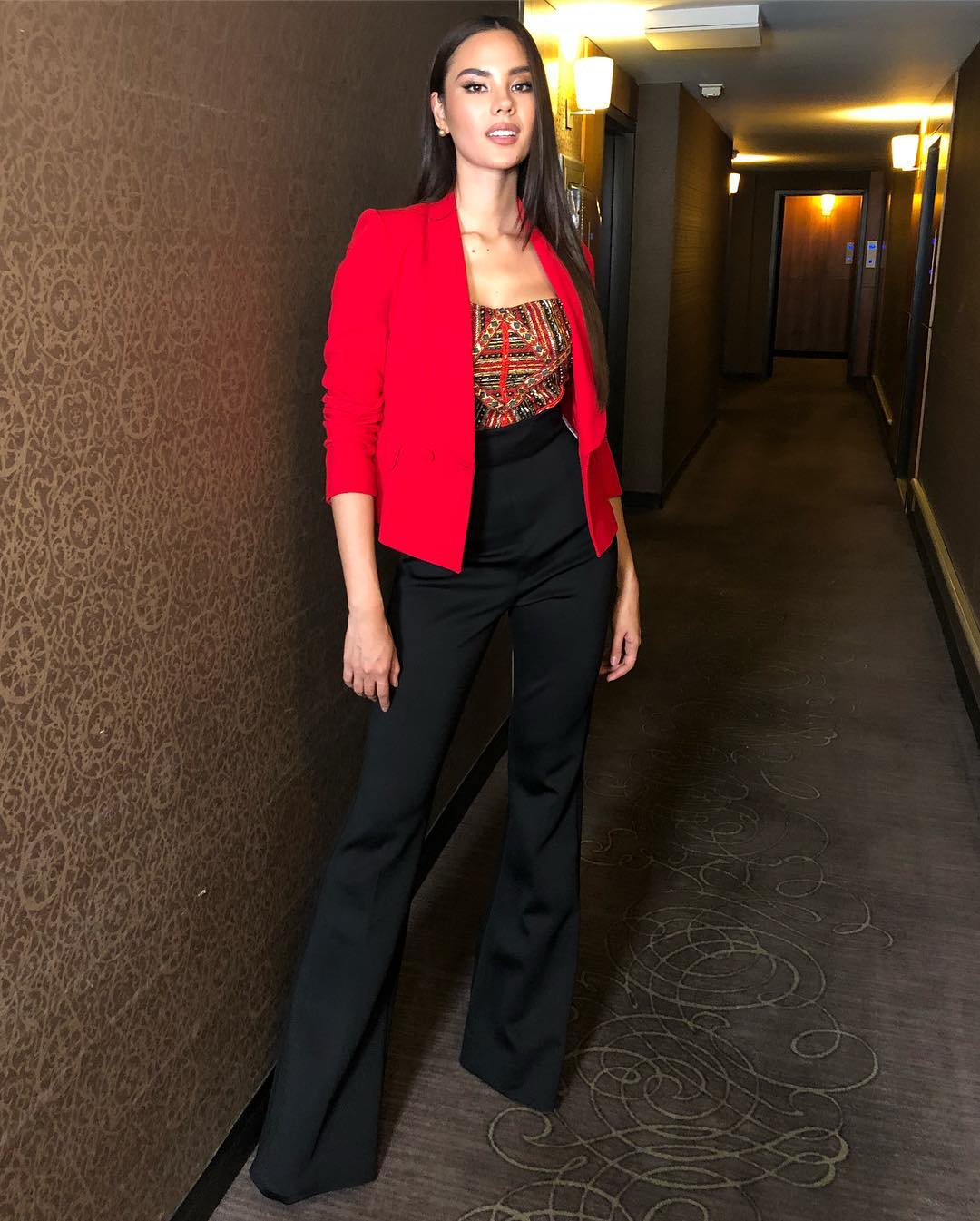 Cat proudly wore her Ifugao-inspired beaded top to an interview with Jessica Soho herself. We're looking forward to being surprised with her Filipino-inspired outfits in the future!
Keeping it simple: floral blouse and red mini

She wore an elegant floral blouse and red mini skirt from Karen Millen during her BUILD Series interview which she of course nailed. She answered questions such as her take on the issue that Australia is claiming her win, and the difference in her lifestyle now that she's the official Miss Universe.
You can watch the 30-minute long interview here.
This vintage black floral dress and the Mikimoto crown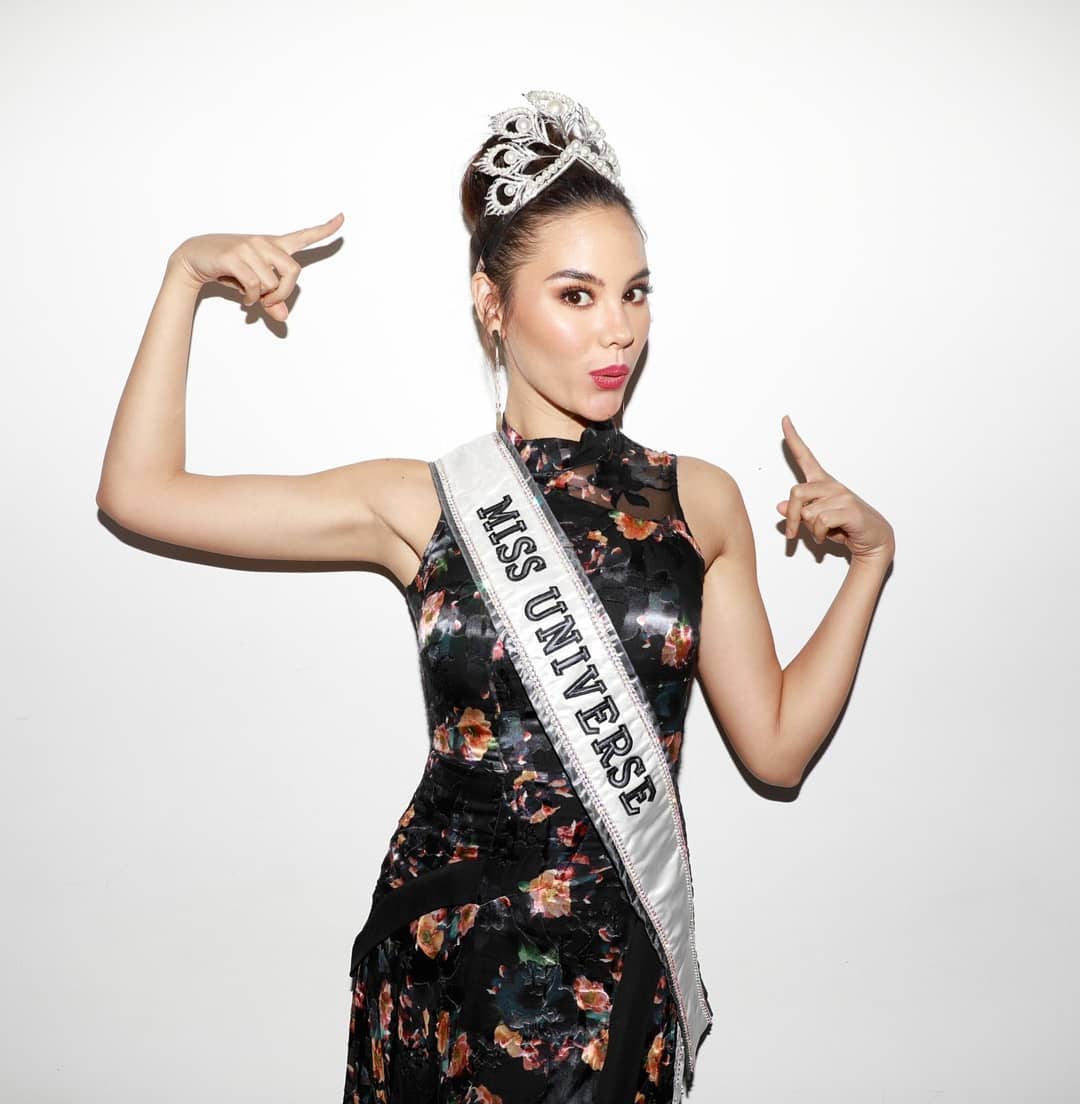 For her interview with SiriusXM, Cat wore a Nicole Miller Vintage Floral Burnout Sleeveless Dress that looked amazing on her especially when she wore her crown. Her single We're In This Together was played on the radio for the first time! If you haven't heard it yet, check it out on YouTube.
As her New York Media Week concludes, we're excited to see what's in store for our reigning Miss Universe! Keep up with Catriona on her official social media accounts on Facebook, Instagram, and Twitter.
What do you think of her looks? Share your thoughts with us below!