From the YouTube celebrity to the actual celebrity, pretty much everyone has tried getting a following by posting videos online, and it has definitely worked wonders, even if we have yet to see the kind of influence someone like John Oliver has managed, albeit "Last Week Tonight" isn't exactly a webshow. Oh. Wait.
Having said that, here are 8 local celebrities we think who could put up a webshow that, if the stars align just right, could achieve a positive kind of influence on their viewers that would slip into the real world.
Ethel Booba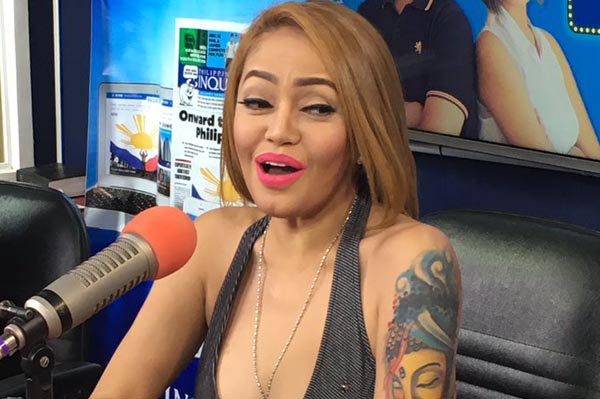 Who She Is: Were you living under a rock?
Why: Ethyl (right?) Gabison, popularly known as Ethel Booba, rose out from the ashes of a generic comedienne mold into an outspoken social media sensation with her clever puns and quick wit.
The Show: Charotism. Imagine an unfiltered, No-Holds Barred webshow featuring Ethel Booba, reacting in real time to current headlines. We salivate at the idea of a completely live, limits-free espisodes of Charotisms.
Love Anover + Mark Logan
Who They Are: Feature news anchors on GMA-7 and ABS-CBN, respectively, with distinctly upbeat styles of reporting.
Why: We've always wondered how awesome the chemistry between these two dynamos of energy would be, and if Love would influence Mark Logan to shriek first, or Mark would influence Love to speak in rhyme first.
The Show: LL (Love-Logan)? Coooooool. C'mon. This show writes itself. Let them do what they've always done on their respective networks, but this time, together.
Erwan Heussaff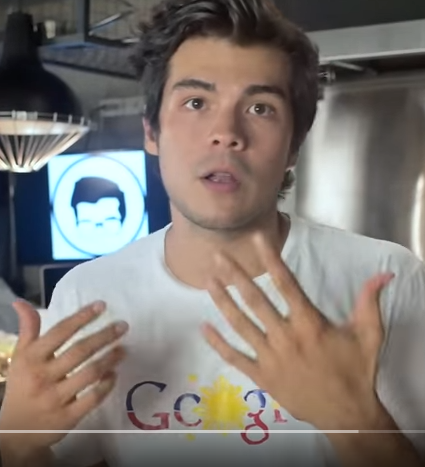 Who He Is: Chef, brother of Solenn, and soon-to-be Mr. Anne Curtis. Also recently embroiled in a minor internet kerfuffle that resulted in him taking on a 150-peso a day meal challenge that is healthy enough to support Raymond Gutierrez's massive transformation.
Why: The Fat Kid Inside has a lot of pragmatic advice, even if he operates from relatively high society. He could give life hacks that would prove indispensable to the average Filipino if only they'd care to listen.
The Show: Lifehacking with Erwan. Simple, but effective title.
The Barretto Sisters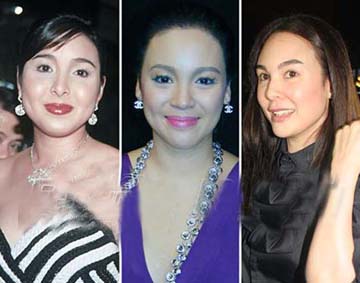 Who They Are: Gretchen, Claudine, and Marjorie. Need we say more?
Why: Pretty simple. They're the Barretto sisters. They're even more Kardashian than the Kardashians themselves. They don't need to "keep up," they're running circles.
The Show: Master Debaters. A debate show with the three sisters encouraged to pick one of two sides each episode. Let the sparks fly when they always end up being an inevitable 2-on-1 situation in a kind of scuffle Jerry Springer could only dream of.
Rico J. Puno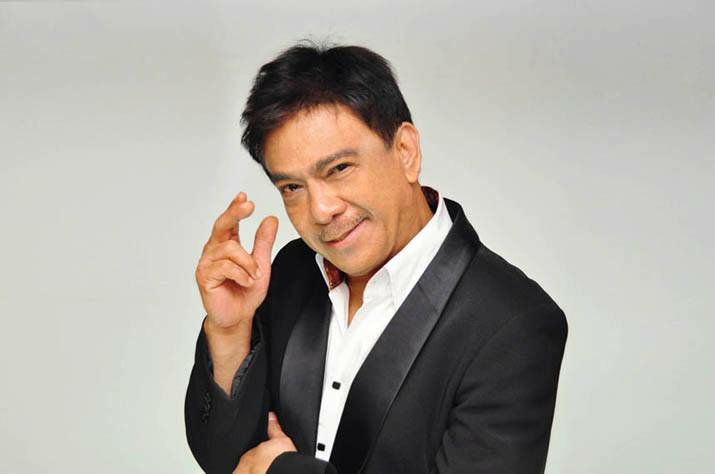 Who He Is: Macho Gwapito, the infamously hypersexual '70s music icon.
Why: Rico J. Puno embodies all the qualities of a DOM in a mostly likable package. Imagine how hilarious and/or cringe-inducing him hosting a show could be, because that was exactly how it went the last time he did on Channel 9's "Chibugan Na."
The Show: Rico J All The Way. Have him do a talk show in the vein of US late-night TV. He doesn't have to be as political as they currently are, but he just has to spout off the way he usually does on any and every topic and guest that comes his way. Sheer clickbait.
Jolina Magdangal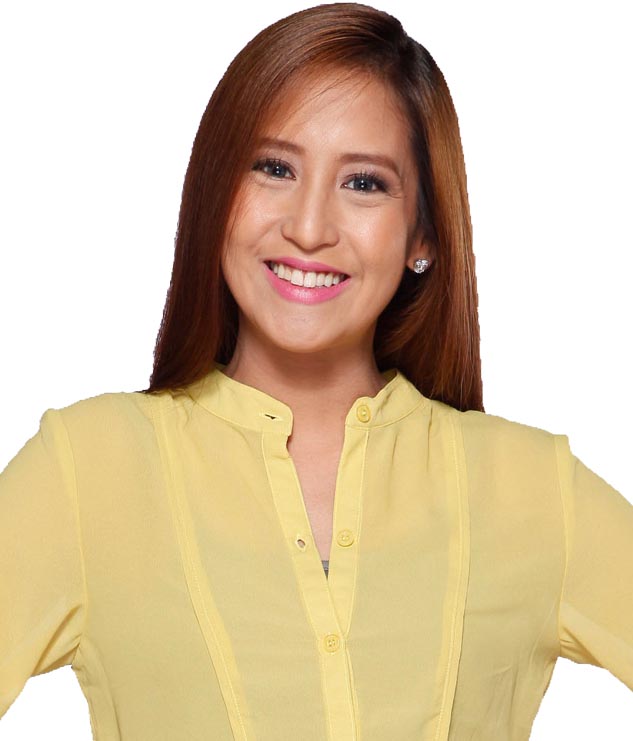 Who She Is: Mother Marbles.
Why: How dare you question the Jolegend?!?
The Show: Payong Kaibigan Redux.  During Jolina's "Ang TV"days, she liked to do an advice segment called "Payong Kaibigan." She can do that again, and we'd watch the heck out of it.
Gary Valenciano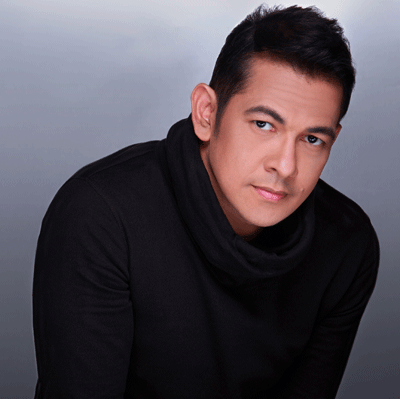 Who He Is: Mr. Pure Energy, and allegedly James Reid's dad. Don't ask.
Why: We want to hear Gary Valenciano's thoughts on topics because he's too busy singing and dancing for us to ever have that opportunity. A webshow allows him to wind down that energy just a bit.
The Show: Purely Energized. In the same vein as Brian McKnight's current music covers show, Gary V can do covers and explain why he chose to cover that song. It should prove to be a great look into the psyche of one of the best performers in our country of all time.
Delamar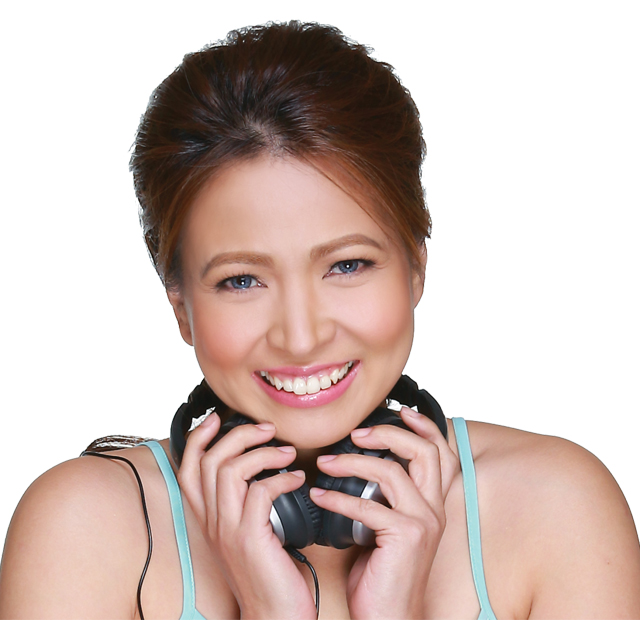 Who She Is: Delamar is the name we've instinctively added to the phrase "Chico and" for over two decades now, even if she is no longer Chico Garcia's radio partner.
Why: Delamar has always proven to be insightful and very introspective in that classic tandem, and while Gino and Rica may be holding up the radio end marvelously with Chico nowadays, but we're still looking for what Delamar has to say every single time. After all, she may have left radio, but she's still around, and we miss her. Terribly.
The Show: Delamar. Hey, her name alone would be enough for us to watch it. And with all the noise out there, we just need someone who can give it to us straight. Come back? 
Who else do you think should have their own webshow? Let us know below!