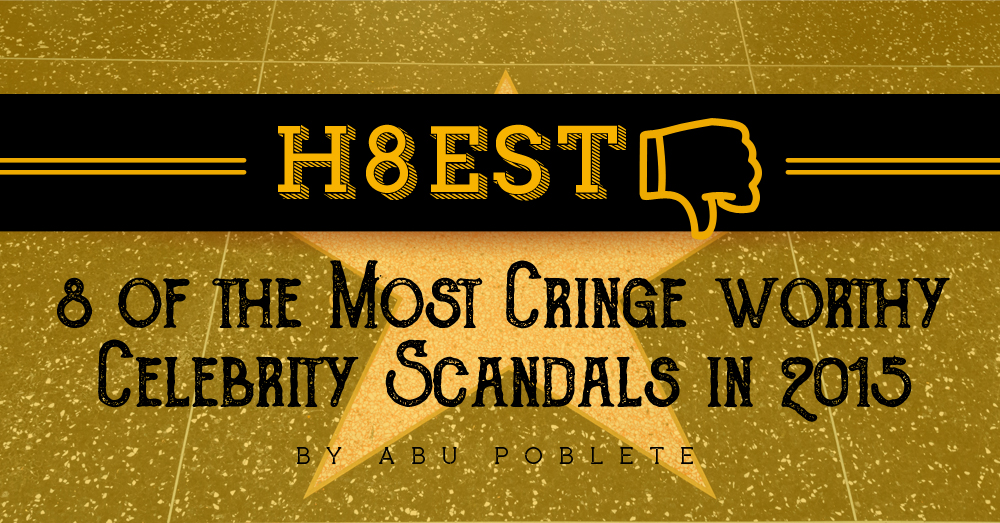 If there's one universal guilty pleasure, it's sticking your nose in other people's business–namely that of celebrities. Social media always blows up with the latest breakup, old flames getting back together, pedophilia, depression, Twitter war, sex videos, Freudian slip, nip slip, and other assorted hidden desires that we mere human beings can't be expected to not be interested in. We have the paparazzi to be thankful for for this obsession with the limelight, and frankly, it's the best guilty pleasure there is.
Prepare your gossip gear and reminisce on the most WTF celebrity scandals that we couldn't help but love talking about in 2015.
8. Taylor Swift's bad blood with Nicki Minaj as Katy Perry jumped in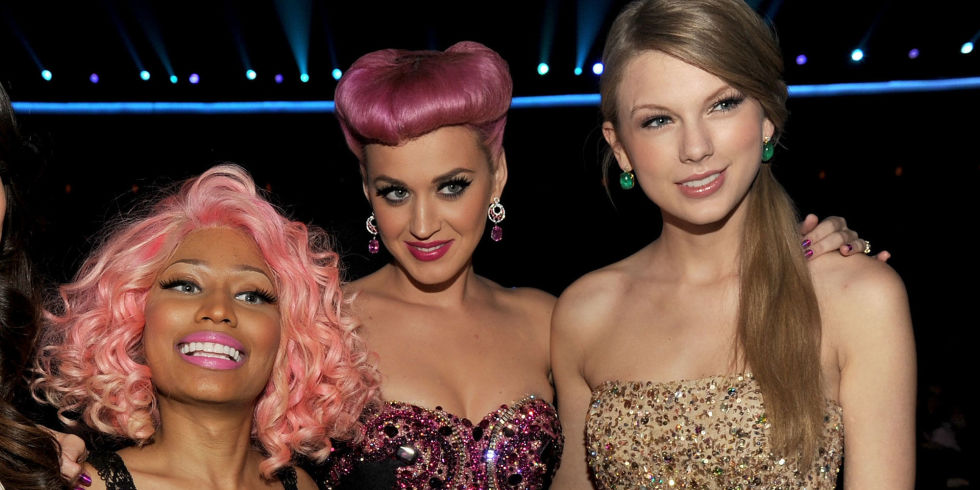 Besides her successful 1989 tour and getting herself some sweet lovin' from musician Calvin Harris, Taylor Swift also got herself into some nasty Twitter feuds this July with fellow pop stars Nicki Minaj and Katy Perry.
After Swift's Bad Blood music video won the MTV Music Video of the Year Award, Minaj posted a seemingly bitter tweet about women with slim bodies in music videos:
If your video celebrates women with very slim bodies, you will be nominated for vid of the year 😊😊😊😊😊😊😊😊😊😊😊😊😊

— NICKI MINAJ (@NICKIMINAJ) July 21, 2015
Then came the exchange of tweets from the two pop stars:
@NICKIMINAJ I've done nothing but love & support you. It's unlike you to pit women against each other. Maybe one of the men took your slot..

— Taylor Swift (@taylorswift13) July 21, 2015
Huh? U must not be reading my tweets. Didn't say a word about u. I love u just as much. But u should speak on this. @taylorswift13

— NICKI MINAJ (@NICKIMINAJ) July 21, 2015
@NICKIMINAJ If I win, please come up with me!! You're invited to any stage I'm ever on.

— Taylor Swift (@taylorswift13) July 21, 2015
@taylorswift13 I'm still confused as to why u just tweeted me when I made it abundantly clear… pic.twitter.com/A5kJyi6fQC

— NICKI MINAJ (@NICKIMINAJ) July 21, 2015
The fight ended bloodless, but Katy Perry suddenly jumped in to the conversation (although ignored) with a poorly written tweet:
Finding it ironic to parade the pit women against other women argument about as one unmeasurably capitalizes on the take down of a woman…

— KATY PERRY (@katyperry) July 22, 2015
Here's a link to a corrected version of the tweet if you still don't understand what Perry's trying to say. Perry and Swift have been on bad blood terms prior to this Twitter feud. A few of Perry's back-up dancers were seen to be participating in Swift's Red tour, which Perry saw as "sabotage" from Swift's side.
7. Giuliana Rancic's fashion feud with Zendaya and Kelly Osbourne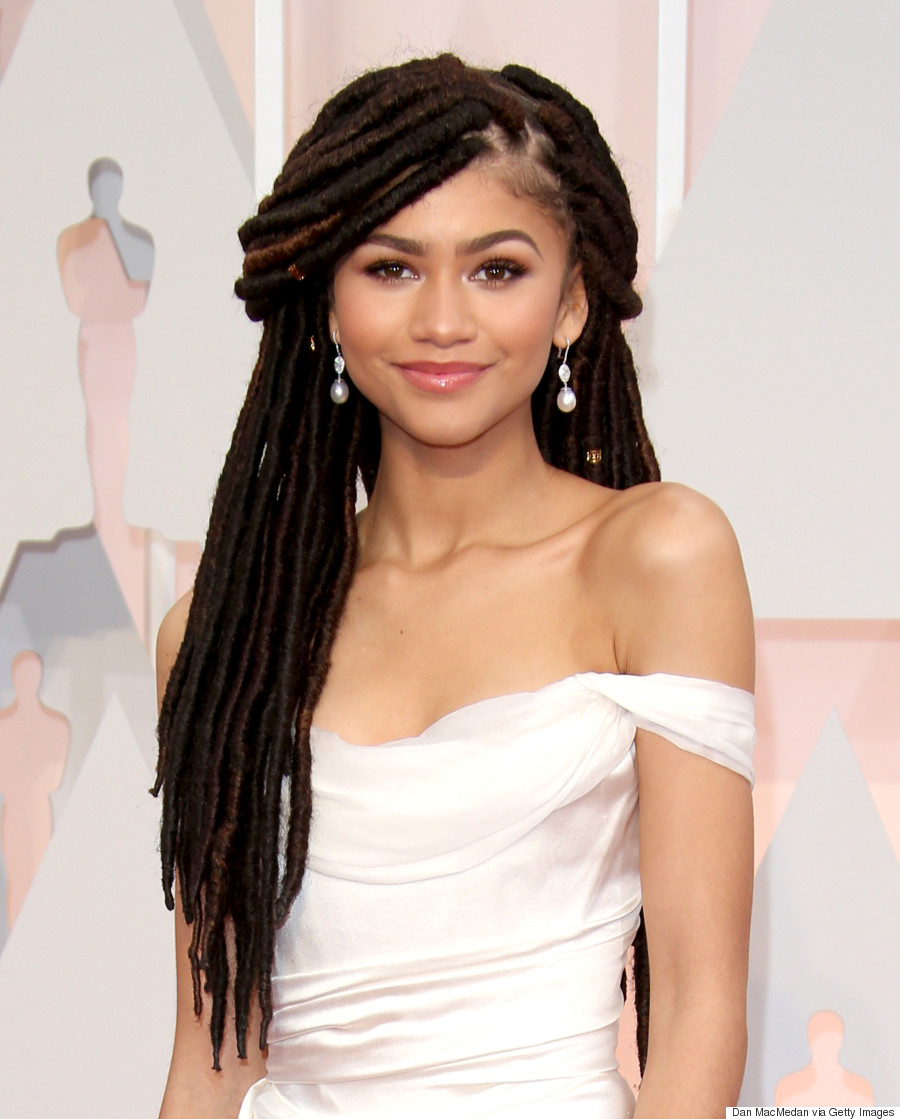 The host quickly apologized saying that she crossed the line. "I'd really like to address something that's weighing really heavy on my heart," Rancic said at the beginning of her apology. "As you know, Fashion Police is a show that pokes fun at celebrities in good spirit, but I do realize that something I said last night did cross the line," the E! host said.
Zendaya reacted to Rancic's statement by posting a long essay about body-shaming and open-mindedness to prejudice. Zendaya ended the essay with her acceptance of the host's apology. Yey for Zendaya's maturity!
Rancic's Fashion Police co-host Kelly Osbourne left the show days after the episode aired. Osbourne said, ""But I will say this: Giuliana is not often wrong. She really isn't, but it's been really, really heartbreaking to see her behavior that has transpired when she did get caught being wrong. That's what broke my heart."
6. Donald Trump being mean to Latinos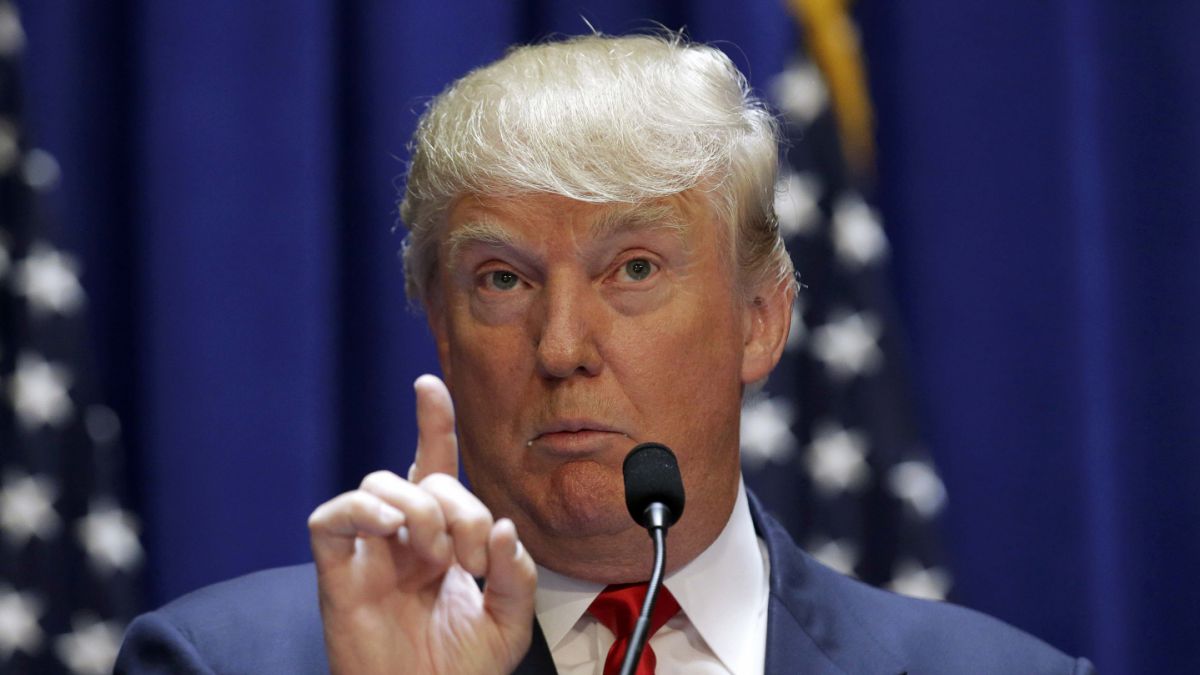 If the Philippines has its own share of controversial presidential candidates (who like trash-talking), then wait until you see Donald Trump's presidential campaign this year. Filipino politicians (well, except for Duterte) won't even be able to measure up to the surprising quotes Trump has spewed within his seven months of campaigning, mostly regarding the Latin community in the US.
Here are some things that Trump has said that have received hate:
"When Mexico sends its people, they're not sending the best. They're not sending you, they're sending people that have lots of problems and they're bringing those problems with us. They're bringing drugs. They're bringing crime. They're rapists. … And some, I assume, are good people."
"I will build a great, great wall on our southern border and I will make Mexico pay for that wall."
"But you have people coming in and I'm not just saying Mexicans, I'm talking about people that are from all over that are killers and rapists and they're coming into this country."
REMINDER: This guy might be the next president of the US.
5. Ariana Grande's love for donuts and hate for America
Ariana Grande proves that she loves donuts more than America as a video of her and boyfriend Ricky Alvarez in a donut shop surfaced, where they not only shared saliva with each other but also with the display donuts in front of them. The popstar is also seen shouting, "I hate Americans! I hate America!" inside the shop.
The donut shop that originally had a Grade A in its health rating was downgraded to a B because of Grande's donut debacle. Thankfully, the grade A has been restored. 
Grande also uploaded a video where she apologized for her hateful comments about America. The bakery, though, wasn't mentioned in her apology.
4. Guzman's cryptic Instagram posts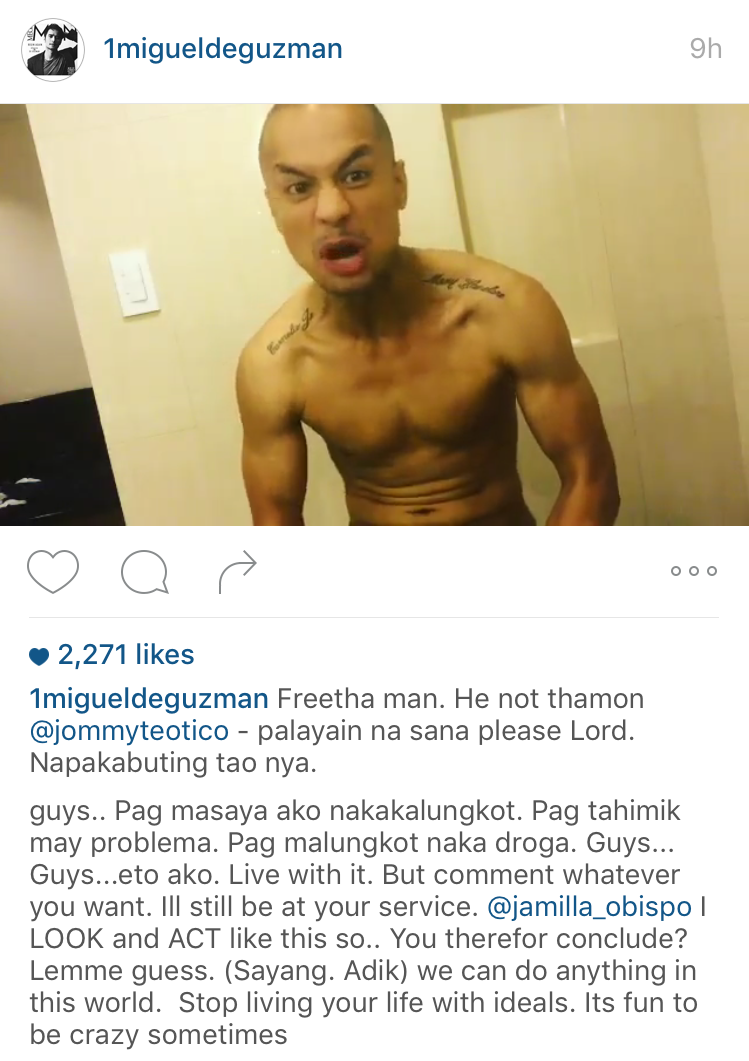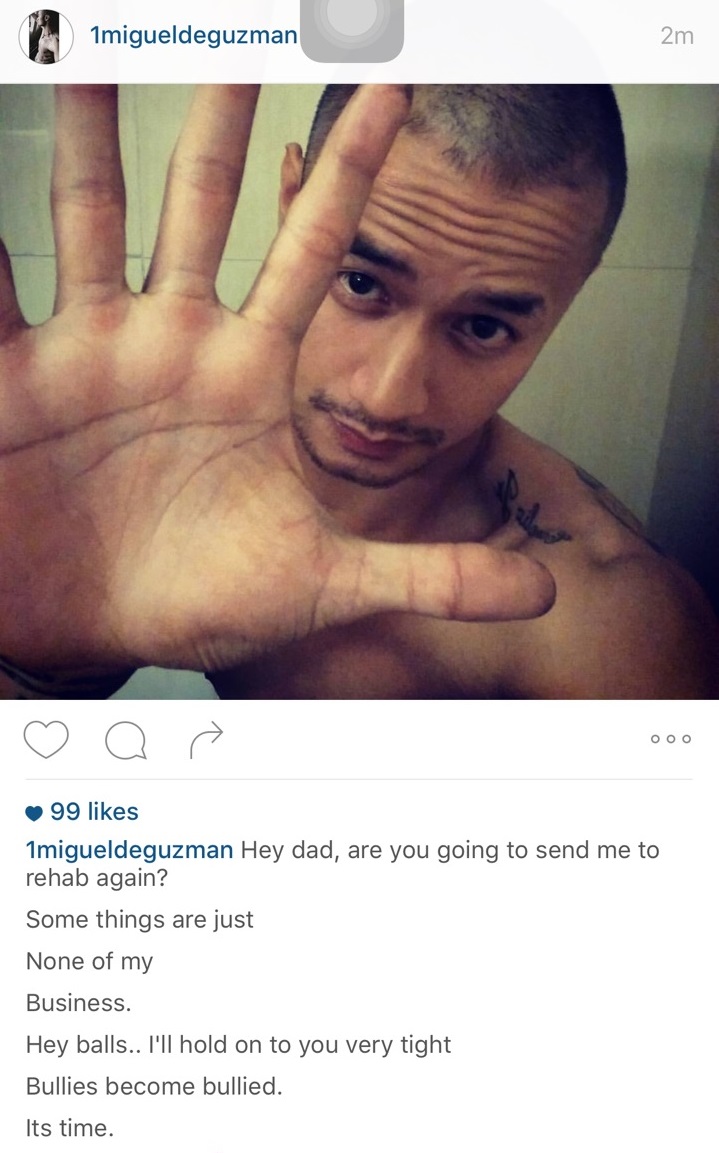 After breaking up with his girlfriend of two years, Jessy Mendiola, and being let go from the cast of telenovela All Of Me and Metro Manila Film Festival entry #WalangForever, actor JM De Guzman looks like he's going through another tough time in his life. In 2014, De Guzman admitted that he's been in rehab for drug problems, which is why he's been on hiatus.
In November 2015, De Guzman posted a series of mysterious Instagram videos of him flexing and air boxing captioned, "friends with the monster. Everything is planned by God. He made something very beautiful from my pain." He posted another video of him doing the same thing while shouting unintelligible words. The post was captioned, "Pag masaya ako, nakakalungkot. Pag tahimik may problema. Pag malungkot naka drugs. Guys… Guys… eto ako. Live with it." Another post, and probably the weirdest of all is a photo of him with his right hand on the left side of the screen, captioned, "Hey dad, are you going to send me to rehab again? Some things are just None of my Business." All posts have been deleted from his Instagram account.
To clarify what's been happening with him, De Guzman turned to Instagram again and explained in an already-deleted video that the reason for his weird posts is his ongoing battle with anxiety attacks, bipolar disorder and depression. De Guzman also said, "don't blame Jessy (Mendiola) nor ABS-CBN and my All of Me family. I was going through very tough times, but by the grace of God. He guided me well and filled my heart with nothing but joy and peace. Again I sincerely apologize. Anxiety attacks and bipolar and depression. My occasional friends… Peace." 
3. 12-year-old Andrea Brillantes' video scandal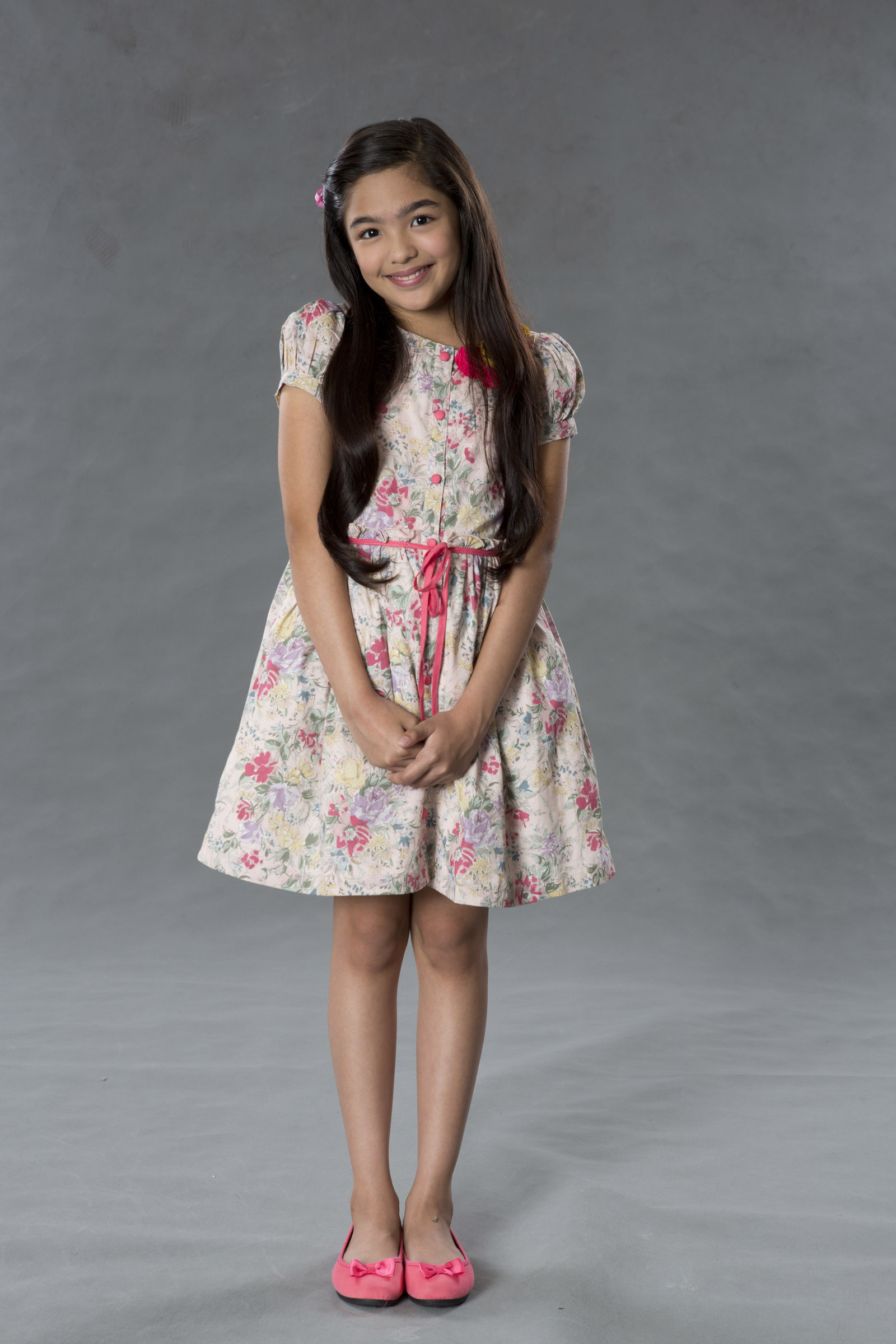 The internet was in frenzy this year as a video that allegedly starred child star Andrea Brillantes spread like wildfire. In the video, the young girl is seen to be "pleasuring" herself using a phone camera. Netizens supported Brillantes and claimed that the girl in the video wasn't Brillantes but her older sister, Kayla Briillantes, who looks just like her. The hashtag #RESPECTANDREABRILLANTES trended in support for the child star.
2. Enrique Gil's drunken flight
A scandal in the air starring Enrique Gil flew throughout social media. Gil was in drunken frenzy during a flight to Europe for ASAP Live in London. According to reports, actors Paulo Avelino and Jake Cuenca secretly gave Gil alcoholic drinks (allegations which Avelino has denied) despite his manager's restrictions. Drunk Gil was said to be disturbing actress Jessy Mendiola until she dissed him. That's when the  Gil lashed out on everyone and spewed profanity. He even directed some of this profanity towards his love team partner Liza Soberano. Cuenca, Avelino and TV host Luis Manzano tried to calm the young actor but he could not be contained.
Mendiola, though, posted this photo on her Instagram that we all know is all about that drunken flight:
None of these happenings were directly confirmed by Gil, but he did issue an apology to Mendiola and her then boyfriend JM De Guzman, who challenged Gil into a fistfight following the fiasco. Gil said in his apology, "I had some drinks sa plane, I mean, more than I should be having, so as a result things got out of hand. At dahil po doon, (and because of that) I want to apologize to my brothers and sisters from Star Magic. I sincerely apologize to Jessy, to JM (De Guzman, Jessy's boyfriend) if ever I offended him in any way, I'm sorry. Tao lang, nagkakamali, we all makes mistakes but you own up to it, you learn from it and you move forward."
1. Janice de Belen and Gerald Anderson's alleged fling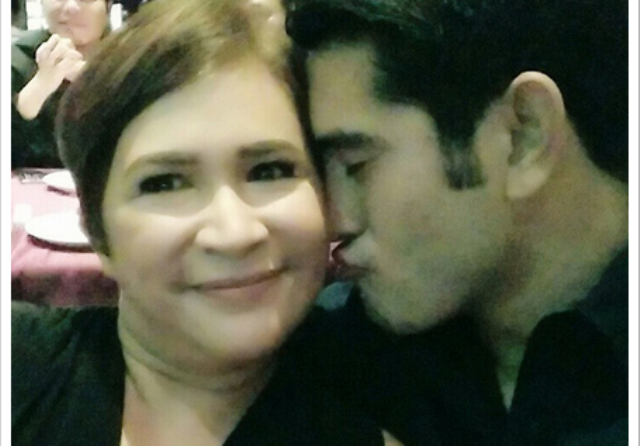 2015 is the year that saw the breakup of Gerald Anderson and Maja Salvador. But their breakup isn't the most surprising thing from this issue, it's the alleged reason of their breakup that might get a gasp or two from you.

The alleged cause of the breakup of the two stars was Janice de Belen, Anderson's co-star in Budoy back in 2011. Anderson denied all rumors of their secret relationship, saying, "Hindi ko nga alam kung papatulan pa 'yan. Nakakahiya sa pamilya ni ate Janice. Tinext ko nga siya, tinanong ko kung okay lang sila kasi napakawalang kwenta naman (ng istorya na 'yan). Sana tigilan na kasi nakakahiya sa ibang tao." He even said that he'd rather have people bash him than De Belen.

De Belen reacted to the rumors by posting this photo on her Instagram:
Anderson says that he does not regret his breakup with Maja and that they are still friends. He's happy now with his projects and is still in the "healing process" from their breakup.
Do you think 2016 will be more exciting than 2015? Share your thoughts below!