Movies. How do I love thee? Let me count the ways. Movies, like the eyes, are windows to our souls. They are magical mirrors that reflect realities that are invisible to us. Movies are like those important people that we meet in our lifetime, each with an important lesson to share. They enrich us in more ways that we can ever imagine, not to mention make us feel and look good in trivia games, especially during the quarantine. So while you have the time, go and watch as many movies as you can! Here's where you should start.
 The Kingmaker
Never forget. If we do, then we will never correct the mistakes of the past. Forgetting is like turning a blind eye to all the injustices and turning our backs on all the people who sacrificed their lives for our freedom. The Kingmaker teaches us a very important lesson: when the character of a man is not clear to you, look at his friends and then pick a side if you must. Watch, learn and never forget.
The Kingmaker will start streaming for free on iWant starting May 15.
Once Upon a Time in Hollywood
In signature cutthroat and flame-throwing Tarantino fashion, Once Upon a Time in Hollyowod is full of shenanigans and fight scenes that make you feel uncomfortable in your seat but at the same time beg for more. Brad'ss Oscar-winning performance is the icing on the cake and Leo's, the cherry on top. One of the close-to-3-hour flicks that's worth every minute.
You can watch Once Upon a Time in Hollywood on Netflix.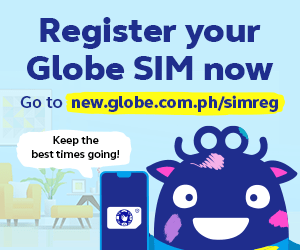 Ford v Ferrari
I remember my what my older brother wrote on his high school yearbook as his motto like a core memory. He said, "Winning isn't everything. It's the only thing." Ford v Ferrari teaches us the opposite: that winning is not everything. It's a bonus for working hard and doesn't necessarily come as the reward for choosing to be a good person. What makes us true winners is how we live our lives because in the end, it all boils down to one question: who are you?
You can buy or rent Ford v Ferrari on YouTube.
 The Platform
"A great man who is sin-ridden can only be a great sinner, the wealthy man who is not generous will be a miserly beggar. The owner of wealth is not made happy by owning it, but by spending it well." The Platform hits home like Babe Ruth woke up on the right side of the bed on his birthday. And the universe could not have picked a more perfect time to be streaming it on Netflix. What a perfect for social inequality which is especially relevant to us today. It is a great reminder for all of us to be mindful of those living particularly below our platforms and to now, more than ever aim for "spontaneous solidarity".
P.S. You must have a strong stomach to sit through this. Well, enjoy watching, I guess.
Watch The Platform on Netflix.
 Marriage Story
It started off with beautiful lines that described the protagonists. So beautiful that I wish I had written them myself. If you pay enough attention, you will see how these lines practically describe the entire movie as well. A modern Kramer vs Kramer with light and heavy scenes, Marriage Story will take you on an emotional rollercoaster ride, up and down… then down… and further down again.
Watch Marriage Story on Netflix.
Uncut Gems
There's nothing an Adam Sandler movie can't cure, not even cabin fever. You've probably seen this movie make its rounds in movie circles more prominently or notoriously for getting the biggest Oscar snub this year. Well, that's exactly how this movie caught my attention. So you see, bad publicity is still good publicity. Well, after seeing the movie, I totally get the "oversight". While Adam did his homework and came out with guns blazing — no pun intended — I guess you just can't take comedy away from the man. It was hard not to see Happy Gilmore or Billy Madison in Howard Ratner, yes, even in that bling and that long-er curly hair. But yeah, it wasn't trash and I highly recommend it. Speaking of trash, it leaves us with a very strong message that is to be careful with our words and whom we call trash, because in the end, they could be the ones laughing all the way to the bank.
Watch Uncut Gems on Netflix.
Jojo Rabbit
Jojo Rabbit achieves the impossible, taking a light-hearted look on Nazi Germany without making light of the painful points of history. How it managed to do that is for you to find out. This will surely blow your brains out!
You can buy or rent Jojo Rabbit on YouTube.
 Judy
Shout Hallelujah, come on get happy! I saved the best for last with less words. I can describe the experience in just two words actually: Renee. Zellweger. She was an absolute joy to watch. And if only for her performance, I would implore you to see this movie.
You can watch Judy on Amazon Prime.
What other movies can you recommend? Tell us below!