People have been talking about Korean drama Nevertheless nonstop, and we understand why. Aside from the kilig albeit frustrating love triangle and the amazing supporting characters, the show also has talented and good-looking cast members. That includes rising star Chae Jong-hyeop, who plays Yang Do-hyuk, Na-bi's childhood friend and other love interest. Get to know the actor behind the character!
He's only 28 years old
View this post on Instagram
Chae Jong-hyeop was born on 19 May 1993 in Seoul, South Korea. That makes him a Taurus!
#TeamPotato: Why We're Rooting for Do-hyuk as *the* One for Na-bi in 'Nevertheless'
#TeamPotato: Why We're Rooting for Do-hyuk as *the* One for Na-bi in 'Nevertheless'
Meryl Medel | Jul 27, 2021
He started as a model
View this post on Instagram
He began his entertainment career in modeling before he shifted into acting. His first acting project was as a minor character in the MBC series Webtoon Hero – Tundra Show in 2016. This was followed by a few web series and some TV dramas.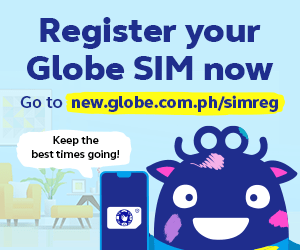 You might have seen him in Sisyphus: The Myth

He played Choi Jae-sun, who was a restaurant worker-turned-millionaire after he helped Park Shin-hye's character. He also starred in Hot Stove League as a baseball pitcher and in The Witch's Diner alongside Song Ji-hyo (Running Man) and Nam Ji-hyun (Suspicious Partner).
He's dedicated to his roles
View this post on Instagram
For his role in Hot Stove League, Jong-hyeop learned how to play baseball. He didn't know anything about the sport, but upon receiving and accepting the offer, he studied hard to play his role well.
He studied in South Africa
View this post on Instagram
Before he turned 21, Jong-hyeop studied in Pretoria, South Africa, and even reportedly lived in Thailand for a year. While abroad, he started learning English, a skill he has showcased in some of his interviews. Fun fact: His English name is Jimmy!
He's somewhat similar to his character Yang Do-hyuk
View this post on Instagram
In a speed interview with MBC, Jong-hyeop revealed his dating style. He shared how he usually just sits on his budding crush by himself instead of straightforwardly confessing. He also said how he prefers to date someone openly instead of secretively.
And that's actually pretty similar to his character Do-hyuk. For the longest time, Do-hyuk didn't confess his feelings for Na-bi. But he also didn't go out of his way to hide them. In fact, he was pretty obvious about it that everyone around him and Na-bi picked up on it.
He doesn't know much about K-pop
View this post on Instagram
When he starred as a guest on Korean variety show Amazing Saturday, Jong-hyeop mentioned how he's a big fan of western music. He said it's probably because he lived abroad for quite some time. Jong-hyeop cited that he's a big fan of Nigerian-Scottish Tayo Sound, with the song "Nervous" as his favorite.
But the cast of Amazing Saturday was rather shocked when Jong-hyeop said he didn't know a lot about K-Pop. In fact, he wasn't familiar with the latest groups, like aespa.
People love him for his "positive energy"
View this post on Instagram
That smile he's always flashing Na-bi's way in Nevertheless is something people around him see frequently in real life. His co-stars in The Witch's Diner love him for the "positive energy" Chae Jong-hyeop brings on the set. "Just with his presence, he always keeps us smiling," said Song Ji Hyo in an interview. Kami rin naman — we love that smile!
Follow us on Facebook, Twitter, Instagram, Tiktok, and Youtube for the l8est entertaining, useful, and informative lists!