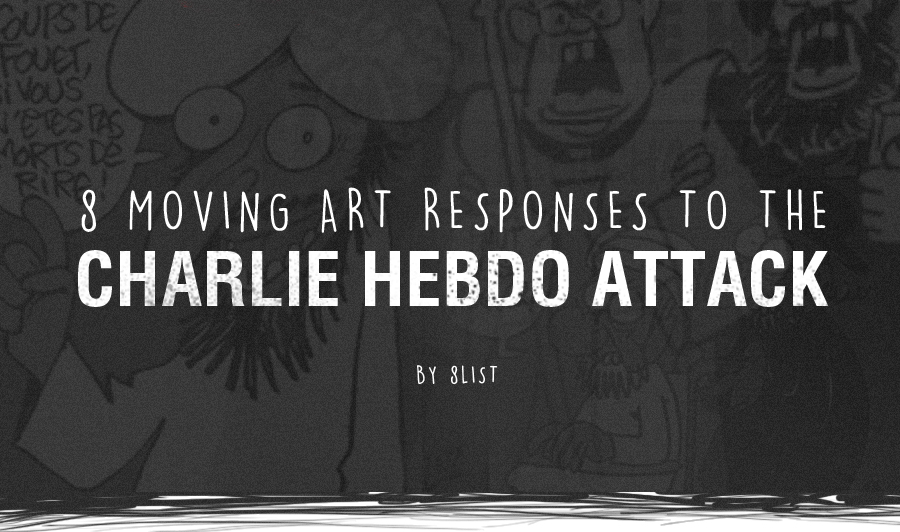 These are for the people who died in the attack, and for all the artists and journalists all over the world.
Below are creative responses to the Charlie Hebdo shooting, which killed 12 and wounded 11 others.
Cartoonists Jean Cabut, Stéphane Charbonnier, Bernard Verlhac, Georges Wolinski, Philippe Honoré; French Economist Bernard Maris; building maintenance worker Frédéric Boisseau; police officers Franck Brinsolaro and Ahmed Merabet; psychoanalyst and columnist Elsa Cayat; proofreader Moustapha Ourad; and guest at the meeting Michel Renaud.
We are thousands of miles away, but our thoughts are with the families friends of the victims.
Je Suis Charlie. Ako Si Charlie.
8. Lucille Clerc
Note: It has not yet been confirmed if this was really created by the English graffiti artist, but this image was posted on a Banksy Instagram account. EDIT: It's actually by French illustrator Lucille Clerc.
7. Francisco J. Olea
#CharlieHebdo pic.twitter.com/jIBbrIShe8

— Francisco J. Olea (@oleismos) January 7, 2015
6. Bernardo Erlich
Atentado a Charlie Hebdo. http://t.co/TBlz9pBuI7 pic.twitter.com/3UrweOEYK0

— Bernardo Erlich (@berlich) January 7, 2015
5. Philip DeFranco
#CharlieHebdo #JeSuisCharlie pic.twitter.com/GPCQK2EbbF

— Philip DeFranco (@PhillyD) January 7, 2015
4. Joep Bertrams
Charlie Hebdo. Nooit opzij. pic.twitter.com/MJwGKPQ8jU

— Joep Bertrams (@joepbertrams) January 7, 2015
3. Loïc Hostetter
.@lemondefr cartoonist @Zeptheworld https://t.co/UpKdFVkcoy pic.twitter.com/uDTRmYnrW8

— Loïc Hostetter (@LoicHostetter) January 7, 2015
2. Aldrin Tirones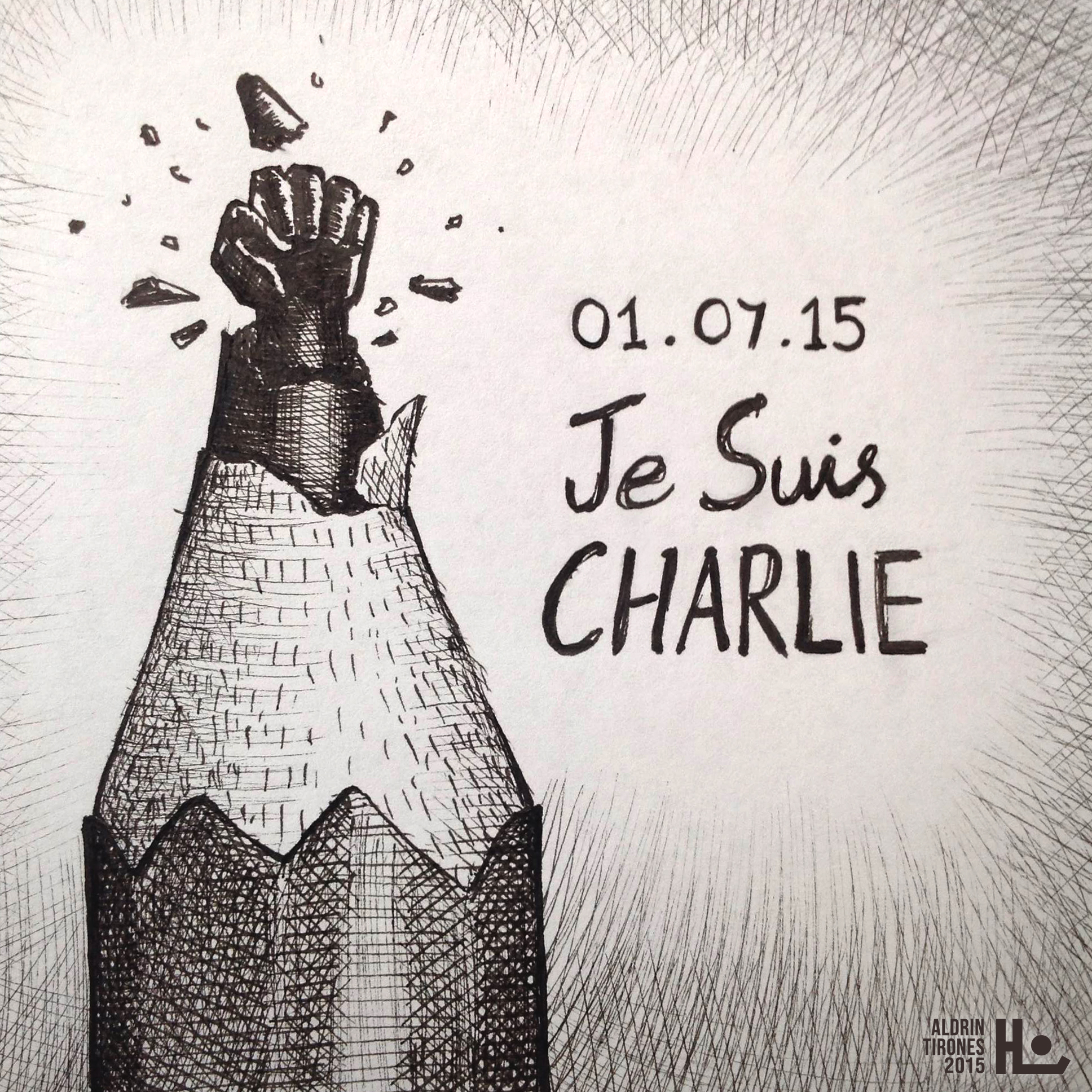 1. Lady Santelices