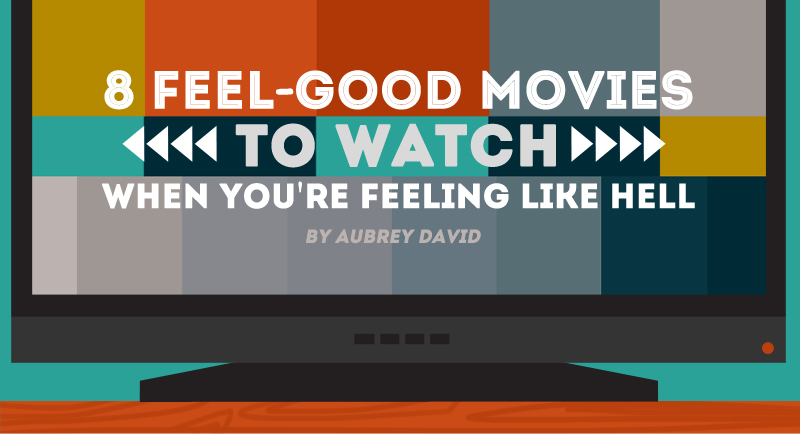 Last month, 8List.ph featured 8 beautiful movies that the single and alone can watch during the holidays. If you still haven't picked yourself up, try the out the following–here are 8 more (with some stirring quotes!) that could hopefully make you feel better during the sh*tty days.

Where fact and fiction intertwine in the best, most heartfelt way.
They say when you meet the love of your life, time stops, and that's true. What they don't tell you is that when it starts again, it moves extra fast to catch up.

F*cked up in life big time? This one's going to teach you how you should stay a little while longer. And sure, the manic pixie dream girl fad may be over, but don't let Kirsten Dunst's character ruin it for you.
So you failed. Alright you really failed. You failed. You failed. You failed. You failed. You failed. You failed. You failed. You failed. You failed. You failed. You failed. You failed. You think I care about that? I do understand. You wanna be really great? Then have the courage to fail big and stick around. Make them wonder why you're still smiling.

A lot of people will agree that the first 10 minutes of this movie movie is still a better love story than "Twilight." The perfect happy-sad movie that you can watch with the whole clan.
Hey, I know a joke! A squirrel walks up to a tree and says, "I forgot to store acorns for the winter and now I am dead." Ha! It is funny because the squirrel gets dead.

This is not in the same generation as the rest of the titles on the list, but a little musical always goes a long way.
Raindrops on roses and whiskers on kittens, bright copper kettles and warm woolen mittens!

Created by John Carney, the man behind the movie (and, now, a Broadway musical) "Once," this one is another music-heavy movie that you'll enjoy singing along to. If you generally do not like Adam Levine, this movie may change things a little bit.
I just think you have let your troubles get in the way of your entire life.

You simply cannot go wrong with a Charlie Kaufman-Michel Gondry collaboration. This one's a reminder of what you can do before you decide to erase someone from your life.
C: Look man, I'm telling you right off the bat I'm high maintenance. So I'm not gonna tip-toe around your marriage or whatever it is ya got goin' on there. If you wanna be with me, you're with me.
J: Okay.

Living life to the fullest should never be a cliché. This one also contains a beautiful soundtrack featuring Swedish singer-songwriter Jose Gonzalez.
Beautiful things don't ask for attention.

Wes Anderson, one of the most beloved auteurs of his generation, has once again woven a beautiful, eccentric, funny, and visually stunning movie of love, friendship, and–in true WA fashion–insane symmetry.
You see, there are still faint glimmers of civilization left in this barbaric slaughterhouse that was once known as humanity. Indeed that's what we provide in our own modest, humble, insignificant… oh, f*ck it.
What do you watch during bad days? Share them with us in the comments section below!