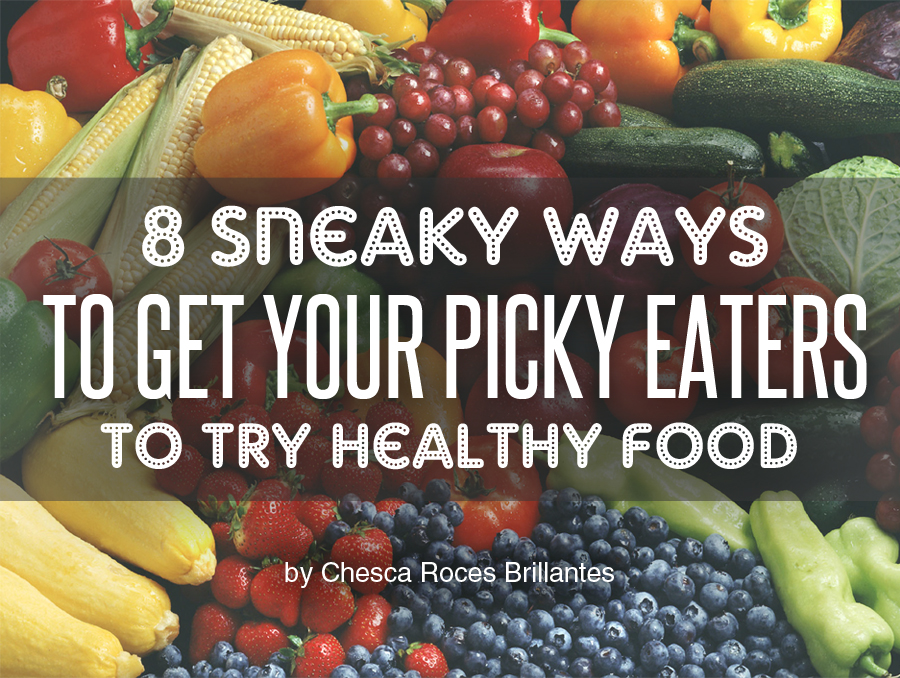 I was never a picky eater. Not even as a preschooler. I was a very slow eater, yes, but never picky. I ate tomatoes like they were apples, choked on my kangkong from excitement, snacked on kamias and had wheat germ with raisins for breakfast. And god I'd give anything for my kids to be the same–even just one out of the three. As luck would have it, all three detest anything green and will literally gag when I force them to try a tiny piece. One won't even touch fish or any fruit.
I've tried a lot of creative ways to get them to eat the healthy stuff. I made broccoli "trees" to dip in a cheese "pond" but got a "but mama, people don't eat trees" feedback. I chopped carrots into tiny pieces and mixed it into spaghetti sauce ("Ew, mama. There's something yucky in the pasta!"), grated carrots to add to lumpiang shanghai ("Gross! Orange stuff in my lumpia!"), made a green smoothie with my high-tech blender bought specifically to make them ("It looks like vomit. I don't want it. Ever"), but none of them worked. But you know what they say: practice makes perfect.
With 8 years of force feeding, screaming, total meltdowns, face the walls and nobody-allowed-to-get-up-till-you-finish-your-food moments under my belt, it's safe to say I've had A LOT of practice. Each succeeding child has come out a better eater than the previous one. Hurrah! Still no greens though. None of them can stomach eating the healthy stuff. At least not when they know it's there. Little do they know, I've been feeding it to them without them even noticing it. *cue evil laughter*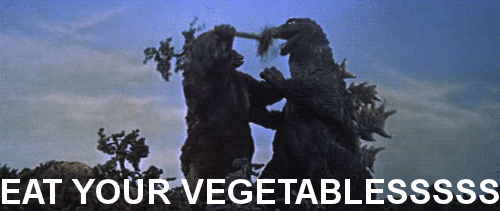 When trying to hide the good stuff in your kids' food, make sure to match colors and textures. When my kids were little, they devoured pureed anything. As soon as I tried to introduce the chunkier versions into their diet, they spat it out. Rice with pureed vegetables and proteins were never a problem, so I know it wasn't really the taste that was the problem, but the texture. I tried many times to make it seem exciting or appetizing (and if you knew the food I make at home, it's anything but boring) to eat veggies or fruits because I didn't want to seem like I was lying about what I was feeding them if I just did a better job at hiding them. Well, I gave up. Rather than wasting a whole lot of food or spending half an hour picking out every little bit of grated carrot from their bolognese, I just went with the get better at concealing idea. Puree is the way, my friend. The food processor is God's gift to you.
Before I go on with the list of how to sneakily add healthy into their diet, I must say one very important thing: Do not dance a little jig and say, "Ha! You just ate carrots and loved it! after they devour the said sneaky dishes. I learned the hard way that the best way to not break the trust you and your child have between each other is to pretend you did not do anything to "poison" their food and act as normally as possible. Much like how we never talked about how we successfully sneaked out of the house to our parents when we were teens. Just don't do it.
8. Hide the healthy ingredients in their pasta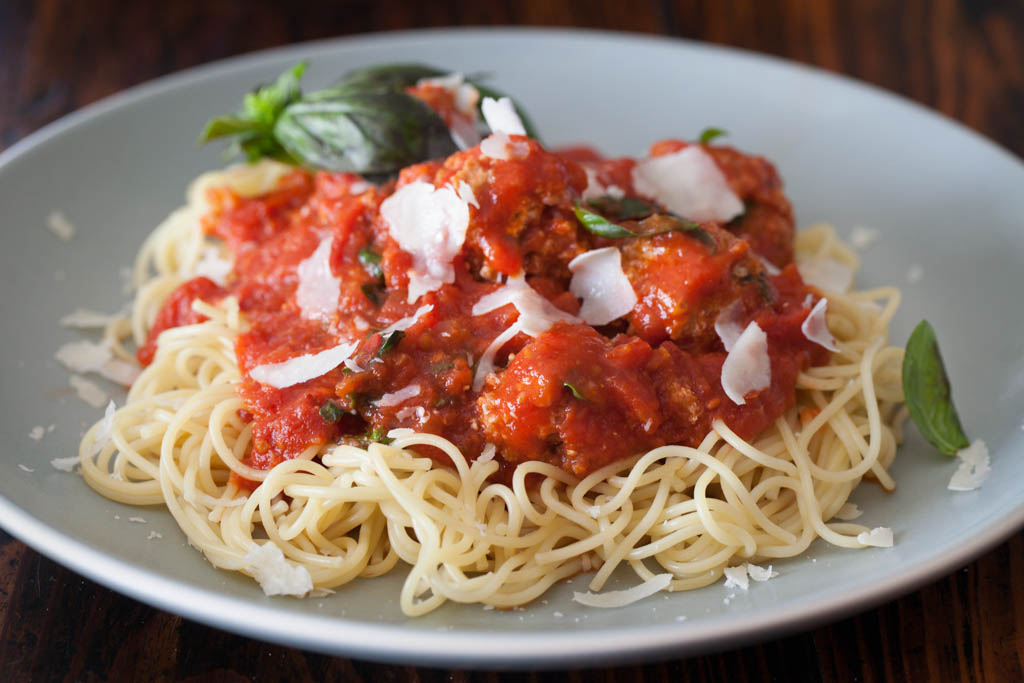 Pasta isn't exactly synonymous to healthy—especially the ones coming from a certain Mr.McD's or an overexcited bee. But if you make your own sauce and add pureed steamed carrots, squash, or sweet potatoes, at least you can add a bit more nutrients to something they see as fun. If you're lucky and your kid likes pesto, swap half the basil for raw baby spinach. They won't even notice the difference.
7. Make MockNuggets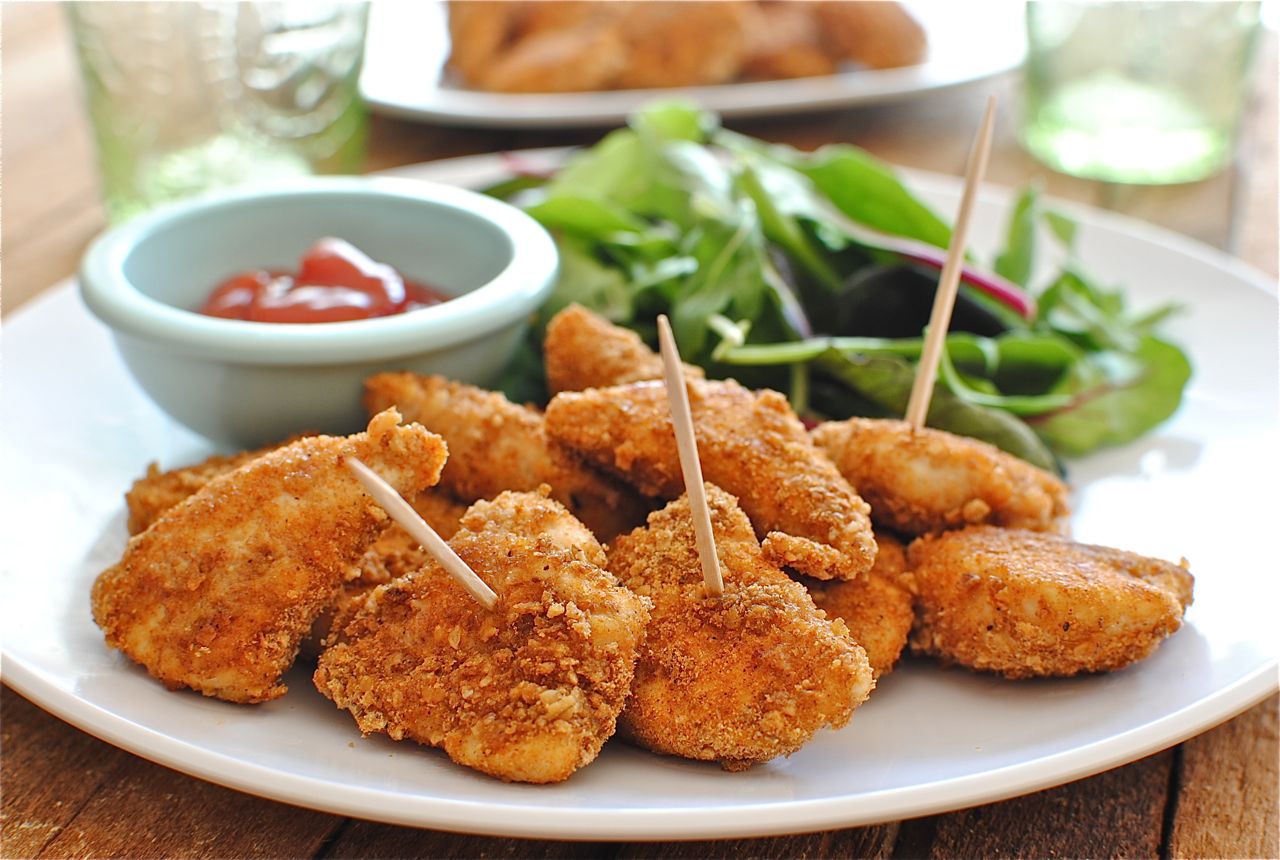 You know how you never really know what's inside your chicken nuggets? They hide whatever fillers and binders added to the chicken so well that you sometimes doubt it has any chicken at all. While pondering on that and over processing a batch of pork for sausages, I realized that hey, we can totally do the same thing but healthier! Add pureed steamed zucchini and potatoes to ground chicken plus seasoning, form into little balls, flatten to about 1/2" thick before coating in batter or breadcrumbs and frying. If it's too mushy, add a little flour to bind it all together since the zucchini has a lot of water in it and can be quite runny on its own.
If you have a meat grinder or if your food processor can take it, process semi-frozen chicken breast chunks till kind of like a paste to replicate the unnatural chicken texture with store-bought nuggets. If not, you can politely ask your local meat shop or grocery store attendant to grind the chicken twice (or thrice) for you. It may look gross but at least you know it's all chicken. Up until you add the other stuff at least.
6. Fancify their peanut butter sandwiches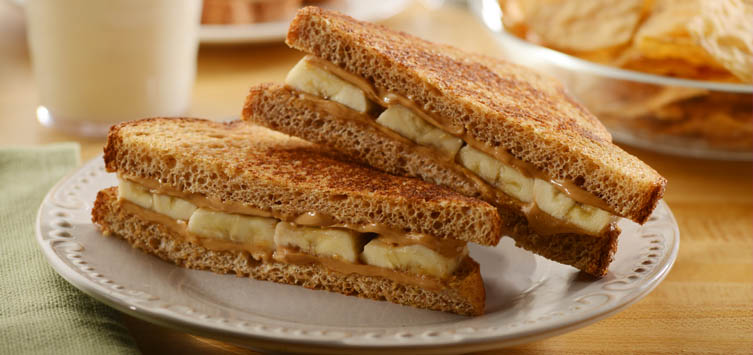 I don't know about you but I love that Chocnut-tasting peanut butter of our childhood. Switching to the "natural" or reduced fat imported versions was so difficult because they were just so bland and blah. Of course what we grew up on is probably not the best option for a healthy snack and I had to really find ways for the latter variety to be tastier. Simple: add a bit of honey. Honey in their all-natural, low-sugar peanut butter sandwiches makes it easy to scarf down a few of these babies in a jiff (pun unintended). But for a real health boost, make an extra sneaky chunky crunchy banana-nut supreme. Chunky peanut butter, banana slices, drizzle of honey, a sprinkling of wheat germ, a bit of crushed graham crackers, in between toasted double whole wheat bread. You may be tempted to make this for yourself sometimes. Fine, you can cheat and add the chocolate chips too.
5. Make your own popsicles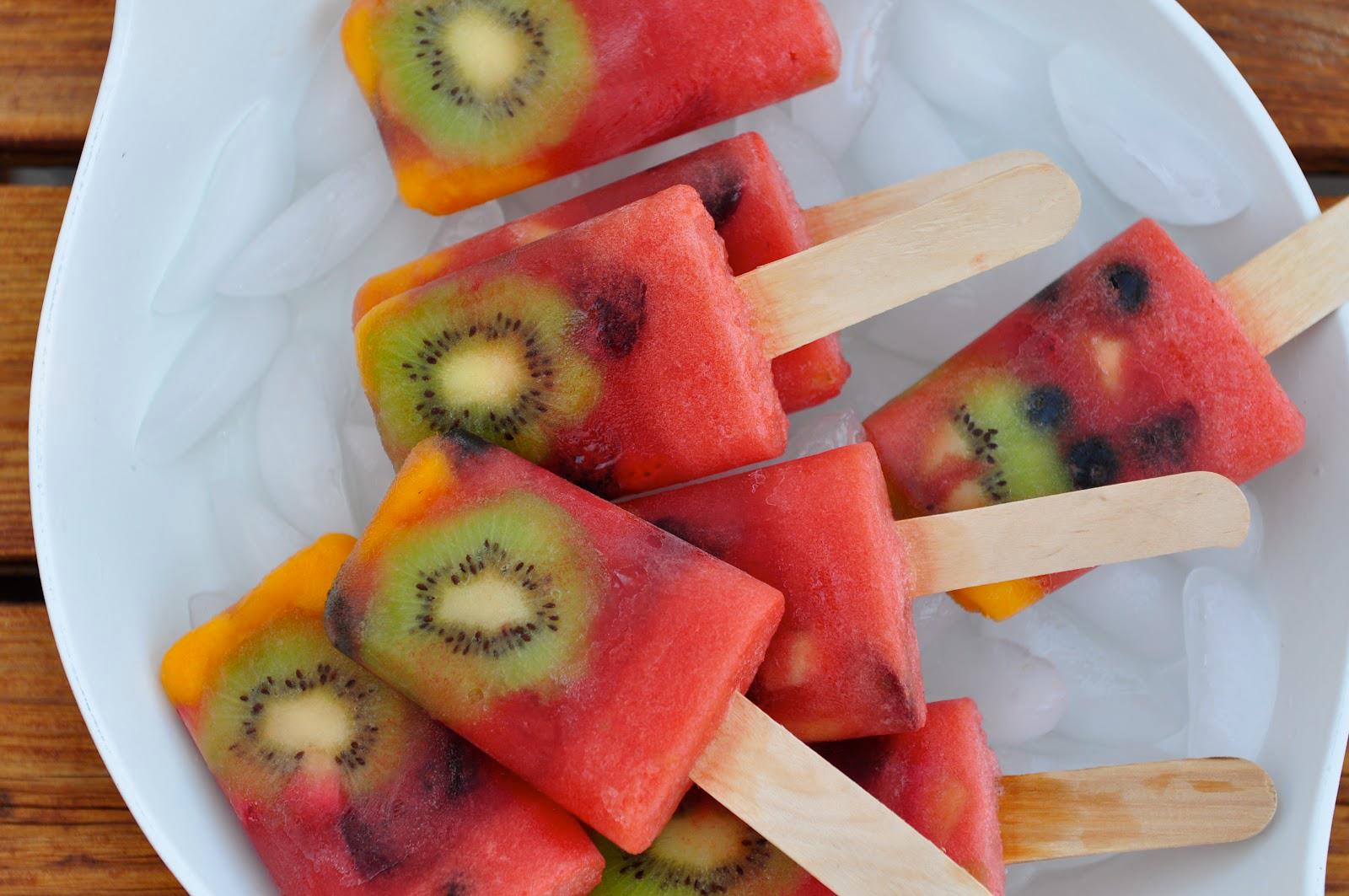 I have something against the guy who drives the ice cream cart in front of our house every afternoon. I swear he purposely parks in front of our gate and plays that irritating tune even my 2-year old can recognize IN HIS SLEEP so my kids can start wailing, demanding to buy popsicles cos apparently it's too hot and they  need something refreshing. I hate him.
In my hatred, I've come up with a better idea: Make fun looking fruit popsicles with coconut water in my own freezer. There are a lot of cheap popsicle molds even in department stores and you can fill those with berries, coconut meat, peaches, oranges, or kiwi slices and make them beautifully suspended in coconut water. If your kids do not like munching on the actual frozen fruit (like mine), you can, again, puree the fruit and mix it with coconut water (a good source of potassium, and various vitamins and minerals) to make a yummy treat. Save some for your kids, please!
4. Bake some breakfast cookies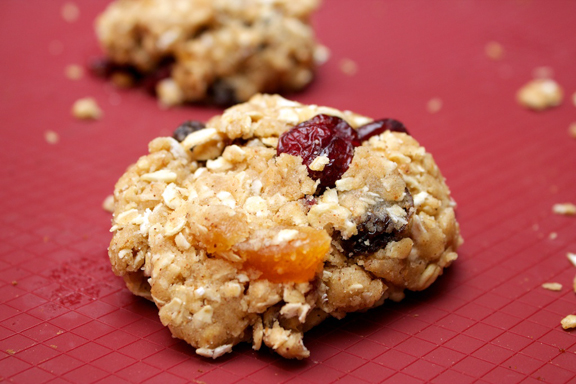 My mom and I have bad memories of oatmeal. Both of us were made to drink the thick goop every breakfast before school by my grandma. Thankfully, unlike my mom, I don't detest all kinds of oatmeal, just the instant ones that resemble paste when cold. Ugh.   I like my oatmeal with a little more bite: rolled oats with raisins or dried cranberries, apple bits, and cinnamon. Oatmeal is a pretty good breakfast cos it's quick, filling, has a lot of fiber, antioxidants, and is actually a whole grain. But boy is it hard to make the kids want to eat it. Enter bright idea #2: Oatmeal cookies for breakfast.
While making a batch of oatmeal cookies, I ended up adding the things I usually add to my bowl of oatmeal: Raisins, cranberries, almond slivers, cinnamon. So why not have that for breakfast, right? The only thing lacking were the apples. Swapping half a cup of sugar in your oatmeal cookie recipe with the same amount of applesauce actually makes for a moister and more nutritious cookie with less of the refined sugar. If you make your own applesauce, don't remove the peel for that extra fiber. Now tell me if your kids won't want to jump out of bed for breakfast each morning.
3. Pink Juice!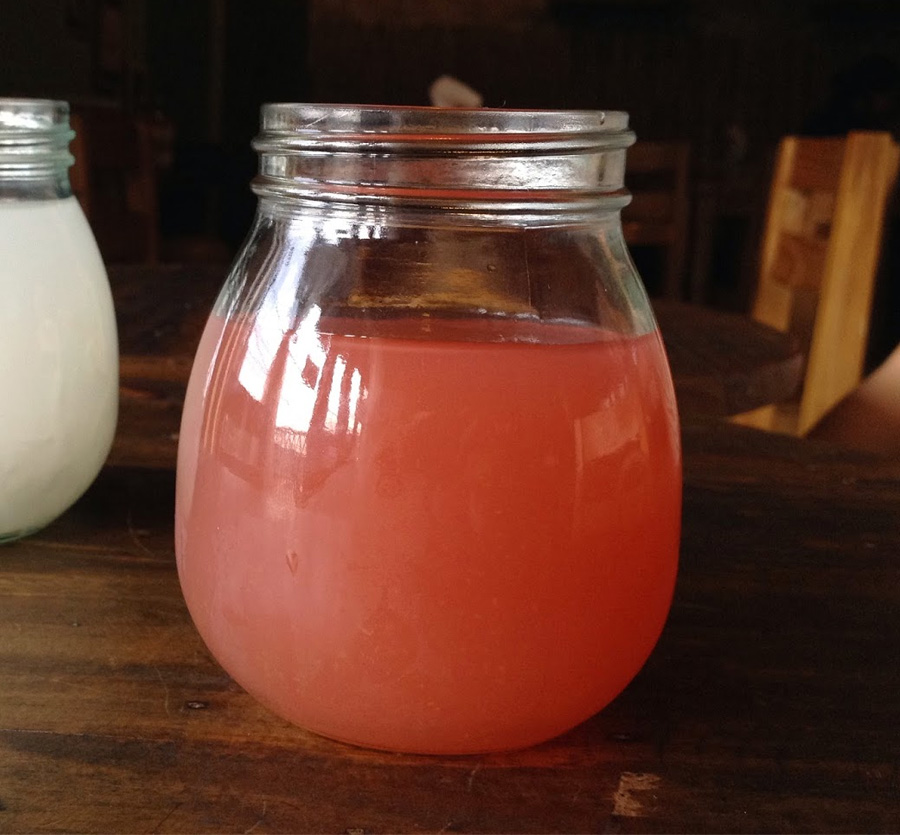 If there was one thing I didn't eat when I was a kid, it's talbos ng camote. I know a lot of adults who still won't cos frankly, there's little to like about it. Most of the time people eat it out of necessity, not cos they actually crave it. Its stringy stems and dark green leaves pack a lot of vitamin A, B, C, calcium, phosphorus, iron, and antioxidants that could possibly even reduce the risk for cancer and heart disease. So how now to get this into our kids' systems if even adults aren't really all that happy to eat it in the first place? Use a bit of magic!
Impress your kids with a little magic trick with steeped camote tops. Cool the green-colored tea from steeping and straining leaves and add honey and freshly squeezed calamansi juice to turn the green to pink! The best part is that it really just tastes like calamansi juice, nothing funky. Awesome, right?
2. Whip up some guacamole pudding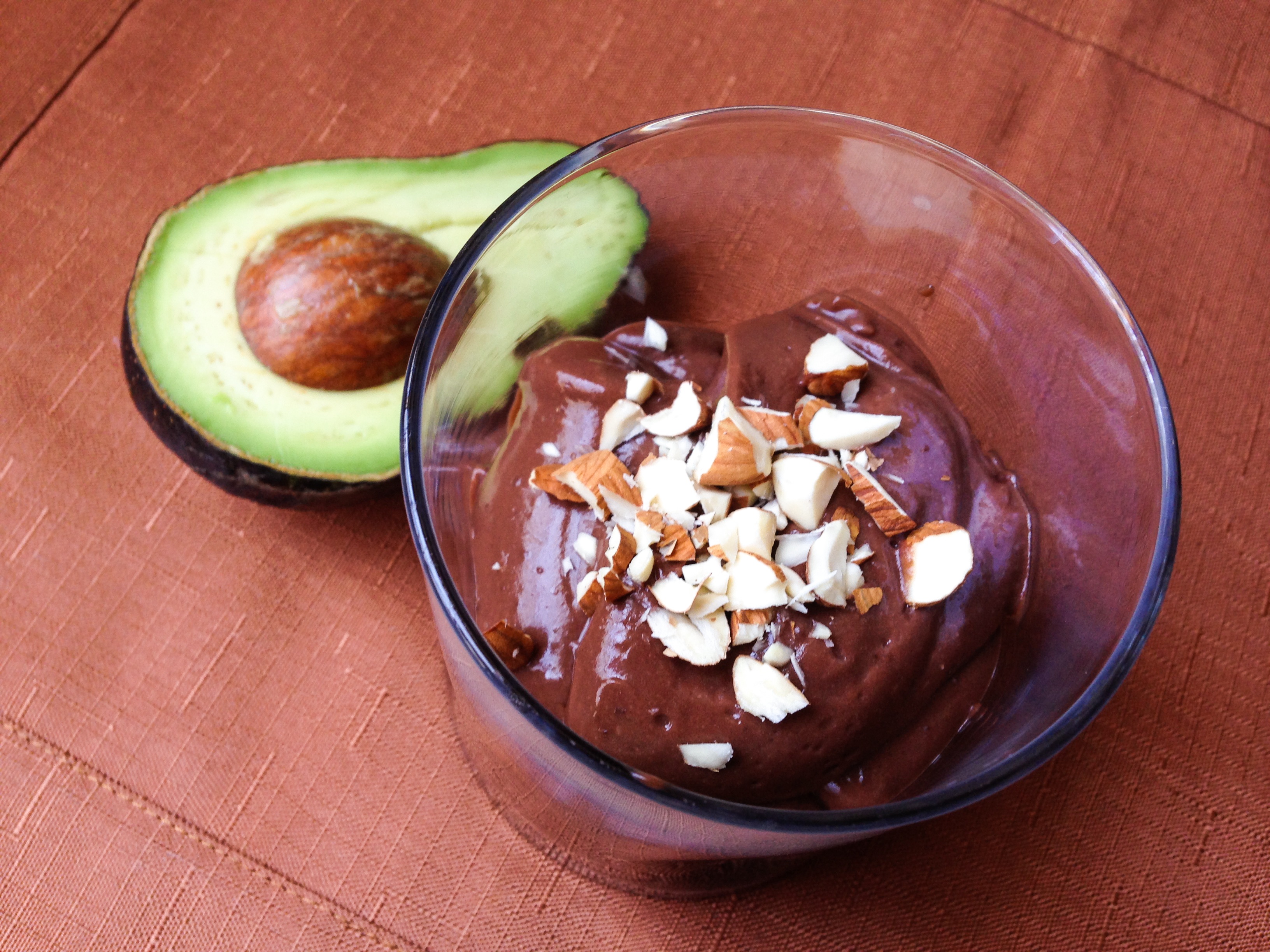 Who doesn't love Snack Pack? But all those empty calories and fat could be traded for better food for the brain while still being a yummy dessert. Avocado is also high in fat, but it's the good kind. It has no sodium or cholesterol, has a lot of vitamin K, C, B5, B6, E, potassium and folate plus a small amount of other vitamins and minerals. So why aren't we eating more of this and feeding it to our kids? Well, for one, it's green. And I have yet to meet a kid who loves guacamole so much to be able to eat a whole cup of it. As you probably guessed where I'm leading to, yep, turn your avocados into pudding. Surprisingly enough, it works.
Dump an avocado and 1/4c cocoa powder plus sugar, a pinch of salt, vanilla and a little milk into your food processor and blend away. If it's too rich, use water instead of milk.  I actually stumbled upon this recipe while researching on vegan and paleo deserts for a friend and in the actual recipe, coconut milk was used. You could give that a try too cos coconut milk has a lot of goodies in it as well.
1. Blend healthy ice cream
This last entry may not be about sneaking a healthy ingredient into their meal. How can you when there's only one ingredient? Yes, ONE ingredient. No fuss, no dairy, no refined sugar banana ice cream.
When I was a kid, my cousins would snack on banana "ice cream" made by their cook. She'd cut up bananas, toss 'em in a small Tupperware, poured over sweetened milk and froze it solid. Back then I thought it was awesome. You almost had to use an ice pick to start eating it but it tasted real good and would satisfy a sweet craving just as well as any other sugary treat. Bananas aren't my thing but in ice cream from, another bowl, please.
More recently though I saw one of those cooking shows where the chef travels somewhere, I think, and he transformed bananas into ice cream by blending frozen bananas till it was just the right consistency. Amazing! Whoever thought of that first should get an award for being the most mind blowingly simple yet incredibly yummy desert ever. Seriously. Cut up frozen bananas in the food processor magically turns into something resembling soft serve ice cream without the need for an ice cream maker. Sorcery! And just like your basic vanilla ice cream, you can mix it up and add all sorts of things into your puree like a few tablespoons of Nutella, peanut butter and honey, cocoa powder, strawberries, whatever you like.
The best part is you don't even have to make an effort to keep kids away from the kitchen while you sneak in your magic ingredient with this one. It's actually something you can do together and have fun with (well…maybe except for my son who won't eat fruits).
Got other food prep ideas to share? Write them in the comments section below!