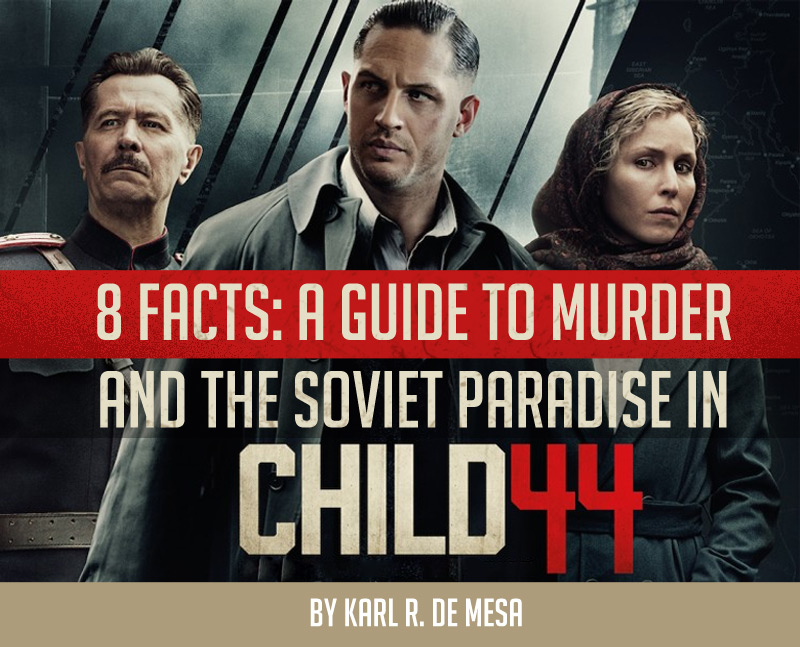 How do you get away with murder? If you're in Stalinist Russia, the totalitarian environment and its policies make it easy: since murder is a capitalist disease it is simply denied existence. The popular refrain is: "There is no murder in Paradise."
Add to that the political climate of 1953, after WW2, when the propaganda and the pogrom for capitalist spies was at its height, then you've got a climate ripe for the festering of serial crimes like psychopathic homicides.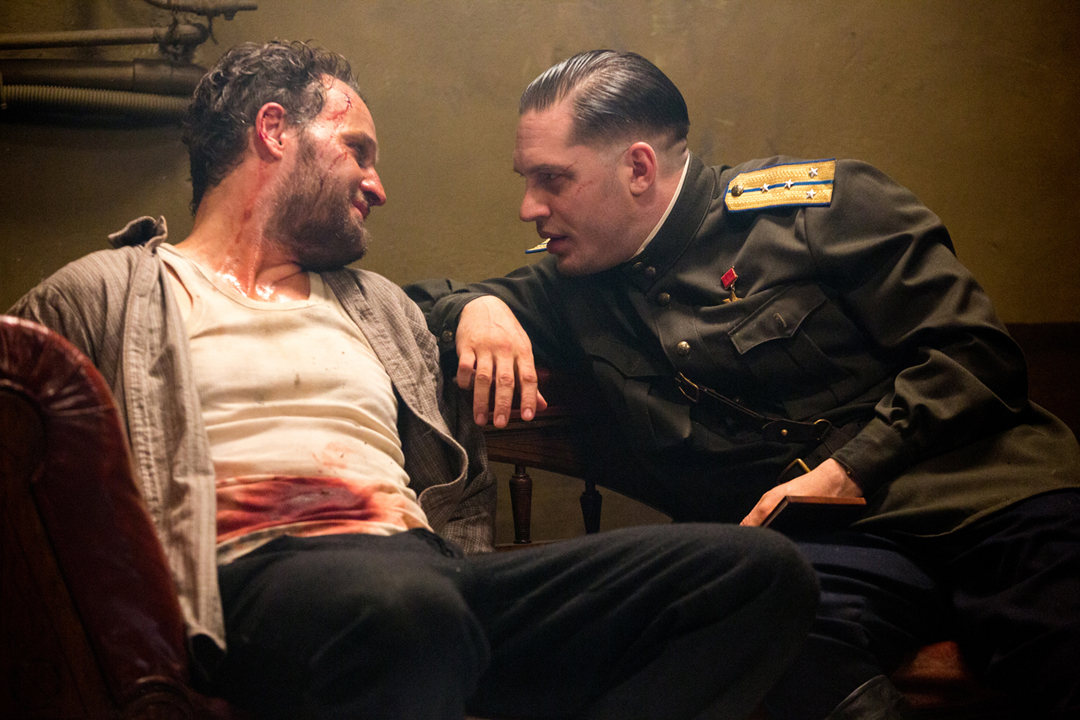 It also looks like this Ridley Scott-produced movie is doing something right. It definitely hit a nerve when it was reportedly pulled from cinema schedules in Russia just a few days before it was due for release. Prior to that, there was a screening of the film for Russian officials and a few "experts", then the decision not to show the film got handed down.
Apparently the showing comes too near the eve of the 70th anniversary of Russian WW2 victory and the tone and allegations of the film during that time period just might ruffle too many feathers in Putin's regime.
Despite its rambling, philosophical musing on policy shortcomings married with the investigative tone that wouldn't be out of place in a theoretical episode of Soviet Moscow SVU, this movie hits all the right brooding tones with aplomb. This is mainly due to the stellar acting skills of ill-fated, reluctantly adoring husband and wife Leo Demidov and Raisa Demidov—played by Tom Hardy and Noomi Rapace respectively.
Hardy is becoming a real chameleon lead of Hollywood, somebody you call when you need intensity and soul in varying measure, able to muster accurate performances whether it's a downtrodden MMA fighter (Warrior), a supervillain terrorist (TDKR), the ordinary decent moonshine bootlegger clan leader (Lawless), and the ordinary decent ex-mafia assassin turned bouncer (The Drop). In "Child 44" Hardy's Leo Demidov is caught in a crisis of conscience as one of the secret agents of the Soviet police; he loses status, power and home when he refuses to denounce his own wife, Raisa, as a traitor.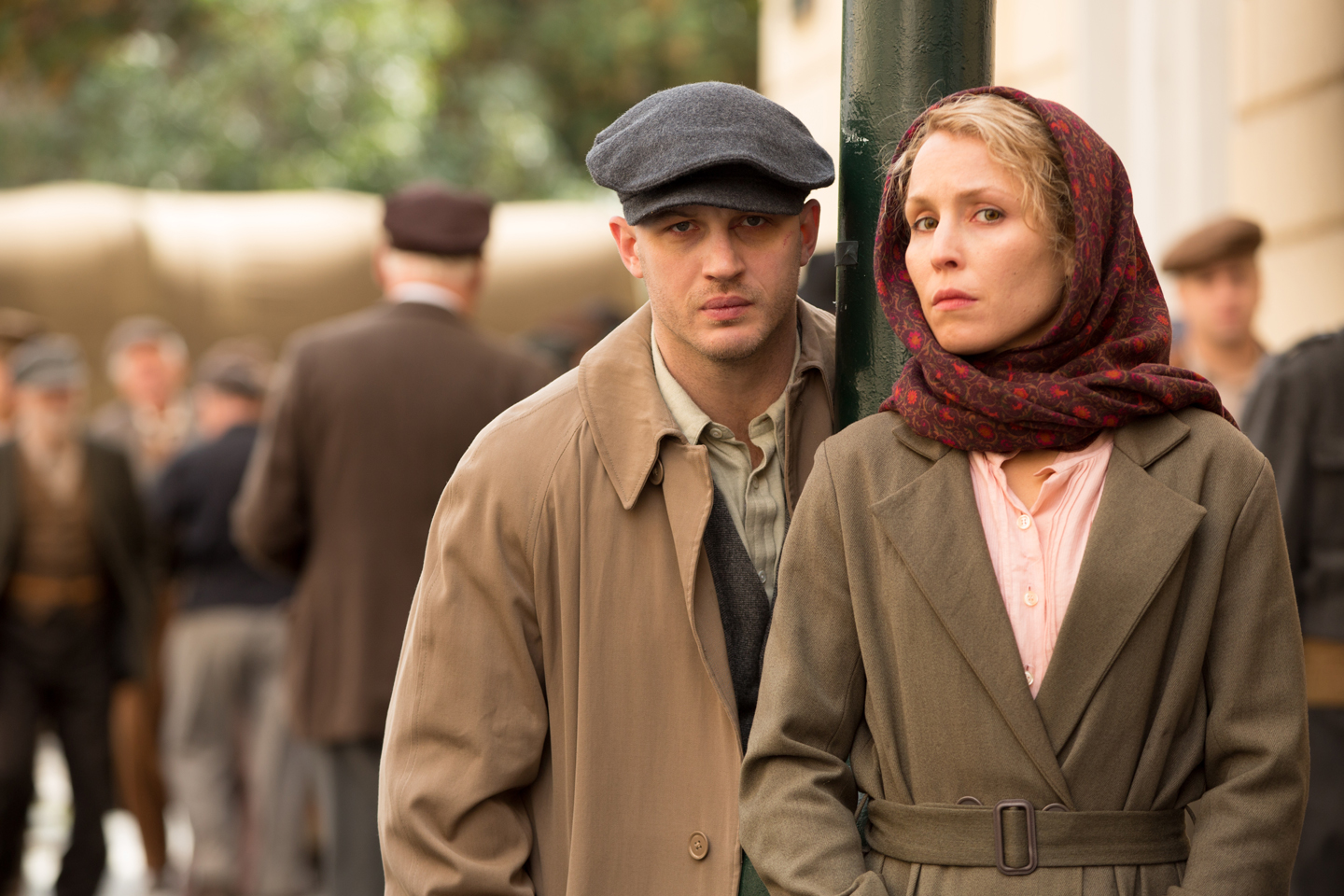 While Gary Oldman's put upon, good-hearted gulag bureaucrat Police General Mikhail Nesterov and Joel Kinnaman's cardboard villainous rival Vasili both provide ballast for the morals and motives of Demidov, it is Rapace's complex portrayal of Raisa, the secret agent's wife, who's revealed to be terrified and empowered at the same time, that is able to lend crucial, fresh perspective to this movie without capsizing the context and making this about the plight of women in Soviet Russia.
One of my fave scenes is Raisa calming down people that Demidov needs to interview to chase down leads. While Demidov is no slouch in interrogation and intimidation, it is Raisa's soft touch that yields results when facing families of the possible murder victims.
Add some spot on depictions of the gulag, the prickly love story of Leo and Raisa, and the thrill of tracking down a murderer while the Stalinist police are after you, and "Child 44" is a true politically-charged movie. Props to director Daniel Espinosa for tying up all the diverse themes of this story and making an exciting, if hugely gloomy, movie.
Here are more facts about the movie, the characters, and the material it was based on.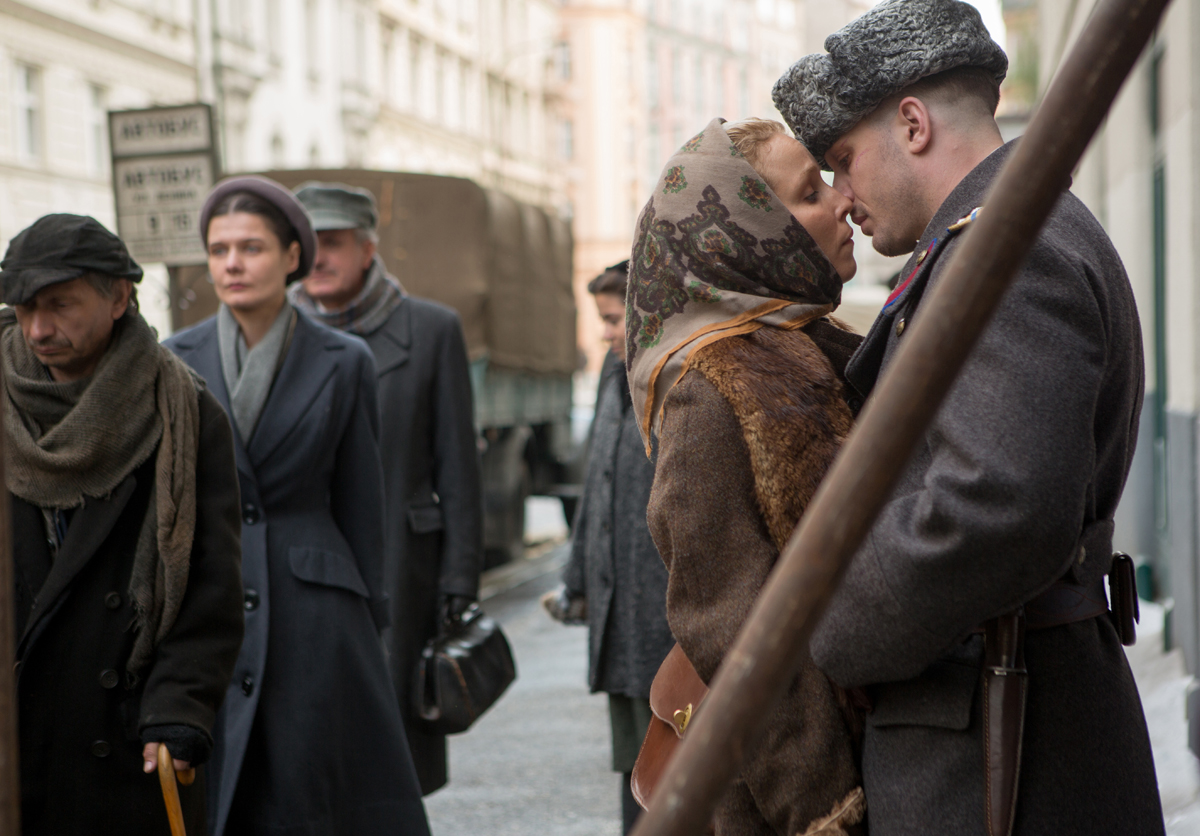 The movie is based on author Tom Rob Smith's best-selling, similarly-titled novel which is a gripping thriller set against the backdrop of 1953 Stalinist Russia. A proud product of the Soviet system, orphan-turned-war-hero Leo Demidov (Tom Hardy) has risen through the ranks of the MGB, the state's domestic security apparatus, to become a star investigator of dissident activity.
When he and sadistic colleague Vasil (Joel Kinnaman) capture suspected spy Anatoly Tarasovich Brodsky (Jason Clarke), the "traitor" names Leo's own wife, beautiful schoolteacher Raisa (Noomi Rapace), as a co-conspirator. In a time when being named a spy was also a decree of death for your immediate family, the only way out is to denounce your family member, loudly and vociferously. Will Leo disown his own wife or risk being named traitor as well; killing how own parents in turn?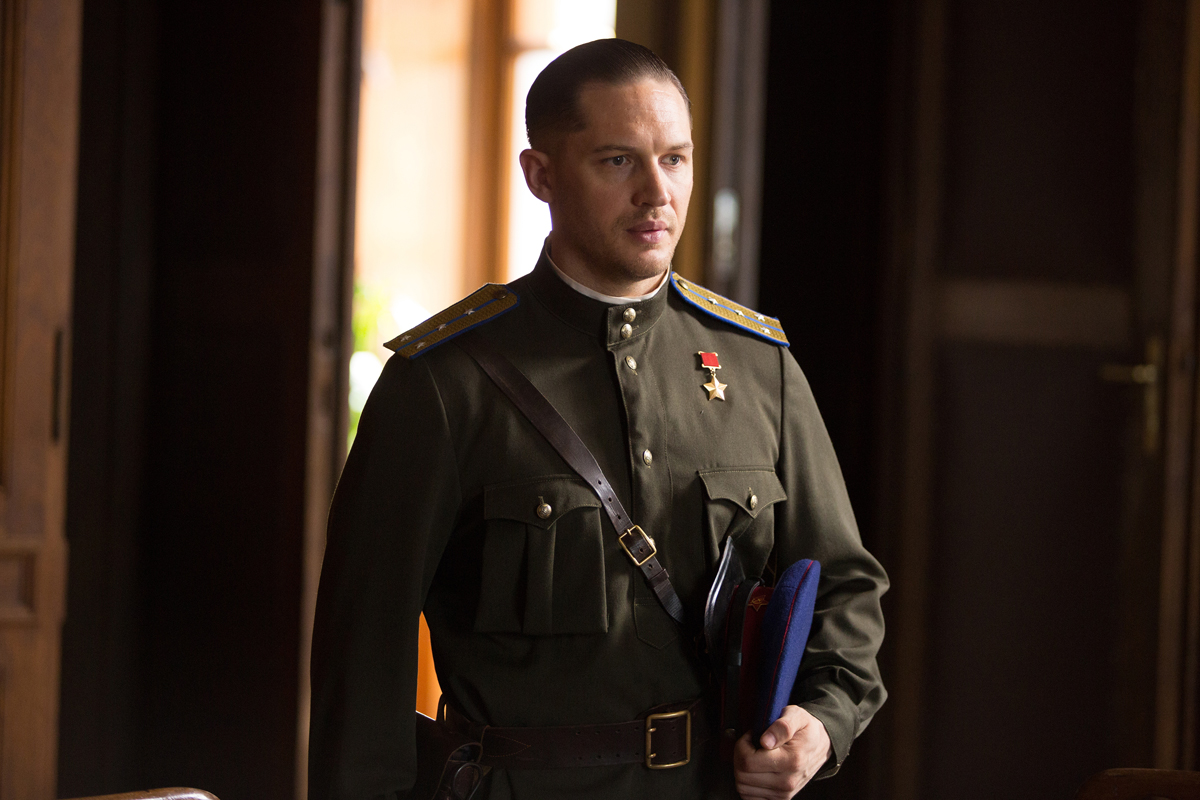 Leo Demidov, Soviet police investigator, takes on the case of a boy found carved up alongside some railroad tracks. Despite evidence to the contrary, Leo describes the death as an accident to the boy's father, MGB Agent Alexei Andreyev (Fares Fares) because Stalinist decree dictates, "There is no crime in Paradise."
To anchor an adventure of such grand historical scope, the filmmakers needed an actor capable of handling the script's demanding emotional and physical range, from quiet dramatic moments to brutal action sequences. They also needed someone who could subtly express the protagonist's inner conflicts as he struggles to find his humanity in an inhuman situation.
They found their Leo Demidov in British actor Tom Hardy. Hardy says he was attracted to the project by the moral complexity of his character—and the script as a whole.

This sumptuous period thriller is loosely based on the crimes of real-life serial killer Andrei Chikatilo. Also known as The Butcher of Rostov and The Rostov Ripper, Chikatilo was convicted of murdering and mutilating 52 women and children in Soviet Russia in the early 1950s.
Novelist Tom Rob Smith's fictionalized version of the grisly case met with resounding critical and popular acclaim upon publication in 1998. Winner of the Crime Writers Association's CWA Ian Fleming Steel Dagger award and translated into 26 languages, Child 44 became the first in a trilogy that now includes "The Secret Speech" and "Agent 6."
"The great thing about detective stories and police investigations is they soak up a lot of the society in which they take place," Smith says. "If you want to understand a world, take a look at the way the police work in that country."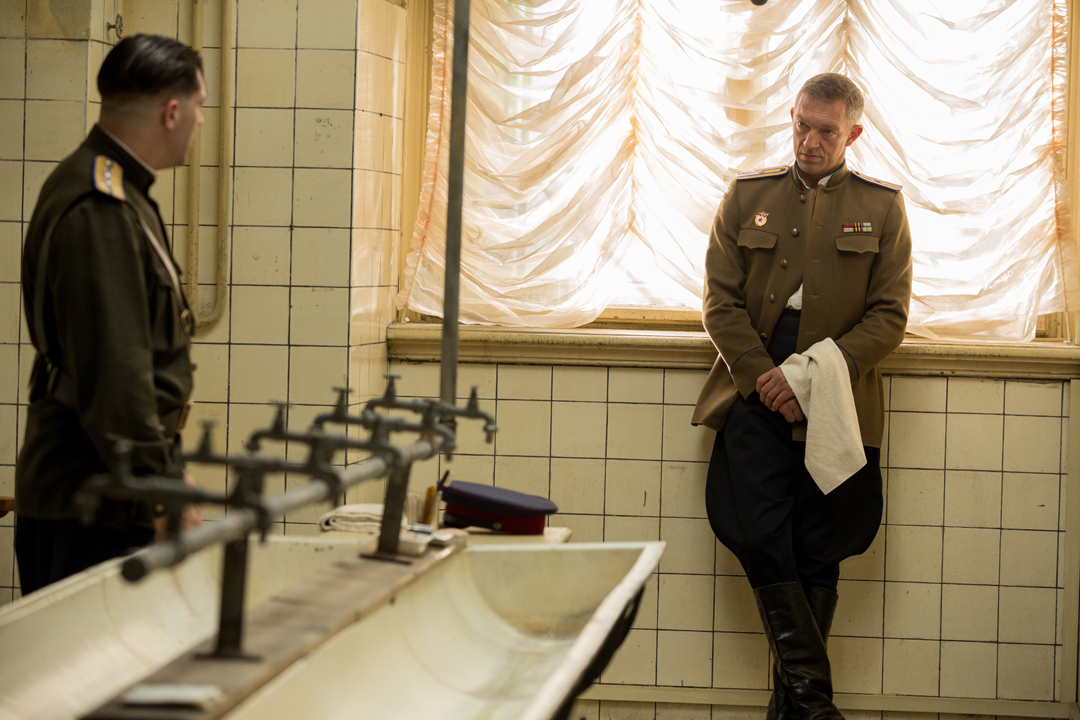 When Leo refuses to denounce his wife, MGB Commander Major Kuzmin (Vincent Cassel) exiles the couple to the grim industrial city of Volsk aka "the ass-end of the world" aka the gulag. Confined to a one-room hovel and stripped of rank, Leo and Raisa learn that dozens of other dead boys have suffered gruesome "accidents" near railroad tracks under almost identical circumstances as Alexei's son. It is here in Volsk that Raisa and Leo learn quite a few things about each other and also discover that they make a very good investigative team.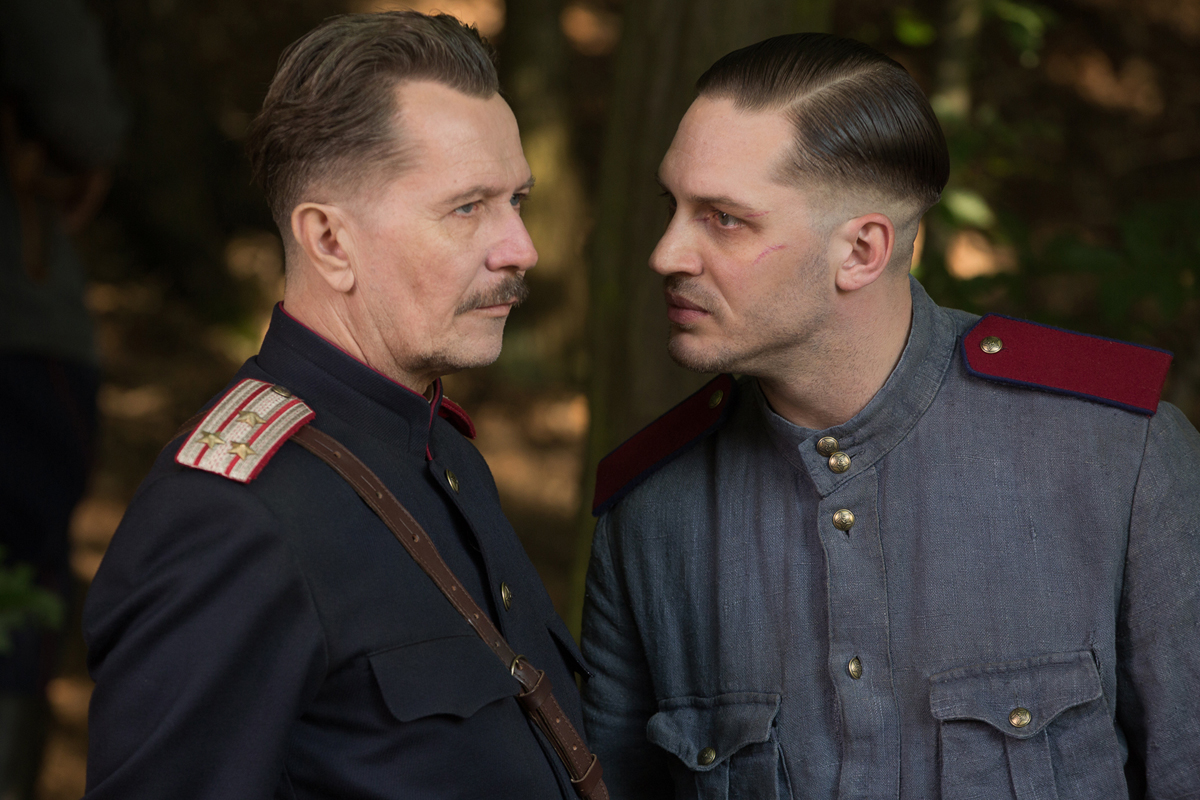 Known as the Rostov Ripper, the Butcher of Rostov, and the Red Ripper, Andrei Chikatilo murdered 52 women and children between 1978 and 1990 in the Russian SFSR, the Ukrainian SSR and the Uzbek SSR, with his MO usually consisting of strangulation and stabbing with a knife. He then confessed to a total of 56 murders and was tried for 53 of these killings in April 1992. Want the names of the 44 victims and their ages? They're all documented in grisly detail, courtesy of Soviet bureaucratic filing efficiency.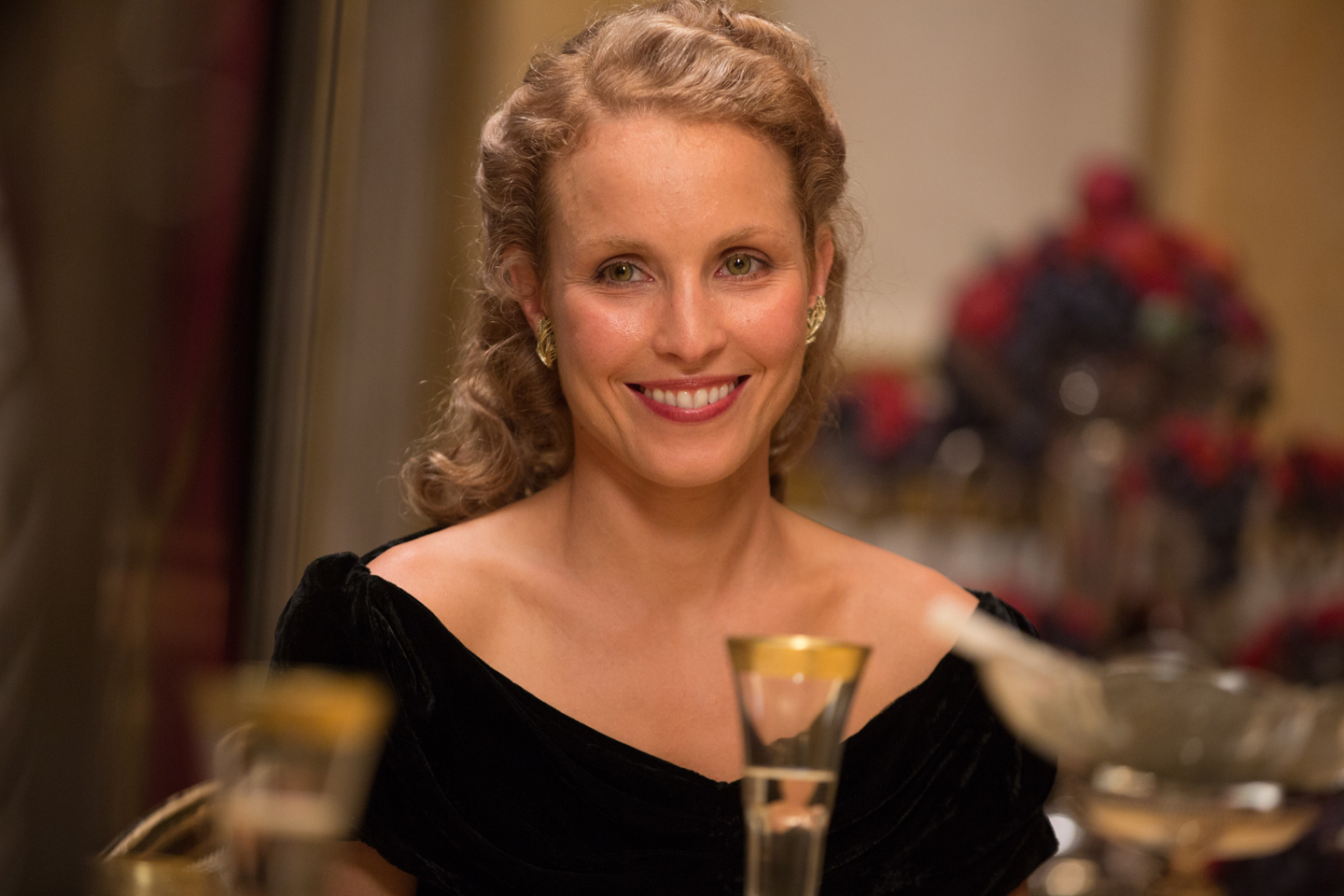 Producer Ridley Scott introduced Rapace to the novel "Child 44" in Los Angeles when he cast her in 2012's "Prometheus." When she learned Espinosa would be directing, Rapace was thrilled and she was also pleased to be back on set with Hardy.
Her portrayal of meek schoolteacher Raisa Demidova marks a dramatic departure from the role that brought her to international attention, the nail-tough title character in "The Girl with the Dragon Tattoo." To understand Raisa's timidity, Rapace imagined the paranoia experienced by ordinary citizens on a daily basis during the Stalinist regime.

If politics are ultimately personal, then the story of "Child 44" can be seen as a cautionary tale from a nightmarish chapter of history: tyrannical political cultures stifle fundamentally decent people with tragic results. And every totalitarian regime needs its fanatics. Swedish actor Joel Kinnaman (remember the new Robocop?) enjoyed the challenge of developing treacherous secret-police bureaucrat Vasili as a three-dimensional character.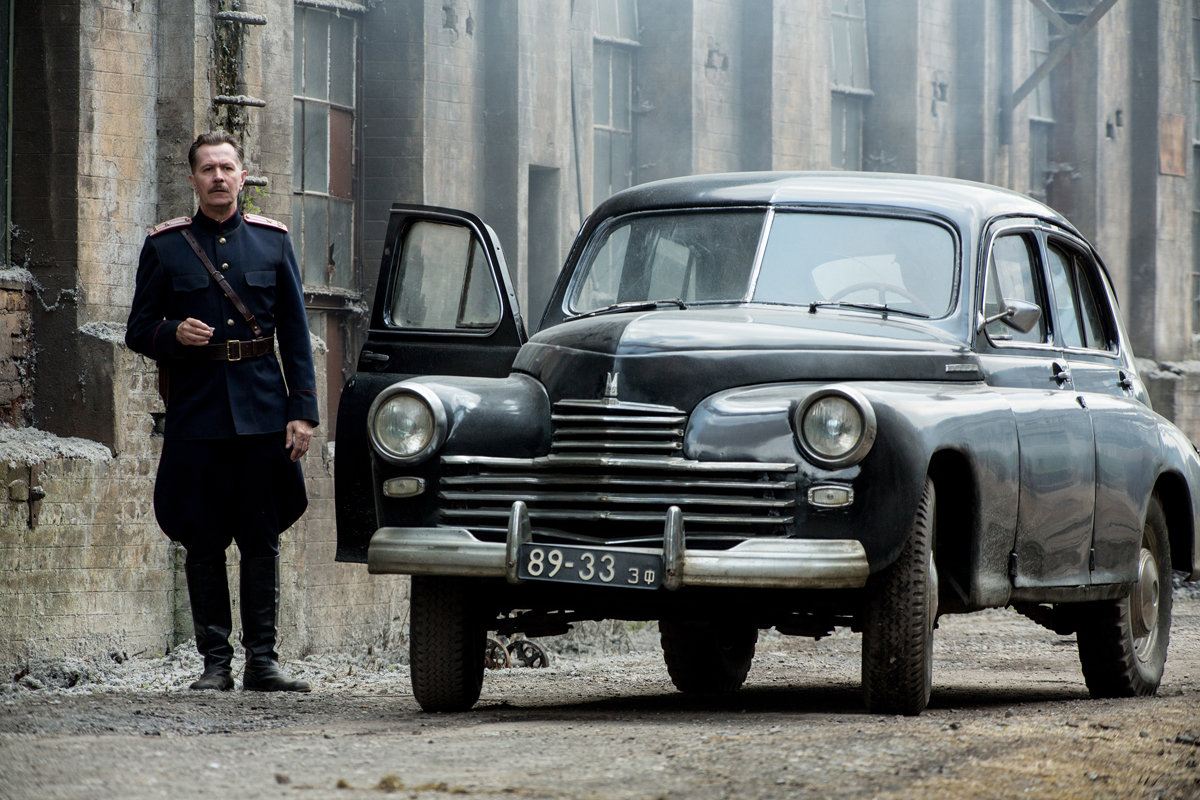 For Academy Award nominee Gary Oldman the weary provincial police chief General Mikhail Nesterov he portrays in Child 44 embodies the moral compromises many citizens had to make in order to survive Stalinist-era politics.
"There was so much emotional, physical, and psychological terror in Stalinist society that a character like Nesterov just turns a blind eye to it all," he says. "The Soviet system won't allow for evil capitalist things like murder, killing and prostitution, to the point that Leo and Nesterov have become, in a sense, ethically and emotionally straight-jacketed. If your thinking goes just a little bit off the party line, Stalin could banish you, which is what happened to Nesterov when he gets sent to this rural village, Vosk."
When Leo explains that he's trying to track down the killer who's been dumping the bodies of his young victims along the railroad tracks, Nesterov, who has children of his own, rises to the occasion. "Leo re-ignites his conscience," says Oldman.
"Child 44" is now screening exclusively in all Ayala cinemas. Post your thoughts in the comments!
All photos courtesy of Lionsgate films.