8 Lifehacks for Travelling with Your Toddler
May 7, 2015 &nbsp • &nbsp Maria Nicola Vicente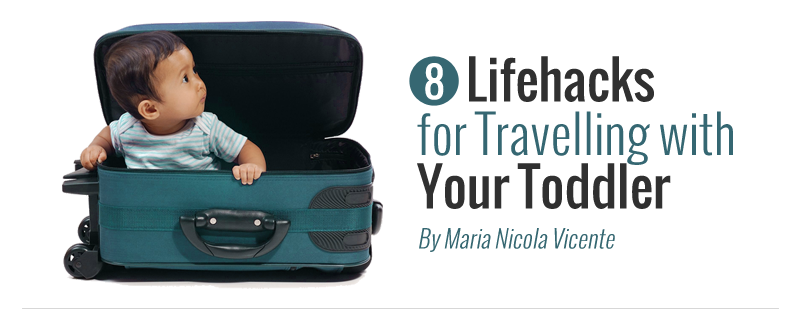 For new parents, breaks and vacations are necessary, so don't kid yourself. We cartwheel through rings of fire every day—between the sleepless nights, tantrums and the sheer pressure of raising a tiny human being, parents should be first in line for vacations. (Hi, boss!) As much as we need time to refocus and regroup, every second away from our children pretty much sucks, causing us to rethink leaves and even weekends out of town.
Fret not, because here are a few life hacks that will make travelling your toddler this summer almost as easy as your day-to-day with them.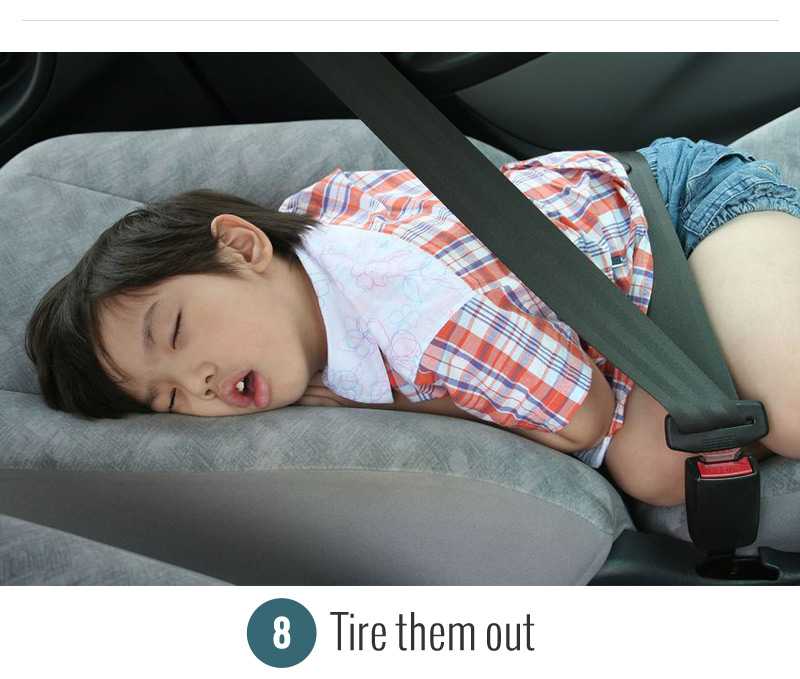 It's worth running the risk of a little sobbing and crankiness if your toddler nods off within a few minutes of your departure, especially if it will be a relatively short trip. Come up with tasks for them like holding on to their Tupperware of snacks, and overall engage them in the process of getting things ready for the trip. Have them dance for good luck and safety, or any other games you can come up with. A sleeping toddler is easier to handle than a fussy one.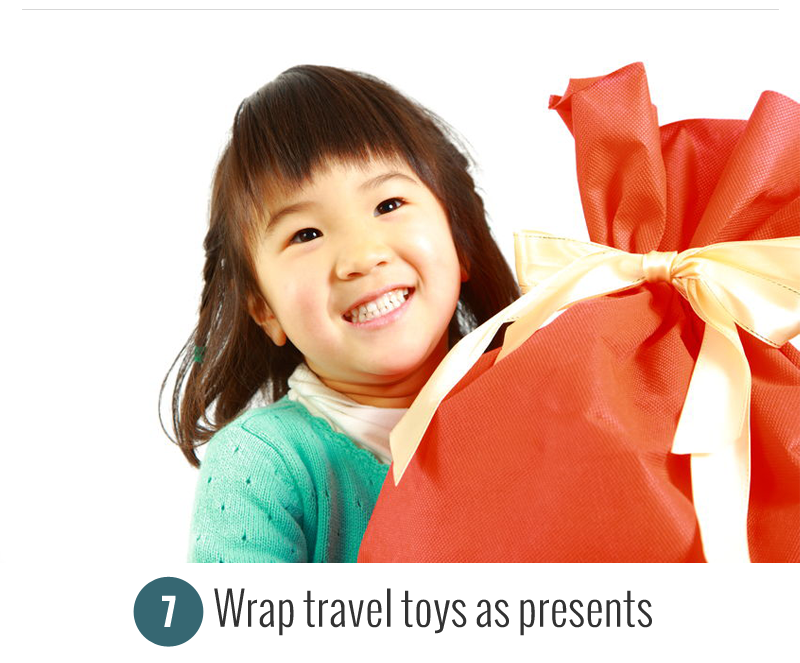 Instead of burning through your stock of toys for the trip within the first half hour, try to find the time to wrap them as presents. This way they'll get a new one every time they win a game, or as a reward for good behavior.

Take a page from this mom's approach to her kids' first flight. While you aren't required to spend, long-haul flights, especially if it will be your first with your child, can be incredibly daunting. If the people around you are forewarned, they tend to be more helpful and understanding of your situation. This way, you won't be afraid to ask for assistance should you need it, and you might even get rewarded with understanding and supportive smiles throughout the flight.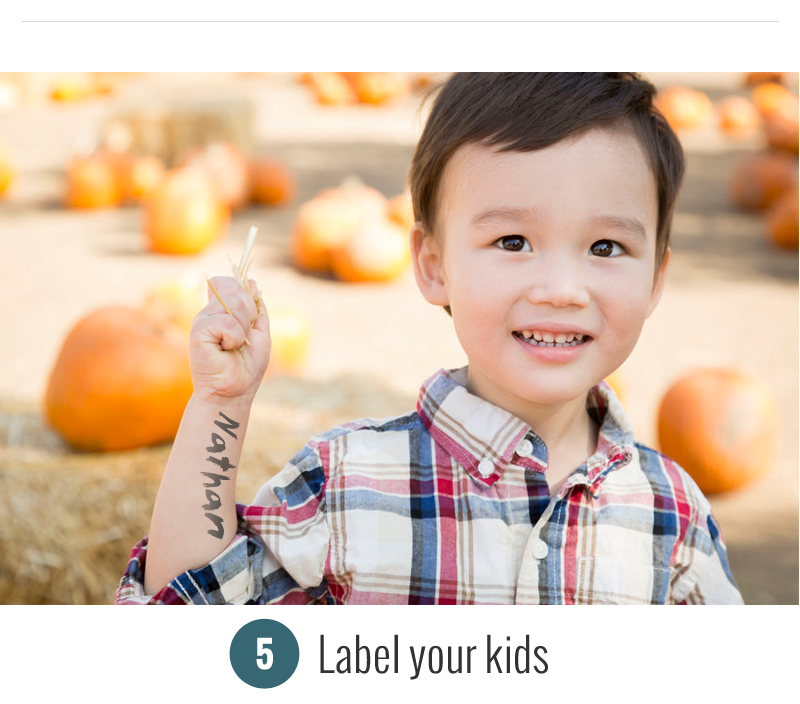 If you're adverse to writing on your toddler's arm with a sharpie, opt instead for a name card with their name and age, as well as your name and cellphone number. Even the most vigilant parents can lose track of a curious toddler, and a name tag will help you spot them, as well as help direct your child back to you.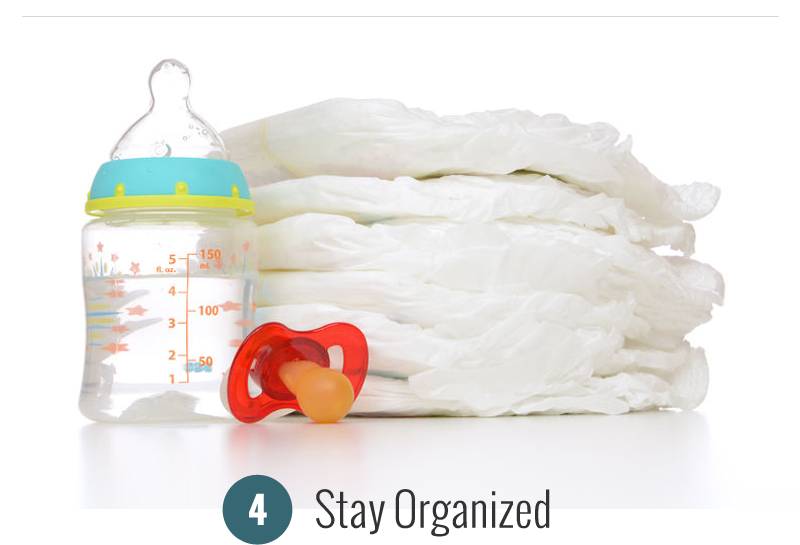 Dividing things into clearly labelled see-through ziplock baggies will save you a lot of time and headache. You can divide your bb's clothes into sets and by activity. This also allows you to pull toys out one at a time, helping you make them last the duration of the trip.
Pro-tip: Camera bags are usually larger and have roomier compartments than diaper bags. You'll never have to dump the contents of an entire purse to find something again!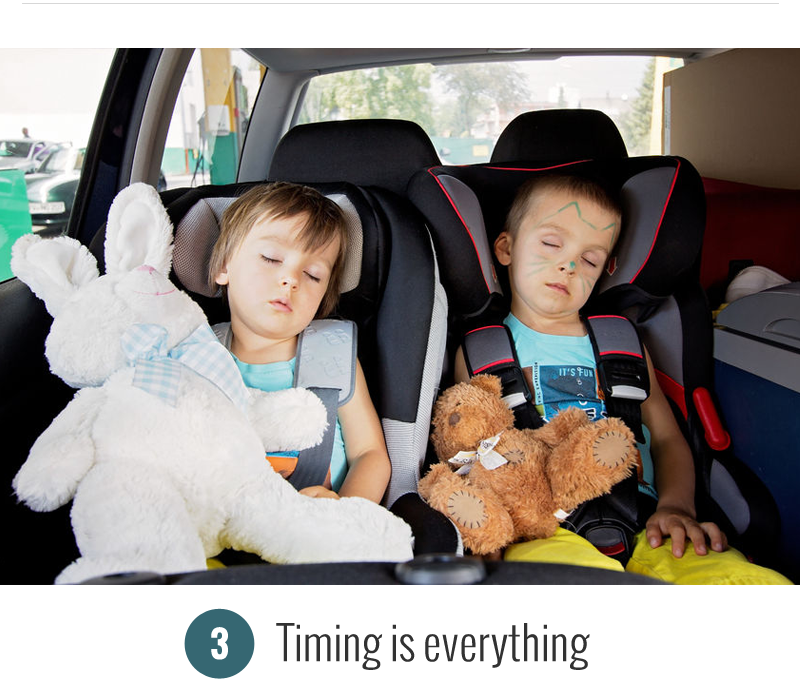 From experience, it's best (toddler-wise) to go on a long road trip at night. If possible, schedule a flight for their usual naptime. Even if you don't do anything to tire them out, their bod yclocks will hopefully take over and they'll want to nap throughout the ride.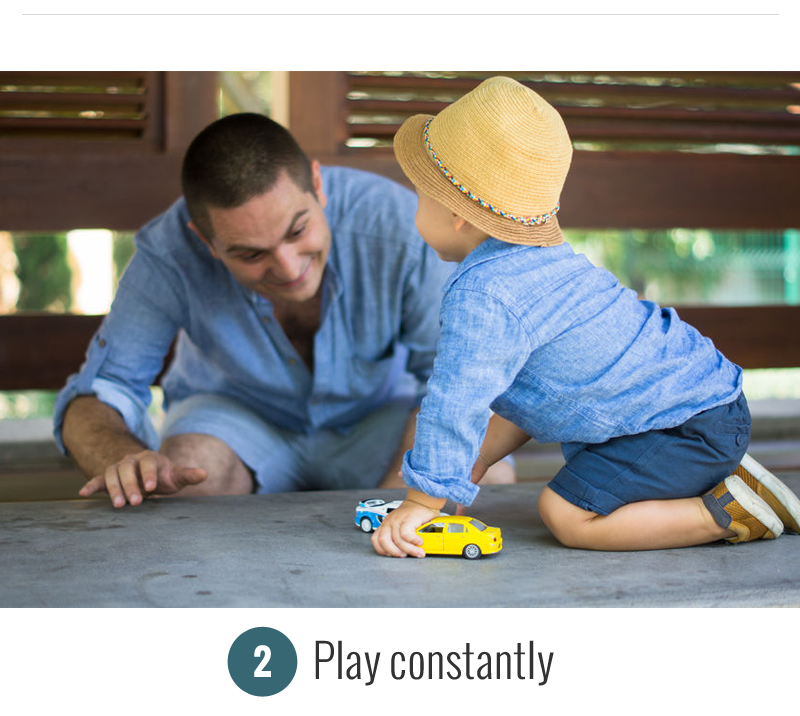 As tiring as it is for you to plan every detail and to be in transit, your toddler is happiest when playing. They feel when you start to get tired and stressed out, so do your best to engage them despite everything else going on. If they're scared, soothe them. If they're fussy, distract them with an activity. Happy product of procreation = happy vacation.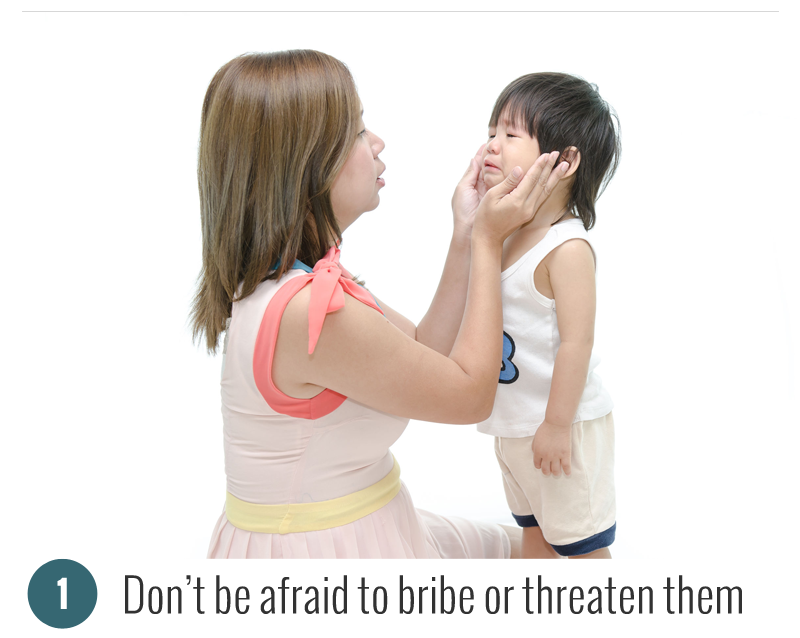 Let's get real – you are not above bribing your child with candy. You are also not too good to withhold their binky or blanket as hostage if they are misbehaving. While toddlers between 18-24 mos. may be a bit too young to understand most threats, they understand the basic concept of good behavior = reward. Make sure you're fully stocked on snacks and "prizes!" Happy travels!
Do you have any toddler travel hacks you've tried and tested? Share them with us in the comments!