As they say, the apple doesn't fall from the tree. And it rings true for the sons and daughters of Pinoy celebrities who are currently conquering the showbiz scene. There are some who fell in love with the craft and decided to follow the footsteps of their parents, and they're bound to be the next generation of stars. Here are some that have registered on our radar:
Frankie Pangilinan
When we heard her cover of La Vie En Rose on Soundcloud, we knew she'd go places with her angelic voice. She somehow reminds us of her singer mom, Sharon Cuneta, but Frankie Pangilinan definitely shines on her own. She performed once on TV: when she sang her mom's old hit, "Mr. DJ" in Eat Bulaga less than a year ago. That felt like a long time ago, and we do hope she'll do that again and decide to be a TV regular soon.
Kaila Estrada
Unlike her sister Inah, Kaila has no plans (yet) to go into acting since she finds the runway more fascinating. She has been modeling since she was 17, and she's now a Mercator model and SM Youth Ambassador at 20. This up-and-coming It girl, who is the daughter of Janice de Belen and John Estrada, is definitely one to watch out for.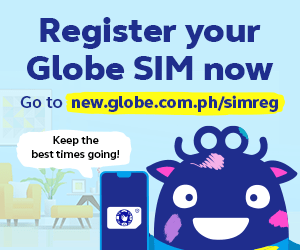 Donny Pangilinan
When Maricel Laxa and Anthony Pangilinan's son, Donny, joined the former as a one-time guest on ABS-CBN's Magandang Buhay, everyone on the internet just went cray over his good-looks and artista charm. He debuted on the ASAP stage last year, and he's now a MYX VJ, so get ready to see more of him on TV!
Juliana Gomez
As the only child of Lucy Torres and Richard Gomez, a lot of people expected Juliana to follow her parents' footsteps. And she's slowly making a name for herself: she's endorsed some brands and graced magazine covers. She also has several followers on  Instagram  who admire her style, so we're excited to know what's next for this brewing It girl!
Angelina Cruz Montano
Angelina Cruz has always wanted to join showbiz, but as the daughter of celebrities (Sunshine Cruz and Cesar Montano), her parents knew how hard it is to juggle showbiz career and studies. So when she finally decided to pursue her dreams, her mom made her sign an agreement stating that she'll prioritize her studies or else she'll have to quit showbiz. She's now starting as a recording artist, so watch out for this new breakout star.
Claudia Barretto
This younger Barretto may not have pursued acting (yet), but she has graced a number of magazine covers.  She's athletic, fashionable, and she loves singing. We can't wait to see her own the ASAP stage one day!
Race Matias
Race Matias is the eldest son of Quezon City Mayor Herbert Bautista. And hear this: he wants to enter showbiz (YASSS!). But aside from his looks that is definitely lead role-worthy, he is also an award-winning filmmaker. His short films even wowed the international audience and won a gold award from the New York Independent Film Festival (NYIFF) and six nominations from other foreign film festivals. This guy is such a catch!
Raphael Rogoff
Cheri Gil and his ex-husband, Roni Rogoff  have great genes; we can't get enough of their handsome son, Raphael, who looks like he can be one of the country's roster of hottest hunks. But as much as we'd love to see his dashing face on  TV, he just started his first year of college at New York University, so maybe we'll have to wait a few more years. Someone please convince him to start a career here after he graduates!
Any celeb son/daughter that has flew off our radar? Sound off in the comments below!