Fans of film series To All the Boys I've Loved Before can rejoice with this good news from Netflix. They just revealed the cast of the upcoming TV series XO, Kitty, and we've got some familiar faces joining us!
Cast announcement
View this post on Instagram
Anna Cathcart is back to reprise her role as expert teen matchmaker Kitty Song-Covey. Joining her as series regulars are Anthony Keyvan (Love, Victor) as Q, Gia Kim as Yuri, Lee Sang-heon as Min-ho, Peter Thurnwald (Players) as Alex and Regan Aliyah (Club Mickey Mouse) as Juliana. While no further details were revealed about the rest of the cast and characters, our fingers are crossed, hoping that we've found Kitty's male lead (or at least one of?) in Choi Min-yeong as Dae.
Choi Min-yeong
View this post on Instagram
Does he look familiar? It's because you might have recently seen him in the recently concluded Korean drama Twenty Five, Twenty One! He played Baek Yi-hyun, the younger brother of male lead Baek Yi-jin (Nam Joo-hyuk). While he only appeared in less than half of the K-drama's episodes, Choi Min-yeong captured our hearts with his cute face and charming acting.
Baek Yihyun and Seungwan having this cute DJ-listener interaction meeting each other and they used nicknames too, Wanseung and Baekho #TwentyFiveTwentyOne #TwentyFiveTwentyOneEp10 pic.twitter.com/fTLvJiesRT

— (@kdramatreats) March 13, 2022

Choi Min-yeong also made brief appearances in Itaewon Class as the younger version of villain Jang Dae-hee in Episode 13; Mr. Sunshine as the younger version of Korean-Japanese samurai Gu Dong-mae (Yoo Yeon Seok) in Episodes 3–4; and W: Two Worlds Apart as the younger brother of comic-book-character-turned-real-person Kang Chul (Lee Jong-seok) in Episode 1.
QUIZ: Which 'Twenty Five, Twenty One' Character Are You?
QUIZ: Which 'Twenty Five, Twenty One' Character Are You?
Meryl Medel | Mar 25, 2022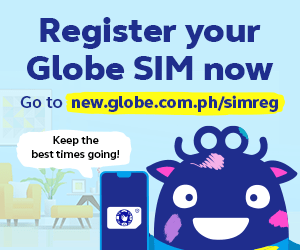 'XO, Kitty'
Already obsessed with the cast from XO, Kitty — a new series where our To All The Boys matchmaker heads to South Korea to reunite with her long-distance boyfriend only to discover she doesn't know as much about love as she once thought! pic.twitter.com/imcIyqC5Vi

— Netflix (@netflix) April 5, 2022

Set in Seoul, South Korea, XO, Kitty follows the titular character as she embarks on her own journey for romance. Leaving her home in the US, Kitty moves halfway across the world to reunite with her long-distance boyfriend. Despite her confidence in her matchmaking skills and her seemingly expansive knowledge about love, Kitty finds out that "relationships are a lot more complicated when it's your own heart on the line."
View this post on Instagram
According to Netflix, the series has already started filming in Seoul. The series will have 10 episodes that are 30 minutes long.
While no release date has been announced yet, filming is expected to end on June 7, 2022. So we're hoping we can watch the series before 2022 ends — or maybe just in time for next year's Valentine's Day!
Follow us on Facebook, Twitter, Instagram, Tiktok, and Youtube for the l8est entertaining, useful, and informative lists!