What goes on in the minds of Filipino voters? How do they assess the presidential candidates? What truths do they hold on to and how exactly did they come to these conclusions? "Bakit Bet Mo" questions this and more. It's a man-on-the-street show that's going to be your latest addiction.
It's simple — an interviewer roams the streets of Manila to ask random people who they're going to vote for this Halalan 2022. Full disclosure: Most of them cited Ferdinand "Bongbong" Marcos Jr. as their president. And here begins the mental gymnastics that is both painful and, frankly, funny to watch. Bakit Bet Mo turns a normal interview into an enlightening, eye-opening series that's truly worth anyone's time. Here are just a few of the clips that will make you love this show as we do.
The impeccable timing
Manong tricycle driver believed the Marcos family didn't have pending cases. If they did, they would've been jailed by now. However, while he was in the middle of the interview, he received a phone call. It turned out he was suing his sibling for loaning out their house and lot without consent.
The tricycle driver shared that his sibling kept getting out of jail because they kept paying bail, which the cheeky interviewer related to their original topic, the Marcos family: "So kahit may kasalanan puwedeng 'di makulong? Parang si Imelda?"
The mental gymnastics
Bakit Bet Mo uncovers the thought processes of many Filipinos when it comes to picking their presidential bets. This Marcos Jr. supporter was asked if she would still vote for him despite having issues to his name such as his family withholding what they owe from the government. That didn't deter this lady. She said she isn't open to considering any other candidate with a clean record either.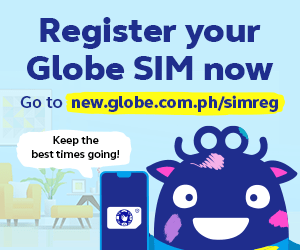 Is this how women think?
This lady didn't think a woman is fit to lead the country because women are "mahina" or weak. She also reluctantly admitted that, since she is a woman, she is also weak and that men are stronger. The comments section is weeping from the internalized misogyny they just watched.
Is it biased?
Bakit Bet Mo asked this girl about which of the recently conducted presidential debates weren't "biased" for her. She answered that it was the one by SMNI, where most of the presidential bets didn't show up.
Now, presidential debates and skipping them has become a hot topic over the past few months. During the Jessica Soho Presidential Interviews aired last January 22, Marcos Jr. declined to attend citing that the interviewer has long been "biased" and is an "anti-Marcos." The only debate Marcos Jr. attended was the SMNI Presidential Debates, a network that's known to be the broadcasting arm of Philippine television evangelist, Pastor Apollo Quiboloy, who is now wanted in the US for trafficking and who also happens to be endorsing Marcos Jr.
On-the-job presidency
As a president, you have to think on your feet so you can respond to thousands of the nation's problems and needs thrown your way. Being good at delivering speeches is just a part of the job, but for this tricycle driver, that's a huge part of his personal criteria. He shared how he admired the late Ferdinand Marcos for being able to deliver hour-long speeches without looking at his notes. As for his son? He can learn on the job, right?
Are you voting for a magnanakaw?
This interviewee only wants one thing: for VP Leni to stop describing Marcos Jr. as a "magnanakaw." Bakit Bet Mo probed into that and asked him what if it was proven that Marcos Jr. did have faults, what should those who are aware do? "Kung magnanakaw, edi pagsabihan mo nalang. Sabihin mo nalang: 'Ibalik mo nalang.'" We wonder if that tactic would work.
This iconic game segment
"I can't come home in coach. I must fly first class," said Marcos Jr. in the 2019 documentary The Kingmaker. Bakit Bet Mo challenged their interviewees to identify which presidential candidate said that line. They all commented how entitled the speaker was but they were all equally dumbfounded that their guesses were incorrect. By the end of it, one girl had an epiphany: "Nababaliktad na 'yung gusto kong iboto." We want more of these games!
Magic money
Who is the richest of all the 2022 presidential candidates? Manong tricycle driver quickly answers that it's Marcos Jr. citing that his father was president for "23 years" so, of course, his family will have money. When asked if he knows where the money came from, manong driver could only say "Magic."
Get lost in the rabbit hole of interesting and eye-opening content from Bakit Bet Mo. Share it with your friends, neighbors, and everyone you can think of. Who knows, it might also enlighten a few minds. Check out their full episodes on TikTok, Facebook, Twitter, and Instagram.
Check us out on Facebook, Instagram, Twitter, TikTok and YouTube, to be the first to know about the latest news and coolest trends!