Hallyu fans have recntly been swooning about the new K-drama Our Beloved Summer, from the story to its OST. Choi Woo-shik has been stealing hearts in the coming-of-age drama with his portrayal of Choi Ung, a mysterious illustrator. Get to know this Korean leading man with these interesting facts:
He grew up in Canada and can speak English fluently
https://www.youtube.com/watch?v=eWkk38KeoLc
Born in Seoul on March 26, 1990, Woo-shik and his family moved to Vancouver when he was in 5th grade. He admitted that it wasn't easy adapting to life in another country, and he used to get bullied at school. Despite that, he focused on school and even got into Simon Fraser University but eventually dropped out to pursue acting in South Korea. After moving to South Korea, he enrolled in Chung-Ang University, majoring in cultural studies.
He made his acting debut in 2011
His first acting role was in the drama The Duo, where he played the younger version of the main character. Three years later, he landed his first leading role in the film Set Me Free and was awarded Actor Of The Year for his performance. This eventually opened more opportunities for the actor.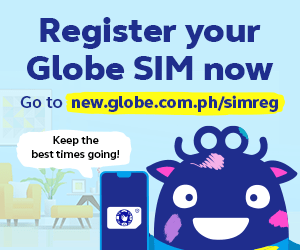 He used to be a JYP artist
He signed with JYP entertainment in 2012. He even appeared on some of Day6's music videos.
After 6 years, he decided to leave the company and sign under Management Soop.
He gained international recognition thanks to Train to Busan
Train to Busan was a record-breaking film that propelled Woo-shik to international stardom. He captured millions of hearts back in 2016 when he played Min Yong-guk, a young baseball player fighting against scary zombies.
Parasite made him a household name
Who can ever forget about the Academy award-winning film Parasite? The film helped Woo-shik gain more international fans. He became one of the most sought-after actors after playing the role of Kim Ki-woo, the son of the Kim family who is hired by a rich family as their English tutor.
Parasite was Woo-shik's second project with Bong Joon-ho. He also appeared in 2017's Okja. Director Bong revealed that it was Woo-shik's performance in Set Me Free that caught his eye.
He wants to try directing someday
After being surrounded by amazing writers and directors, the actor wants to move forward with his career and venture into directing. In one interview, he says he's planning on moving toward that goal by editing videos and scriptwriting.
He's friends with Park Seo Joon and V from BTS
He is part of the so-called Wooga Squad with fellow actors Park Seo Joon, Park Hyung Sik, and BTS member V. Fun fact: "Wooga" is an abbreviation of the Korean phrase for "We Are Family." Though they're not related by blood, they treat each other like brothers. This squad supports each other by promoting their new shows as well as constantly sending food trucks to one another.
He can sing
We'll end this list by blessing you with Woo-shik's amazing vocals. Enjoy!
 Got more facts about Choi Woo-shik? Share them below!