Recently, we've been seeing a slew of Korean dramas getting a local adaptation. There's the currently airing Flower of Evil, which got a nod from OG K-actor Lee Joon-gi, and the upcoming Start Up starring Bea Alonzo, Alden Richards, Jeric Gonzales, and Yasmien Kurdi. While many fans are excited to see the Pinoy take on these highly successful K-dramas, some think it's time we see local adaptations of the classic Asian dramas rampant in the 2000s. Here are some of the recommendations from netizens — time to take note, networks!
ABS-CBN, mahal ko kayo pero sana kung gagawa ng remake ng Koreanovela, yung classic talaga.

Ang daming pwede sa totoo lang. Huwag naman yung halos kaka-release lang.

Nagmamahal, Kapamilya. ❤️💚💙 pic.twitter.com/ENf2L73tl9

— AltA2Z (@AltA2ZChannel11) August 25, 2022
Meteor Garden (!!!)
Scholarship student Dong Shancai simply wants to attend her classes and get good grades, but her life is disrupted after repeated encounters with the infamous elite clique known as F4. Need we say more? We've seen the Japanese, Taiwanese, and Korean versions all within the same decade. And more recently, we've even got a Chinese remake and a Thai adaptation. Let's get a Filipino version, too! It's long overdue, as some netizens have said!
Since Classic naman ang usapan, utang na loob, long overdue na ang Philippine Adaptation ng Meteor Garden.

— sandrine (@ayenkhiel_) August 25, 2022
It Started with a Kiss
Another classic Taiwanese drama, It Started with a Kiss is based on a Japanese manga of the same name, which utilizes the age-old trope of sudden cohabitation.
After confessing her secret love and subsequently getting rejected, Yuan Xiang Qin or Jeannie (Ariel Lin) finds herself suddenly moving in with her crush Jiang Zhi Shu or Michael (Joe Cheng) due to an accident at her own home. The unexpected turn of events lead to a lot of romcom shenanigans, and Michael slowly falls in love with Jeannie.
The story was also adapted in 2010 in South Korea as Playful Kiss starring Jung So-min and Kim Hyun-joong, and it was just as loved as the Taiwanese adaptation. So why not here in the Philippines, too?
These OG K-Drama Oppas Will Take You Back to Your Childhood Feels
These OG K-Drama Oppas Will Take You Back to Your Childhood Feels
Bianca Katipunan | Mar 02, 2020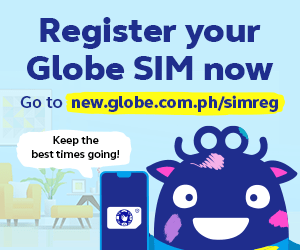 Memories in Bali
Starring Ha Ji-won, Jo In-sung, So Ji-sub, and Park Ye-jin, Memories in Bali (alternatively Something Happened in Bali or Love in Bali) follows down-on-luck Lee Soo-jung, who's trying to find a new start in Bali after struggling since childhood. She dreams of being rescued from her unfortunate circumstances by a rich, handsome man, but what she finds instead is herself entangled in the middle of a love triangle among three seemingly perfect people: Jung Jae-min, Kang In-wook, and Choi Young-joo.
Originally aired in 2004, it has one of the most dramatic storylines in K-dramaland and even one of the most shocking endings ever.
Save the Last Dance for Me
Chaebol heir Hyun-woo (Ji Sung) doesn't want to follow in his father's footsteps or enter an arranged marriage; he just wants to live his life. Meanwhile, Eun-soo (Eugene) is doing just that, leading a simple life with her father in the countryside. Their lives unexpectedly collide after Hyun-woo gets into an accident that results in amnesia, and Eun-soo finds him and nurses him back to health, and the two fall in love.
The drama originally aired in 2004 and was dubbed in Tagalog via ABS-CBN. It found much success locally that the actors are even referred to as their localized character names (Sandy and Francis).
Spring Waltz
The final installment in the Endless Love series that aired in 2006, Spring Waltz tells the story of two artists, accessory maker Seo Eun-young (Han Hyo-joo) and genius pianist Yoon Jae-ha (Seo Do-young), who share a tragic childhood memory and are reunited as adults in Austria.
Which Star Are You From
After falling in love and then abruptly losing the love of his life, director Choi Seung-hee (Kim Rae-won) spends many years in miserable isolation — that is, until he meets Kim Bok-shil (Jung Ryeo-won), a girl who looks just like his lost love.
Princess Hours
Set in an alternate modern monarchical Korea, the 2007 drama tells the story of an ordinary high school girl Shin Chae-kyeong (Yoon Eun-hye) who finds herself suddenly engaged to Crown Prince Lee Shin (Ju Ji-hoon) due to a promise between their grandfathers.
A hit not just in the Philippines but across Asia, Princess Hours is one of the dramas considered to have greatly contributed to the Hallyu wave, so much so that it had several remakes and spin-offs. So we'd love to see a Filipino version of this beloved drama!
City Hunter
After being raised by his father's best friend, Lee Yun-seong (Lee Min-ho) enters the Blue House as an IT expert in the presidential staff on his journey to seek revenge on his father's killer. There, he meets presidential bodyguard Kim Na-na (Park Min-young), and they fall in love.
Adapted from the Japanese manga of the same name, this one's relatively new, having only celebrated its decade anniversary last year. But come on! This is Lee Min-ho we're talking about, and this series is pretty much a classic action K-drama already.
Follow us on Facebook, Twitter, Instagram, Tiktok, and Youtube for the l8est entertaining, useful, and informative lists!