Unless you've been living under a rock, you've probably come across this work-related buzzword that's been circulating around the internet: quiet quitting.  This "new" phenomenon is taking over workplaces all around the world. But is it an actual threat, as some thinkpieces may have you believe? That's up for debate.
What exactly is "quiet quitting"?
The term went viral after Tiktokoer Zaid Khan posted a video on quiet quitting, describing it as "not outright quitting your job, but… the idea of going above and beyond at work. You're still performing your duties, but you're no longer subscribing to the hustle culture mentality that work has to be your life. The reality is it's not and your worth as a person is not defined by your labor."
One Guardian article described quiet quitting as "doing the bare minimum". Some people call this "checking out", "coasting", or "phoning it in". Others say that it's simply just doing your job.
Now, doing just enough at work is by no means a new thing. But since the pandemic, more employees have reexamined their relationships with work and come to the realization that there's more to life than just our jobs. It's why so many employees have become disillusioned with their jobs, why we had The Great Resignation, and why so many people are choosing to place more value on their life outside of work.
And now that we're having this conversation on quiet quitting, many companies are expressing alarm at this trend.
What's wrong with "quiet quitting"?
Arianna Huffington, CEO of Thrive, writes in a viral LinkedIn Post:
"Quiet quitting isn't just about quitting on a job, it's a step toward quitting on life… if work is at least eight hours of our day, are we saying these are hours we're willing to simply go through the motions, with the inevitable boredom that's bound to ensue?"
This sentiment has been echoed by many business leaders. "Anytime that you silence your own voice in an organization, you may be depriving yourself of the opportunity to change that organization," said the spokesperson of Gergo Vari, Lenso CEO in a Time article.
But many have also pointed out that in practice, quiet quitting isn't as bad as it sounds.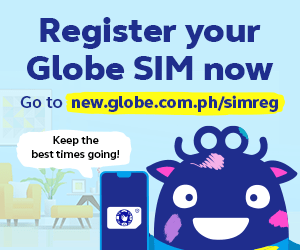 The real problem with "quiet quitting"
Perhaps the real problem with "quiet quitting" is the poor word choice. Though the person who coined the term may have had the purest of intentions, it does sound negative and judgy. So it's no wonder, really, that it's raising alarm bells in HR.
In practice, quiet quitting might look like someone who avoids overworking by limiting their tasks to their actual job description. They could still be excelling at their job, still fulfilling their duties, but no longer stay after hours or answer emails past a certain point. After work, they leave their job behind and are able to focus on their personal lives.
Though the term "quiet quitting" has resonated with a lot of people (including Zaid Khan, the Tiktoker who made it go viral), there are other terminologies out there that might better describe the practice. So let's get into that.
It's not "quiet quitting", it's drawing boundaries
the way quiet quitting, which is a misnomer for maintaining firm boundaries at work for a healthier personal life, is presented as a radical concept is so bleak to me

— morgan sung (@morgan_sung) August 22, 2022
The new normal has blurred the lines between our work and personal life, so learning how to draw boundaries is now a vital skill to avoid burnout. And now, more people have learned that they can still excel at their jobs even if they're working from home, even if they aren't working overtime, and even if they mute their notifications outside work hours.
People are no longer buying into the hustle culture, and no one should hold that against them. It's not quitting, it's being a human being with healthy boundaries. It's not quiet quitting, it's work-life balance, which — newsflash — actually makes people more productive!
It's not "quiet quitting", it's "acting your wage"
Workers aren't "quiet-quitting" to avoid burnout. They're refusing to have their labor stolen without compensation. Idk why there are so many bad articles about this

— Jorts (and Jean) (@JortsTheCat) August 17, 2022
In 2018, around 12.3% of employees in the Philippines were paid below two-thirds of the median hourly wage.  In 2015, PSA data showed that there were about 8.105 million overworked Filipinos in primary jobs — 41.2% higher than the previously reported data in 1995. And this is by no means unique to the Philippines.
Even though it's undeniable that workers are underpaid and overworked, toxic work behaviors have become normalized. This much is clear, just judging from the multiple thinkpieces from CEOs and LinkedIn influencers reacting negatively to the quiet quitting phenomenon. But instead of blaming workers for acting their wage, perhaps business leaders should consider paying them fairly? Just a thought.
It's not "quiet quitting", it's self-care
View this post on Instagram
There should be no shame in stepping back from the "work is life" culture. Some people might be so passionate about work that they don't mind putting in the extra hours, but that life isn't for everyone. We all have different ideas of success. For some, it's hustling every day and working their way up the corporate ladder. For others, it's doing an honest day's work so that they have the resources to make their personal life flourish. Why hold that against them?
A caveat
While there's nothing inherently wrong with quiet quitting, it may be a sign of discontent with your job. If you're dragging your feet to work each morning, muttering "ihatemyjobihatemyjob" under your breath all day, and twiddling your thumbs instead of doing your job, maybe it's time to revisit your CV and start drafting a resignation letter.
Still unsure? Read this to figure things out:
How to Know When It's Time to Leave Your Job
How to Know When It's Time to Leave Your Job
Kyzia Maramara | Oct 23, 2019
What do you think of "quiet quitting"?