With restaurants popping up everywhere offering different flavors, our palates have become more sophisticated. But some things are just too ingrained within us, like classic Pinoy breakfasts.  Simplicity at its finest, nothing says good morning better than the classics.
Here are a couple of those dishes that we will always crave in the morning:
Tuyo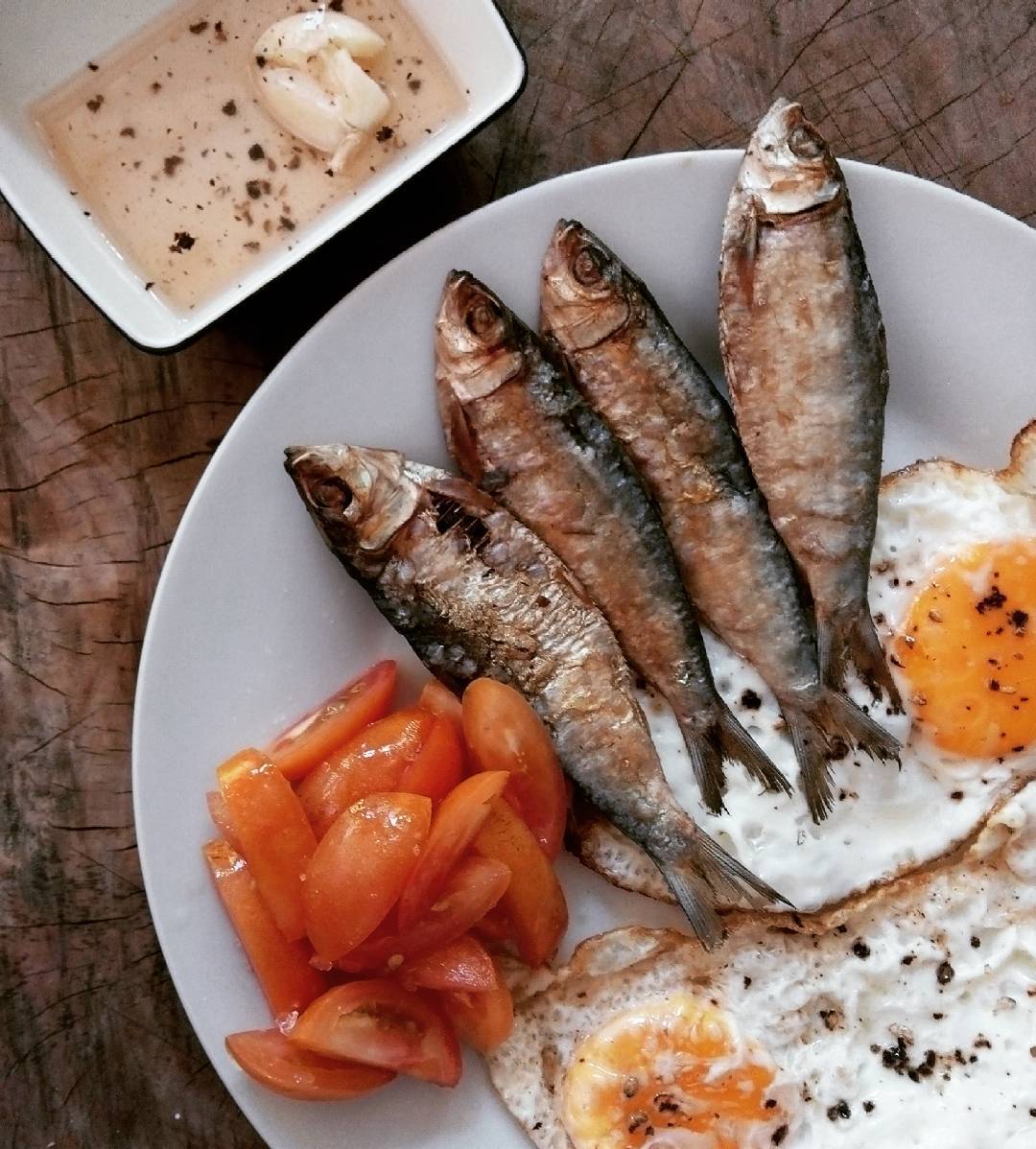 Tuyo is often seen as a poor man's food. But whether you're crawling through the next payday or itching to spend your hard-earned salary, the mere thought of this salty, smokey-flavored delicacy will make your mouth water.
Arroz Caldo
This addicting congee is something we can eat every morning – it warms the soul and body. No to mention its sobering effect after a night of binging.
Sinangag
Stir-fry leftover rice and minced meat and you've got one of the most comforting breakfast food – sinangag.
Dilis
Dilis with suka is probably one of the best things to wake up to every morning.
Champorado
This sweet chocolate porridge usually enjoyed with milk will always be a part of our childhood – especially during the rainy season. Goes well with tuyo.
Tapsilog
Tapsilog can be enjoyed all-day long, but nothing beats the aroma of tapsilog the moment you wake up. Where's my damn barako?
Taho
Remember those mornings where you'd wait for a voice that shouts, "TAHO!" and you'd immediately go out and say "TAHO!" as well? Good times.
Pandesal and 3-in-1
Perhaps nothing beats steaming hot pandesal and 3-in-1 combo. Everything is good with the pandesal– whatever the palaman is.
What's your favorite Filipino breakfast? Tell us why below!