A new school year is about to begin and you're probably preparing to adjust to the new normal for learning. It can get challenging to find methods that work, especially with this remote setting where all you want to do is lounge all day. But if you want to begin the new academic year strong, we've rounded up some online class apps that will help you become the best student you can be.
For scanning documents: Camscanner
Price: Free 
Need to scan important documents but have no scanner at home? Camscanner allows you to easily scan different types of documents using your phone and save them as PDF or JPEG. Pro-tip for iOS users: your Notes app actually has a scan function, so you can save phone memory.
For making reviewers: Quizlet
Price: Free
Got an upcoming test? You can ace your next quiz or exam with the help of Quizlet. This app allows you to create reviewers using flashcards and games, and browse existing reviewers uploaded by the community. Whether it is language or math, you'll easily find thousands of materials on them.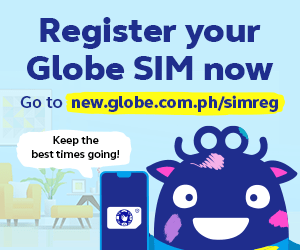 For organizing and sharing files: Google Drive
Price: Free 
Google Drive is a free website that comes with your Google account. It's a one-stop-shop for storage and having access to Google's applications like Docs, Slides, and Sheets. For each Google account, you get free 15 GB storage, which is plenty already. Since it works as a cloud system, you can easily access files in different devices in just one app. No need for transferring files via USB!
For digital note-taking: OneNote
Price: Free
If you're upgrading from taking analog notes to making digital ones, OneNote will make it easier for you. It's an application by Microsoft Office that allows you to take down notes and even organize them into notebooks. If you own a tablet and a pencil, you can easily make your notes as pretty and colorful with their wide range of pens and brushes.
Affordable, Good-Quality School Supply Finds to Help You Study From Home
Affordable, Good-Quality School Supply Finds to Help You Study From Home
Meryl Medel | Aug 03, 2020
For focus: Forest
Price: Free on Android, $1.99 on iOS
Online classes mean you have to be on your gadget all the time and we understand how distracting it can be especially when you've got social media. Forest is an app that would help you focus in classes and teach you accountability. You plant a tree every time you set a timer but once you break it, the tree dies. Finished takes would give you coins to buy more species of trees or you can donate them to have trees planted IRL.
Distractions Begone! These Apps and Tools Will Help Improve Your Focus
Distractions Begone! These Apps and Tools Will Help Improve Your Focus
Ina Louise Manto | May 19, 2020
For getting on top of your schedule: Google Calendar
Price: Free
Google Calendar is another feature that comes with Google accounts. You can easily keep track of your schedule through the app and switch between monthly, weekly, and daily views. Group works will also be made easier as you can make events, invite members, and set reminders for deadlines. If having an actual planner or bullet journal is taxing for you, digital is the way to go.
For finding a community for students: Study Amino
Price: Free
Amino App is a social media platform that allows you to join different communities and interact with like-minded people. From anime to journals, there's a community that you would enjoy. Study Amino is one of its sub-apps and it's basically a community for hardworking students. You can find several communities here, where you can learn effective note-taking methods, organization, and more.
8 Tips to Surviving and Getting the Most Out of Online Classes
8 Tips to Surviving and Getting the Most Out of Online Classes
Kyzia Maramara | Aug 12, 2020
For tracking assignments: MyHomework Student Planner
Price: Free 
With online classes being based on modules and readings, it's easy to lose track of your homework and activities. MyHomework Student Planner is geared for students who want to stay on top of their tasks. To further keep your to-dos organized, you can categorize your tasks by classes, priority, and type. The app also has its own calendar where you can set reminders and it also works offline.
Do you use other helpful apps for online learning? Share with us below!