Mark Villar memes making rounds online can make you chuckle. The template is simple: Put Villar's face over a random image of fictional infrastructures to make it look like he was responsible for creating it. But where are these memes about the former Department of Public Works and Highways secretary coming from?
It started with Villar's post about the new Cebu Cordova Link Expressway
Last March 24, senatorial bet Villar posted a quick clip on Facebook where he stirred everyone's excitement for the new Cebu Cordova Link Expressway (CCLEX). The 8.9-kilometer infrastructure that connects Cebu City to the municipality of Cordova is now officially the longest bridge in the Philippines. Pinoys flooded the comments section thanking and congratulating Villar for his hard work. His post was also captioned with the hashtag #BuildBuildBuild, a program of the Duterte administration.
Slater Young clarifies who really built the Cebu bridge
Days later, engineer and YouTube creator Slater Young uploaded a video of his first look at the P30-billion CCLEX project. In it, he set the record straight — the bridge wasn't a government project. It was actually owned by a private company, MPTC, which is owned by tycoon Manny V. Pangilinan.
"A lot of people think that this is a government-built bridge, but this is actually built by Metro Pacific Tollways Corporation… so this is owned by a private company, and is built to last 100 years," he said.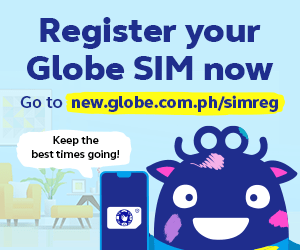 Fact check: The CCLEX project started under the Aquino administration
Vera Files, a non-profit organization that fact-checks false and misleading claims, found that negotiations for CCLEX actually started in 2014 during the Aquino administration. President Rodrigo Duterte only attended the groundbreaking ceremonies in March 2017.
According to Vera Files, CCLEX was never a project under Build Build Build flagship program, which was officially launched in April 2017. And so, a meme was born. Here are just some of the ones we won't fault you for laughing at:
The multiverse
Ang ganda mo, Grand Budapest Hotel. 

 Somebody said it's Eren Vil-yeager.

His infrastructures even transcend the physical!
Skyway Stage 69
You're a few years older by the time you get out of this tangled mess of an infrastructure.
Mark Villar created the rest


Earth drone inspection
Siya na lahat. 
Genius

Modern problems require modern solutions.
Got a Mark Villar meme that made you chuckle? Share it with us in the comments section!
Check us out on Facebook, Instagram, Twitter, TikTok, and YouTube, to be the first to know about the latest news and coolest trends!