It wasn't very long ago that private companies were expected to fade into the shadows during crises, letting governments take the lead. But now as COVID-19 is wreaking havoc around the world, it's become apparent to all that if we want this pandemic to be resolved as swiftly as possible (thus saving as many lives as we can), we need all hands on deck; solidarity in the face of crisis. Fortunately, the private sector is stepping up to the challenge. Here are just some companies that are doing their part in this fight against the COVID-19 pandemic.
Coca-Cola Philippines
Just yesterday, Coca-Cola Philippines made headlines after announcing that they would be donating the P150 million they had allocated for commercial advertising towards supporting the COVID-19 relief efforts. These funds will be used to purchase protective equipment and refreshments for health workers, food packs for the most vulnerable families, and support for affected small retailers.
We think everyone can agree that this act of generosity delivered a stronger message than P150 million-worth of advertising could have ever done.
Starbucks
Though Starbucks stores in Luzon have paused their operations, the popular coffee chain is still hard at work, sending over brewed coffee, sandwiches, and other pastries to health workers all over Metro Manila.
Starbucks Philippines also clarified that even though their Luzon cafes have temporarily closed up shop, they would continue supporting their partners (employees) with proper compensation and health coverage.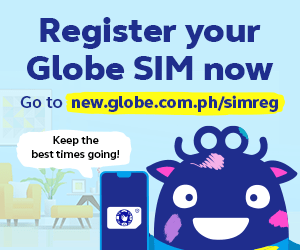 Jollibee Foods Corporation
On March 19, Jollibee Foods Corporation (JFC) announced that it had allotted a P1 billion emergency response fund for its employees and partner-enterprises. This fund would allow employees to receive their salaries during the quarantine period, as well as their 13th-month pay by the end of April.
"This public health crisis challenges us as a company and as a nation in ways we've never seen before," said JFC chair and founder Tony Tan Caktiong. "In these times, we know how people are worrying about their safety and how to take care of their families. We want to help lessen their worries and we are setting up this fund to help them through this difficult time… We will overcome these challenges together."
In an official statement released earlier this week, the JFC also announced that they would be donating food products worth Php 100 million to health workers and on-ground checkpoint personnel.
"Our frontliners are our real modern-day heroes during this time of a pandemic, and it is unfortunate that many of them have little time to rest," said JFC CEO Ernesto Tanmantiong. "The Jollibee Group is one with them in this fight and we hope that through our food, we can fuel their heroic efforts."
Here are just some of JFC's efforts at work.
JOLLIBEE
RED RIBBON
MANG INASAL
JFC is also distributing food packs from Chowking, Greenwich, Burger King, Panda Express, and PHO24.
How to Help Out Against the COVID-19 Outbreak Even When You're At Home
How to Help Out Against the COVID-19 Outbreak Even When You're At Home
Meryl Medel | Mar 19, 2020
JG Summit
Earlier this week, the Gokongwei Brothers Foundation announced that they have established a Php 100 million fund to help fight the COVID-19 pandemic. This fund will be used to support frontline health providers and local communities that badly need support during this period of quarantine. Part of the fund will also be used to acquire rapid test kits.
This P100 million fund is separate from the ongoing initiatives of the other companies under the Gokongwei Group, such as:
URC
JG Summit's food manufacturing arm URC will be donating staple food products — like Great Taste coffee, Magic Crackers, Nissin Cup Noodles, Refresh Mineral Water, and Vitasoy drinks — to health workers at the frontlines of the battle against COVID-19.
CEBU PACIFIC
Travel providers are some of the hardest hit businesses in this pandemic, but Cebu Pacific has quickly responded to developments by enabling passengers to rebook their flights or refund the cost of the ticket in a travel fund. The airline's senior management also agreed to get a 10% pay cut to avoid layoffs. Cebu Pacific has about 4,000 employees. According to Cebu Pacific spokeswoman Charo Logarta-Lagamon, all of the senior management agreed that "it was the right thing to do."
ROBINSONS SUPERMARKET
To continue serving the needs of Filipino consumers throughout the quarantine, all branches of Robinsons Supermarket will be remaining open.
Other brands under Robinsons Retail Holdings, Inc., such as The Marketplace, Shopwise, Ministop, South Star Drug, and The Generics Pharmacy (TGP) are also operating continuously.
Cebuana Lhuillier
Ordinary Filipinos all over the country are doing their part to help those most affected by the community quarantine. Cebuana Lhuillier is making the act of giving more convenient by enabling Filipinos to send cash donations to the ABS-CBN Foundation with no remittance fees.
Many Cebuana Lhuillier branches are remaining open to assist Filipinos in these trying times. They have also waived late penalties or liquidated damages for pawned items with due dates from March 15 to April 12, 2020.
RCBC
RCBC has had a pandemic contingency plan in action since January 22. As select branches in Luzon remain open, the bank will be continuing normal operations. RCBC is also helping its customers by waiving fund transfers fees until April 14, 2020. They are also giving a 30-day grace period to existing RCBC loan and credit card clients in good standing with due dates from March 15 to April 15, 2020.
Bounty Agro Ventures, Inc.
Bounty Agro Ventures, Inc. (or BAVI, the parent company of Chooks-to-Go, Uling Roasters, Reyal, Maro Kamumako, and Snok) is regularly delivering free meals to hospitals for medical staff across the country.
"We identify which hospitals are dealing with high numbers of COVID-19 cases so we can prioritize them," explained Ronald Mascariñas, BAVI president and general manager, to Inquirer. BAVI also distributes meals to police and military around Metro Manila checkpoints, as well as students stranded in university dormitories.
While BAVI's office-based employees work from home, 100% of personnel involved in operations (e.g. in farms, processing plants, and stores) are physically reporting to work to keep the business running smoothly. BAVI is providing these employees with transportation.
Google Philippines
Google is helping Philippine schools facilitate virtual classes through G Suite for Education, which enables teachers to join discussions in Google Classroom, check on their students' emotional state through Google Forms, and set up private blogs for students to reflect on their experiences.
"We're committed to supporting our users, partners, and the broader local community during this challenging time. We hope that our distance learning tools such as G Suite for Education, training, and resources can help our teachers and students stay connected at home and continue with their curriculum as needed," said Google Philippines Country Director Bernadette Nacario in a press release.
Google is also playing a crucial role in keeping the public informed about developments. From sharing pointers on how to avoid infection to regularly updating Google Maps to inform people whether establishments are closed, Google is a valuable resource in these unique times.
The tech giant has also created a fund that would allow ordinary people to easily donate towards the WHO's global COVID-19 Solidarity Response Fund. For every $1 donated by April 30, 2020, Google will donate $2, up to $5 million.
These are just some of the many private companies that have joined the fight against COVID-19. Got more stories of people doing their part to help? Share them in the comments below!