After two long years, it seems events with a large number of audience members like concerts and fan meetings are finally back! Read on to find out which concerts and events are scheduled soon:
Avril Lavigne


Punk pop queen Avril Lavigne is bringing her world tour to Manila. Initially scheduled on May 20, 2020, the show has been repeatedly pushed back to the pandemic. It was supposed to be part of her Head Above Water world tour. According to Wilbros Live, the new date of the show is on November 3, 2022. You can get tickets through TicketNet, and prices start at PHP 1,050.
Avril Lavigne is known for hits such as "Complicated", "Sk8r Girl", "When You're Gone", "My Happy Ending", "Girlfriend", and her latest single "Bite Me." Last February, she released her latest album Love Sux.
Alanis Morissette


Alanis Morisette is doing a world tour in celebration of the 25th anniversary of her breakthrough album Jagged Little Pill released in 1995. Her Manila show was originally scheduled for April 6 and 7, 2020, but it was postponed due to the pandemic. It was moved to December 7 and 8, 2021, but it was again moved because of the global health crisis. The show will be held at SM Mall of Asia Arena.
According to the Manila show producers Ovation Productions, the final date is on November 18 and 19, 2022. The concert will be held at Smart Araneta Coliseum. You can get tickets through SM Tickets, and prices start at PHP 2,870.
Alanis Morissette's most popular songs include "You Oughta Know", "Hand In My Pocket", "Ironic", "You Learn", and "All I Really Want".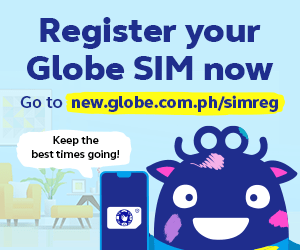 The Maine


American rock band The Maine announced their new Manila show just recently. The band has consistently added the Philippines to their tour stops, but the pandemic put a stop to their nearly annual visits. But now, The Maine is coming back to Manila on August 27, 2022 at the Skydome in SM City North Edsa. You can get tickets through SM Tickets or Minimall.ph starting May 1, 2022. Prices start from PHP 2,500, and each ticket comes with a meet-and-greet opportunity (dependent on health restrictions).
Boys Like Girls



When Boys Like Girls first announced their Manila show, they had to add a second date because tickets immediately sold out. Unfortunately, because of the pandemic, the shows on April 15 to 16, 2020 were postponed. Thankfully, there are new confirmed dates for the shows: October 10 to 11, 2022 at the New Frontier Theater and October 12, 2022 at the Skyhall in SM Seaside Cebu.
Slipknot
Fans have been highly anticipating the concert of Slipknot, but the original show on March 29, 2020 was canceled due to the pandemic. A new date was announced, but it was again postponed. A new show date is to be confirmed, according to Pulp Live World. The show was supposed to be part of their We Are Not Your Kind world tour. You can get tickets for the Manila dates through TicketNet and for the Cebu date through SM Tickets.
Boys Like Girls are best known for hit songs like "Love Drunk," "Be Your Everything," "Heart Heart Heartbreak," and "Two Is Better Than One" featuring Taylor Swift.
ONE OK ROCK
ONE OK ROCK was supposed to play a show in Manila on May 2, 2020 as part of their Eye of the Storm Asia Tour. But the show was postponed after the pandemic broke out. According to Pulp Live World, the new show date is still to be confirmed.
The Japanese rock band will be playing at Summer Sonic 2022 from August 20 to 21, 2022 in Osaka and Tokyo. No new dates are listed on their website, but fans are hoping to get a tour announcement soon.
Stray Kids
Stray Kids(스트레이 키즈) 2nd World Tour "MANIAC"

✅ Pre-Save and Pre-Order <ODDINARY> now! https://t.co/hVvEkDsyoZ #StrayKids #스트레이키즈#StrayKids_2ndWorldTour#ODDINARY#MANIAC #MANIAC_SKZ#StrayKidsComeback#YouMakeStrayKidsStay pic.twitter.com/VHnpISmy7U

— Stray Kids (@Stray_Kids) March 6, 2022

Stray Kids is set to come back to Manila soon, according to show promoter Pulp Live World. The Korean boy group was set to do a show in SM Mall of Asia Arena last April 2020 as part of their District 9: Unlock World Tour, but it was canceled due to the pandemic. They will soon visit several cities around the world for their Maniac World Tour. According to Stray Kids' announcement, more stops will be added soon. Here's to hoping this re-scheduled show is part of the new world tour!
Running Man
The much-anticipated tour of Korean TV show Running Man was unfortunately postponed last February 9, 2020 due to the pandemic. Pulp Live World promised fans that they will be confirming a new date for this show. While Lee Kwang-soo won't be joining anymore after he exited the show, we're still hoping for a decade of laughter with the rest of the cast members.
Bonus: PPOP Con 2022 and Aurora 2022
Local artists are also doing shows sooner than you think! Pinoy Pop groups are coming together for the PPOP Con on April 10, 2022, while a long list of local artists including Skusta Clee, Ben&Ben, December Avenue, and more are set to play at Aurora 2022: Clark Hot Air Balloon Music, Arts and Food Festival on June 10 and 11, 2022.
📢TICKET INCLUSIONS AND SEAT PLAN📢

The #2022PPOPCON LIVE concert ticket starts at P1,000! TICKET SELLING begins on March 6,2022 (SUN), 12PM PHT at all TICKETNET Outlets or via https://t.co/7Qc7SGL9HQ

🔔SOON: Convention lineup and PPOPCON Official Website#PPOPCONatTHEBIGDOME pic.twitter.com/04G80mRIjz

— PPOPCON (@PPOPCONVENTION) March 3, 2022
Hey, P-Pop Fans! Here's How You Can Grab Tickets for the 2022 PPOP Con
Hey, P-Pop Fans! Here's How You Can Grab Tickets for the 2022 PPOP Con
Meryl Medel | Mar 04, 2022
Which concerts do you want to attend? Have you gotten your tickets yet? Tell us below!
Follow us on Facebook, Twitter, Instagram, Tiktok, and Youtube for the l8est entertaining, useful, and informative lists!