Cong Velasquez, a.k.a. Cong TV, is at the top of the local Youtube community with his girlfriend Viy Cortez and his online crew, Team Payaman — and for good reason. His videos are hilarious and relatable, if a bit chaotic and rowdy, but in a way that doesn't hurt or offend people just for the sake of views. A fine example is his recently released mockumentary showing the life of a daily vlogger.
Irony at work
On Sunday night, Cong TV released a new video entitled "The Daily Vlogger", a mockumentary that shows "the epitome of what a vlogger should not be." Following the format of usual documentaries, the video shows Cong TV answering questions in an interview interspersed with clips of what his life as a daily vlogger looks like.
The video isn't anything but serious, but it does have important things to say about everything that's wrong with influencer culture. It doesn't actually show the real Cong, but pokes fun at irresponsible content creation while using humorous irony and still not naming or attacking anyone.
On humility
"Kahit grabe na yung success mo, dapat humble ka pa rin," says Cong TV in the interview. "Parang ako, sobrang humble ko."
It cuts immediately to his vlog where he repeatedly asserts how humble he is before aggressively dealing with the noise complaint waiting for him outside. As opposed to being "humble," he repeatedly shows off how successful he is, spouting off numbers and even claiming he has an x-deal with the barangay.
In another section of the mockumentary, he even tells the voiceover narrator to add even more positive adjectives to describe him — all for clout.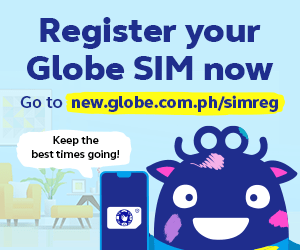 On oversharing
Cong TV opens the mockumentary with an introduction of himself and a voiceover (by a Morgan Freeman impressionist!) narrating his accomplishments. The first thing he addresses is what daily vlogging is, which he says is a "way of life."
"Lahat ng perspective ng buhay mo, dapat nandun sila," says Cong TV. The video then immediately cuts to a series of his "vlogs" featuring him pooping, getting robbed, and trying to fix a breakup — things that you don't often share with other people, much less the internet a.k.a. the whole world.
It's a criticism of the oversharing content creators are prone to do when doing daily vlogs. It blurs the line between public and private, and at times, it may even pose a threat to the content creator themselves.
On filming all the time
Cong TV also shows us how some creators turn every opportunity into content, profiting from even from unfortunate circumstances. He gives an example when he runs out to find his missing dog, but immediately comes back to grab his camera and vlog about the experience. "He is able to withstand all negative emotions," the narrator says, "and turn it into a profitable vlogging situation."
But that's not the only kind of situation that can be turned into a profitable vlog.
On "helping"
In one vlog, he tells his viewers how he's outside to help people in need. "Pero alam niyo naman ako, hindi ako nagpapakita na tumutulong ako, kaya hindi ko na i-va-vlog to, guys," he says in a vlog entitled "Tumulong ako ng palihim (Umiyak siya)". He even tells the person he helped to post, like, follow, and subscribe to his accounts before he gives the money he promised. And not even the full amount — just a small fraction of it. Makes you think, doesn't it?
Is This 'Poverty Porn'? Solenn Heussaff Responds After Netizens Criticize Her Exhibit Teaser
Is This 'Poverty Porn'? Solenn Heussaff Responds After Netizens Criticize Her Exhibit Teaser
Kyzia Maramara | Mar 04, 2021
On bashers
To respond to bashers, he claims, "Hindi ko na lang pinapansin yang mga yan. Di na ko nagpapaapekto sa mga yan," while holding back from crying and cursing out of anger. Hindi niya daw pinapansin, but he immediately posts a vlog titled "The Basher Diss Track" — and another one with his friends to the rescue.
On awareness of current events (or lack thereof)
CongTV even threw shade on vloggers and influencers who live in a small bubble free of worries. When asked about the issue on PhilHealth, he simply asks, "Youtuber ba yon?"
#TeamPayaman are not that kind of Youtubers who talk much about Political Issues, even sa Payaman Talks. Maybe because mabigat yung topic. But it doesn't mean that they don't care and they're not aware. pic.twitter.com/T705sPSbKJ

— vengeance (@hakdogthenation) March 7, 2021
It's a criticism of how some vloggers and influencers have no idea what's happening in society. Sure, maybe some of them probably do have an awareness of current events, but that might just it worse, doesn't it? Knowing something and having the platform to spread awareness about it and still refusing to do something about it.
Netizens are full of praise
CongTV's THE DAILY VLOGGER: "Dissing out content creators by not calling out their names."

— ;aby🍊 (@abybriones_) March 7, 2021
Viewers of the mockumentary praised how simultaneously humorous and critical the video is. Fans liked the "sarcastic statements yet meaningful content," as well as how it exposes some of the current vloggers and influencers in the industry (although it seems a few didn't really get the video).
Not quite sure pero CongTV has basically made sort of a YouTube Rewind per se that claps to the Toxic Filipino Content Creators or Influencers for that matter.

It hits everything. Partida, the cherry on top which is obvious na hindi pa yan sa mga iba pang issues ng PH. pic.twitter.com/fZ4MTCqZ7Q

— Skywalker (@LucasGantioqui) March 7, 2021
The video has garnered over 2 million views within a day of being uploaded. Watch the full video here:
What do you think of Cong TV's video?