So Ely Buendia finally shared the real meaning behind Eraserheads' legendary song "Spoliarium", decades after its release. He joined Saab Magalona and Jim Bacarro on their podcast Wake Up With Jim and Saab last 8 March 2021 to answer some questions.
The song
"Spoliarium" is from the band's fifth studio album Sticker Happy released in 1997, with Ely Buendia credited as the songwriter. The title is in reference to Filipino artist Juan Luna's 1884 magnum opus.
The myth
Even decades after its release, "Spoliarium" has long been associated with the alleged rape case of 1980s star Pepsi Paloma. Urban legend says that the lyrics of the song refer to the rape case filed against three comedians (you probably know who they are), and that the songwriter heard about the events while he was studying at university.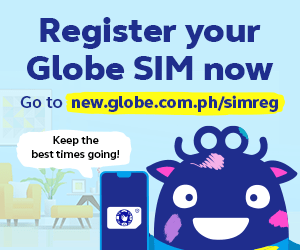 Ely said he'd never reveal what it's really about
View this post on Instagram
In an interview with Jessica Zafra back in 2011, Ely received a question about the inspiration behind the song. And his only answer was "I will take this secret to the grave."
But it's really just about drinking
But ten years later, Ely did tell fans what the song is really about. "Kwentong inuman" is his description for the song. "The meaning of the song is pretty mundane. . . . It's all about getting pissed drunk," he said in the podcast.
"Gintong alak"

According to the myth, the lyrics "gintong alak" refer to the liquor given to Pepsi Paloma to get her drunk and make her lose consciousness. But according to the songwriter, it just refers to Goldschläger, a Swiss alcoholic drink brand.
"Alam niyo yung Goldschläger? So, we were drinking that [Goldschläger]. And 'gintong alak'. . . that's what it meant. It's all about getting pissed drunk," he said.
"Enteng and Joey"
A lot of people believe that the mentioned "Enteng and Joey" in the lyrics of the song refer to the accused parties in Pepsi Paloma's case. But Ely revealed that it was all a coincidence.
"They were roadies," Ely said. "Kaya first time ko nabasa 'yun, that urban legend, sabi ko, 'Wow, okay 'to ah.' There really is, sometimes, 'yung mga coincidence like that, you have no power over that. It just happens."
8 Unresolved Crime Cases We Want Televised
8 Unresolved Crime Cases We Want Televised
Tynne De Leon | Nov 10, 2016
It's still one of Ely's favorite songs
View this post on Instagram
Despite all the speculation surrounding it, Ely admits it's still one of his favorites. "That's one of those songs that I'm really proud of. You know I'm really proud of it if I sing it live all the time," he said.
People can speculate all they like
These revelations aren't really new. Rumors that the song isn't referring to Pepsi Paloma's case has been around for years. In fact, Saab Magalona opens the conversation in the podcast by saying exactly that.
But the singer-songwriter also admits that despite revealing the truth behind the song now, he thinks people would still believe what they want — and that's alright. "But you know, whatever people wanna think about that song, it's fine. That's the beauty of it," Ely said.
The different interpretations that fans come up with are part of the song's charm, isn't it?
What do you think of this reveal?