When you've been staying in one place for too long (i.e., yes, your room), it's bound to get that certain lived-in smell that you can't get away from. That type of smell is hard to get rid of sometimes, but don't worry, we've got the solution just for you. Scented candles have always been around, but these artisan ones would not only make your place smell great, but also become a pretty home accessory.
La Vela Daily
View this post on Instagram
La Vela Daily's scented candles are made from soy wax, a natural product that burns cleaner and greener, while their scents are created from essential and fragrance oils. Each jar is handmade and locally produced, so you can be sure that a lot of love goes into each of their products. La Vela Daily has regular scents available: Bloom, Serene, Cafe, Jomo, Solm and Arcane — just their names are making us relax already! But they also release special series for every now and then. They have the Take Me To series with scents inspired by locations around the world: Amalfi, Paris, Morocco, Barcelona, Bali, and Santorini. They also have Pandora's Box as part of their Halloween collection this month. And one very special scented candle dedicated to this year called 2020, Calm The F* Down — and honestly, same. Too many choices? If you can't decide, you should answer the quiz on their bio to get the scent that would fit you. Available online.
Meraki
View this post on Instagram
If you miss traveling and experiencing different seasons all over the world as much as every other travel junkie does, maybe you could settle for enjoying the seasonal scents with these candles from Meraki. You can get all three scents — Spring, Summer, and Fall — in one gift box for only PHP 380. Available online.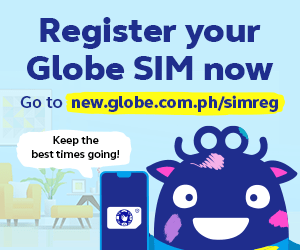 Glow Candles
View this post on Instagram
These ones from Glow Candles don't only smell great, but they are also really, really pretty. You're probably thinking, aren't they all pretty? Yes, sure, scented candles are usually intricately designed. But Glow Candles actually ~~shimmer~~ when they're lit. They smell good, look good, and would make you feel good, too, because half of the shop's profit is donated to a cause (currently, our beloved jeepney drivers through jeepneystop.ph on IG). Available online.
Cosmic Candles
View this post on Instagram
Are you an avid astrology junkie? Then you'd love these astrology-inspired scented candles from Cosmic Candles. They tell you all about what your sun sign should be doing in mercury retrograde, while also giving you these zodiac-inspired scents on pretty soy wax topped with flower petals and pretty ornaments. Plus, you can have the jars of scented candles personalized so you can gift it to family and friends — or yourself! Available online.
Sunny Label
View this post on Instagram
Here's a scented candle brand that brings a different take to the candle container, and we love it. Sunny Label's hand-painted jars are simple and minimalist, but still so colorful it will definitely brighten up your day. Each jar is painted according to the name of the scent: Moon (lavender and coriander), Sea (wood sage and sea salt), Sunrise (English pear and freesia), Sunset (peony and blush suede), and Mountains (green tea). Available online.
Saan Saan
View this post on Instagram
If you like a rustic aesthetic, you should check out Saan Saan's scented candles in their signature amber jars. They have dozens of scents in their catalog from the simple and clean smell of No. 05 Linen Room to the rich scents of a Christmas morning found in No. 24 Christmas Cafe. Stocks sell out quickly, so make sure to grab yours soon. Available online.
Made For Chu
something to lighten up your mood ☁️

scented candles by @MadeForChuPH soon ✨ pic.twitter.com/AlUSGOIo30

— ♡ (@MadeForChuPH) October 13, 2020
Made For Chu is actually a brand that specializes in fan-made clothing, accessories, and other merchandise for the Korean band BTS. They recently teased about these BTS-inspired scented candles: Love Yourself (lavender) and WAB: The Eternal (vanilla), with the latter also having that shiny and glittery finish. Best lit up and enjoyed with the song Dynamite playing in the background, maybe? Available online starting on Sunday, October 18.
Sad Girl Scents
View this post on Instagram
Is the solitude and isolation getting to you? With the pandemic, there have been a lot more reasons to be sad. But maybe a new scent could give you light and warmth in these dark days — which is exactly what Sad Girl Scents is all about. Each scented candle is inspired by the small and big things that bring us loneliness, brought about during "anxiety-ridden days and tearful sleepless nights." Available online.
Where have you bought your scented candles? Tell us below!