Daily 8: August 13, 2015
Aug 13, 2015 &nbsp • &nbsp 8List
Here's your Daily 8; today's latest groundbreaking stories you need to know:

8. Tianjin port city in China explodes, kills 17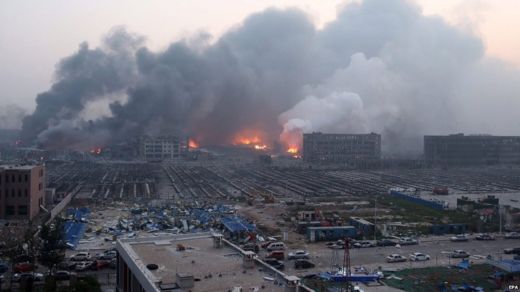 Explosions equating to a combined blast of three tons of TNT and 21 tons of explosives shook the port city of Tianjin, China earlier today as a warehouse storing "dangerous and chemical goods" exploded, leaving 17 people dead and at least 400 or more injured. Shockwaves went on for several kilometers, shaking the ground, tearing down buildings and infrastructure in nearby areas. President Xi Jinping has ordered an immediate "all-out" effort to conduct a rescue mission and contain the fire.
7. Marcos party pushing for manual voting in 2016
Is it back to shading and tallying again? The political party Kilusang Bagong Lipunan (KBL) of the late President Ferdinand Marcos is seeking a petition to bring back manual voting for the upcoming 2016 national elections. According to them, the Precinct Count Optical Scan (PCOS) machines being used were marred by irregularities during the past two elections and prevents the Commission on Elections (COMELEC) from fulfilling its functions.
6. The Hateful Eight trailer is very Tarantino
Renowned writer/director Quentin Tarantino surprised everyone when The Hateful Eight's teaser trailer was released earlier. This is following news that the director was supposedly cancelling the film after the screenplay was leaked on the Internet. Tarantino once again draws the western card for his new movie, much like the Oscar-winning Django Unchained. The movie is publicly set to show in 2016.
5. DepEd: Beki lingo to be used in schools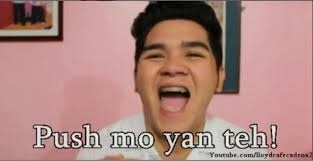 Truelaloo ba itey? Department of Education (DepEd) Secretary Armin Luistro said that gay or beki language can now be used as an official medium of instruction in classrooms. Luistro added that since the language is widely used by Filipinos, it becomes a part of our official communication. I-push, pak na pak para sa economy.
4. George R.R. Martin doesn't know how to end A Song of Ice and Fire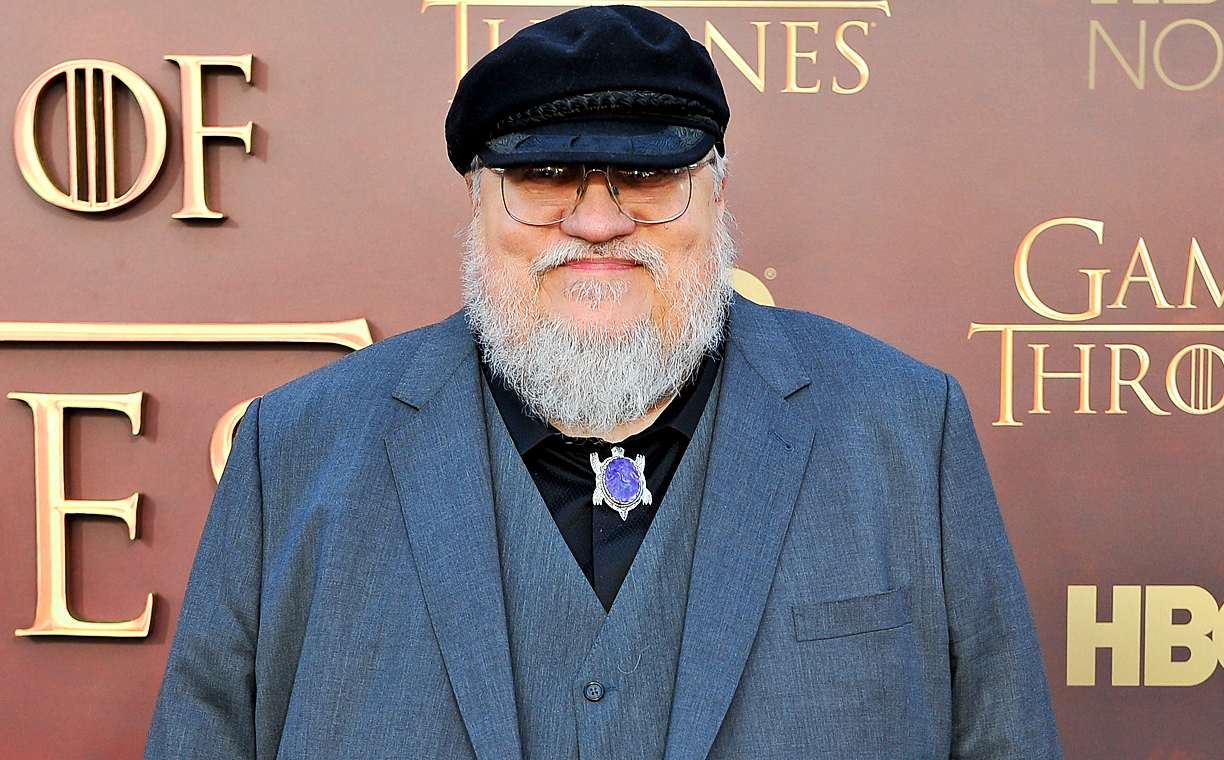 But he said it will be "bittersweet." Citing J.R.R. Tolkien's Lord of the Rings as his inspiration for the bittersweet ending, Martin said that it will be up to his readers to judge if he achieves that ending or not. (Please, please, please don't kill the remaining characters we love.)
3. Pope tells us not to be slaves to work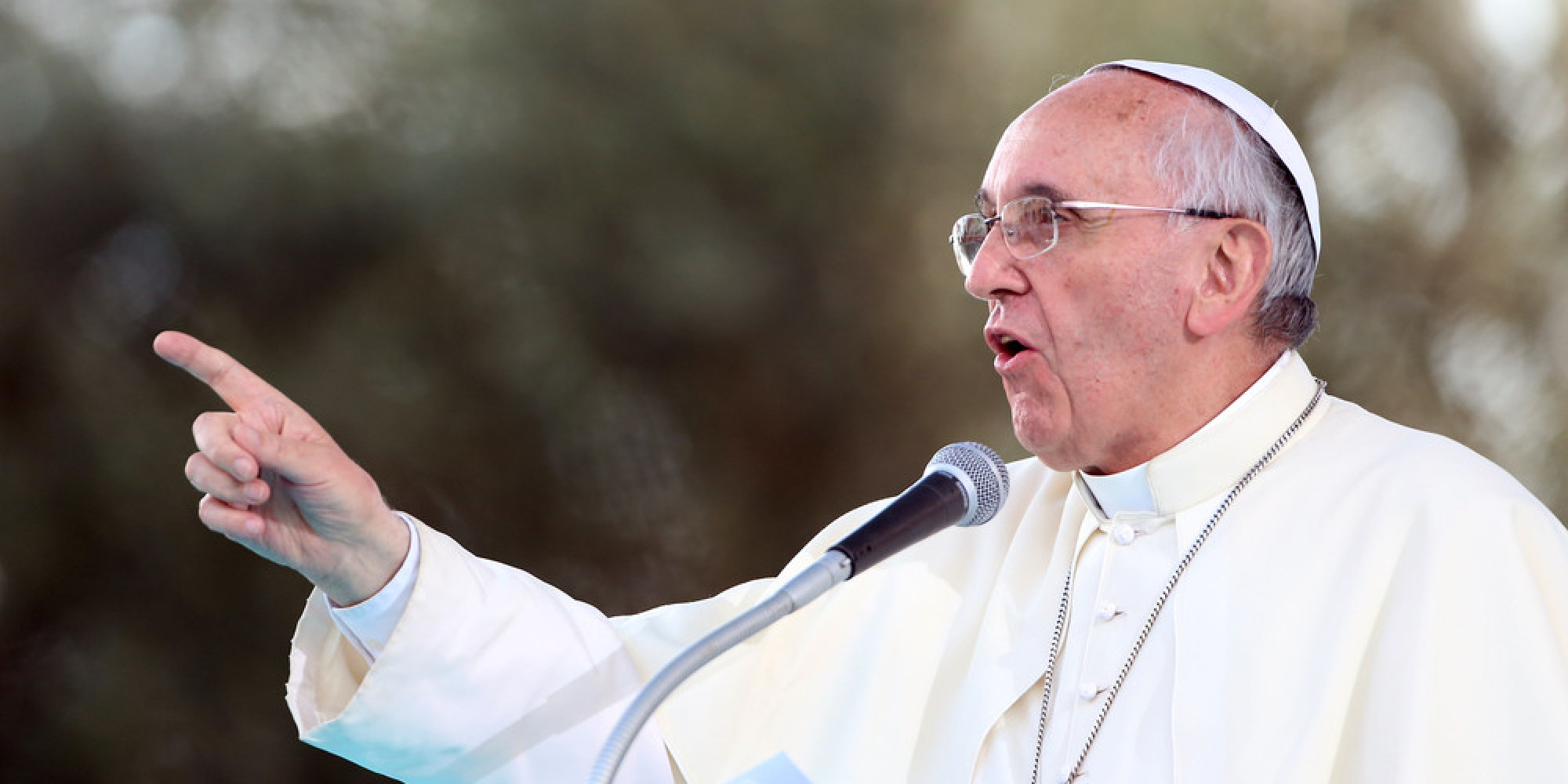 During a weekly general audience at the Vatican, Pope Francis told the people not to become slaves to their work, but to spend time on rest and to be with families instead. The pontiff added that this will give people the time to enjoy the fruits of their labor and not become obsessed with economic profit.
2. The Cake War
War is a dish best served sweet? Acting Makati Mayor Romulo Pena Jr. got blasted with criticisms for "ordering smaller and cheaper cakes" intended for the city's senior citizens. The acting mayor was allegedly fooling the public into thinking that the cakes were cheaper but the quality was poor. This is in comparison to the cakes suspended Mayor Jejomar "Junjun" Binay's distributed, which are two inches bigger.
1. The real reason why LTFRB is clamping down on Uber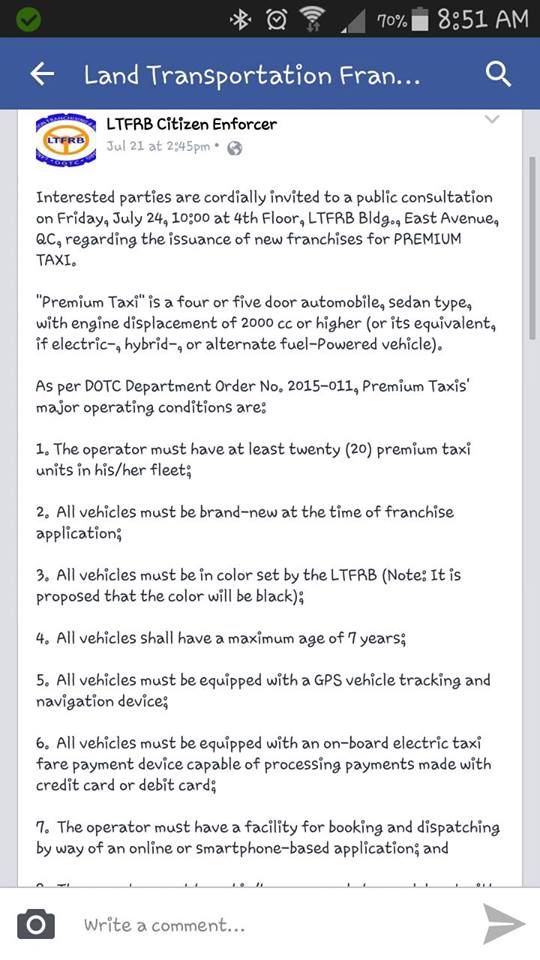 "Unregistered operators and lack of necessary documents" were apparently not the reason why the Land Transportation Franchising and Regulatory Board (LTFRB) was going to apprehend Uber-operated vehicles. According to the screenshot taken by journalist James Deakin, LTFRB is looking for interested parties to franchise "Premium Taxi," black sedan-type cars that can possibly phase out online vehicle servicing operations, such as Uber, and benefiting the LTFRB. This screenshot, which was originally posted on LTFRB's Citizen Enforcer Facebook page on July 21, 2015, got deleted soon after but continues to do its rounds on the Internet.
Got more groundbreaking stories to tell? Let us know and post them in the comments section below!